Jonah Hill and Sarah Brady generally don't deny us the privilege of witnessing their cheerful, and mutually supportive, relationship online.
They went Instagram official last last month, but they've been sharing sweet selfies and exchanging affectionate messages online for a bit now.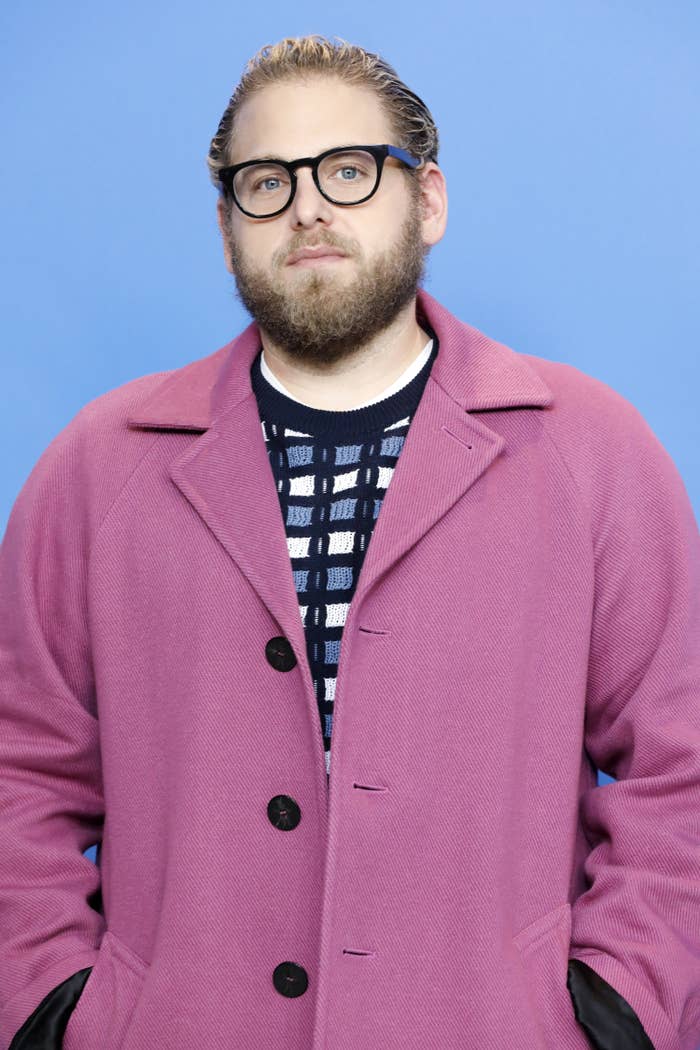 Anyway, Sarah turned 25 yesterday. And as far as kind and social media sentiments and lovely IRL gifts are concerned, Jonah outdid himself in celebration.
"Happiest birthday to the biggest legend @sarahhbrady," he captioned an Instagram carousel, which featured one pic of Sarah driving along the coast somewhere and another of them smiling together.
"You are a brilliant and strong ray of bright light. Thank you for being born and thank you for being you," Jonah wrote, concluding the tribute with a red heart emoji.
Although the actor and filmmaker switched off comments on the post, Sarah acknowledged his happy birthday message with two reposts on her Instagram Story. She added an animation below their selfie, which read, "This year I'm...thankful / grateful / blessed."
The festivities continued today, as Sarah showed off a monogrammed necklace that Jonah gave her as a birthday present, plus a video recorded while he played with her dog, Fig.
"Obsessed with this bday gift from @jonahhill," she wrote, in a message posted alongside a close-up of her necklace, designed by the10 jewelry company. "So unique and thoughtful."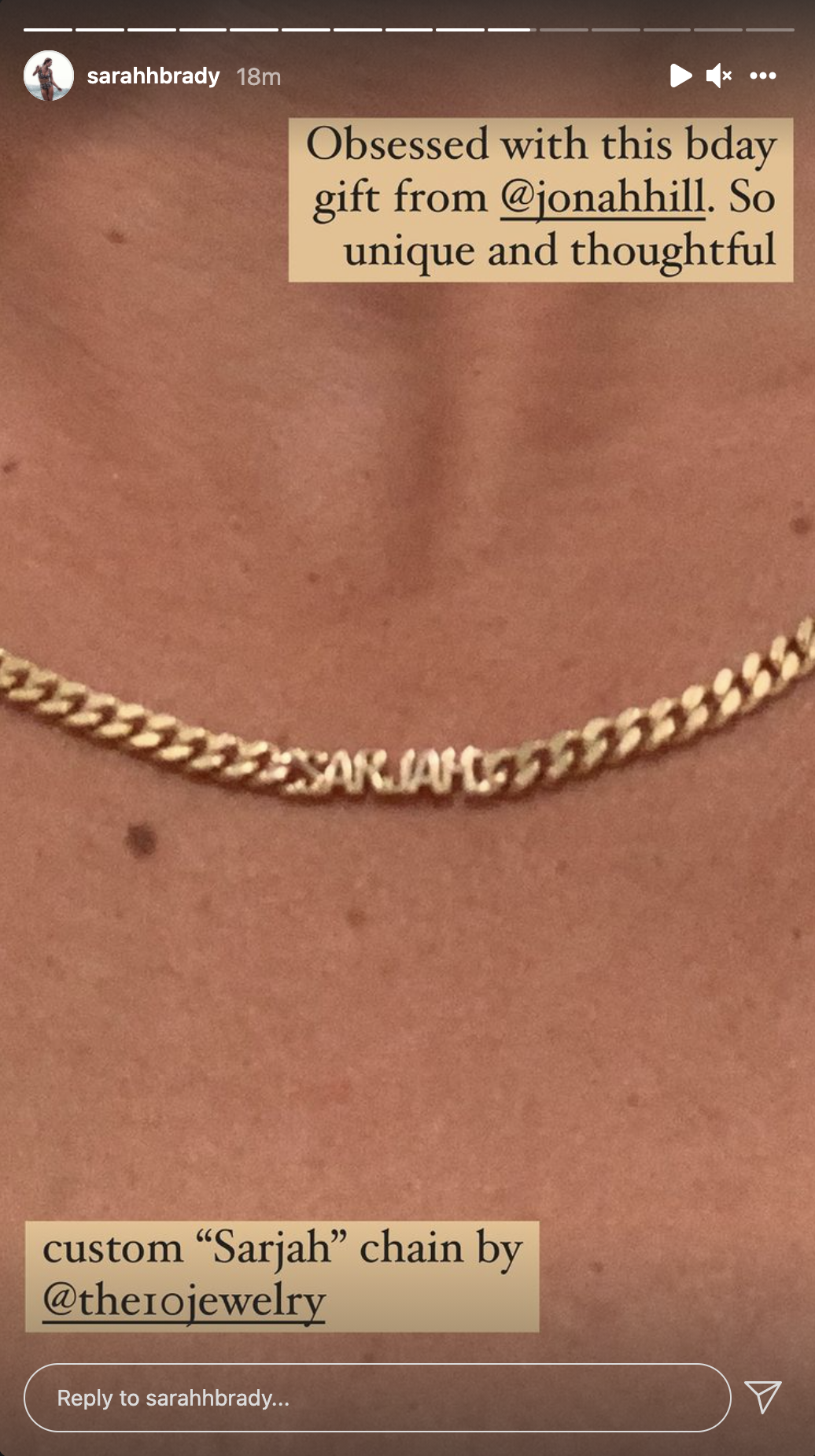 Earlier, Jonah showed some love to Sarah's original birthday post — a classic baby picture that she shared with the caption, "25 years ago today I came out of the womb and landed on a surfboard."
"Best picture ever," Jonah wrote in the comments.

I cannot get over these two. Happy belated to Sarah!