Joe Rogan, the comedian and commentator facing criticism for sharing false information about COVID-19 vaccines on his podcast, has addressed the controversy in a new Instagram video.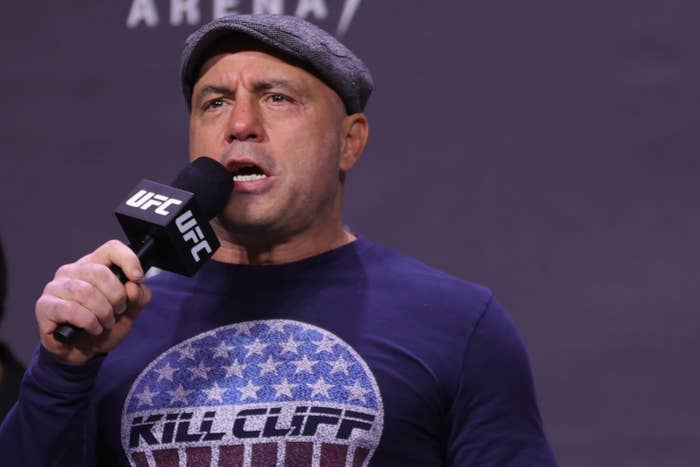 It came on the heels of backlash from celebrities like Neil Young, Joni Mitchell, Meghan Markle, and Prince Harry, who joined Spotify users voicing discontent about its misinformation policies regarding COVID-19. Joe's podcast, The Joe Rogan Experience, reaches millions of listeners each month and is one of the platform's most popular series.
Neil was the first artist to take a public stand against Spotify's relationship with Joe last week, opting to remove all of his records from the streaming service in protest.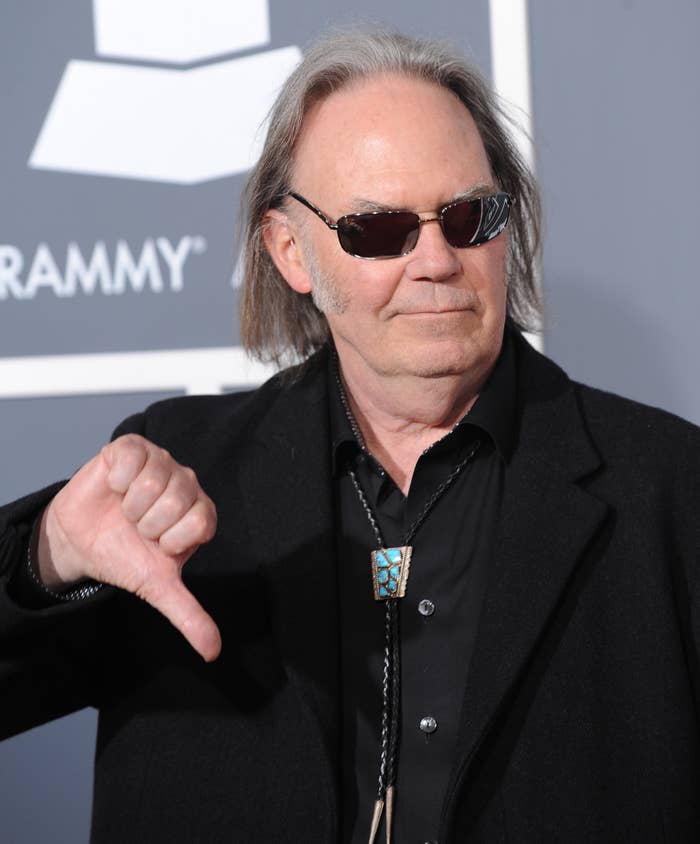 After Joni followed suit and calls to "cancel Spotify" flooded the internet, Meghan and Prince Harry issued a statement to formally "express [their] concerns to Spotify" and "ensure changes to its platform are made to help address this public health crisis." Spotify acquired exclusive rights to Archewell Audio, the Duke and Duchess of Sussex's podcast company, in 2020.
"Last April, our co-founders began expressing concerns to our partners at Spotify about the all too real consequences of COVID-19 misinformation on its platform," the couple said in their recent statement. "We look to Spotify to meet this moment and are committed to continuing our work together as it does."
Spotify announced yesterday that it plans to add content advisories "to any podcast episode that includes a discussion about COVID-19," which will redirect listeners to its COVID-19 resource page. Joe posted his response on social media later in the evening, saying he will "do [his] best to make sure [he's] researched" topics pertaining to COVID before talking about them on The Joe Rogan Experience, and he'll "try harder to get people with differing opinions" to appear on the show.
"I'm not trying to promote misinformation. I'm not trying to be controversial," he said. "I've never tried to do anything with this podcast other than just talk to people and have interesting conversations."
To learn more about COVID-19 and why health officials maintain that getting vaccinated is the most effective way to protect yourself and others from serious illness, visit the CDC's website.