Keeping Up with the Kardashians may have wrapped last year, but there's still plenty of content for Joe Jonas and Sophie Turner to repurpose on social media.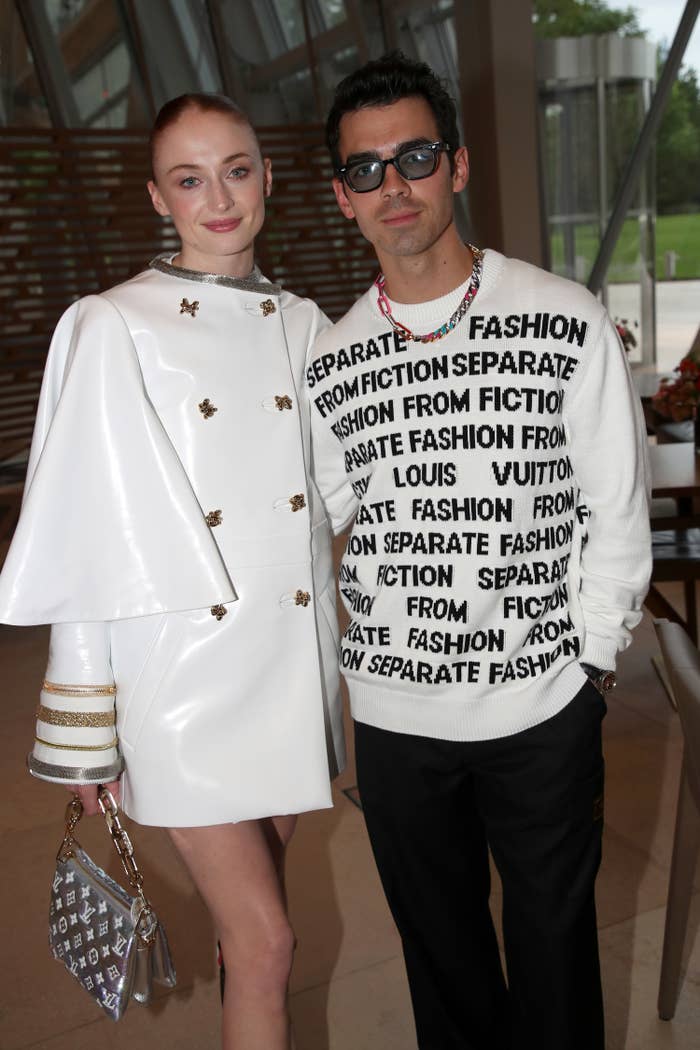 The couple known for its periodic Kardashian-Jenner impersonation videos returned with another one over the weekend, where they reenacted a scene between Kim Kardashian and Khloé Kardashian that originally aired on the reality show in 2015.
In Joe and Sophie's rendition, the singer plays Khloé while the former Game of Thrones star takes on her sister. Joe, as Khloé, opens their new video by lip-syncing in time with a clip of her declaring that she's so jet-lagged after having recently traveled to Australia.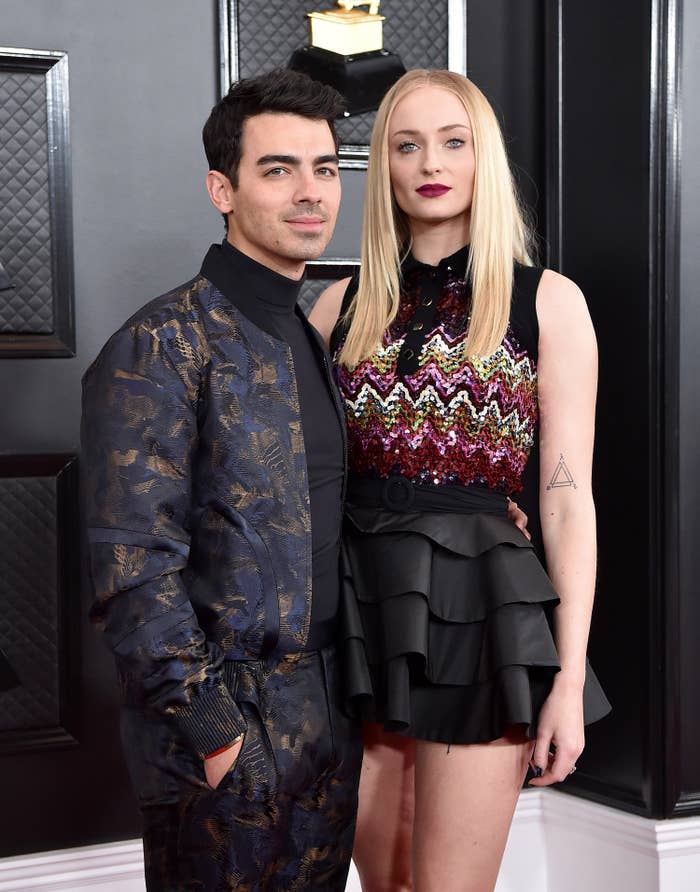 "I'm so jet lagged from Australia," mouths Joe over Khloé's voice. In the background — except really in the foreground, quite loudly — Sophie's Kim types away on her phone.
"You are, why?" she asks without lifting her head, to which Joe's Khloé replies, "Because I just got back from Australia..." Classic.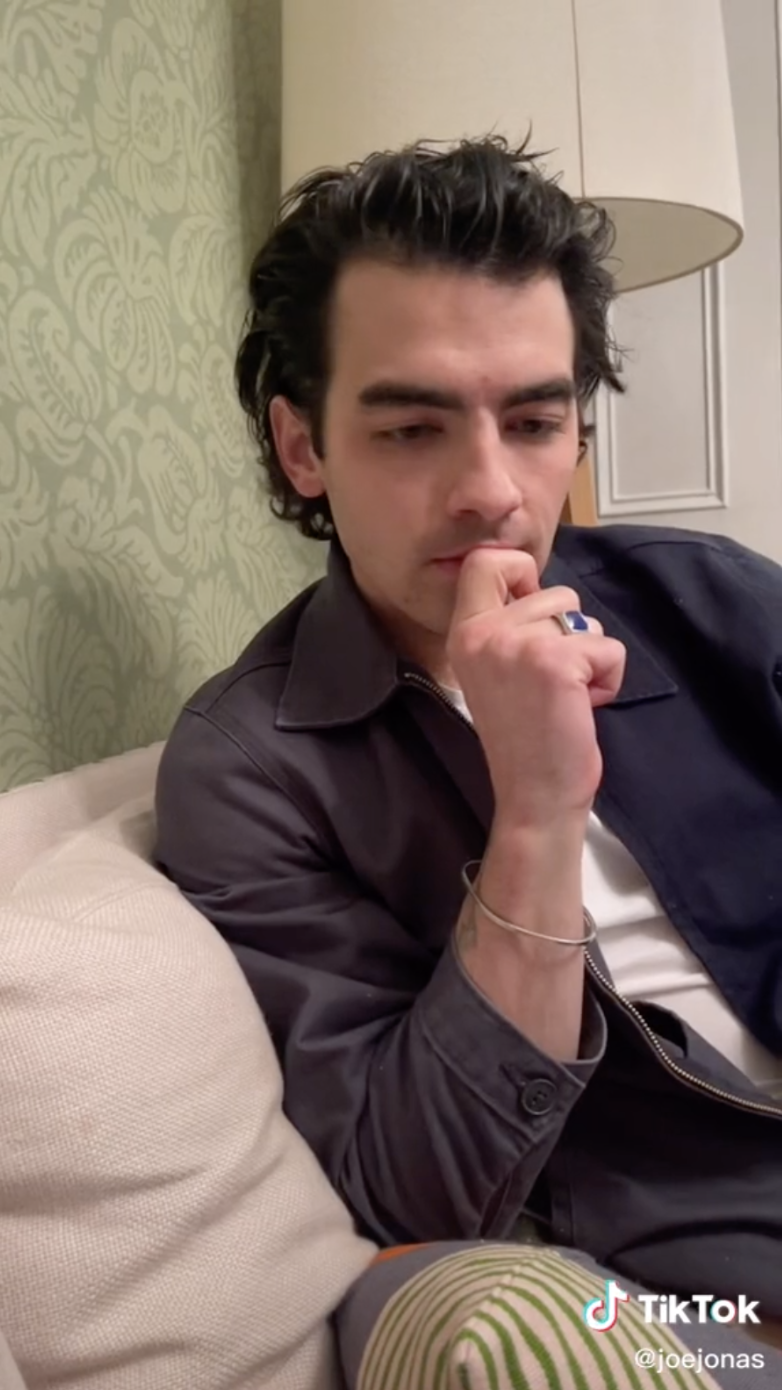 The married pair and parents shared their latest KUWTK spoof on TikTok and Instagram, and fans were quick to point out an Easter egg in the brief clip. It was a reference to none other than Pete Davidson, the SNL comedian we're fairly certain is currently dating Kim.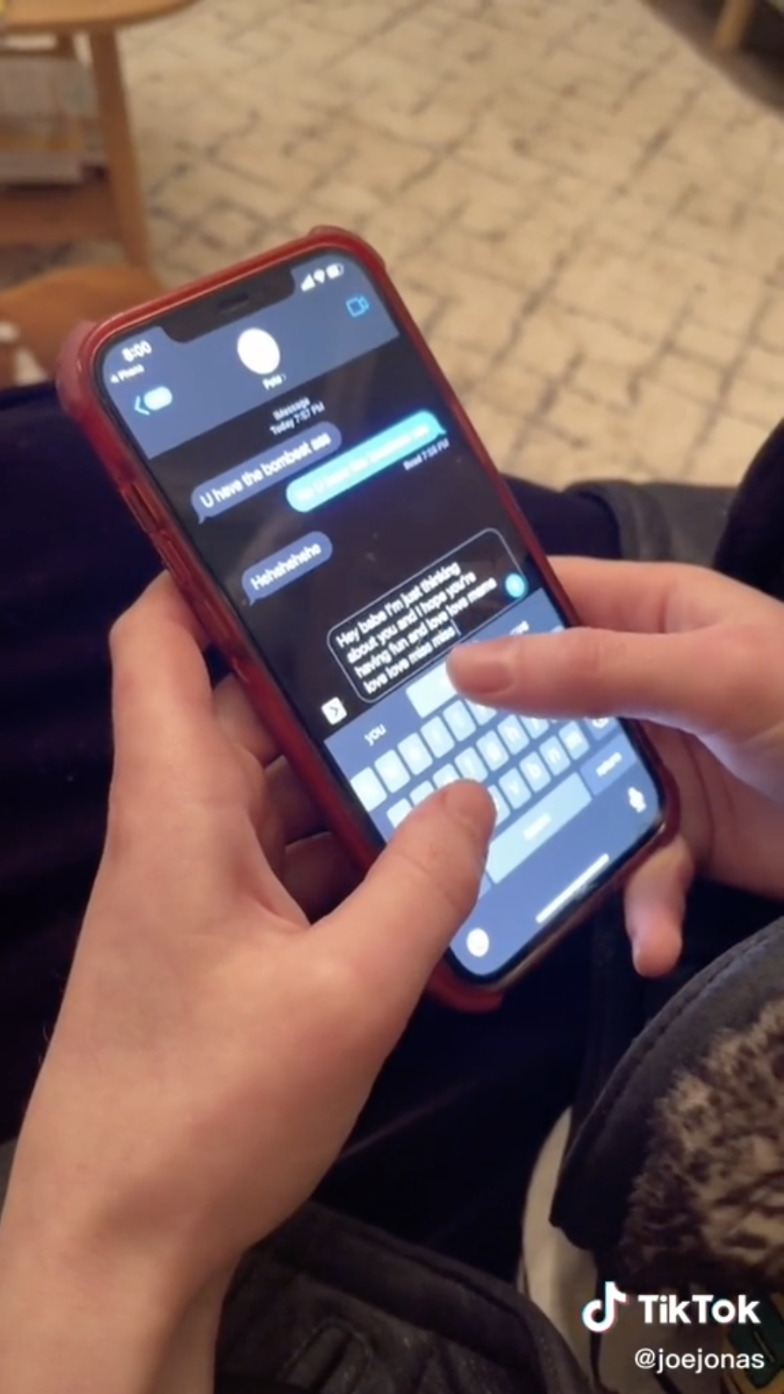 Joe and Sophie's social media followers were not alone in their amusement after watching the couple's impersonation video, as Khloé herself also reacted to the funny clip on Instagram.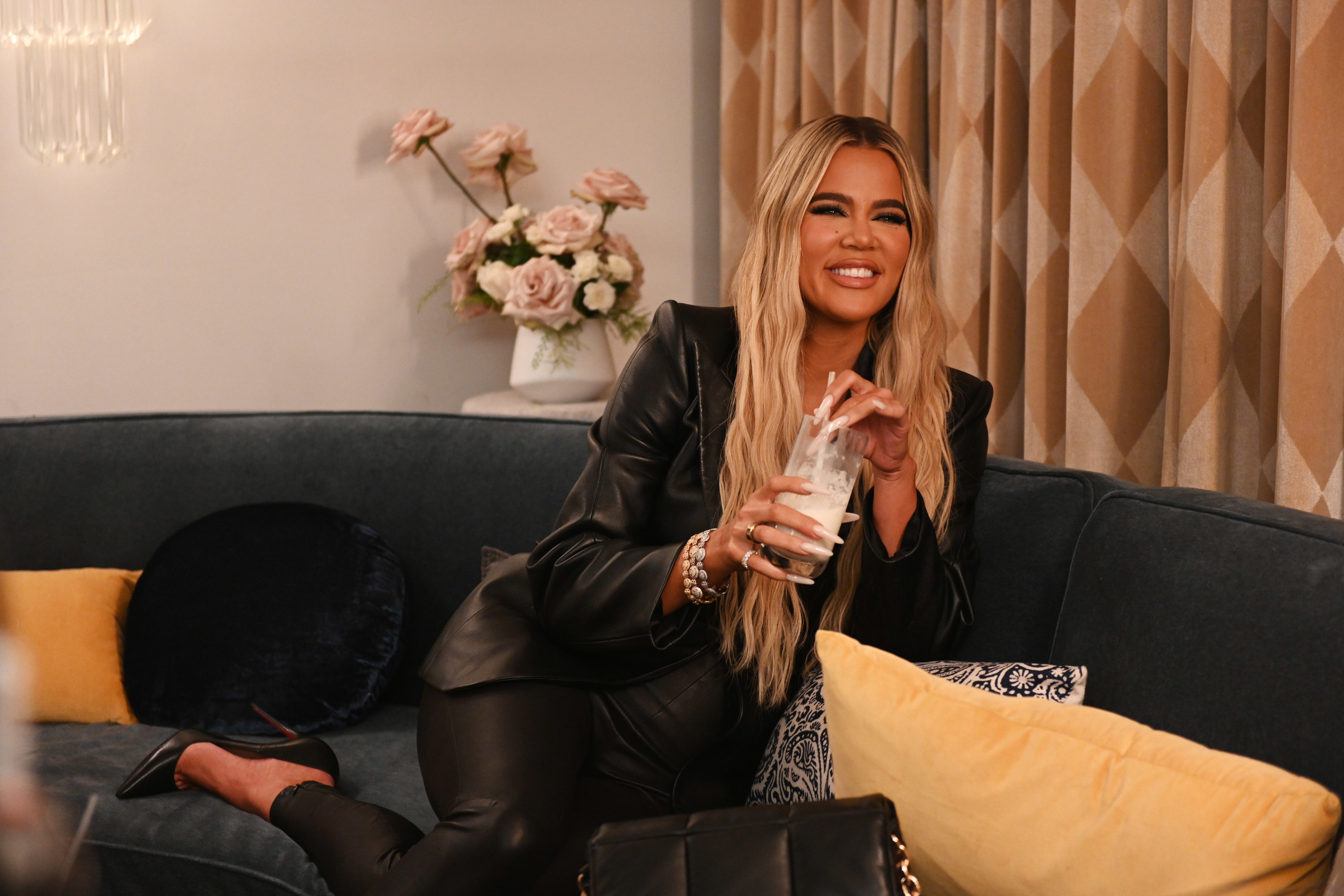 "😂😂😂," she commented.

Not sure about you, but I certainly am laughing tears of joy as well. Feel free to share your thoughts on Kim and Khloé's vintage Kardashians moment, and Joe and Sophie's interpretation of it, below.