As most of us know, Jennifer Lopez and Ben Affleck rekindled their early-2000s romance last year. The couple's unexpected reunion gave rise to a pop cultural phenomenon quickly dubbed Bennifer 2.0, which is now mainly associated with public displays of mutual affection at events and in interviews.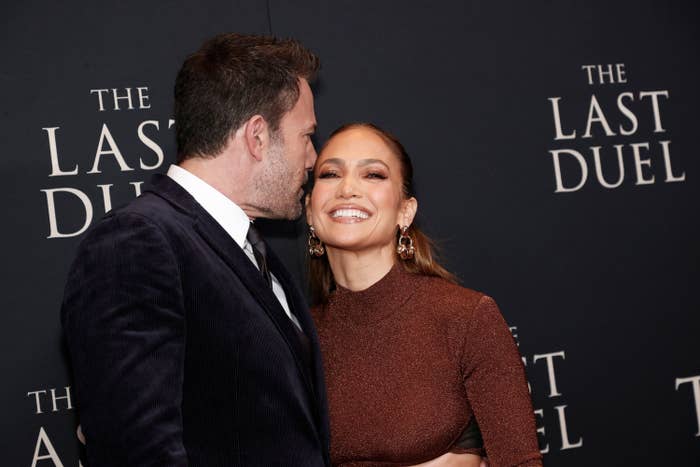 And their love was on full display when they attended the Los Angeles premiere of Marry Me. J.Lo stars in the new romantic comedy movie alongside Owen Wilson.
I mean, just look at these two.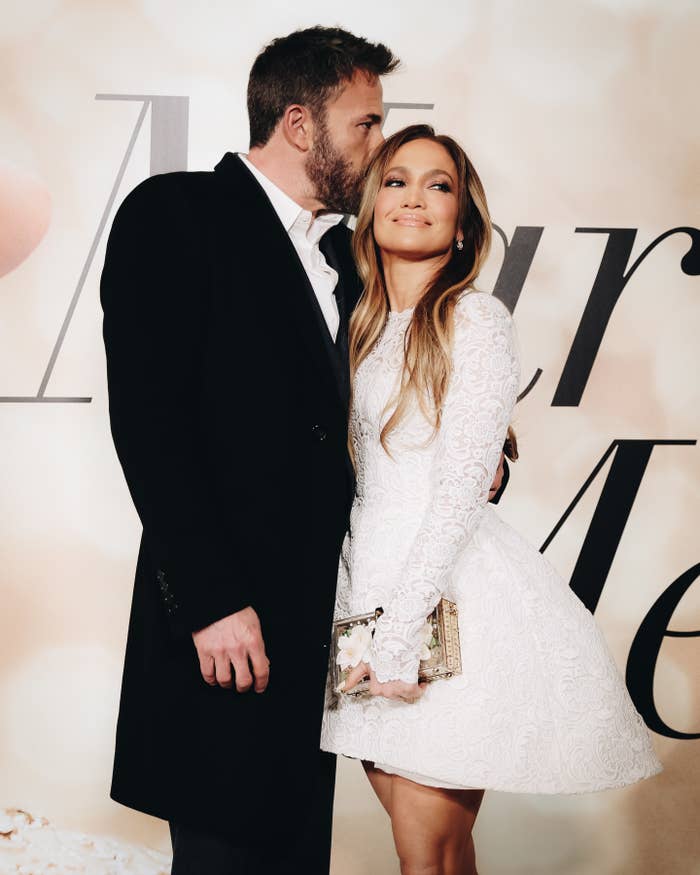 Ben came as J.Lo's plus one and he was clearly thrilled to support her.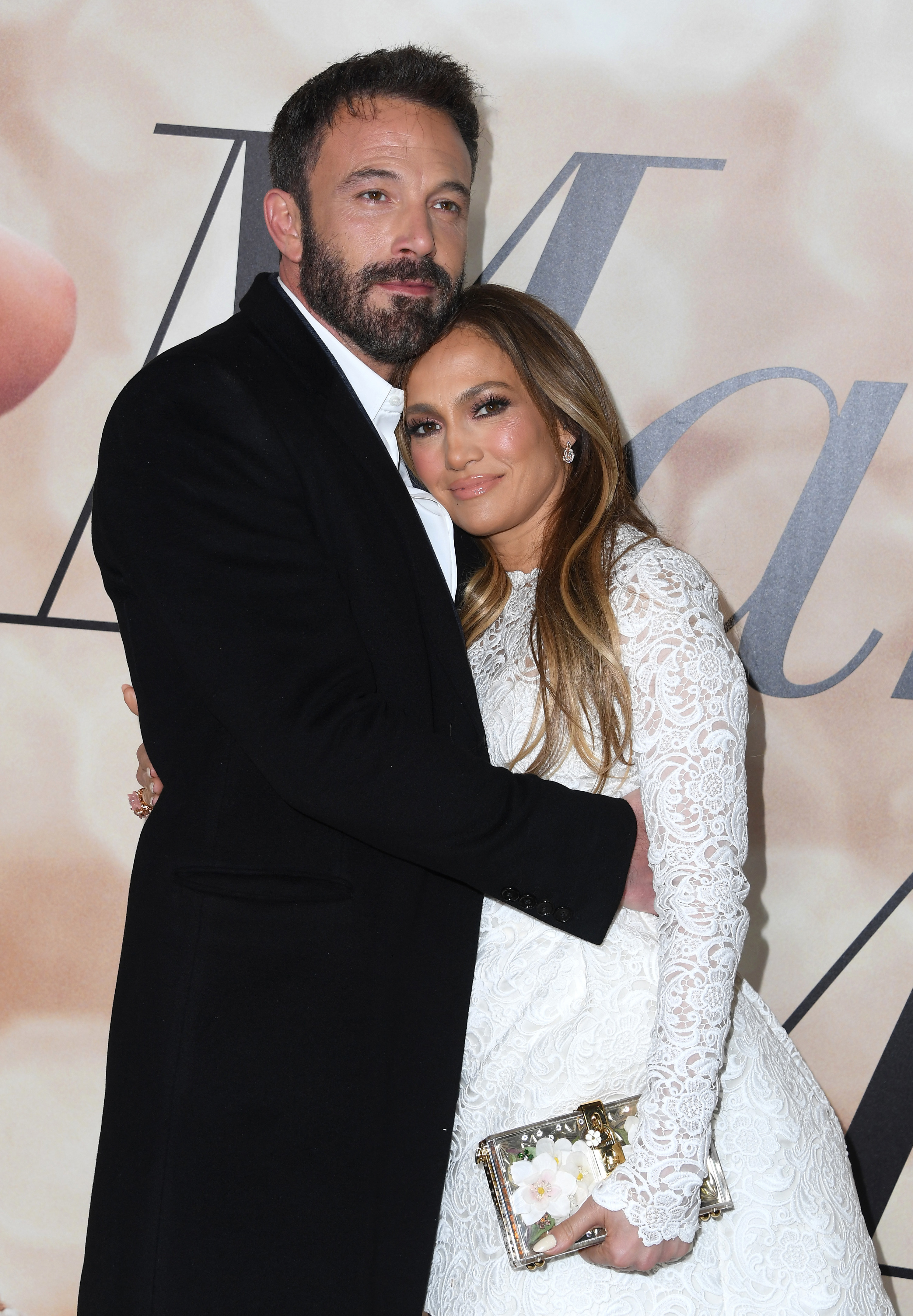 There was loads of cuddling, kissing, hugging, etc. You get it.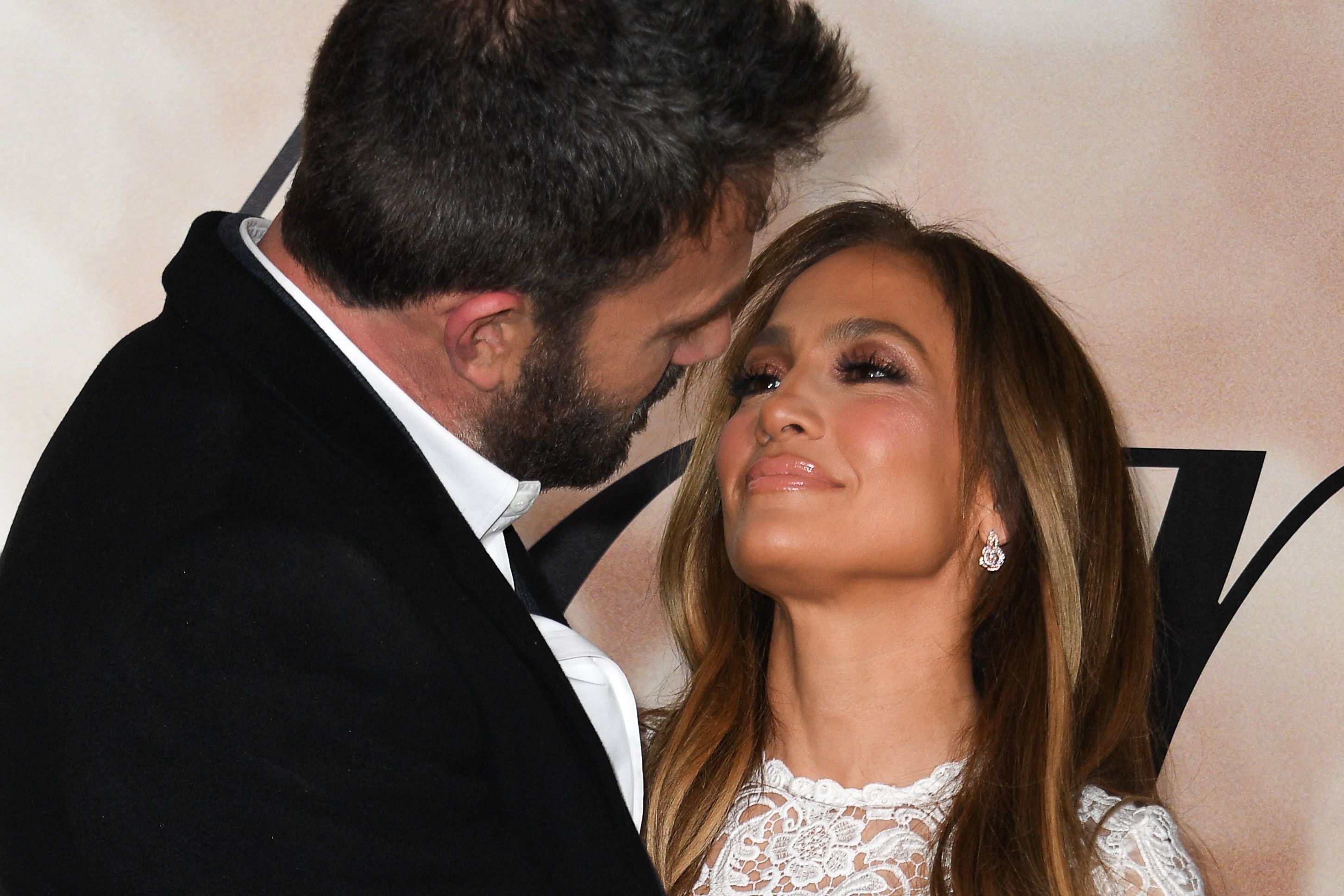 But for Bennifer, this wasn't just an exciting night out — it was also a rare chance to really bask in their affection for one another. Apparently, these kinds of moments are hard to come by when you are collectively parenting five kids.
J.Lo opened up about the challenges of finding time to connect in their busy household, telling Ellen Degeneres that they usually have to steal "private moments."
"Bathroom, closet," J.Lo told Ellen DeGeneres, listing some choice locales for one-on-one time.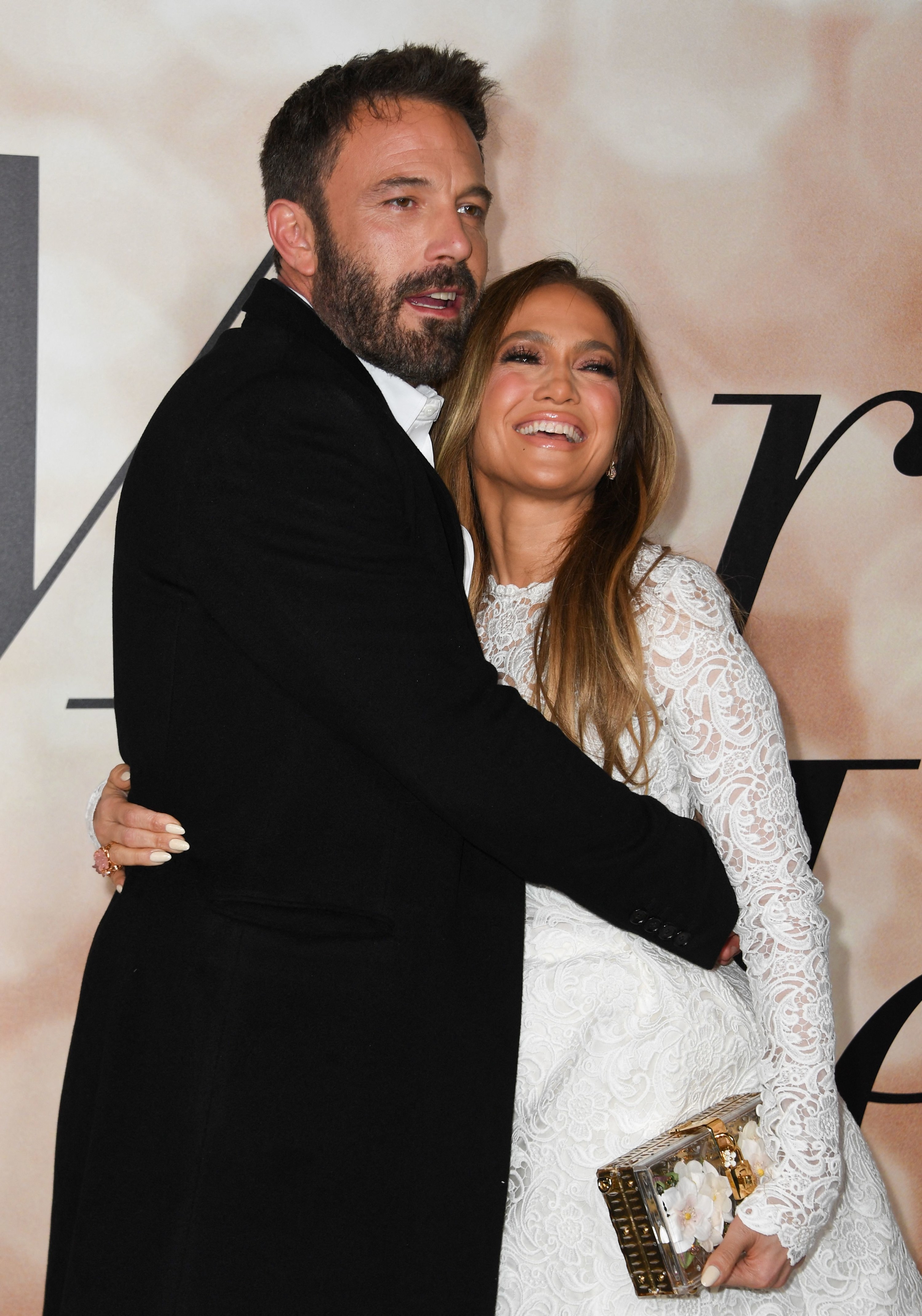 But it's all good because J.Lo confirmed "it's true" that they're in love.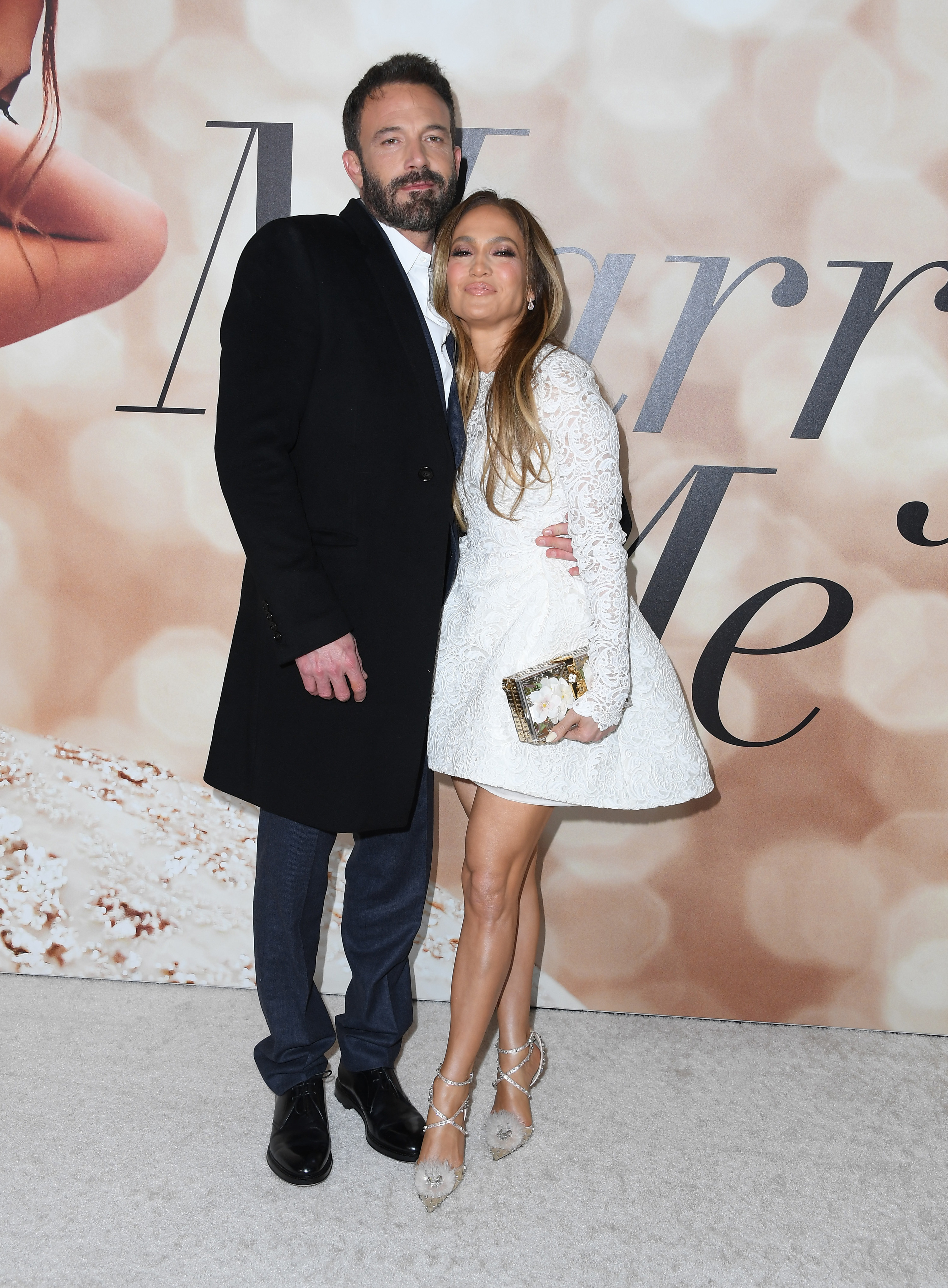 "You never could imagine something like that could happen," she shared, referencing their resumed relationship after a hiatus that lasted almost two decades. "It's a beautiful thing."