As much as some Friends fans wish that Rachel and Ross's onscreen chemistry translated to offscreen romance between the actors who played them, Jennifer Aniston and David Schwimmer have never hooked up in real life.
Jennifer confirmed that her and David's relationship remained purely platonic throughout their time filming the popular sitcom, and after it wrapped, during an appearance on The Howard Stern Show yesterday.
"No, I would proudly say I banged Schwimmer if that happened," she said. "But no."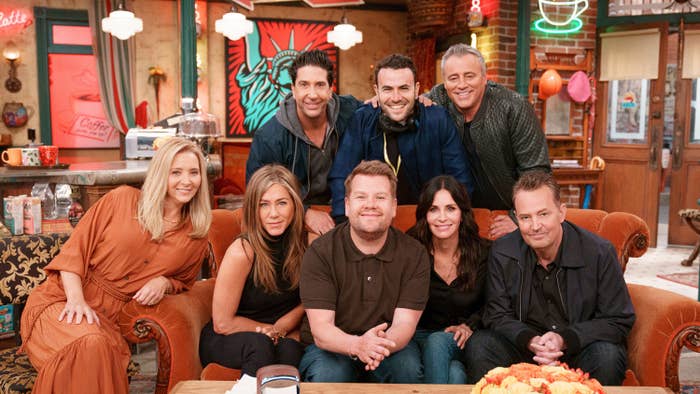 "We were in relationships; it was always never the right time, and it wouldn't have worked," Jennifer continued, adding, "The beauty of that was that whatever feelings we had, we just literally channeled everything into Ross and Rachel, and I think that's maybe why [the characters' relationship] resonated the way it did."
All that said, the fact that Jennifer and David never pursued an emotional or physical behind-the-scenes fling was not entirely for lack of interest. Both actors admitted to harboring "major crushes" on each other while filming early seasons of Friends during the series' recently released reunion special.
Well, that settles that. Thoughts on Jennifer and David's mutual friend-zoning?