Jason Momoa's kids were his plus-ones to the No Time to Die premiere in London yesterday. And apart from the actor's proud dad energy — that grin! — it was his son's appearance that caught most people's attention.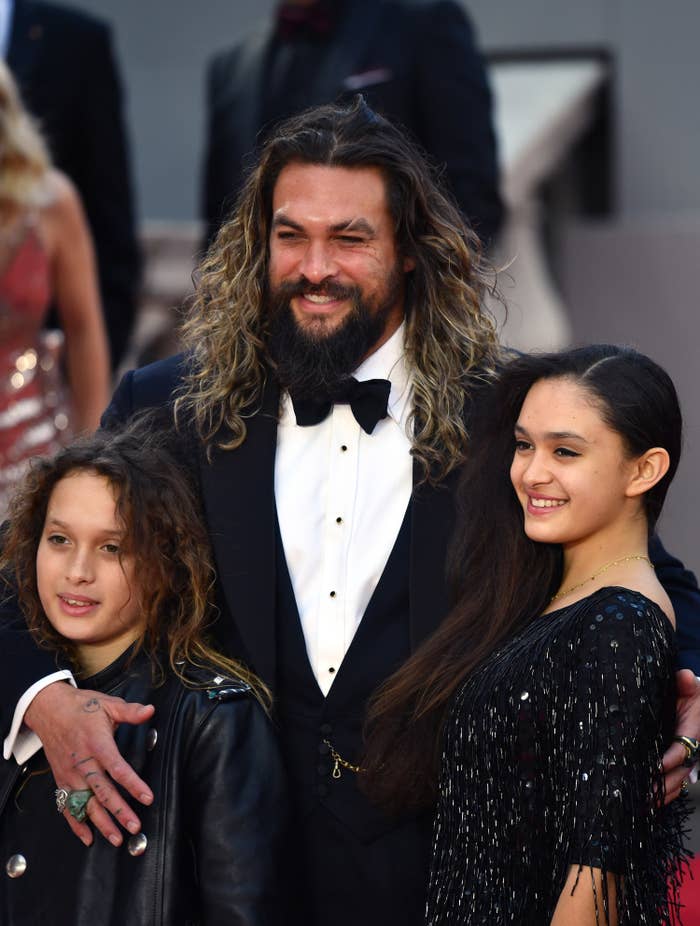 With that said, I'd like to quickly point out that the Aquaman star's daughter, 14-year-old Lola, had one of the best looks of the night in these boots.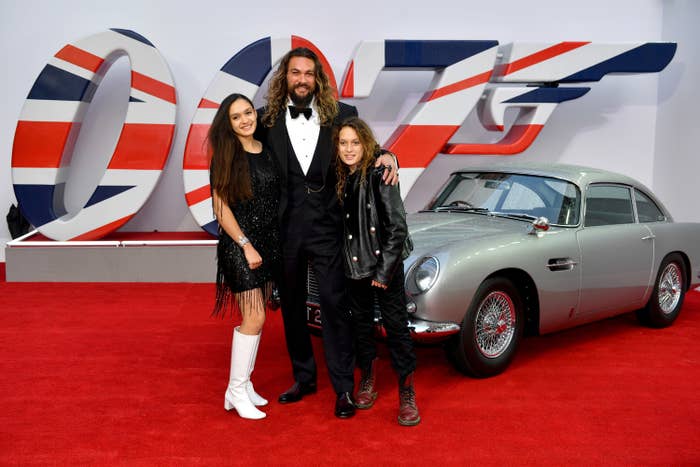 Anyway, getting back to Jason's younger child, 12-year-old Nakoa-Wolf, who the actor's fans have seen occasionally on his Instagram page without realizing the uncanny extent to which he resembles his dad.
Shall we take a minute to process this father-son lookalike situation?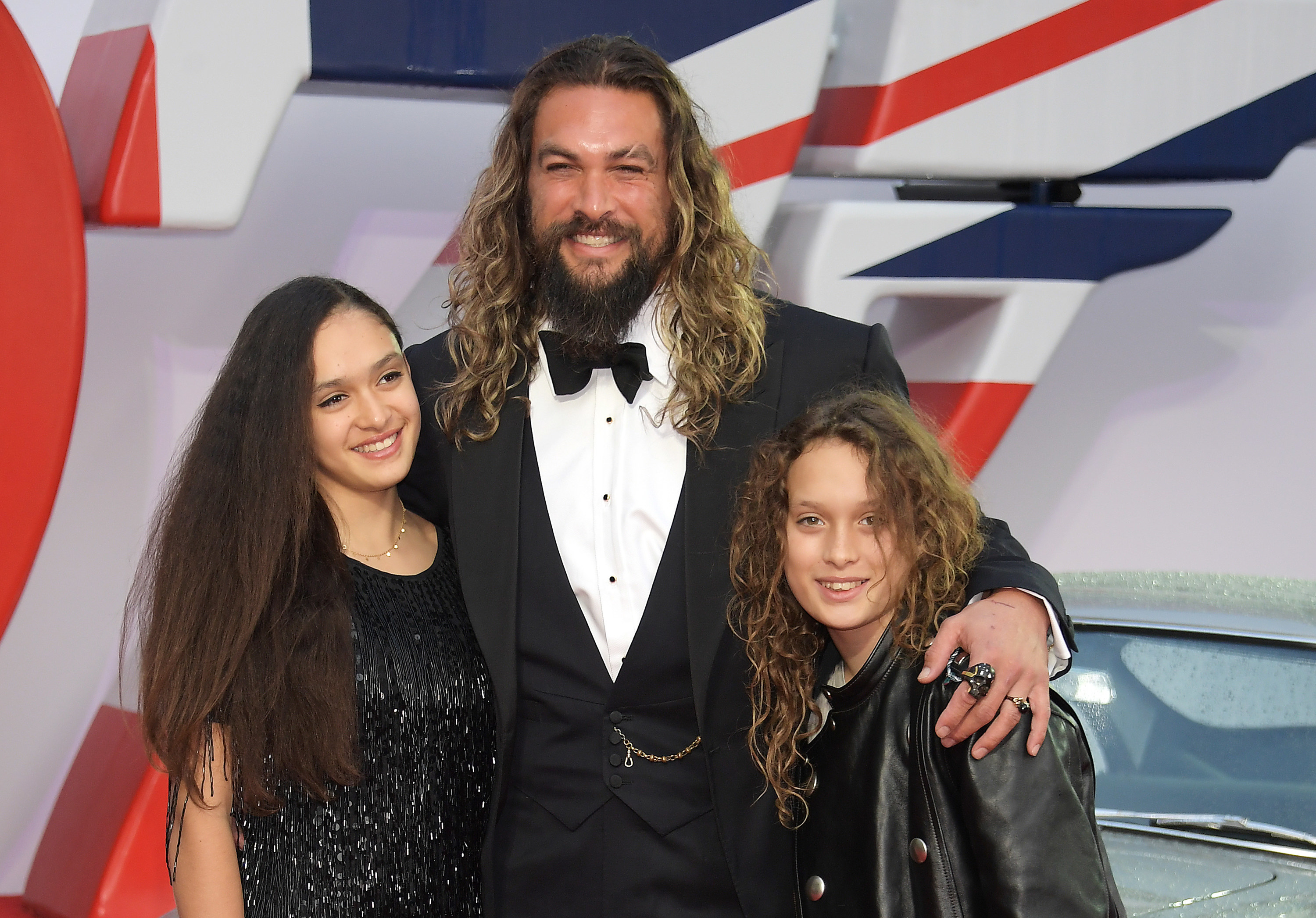 I know, I know, physical attributes are genetic and inherited from previous generations, etc. We've taken biology. But you've got to admit, this twinning moment is notable and not to be missed: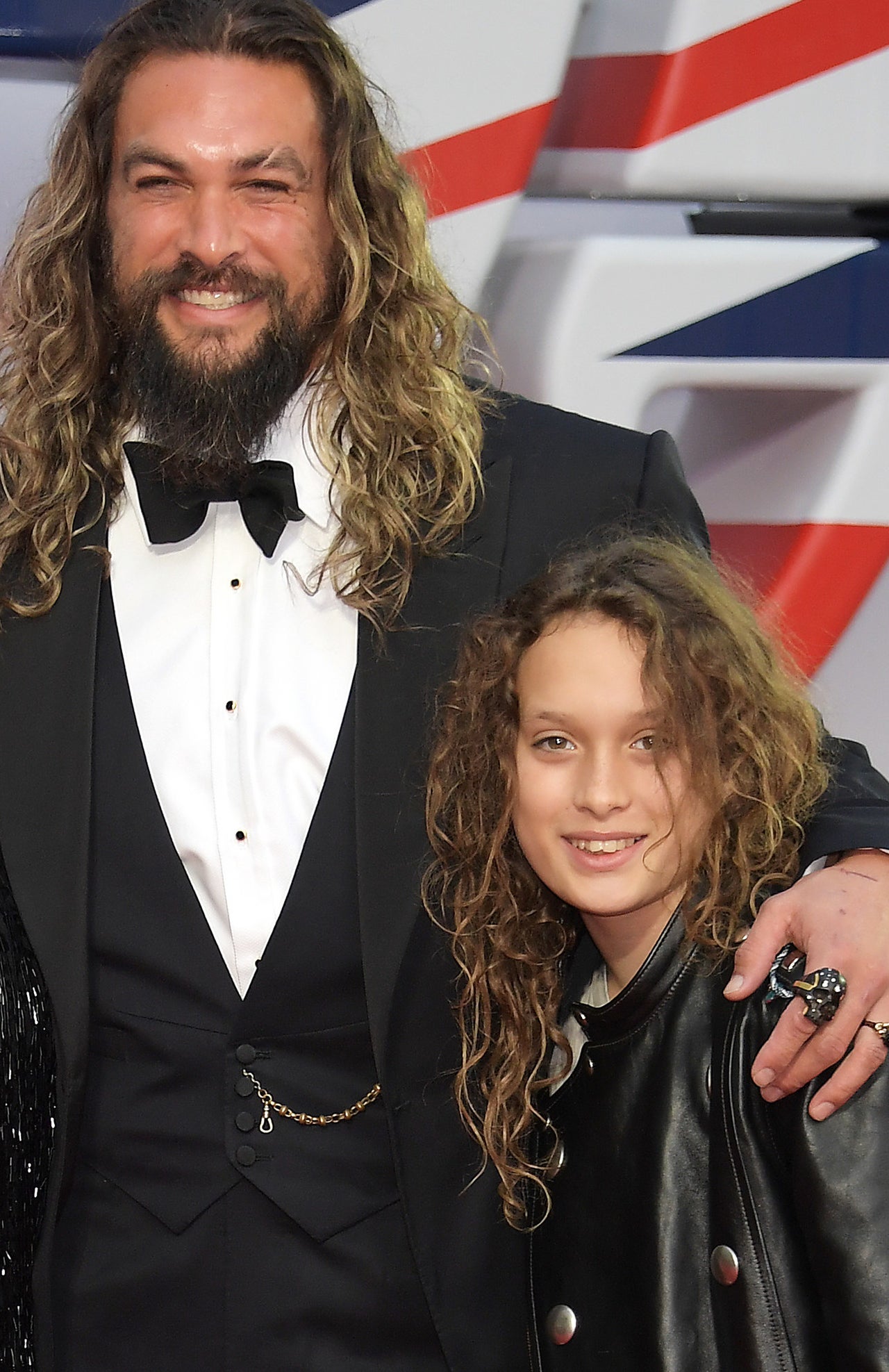 Jason and Nakoa-Wolf certainly aren't the first celebrity parent-child duo that have us seeing double, and they definitely won't be the last. But watching science work its magic never gets old for me. What do you think?!