Jake Gyllenhaal And His Long-Term GF Shared A Group Hug With Maggie Gyllenhaal During Their First Red Carpet Together
Jake and Jeanne are almost never photographed together.
Jake Gyllenhaal and Jeanne Cadieu were first romantically linked at the end of 2018, but the actor and French model have kept their relationship almost entirely out of public view since then.
When Jake and Jeanne attended the Tony Awards last weekend, they came separately. So it was notable when they later posed together on the red carpet — marking their formal-event debut as a couple — ahead of The Lost Daughter premiere at the 2021 New York Film Festival.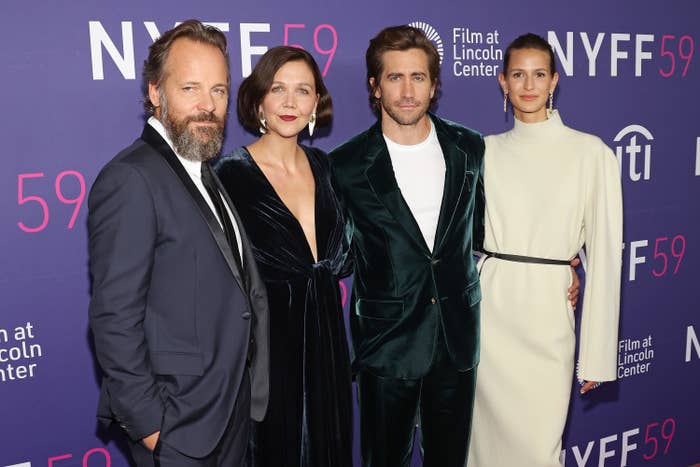 Jake's sister, Maggie Gyllenhaal, directed, wrote, and produced the upcoming film, which stars Olivia Colman, Dakota Johnson, and Peter Sarsgaard.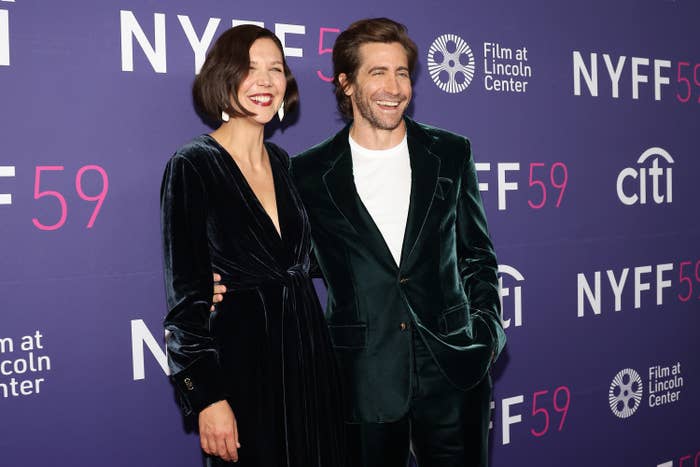 Peter is also Maggie's husband. The celeb siblings and their respective partners gathered for a whole series of red carpet photos during last night's premiere.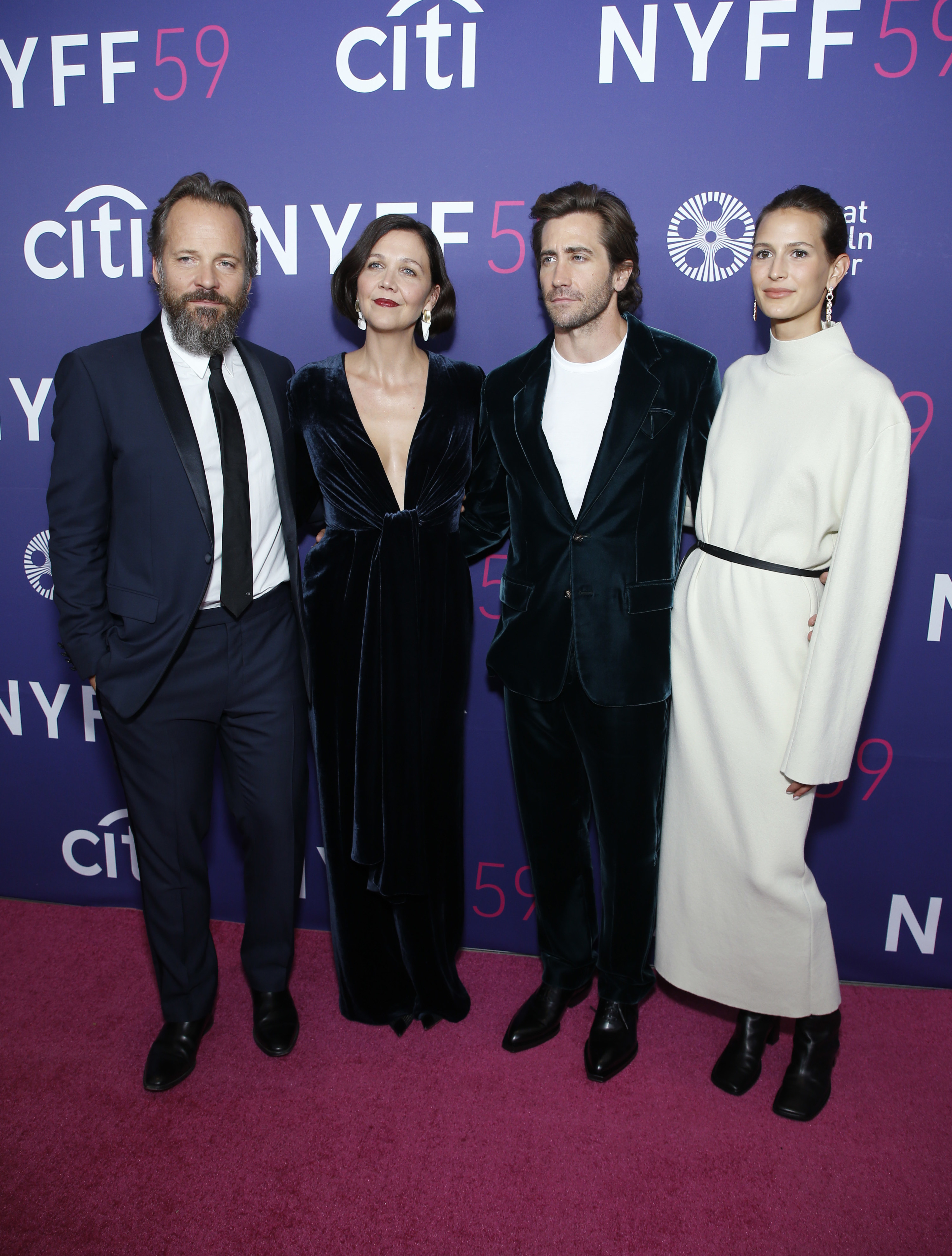 In addition to more formal pictures, there was this one of Jake, Maggie, and Jeanne sharing a group hug. So sweet!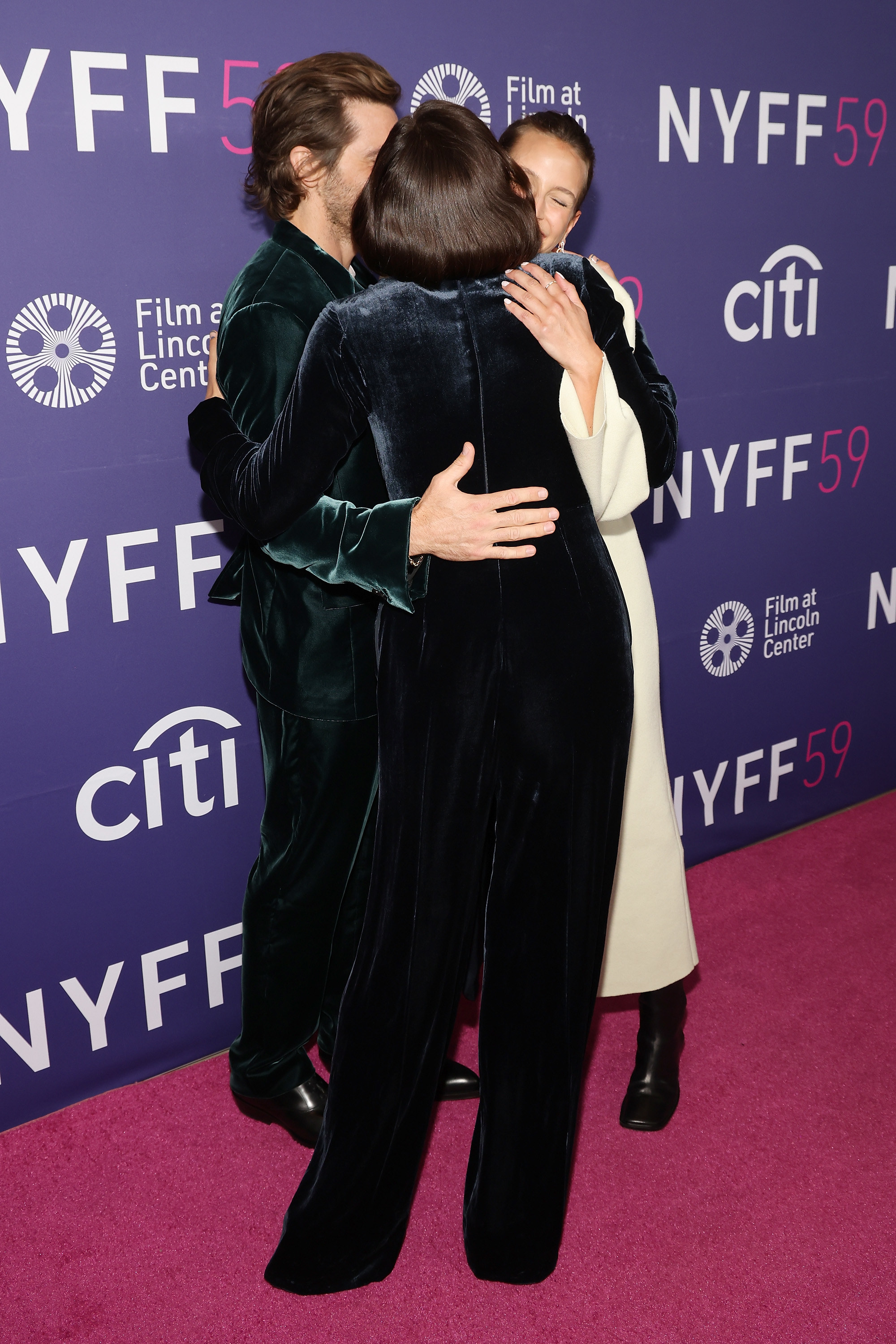 Obviously, the degree to which Jake and Jeanne choose to put their romance on display in public settings is entirely their prerogative. But it was still fun to see them together at the premiere!