Ilana Glazer and her husband, David Rooklin, are preparing to welcome their first child some time soon.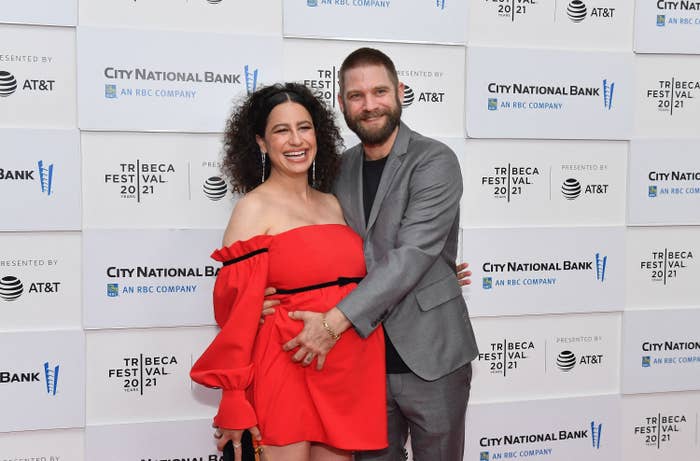 Fans of the actor-writer-comedian who keep up with her on social media probably know this — Ilana's Instagram account features a number of photos that see her exuding serious cool mom energy — and might also be aware of the bizarrely coincidental ways in which her personal and professional lives are colliding right now.
While Ilana is pregnant herself, the Broad City star has been busy promoting her upcoming horror film, False Positive, where she plays a pregnant woman navigating especially terrifying, supernatural circumstances.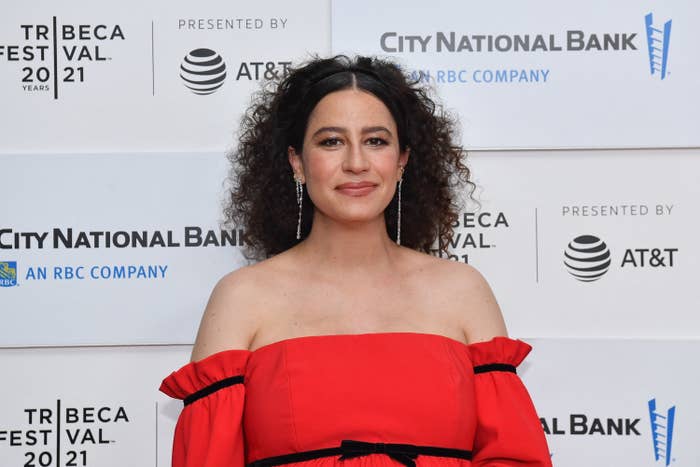 Ilana co-wrote and co-produced the movie in addition to acting in its lead role (other cast members include Justin Theroux, Pierce Brosnan, and Sophia Bush). She recently described the timing of False Positive's release as an "absurd cosmic joke" in an interview with E! News.
"There were so many times [False Positive] was going to come out and the fact that it came out when I'm like not just pregnant but like, so visibly pregnant is so funny," she said.
Obviously, Ilana's pregnancy is "very, very different" from her character's, she continued, but still noted that the experience can be "grotesque and scary," as "spiritual and beautiful and amazing" as it is.