It's been two years since Helen Mirren ran barefoot through a Parisian courtyard during L'Oréal Paris's third annual Le Défilé fashion show.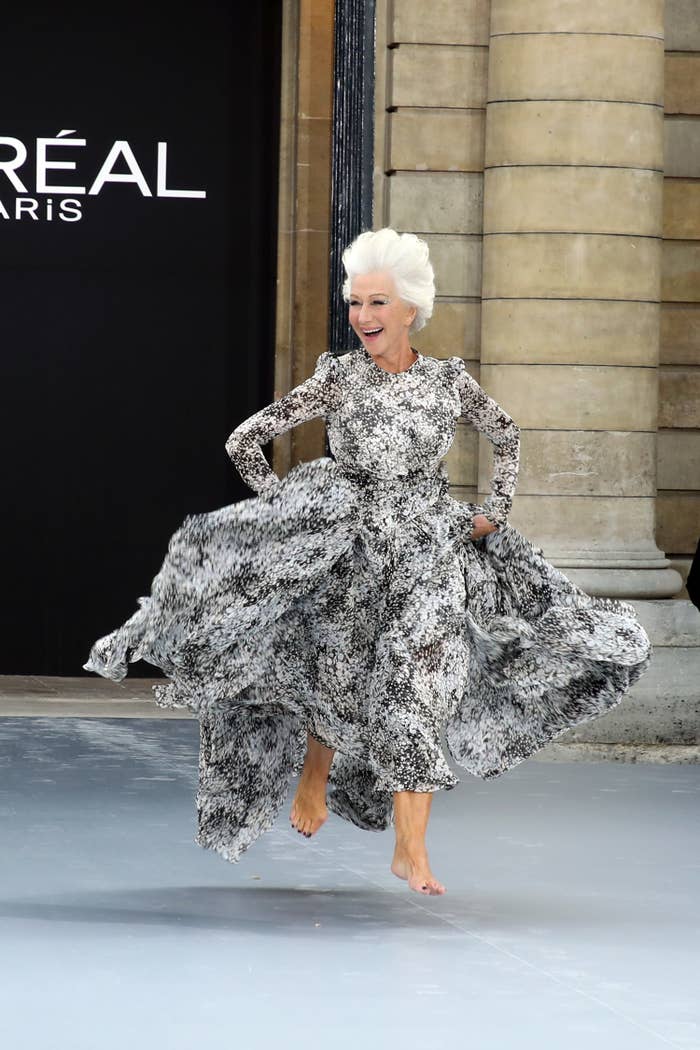 She returned to Paris Fashion Week for the latest edition of the runway series, whose fitting title translates to "the Parade" in English, over the weekend. The dame wore heels this year, but her appearance was unforgettable all the same.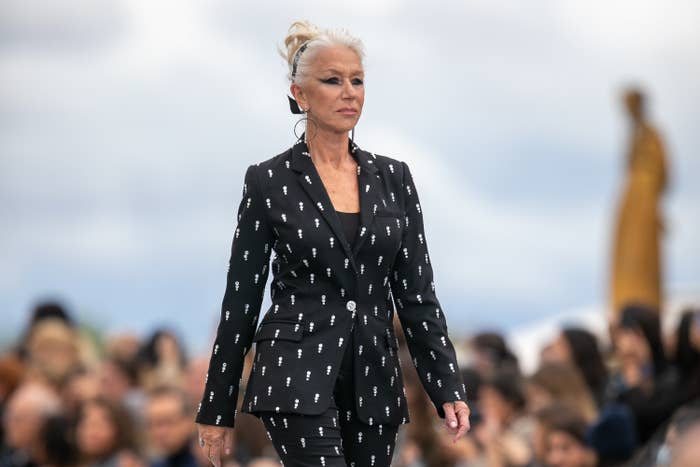 As a spokesperson for L'Oréal Paris, Helen led the brand's recent Le Défilé show in a black patterned pantsuit and platform sandals.
She looked incredible, and the Eiffel Tower standing gloriously behind her only added to the magic.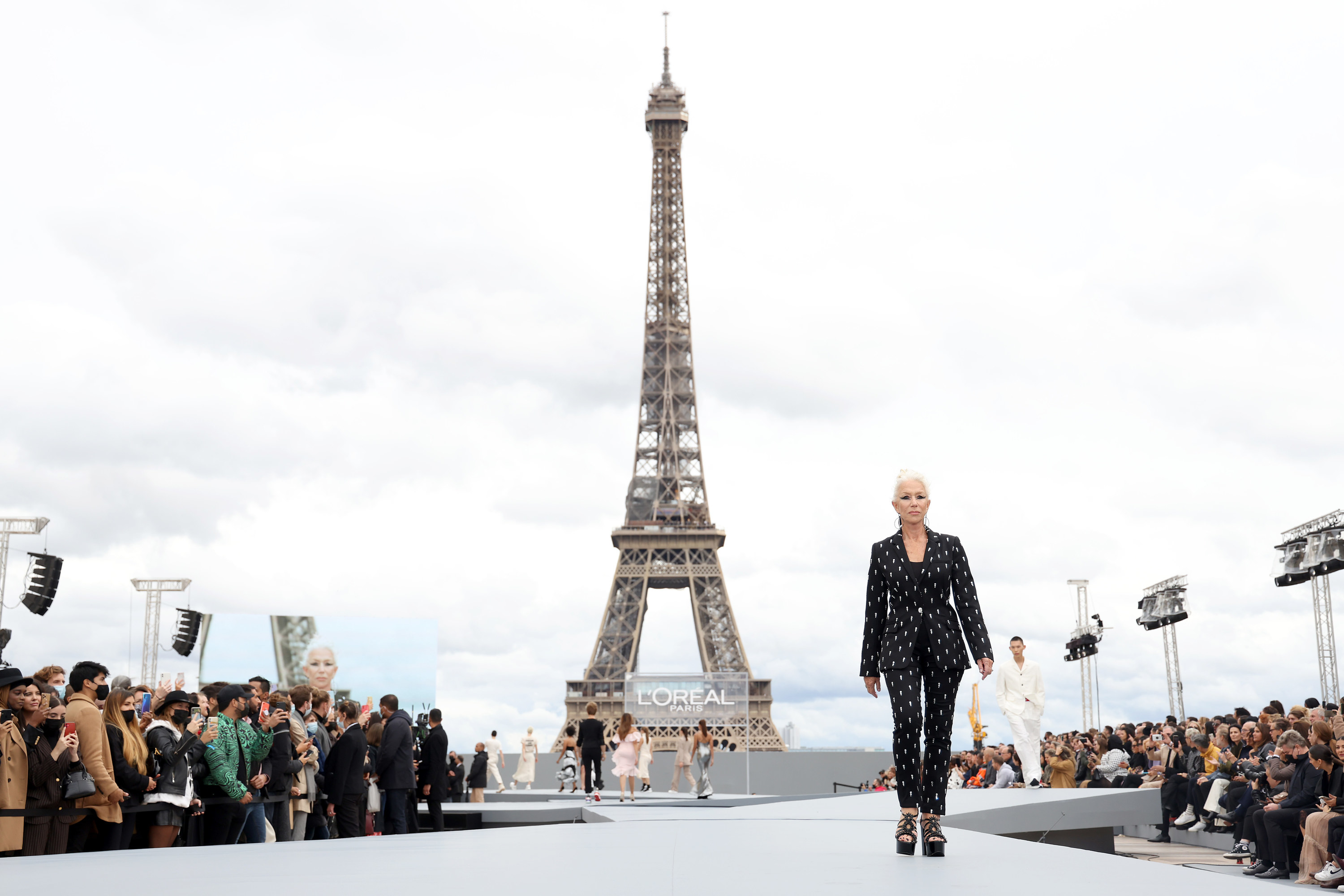 Helen walked the runway alongside Amber Heard and Camila Cabello, who are both L'Oréal ambassadors, as well as supermodels like Soo Joo Park, Liya Kebede, and Isabeli Fontana.
The weekend show included nods to L'Oréal's current campaign against street harassment, which aims to raise awareness about the issue and empower people to speak out about their experiences with it.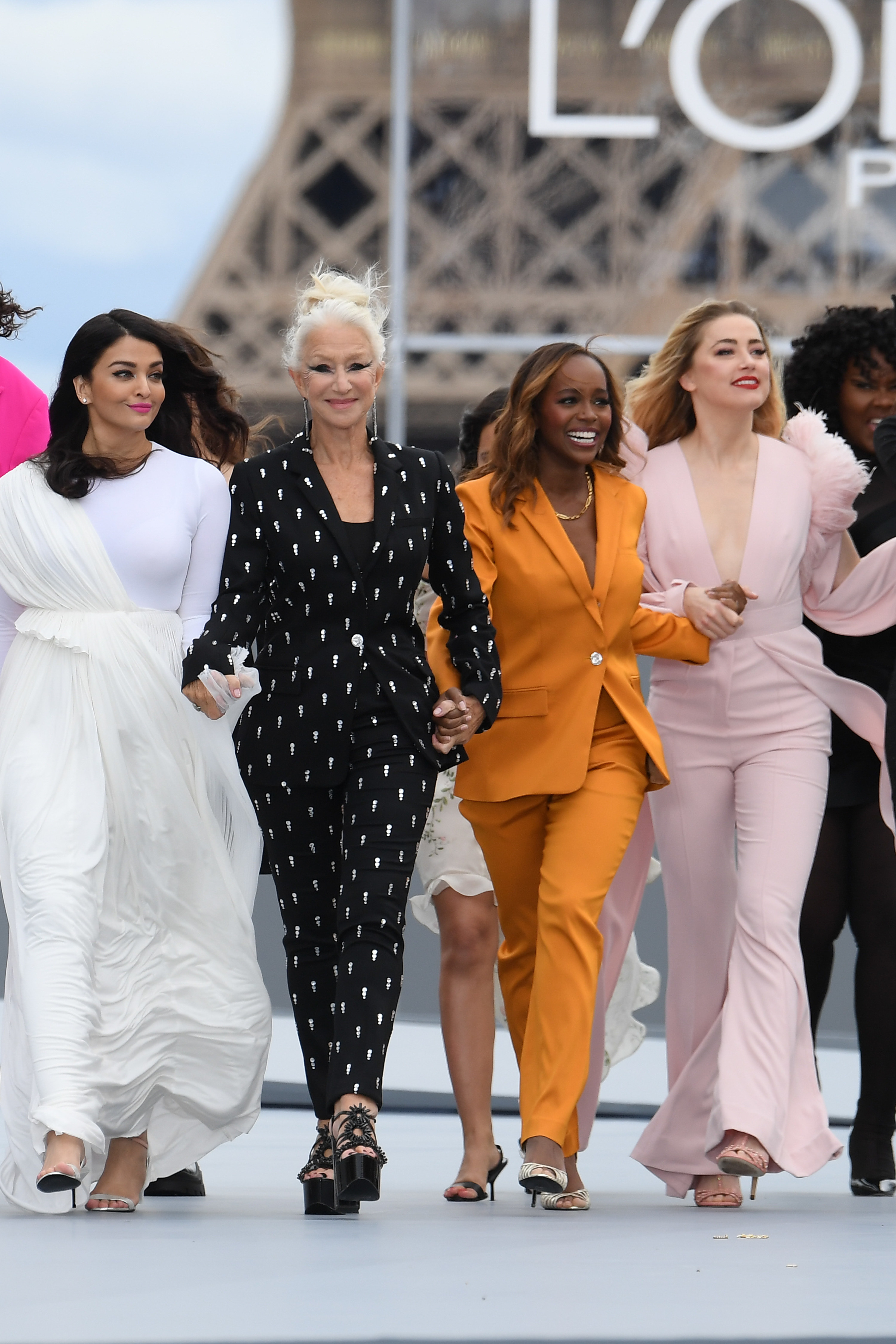 Helen talked a bit about her own experiences with harassment during the runway show, according to Elle. "When I got to London, I was about 17 or 18. I would say, twice a week, some guy would expose himself to me, whether it was on the Tube [or] walking down the street," she recalled.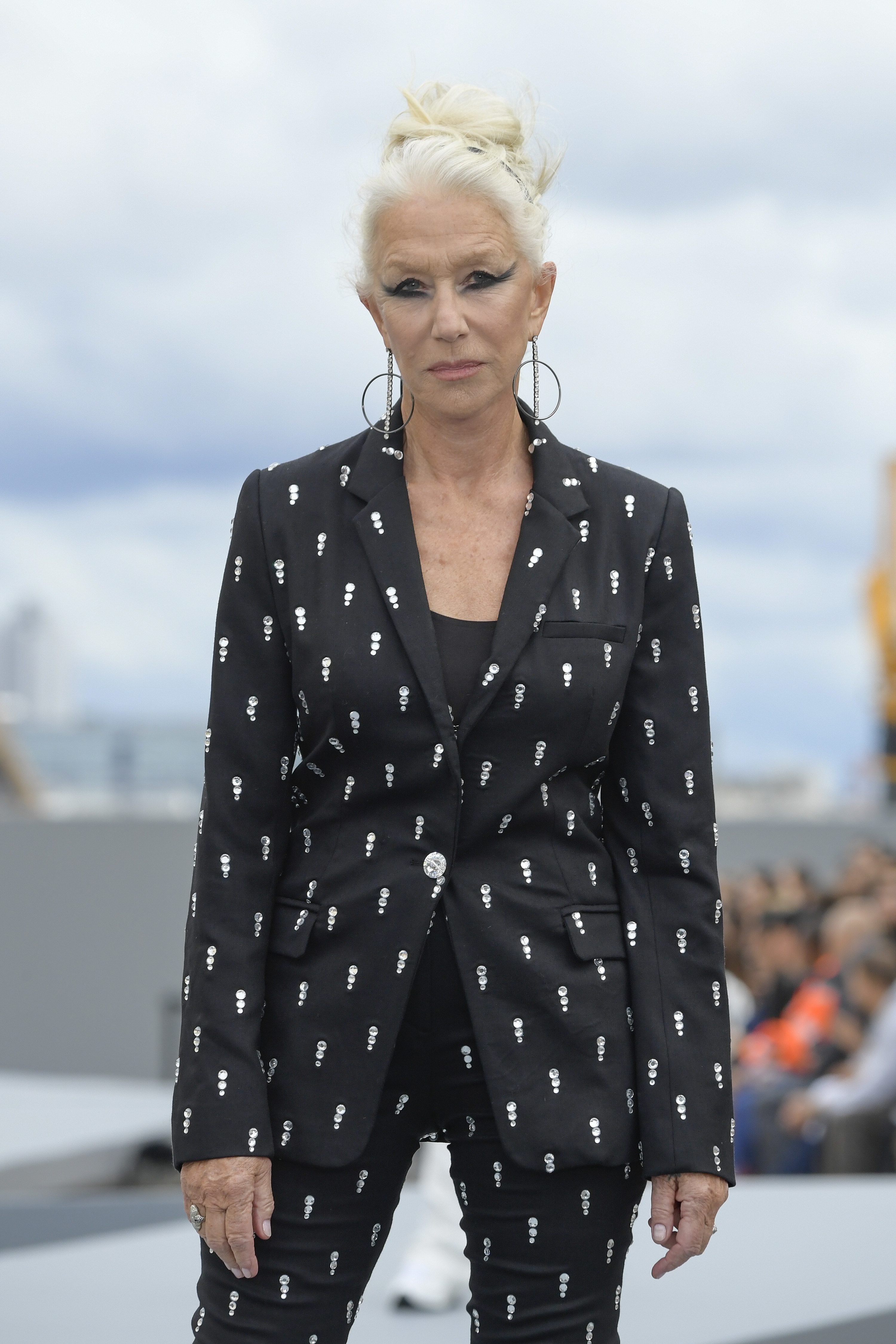 "When I got to be 25, it stopped happening," Helen continued. "It was nothing to do with attractiveness — all to do with power, intimidation, victimization."