The internet has been riddled with comments about Grimes' personal life since news of her and Elon Musk's "semi" breakup first broke, prompting scores of headlines and paparazzi photos. (You know the ones.)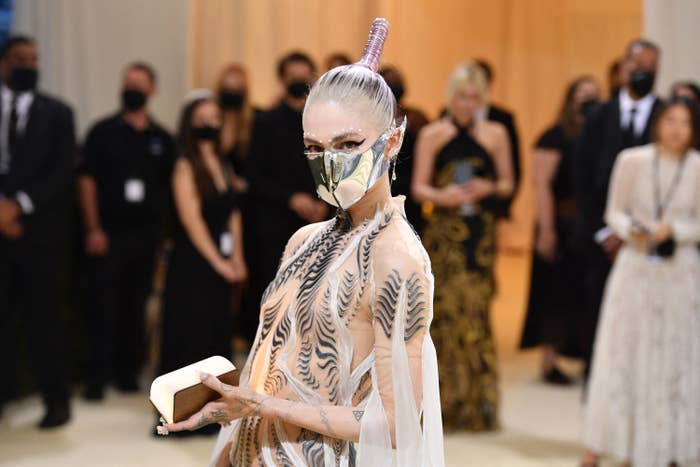 Grimes addressed the media firestorm several times recently. She pushed back against pervasive scrutiny with (successful) efforts to troll her voyeurs and, earlier, a song called "Love."
Now Grimes is channeling her frustration into a different kind of art, which she shared in her latest Instagram story.
"We had a rough day but we made up for it by starting a mural in X's room," Grimes captioned a photo, which was shared this morning, that showed her and Elon's son drawing on a door in black ink.
In the photo, you can also see some fantastical drawings Grimes did near X's crib of a castle and dragon.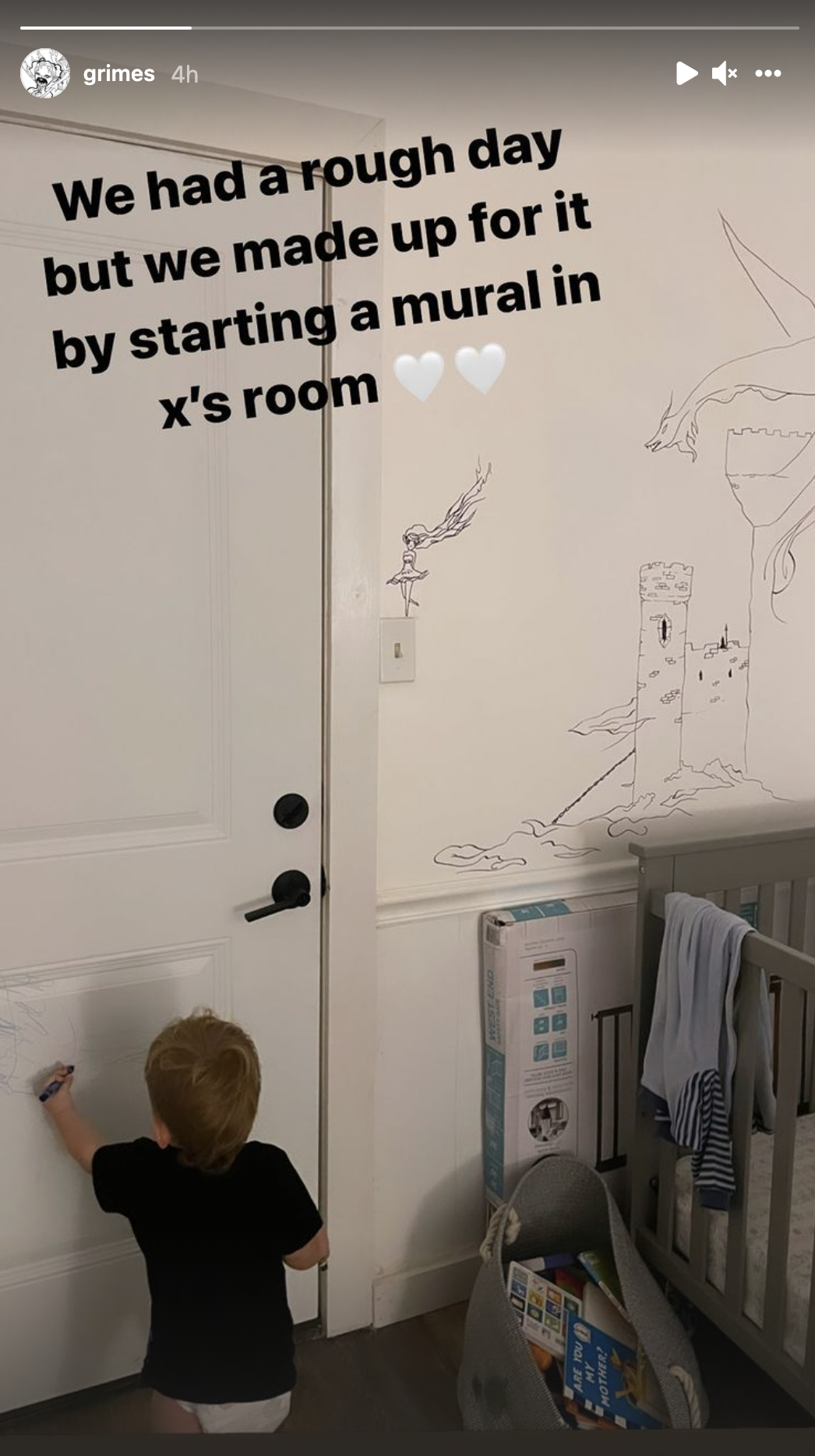 After three years together, Elon confirmed that he and Grimes had — mostly — split up in a statement to Page Six, saying, "We are semi-separated but still love each other, see each other frequently, and are on great terms."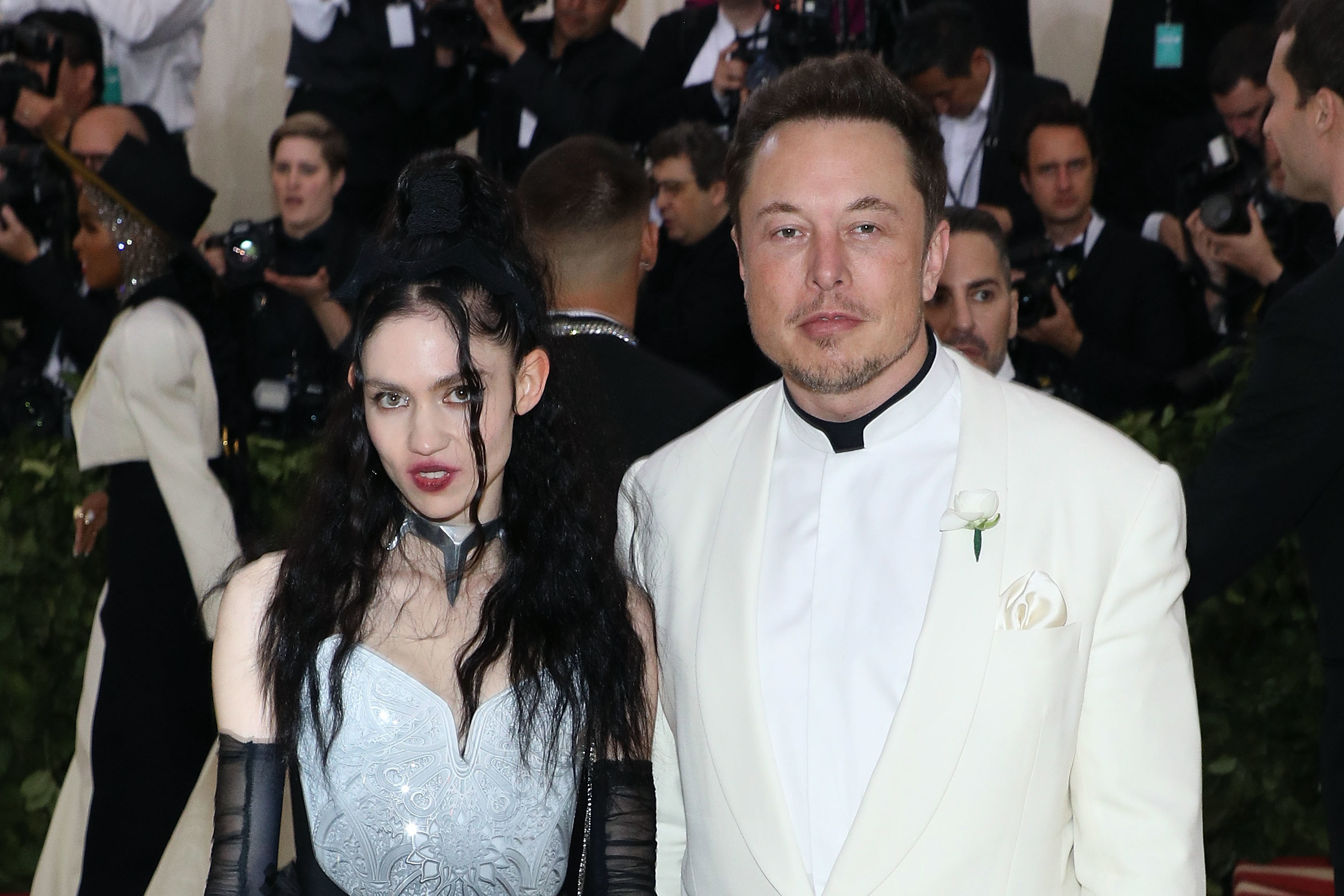 Amid the excessive public probing that followed, Grimes confirmed that the two still share a home while responding to viral images of her reading The Communist Manifesto, which the singer said she staged.
"I was really stressed when paparazzi wouldn't stop following me this wk but then I realized it was opportunity to troll," she wrote on Instagram, referencing photos that the New York Post published with the headline, "Grimes Seen Reading Karl Marx Following Split With World's Richest Man Elon Musk."
"Full disclosure I'm still living with E and I am not a communist," Grimes added.
As much as using artistic outlets like songwriting, drawing, or creative trolling — at least in Grimes' case — to unwind during challenging times seems healthy and productive, here's hoping the forces causing her angst will give it a rest ASAP.