Gabrielle Union's performance in Bring It On was iconic. And for many of us — who watched in awe as the actor and her fictional squad completed cheerleading routines that, two decades later, are still worth yelling about — it was also impossible to forget.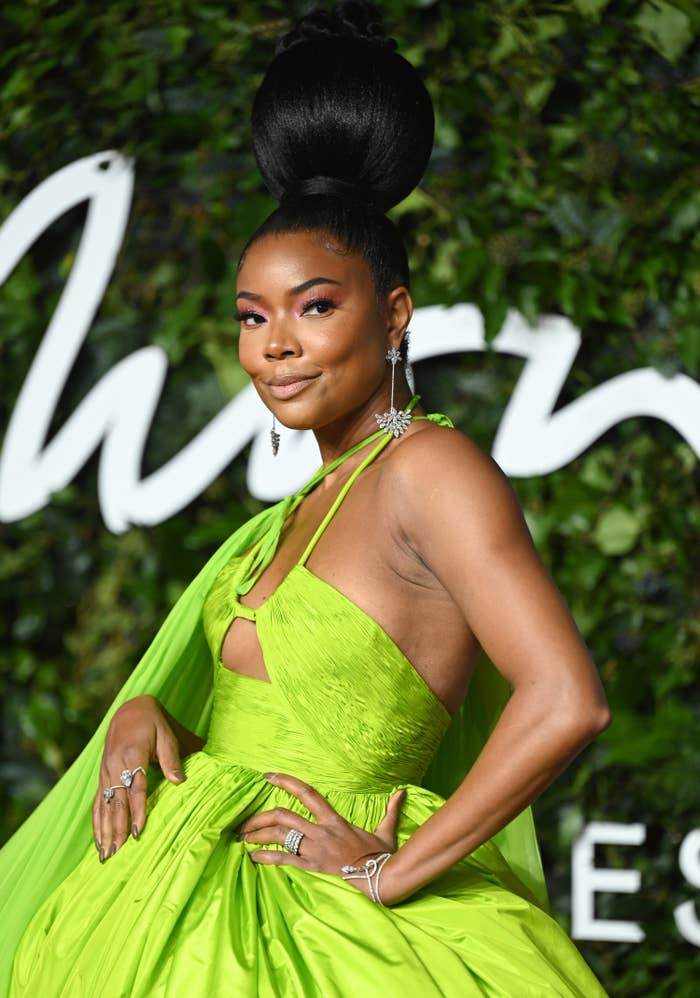 Gabrielle starred in the 2000 teen classic alongside Kirsten Dunst, Eliza Dushku, and Jesse Bradford. The movie focused on a cheer rivalry between Kirsten and Gabrielle's characters, after the former's team discovered its previous captain had been stealing moves directly from the latter's practices.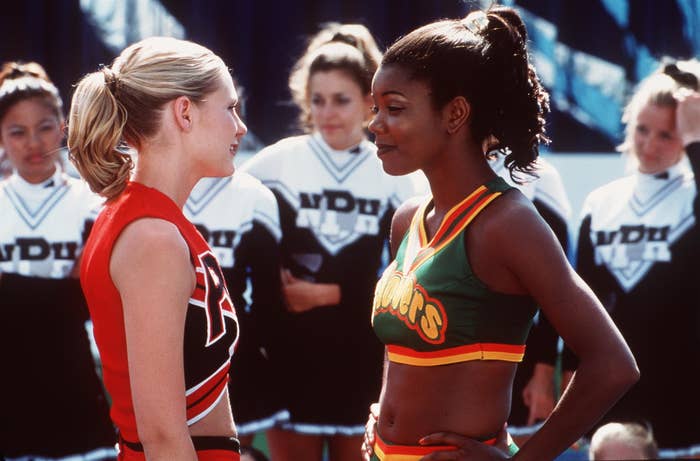 While Gabrielle was tbh the real star of Bring It On, her character's teammates were given less screen time, despite viewers' longstanding interest in the East Compton Clovers.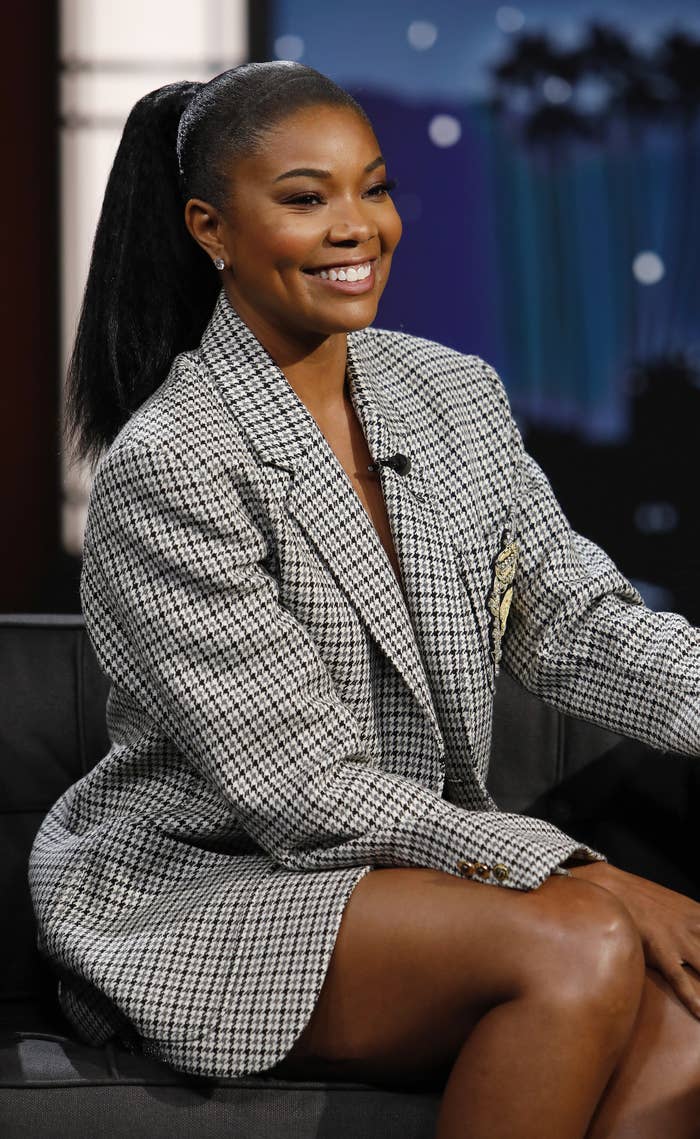 In a new TikTok video that went viral on the app after it surfaced yesterday, Gabrielle explained that focus groups wanted to see more of the Clovers after screening the movie before its theatrical release. But, instead of reworking the final cut, creators filmed a few scenes with the team to include exclusively in Bring It On's trailer.
Fan reactions poured into the clip's comments section, with one TikTok user saying that audiences were "black-fished" by the misleading previews and another noting, accurately, that the Clovers "stole the show" regardless. Feel free to share your thoughts on this below.