You probably recognize Diane Kruger from at least half a dozen hugely popular films, dating all the way back to the early aughts. Troy was one of her first.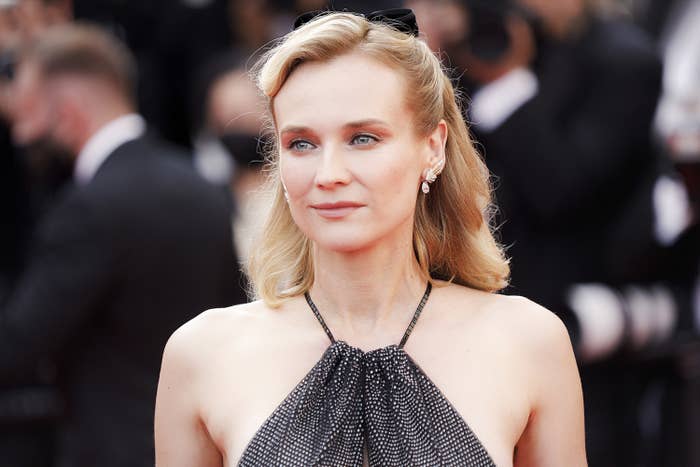 She starred in the 2004 semi-historical war drama alongside Brad Pitt, Orlando Bloom, and Eric Bana. Diane played Helen, a figure in Greek mythology whose decision to leave her husband for another man is said to have caused the Trojan War.
The story in itself basically boils down to one of possession and toxic masculinity begetting violence, and Diane recently recalled being grossly objectified in real life while auditioning for her role in the movie.
"I remember testing for Troy and having to go to the studio head in costume," she shared during a panel at Variety SXSW Studio. "And I felt like meat, being looked up and down."
Diane said the executive — who she didn't identify by name — then asked her, "Why do you think you should be playing this?" The actor noted that she's "definitely come across the Weinsteins of this world from the get-go."
"I've been put in situations that were so inappropriate and so uncomfortable. I think when I first started out, it just felt like, 'This is what it's like. This is what Hollywood is like,'" she explained. "Also, I come from modeling and believe me, they have their moments."
Diane has spoken out against sexist industry practices, and general mistreatment of women in film and television, for several years. In January she put Quentin Tarantino on blast for the way he handled casting her in Inglourious Basterds.