Demi Lovato's Latest Hand Tattoo Might Be One Of Their Boldest And Most Unique Designs Yet
I am obsessed.
Among Demi Lovato's standout qualities is their affinity for body art that holds personal significance, imparts valuable wisdom, or both.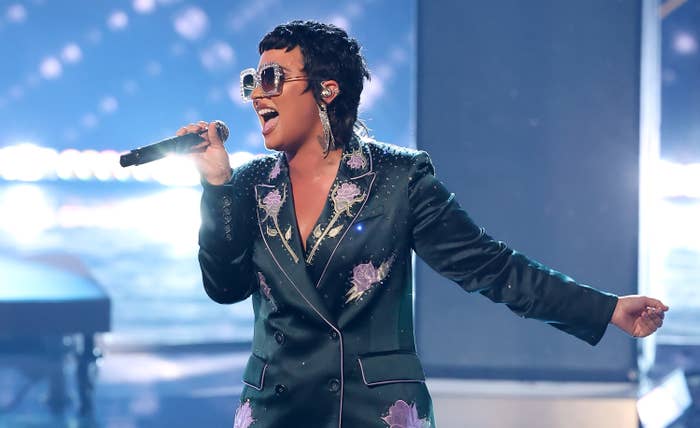 Demi debuted the latest addition to their tattoo collection on Instagram yesterday. It's beautiful, cool, unique, and particularly relevant for them right now.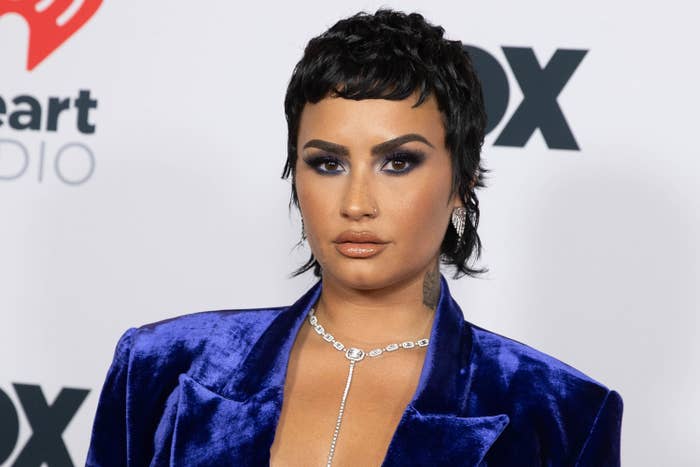 The "Melon Cake" singer's new ink combines song lyrics — "Love will live forever in the infinite universe" — and cosmic illustrations, and it found a permanent home on the top of their hand.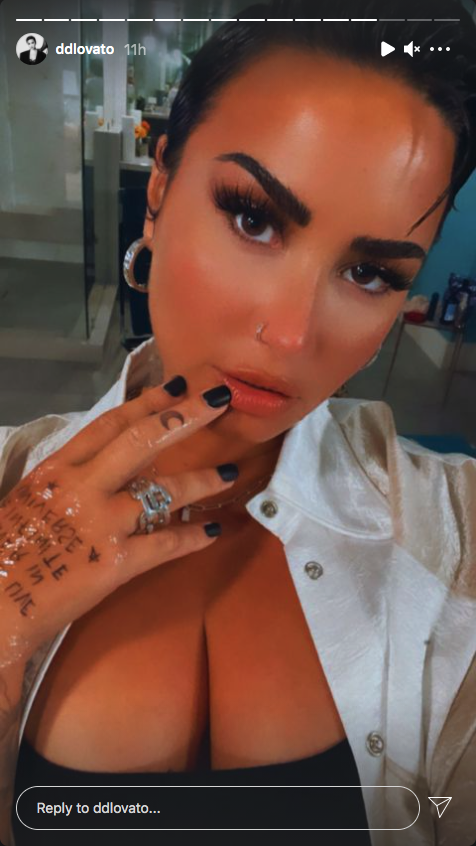 Demi thanked tattoo artist Doctor Woo, who also designed the earliest installments of Jada Pinkett Smith's tattoo sleeve, in a message posted on their Instagram story. "It's perfect!!!" they wrote.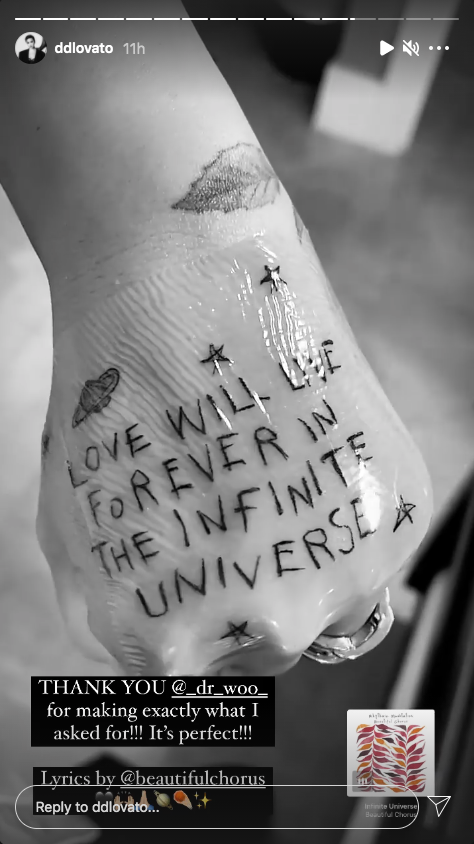 The lyrics are from Beautiful Chorus's 2012 song "Infinite Universe." Demi recently talked about how the track represented their 28th year in a video they shared to commemorate their 29th birthday.
Do you love this tattoo or do you love this tattoo?! Feel free to share your thoughts in the comments below.