Poignant tributes to André Leon Talley inundated social media after news of the trailblazing journalist and fashion icon's unexpected death broke late last night.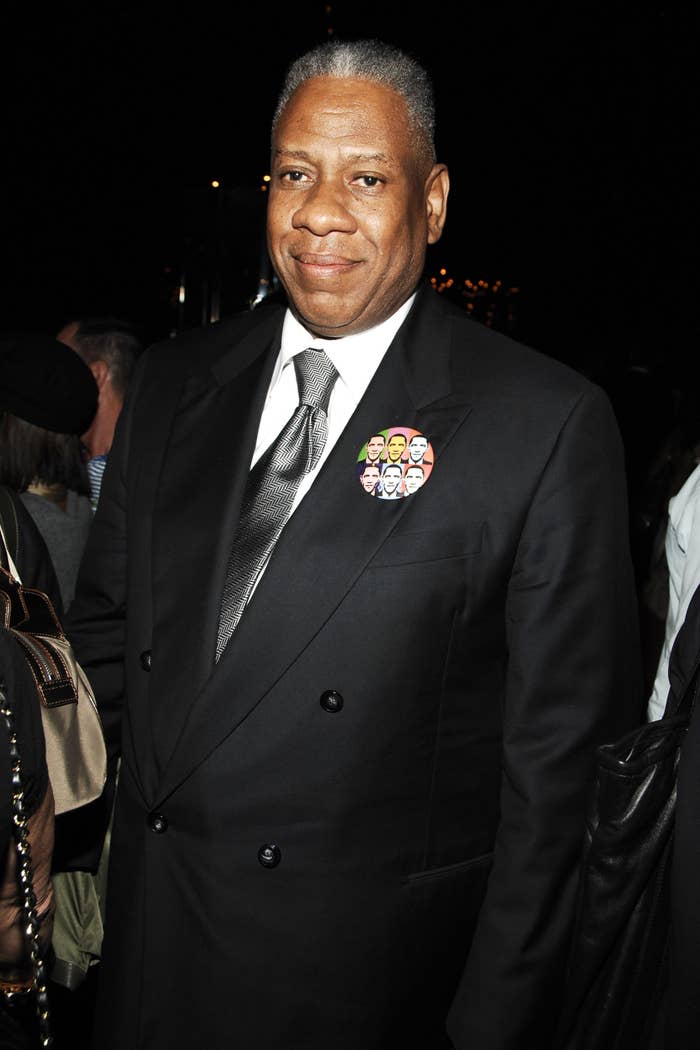 André, who was the first Black man to become creative director at Vogue in 1988 and built a legendary career as the magazine's editor-at-large for several decades, died yesterday in New York. He was 73 years old.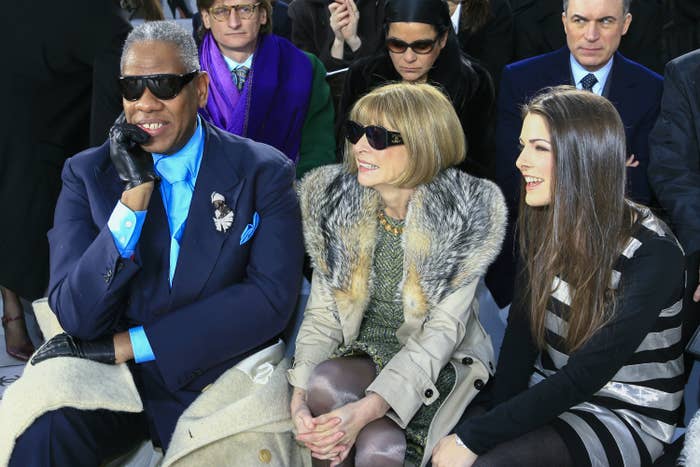 Numerous celebrities and public figures across fashion, journalism, film, and television industries turned to Instagram and Twitter to recognize the loss and honor André's legacy.
Zendaya's Instagram story currently features a reposted photograph of André, which Vogue Italia's editor-at-large Patti Wilson originally shared early this morning. Kim Kardashian's includes a photo taken of them together. "Love you André," she captioned the picture.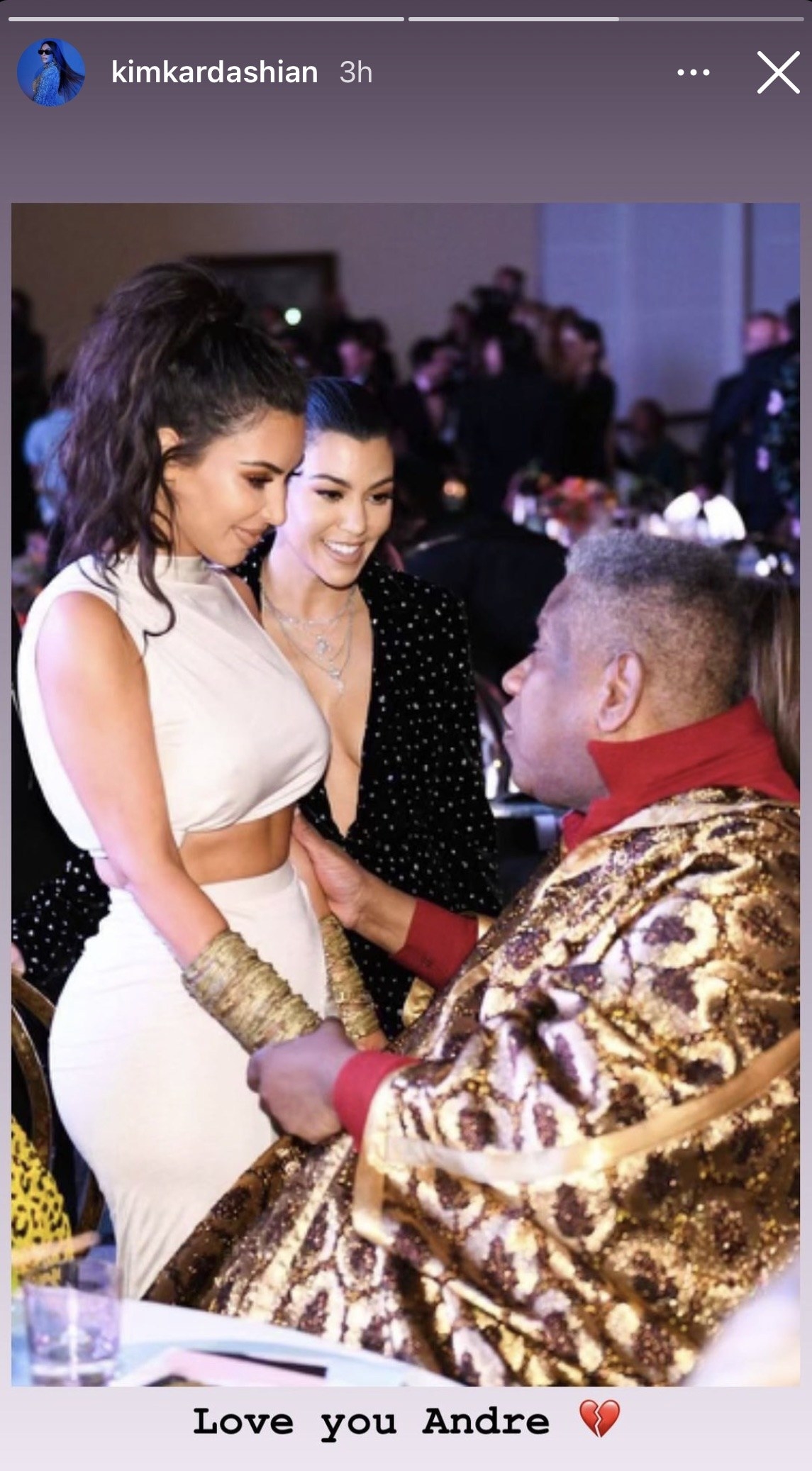 The former KUWTK star's mother, Kris Jenner, also posted a commemorative tribute. "I am so saddened to hear of the passing of André Leon Talley. We shared some very memorable times together and I will always remember how kind he was to me and my family," she captioned a carousel of photos taken at Kim's wedding in 2014. "We will remember you always. Rest In Peace."
Kerry Washington, Yara Shahidi, Leslie Jones, Paris Hilton, Octavia Spencer, Viola Davis, and Tracee Ellis Ross celebrated André's charisma and extraordinary achievements in similar posts of their own — alongside many, many, more from couture designers and fans whose lives he touched through his work.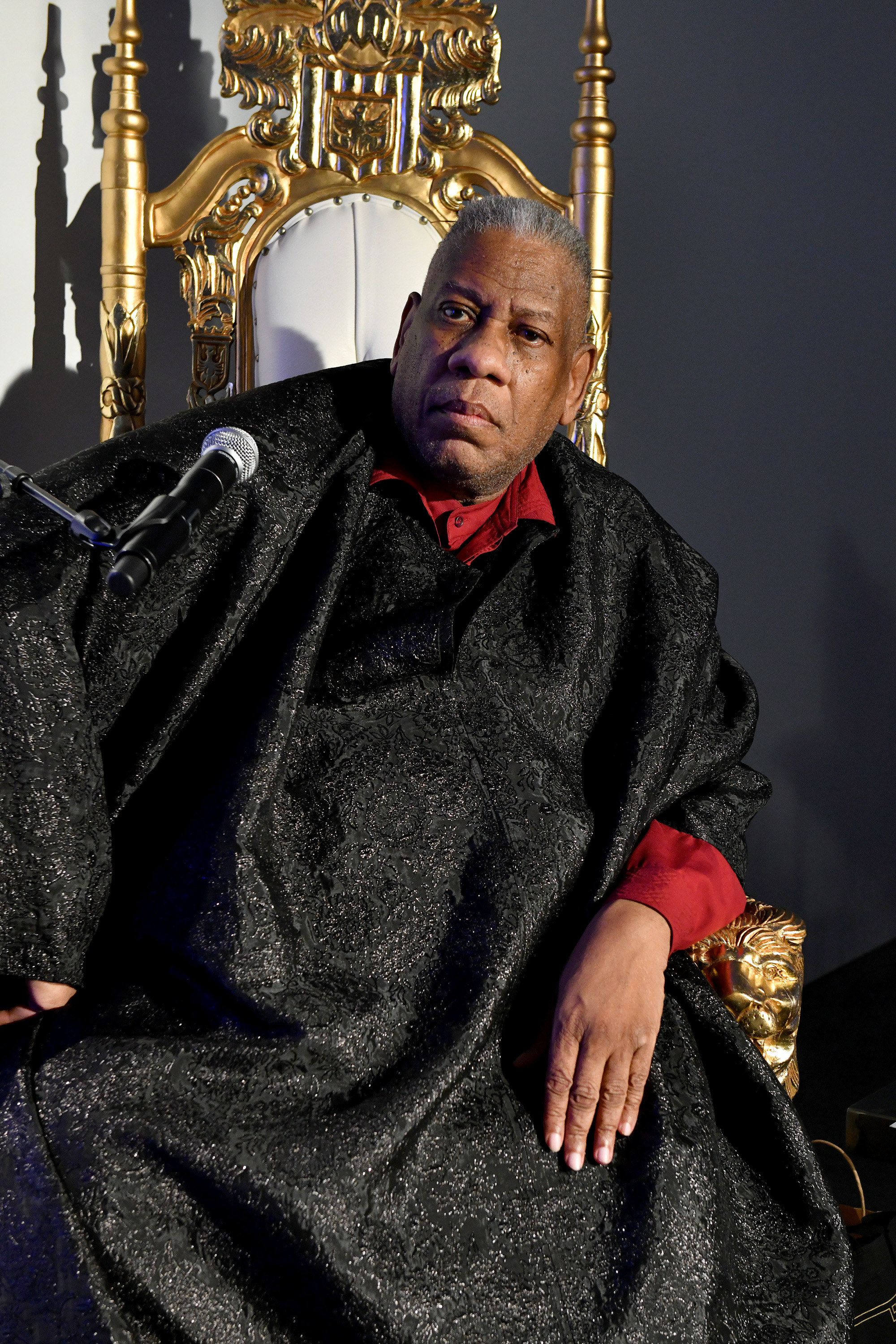 "Oh Andre! Heaven is not ready for you darling!!!!!! The whole afterlife is going to be just too fabulous now. Ugh! You blessed us! Sir! You blessed us with your charm and wit and your taste for the exceptional," wrote Kerry on Instagram. "You will shine so brightly from the heavens that we will know what true stardom looks like. And we will gaze up at you always. In awe. And with gratitude. Rest In Peace."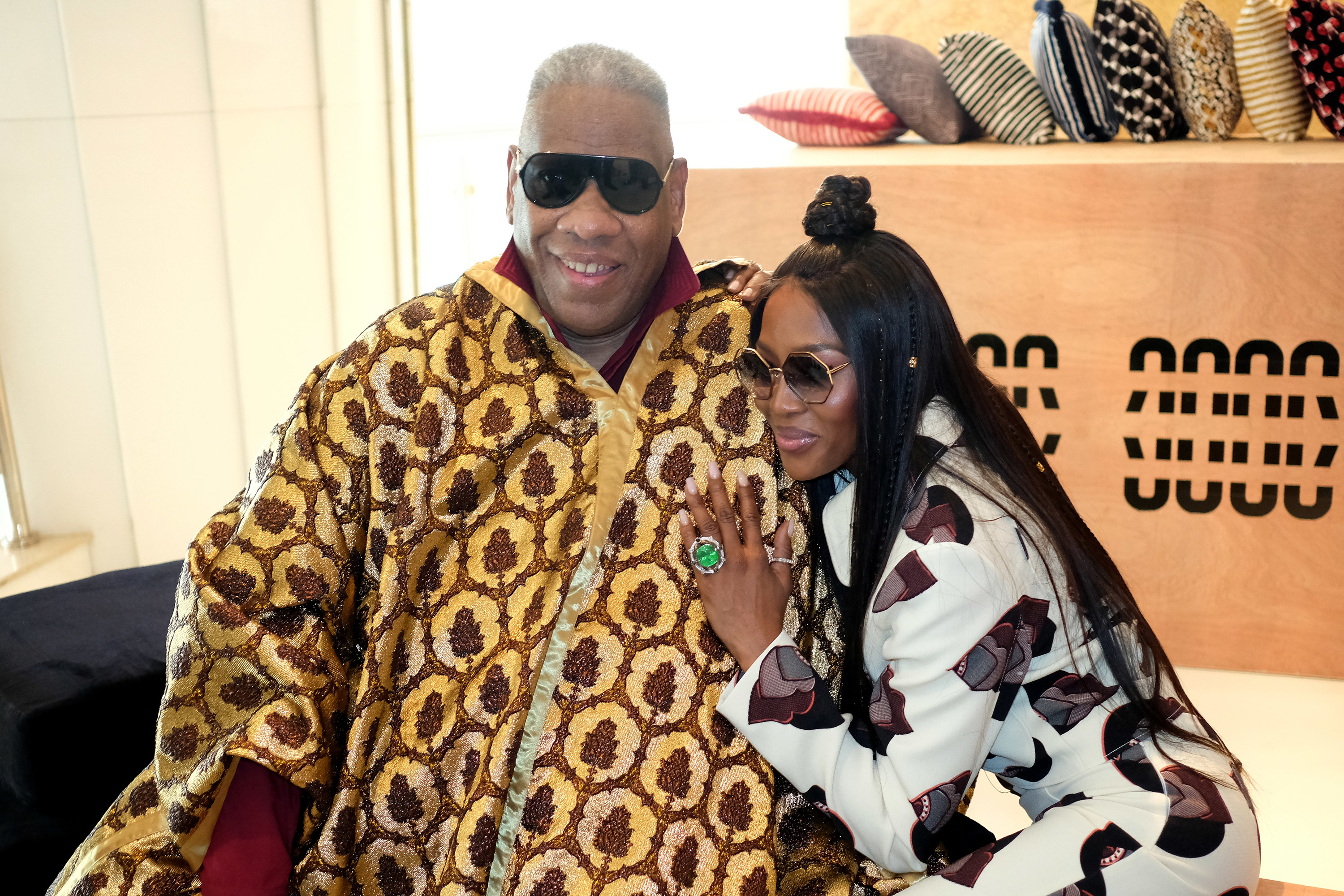 "André Leon Talley," added Yara. "More than an icon but a true disrupter and change maker. His commitment to showing us the potential of fashion has paved the way for so many."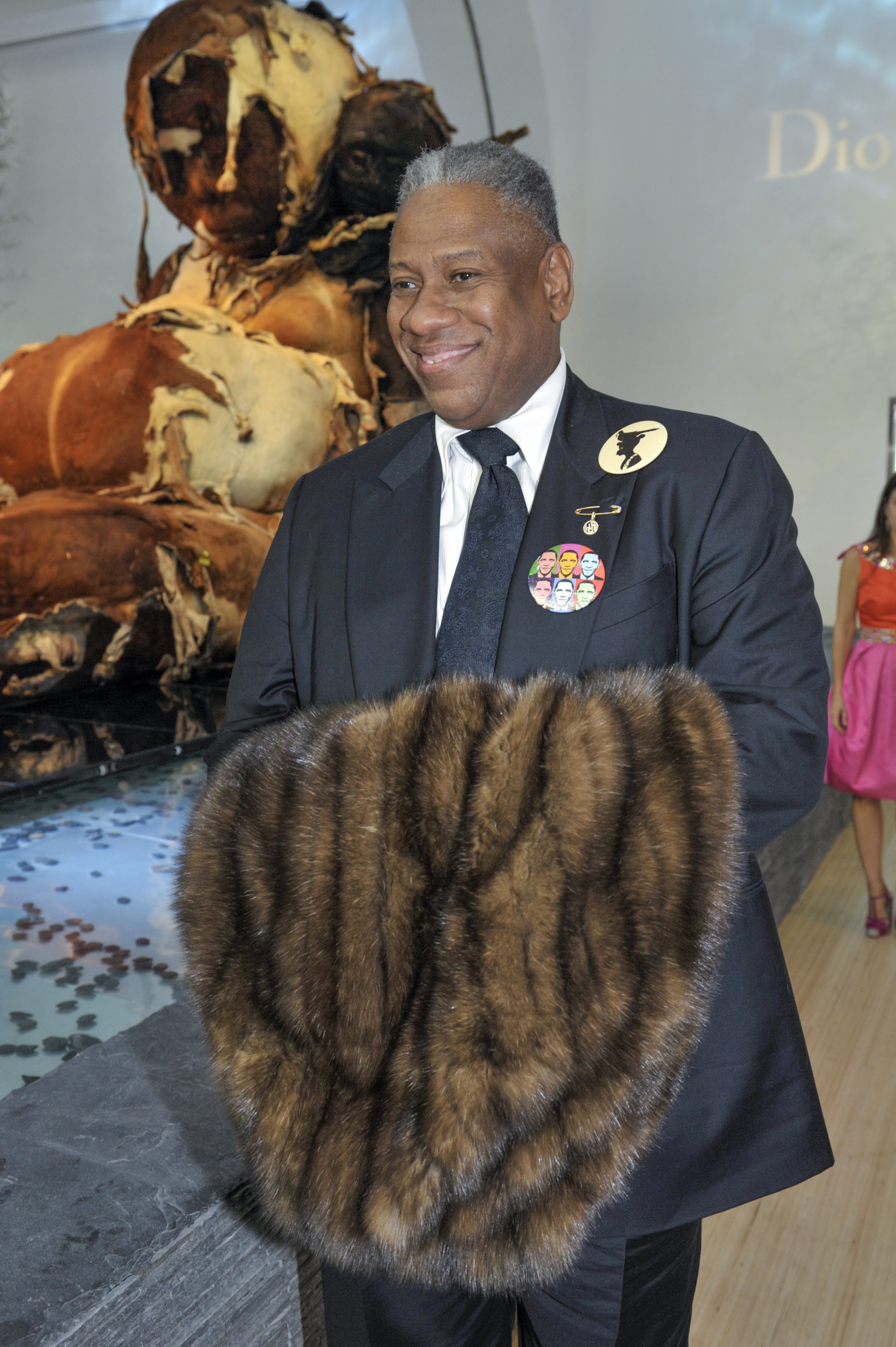 Broadway's Cynthia Erivo called André's death "a devastating loss for fashion." Paris remembered him with a photo shared on her Instagram story.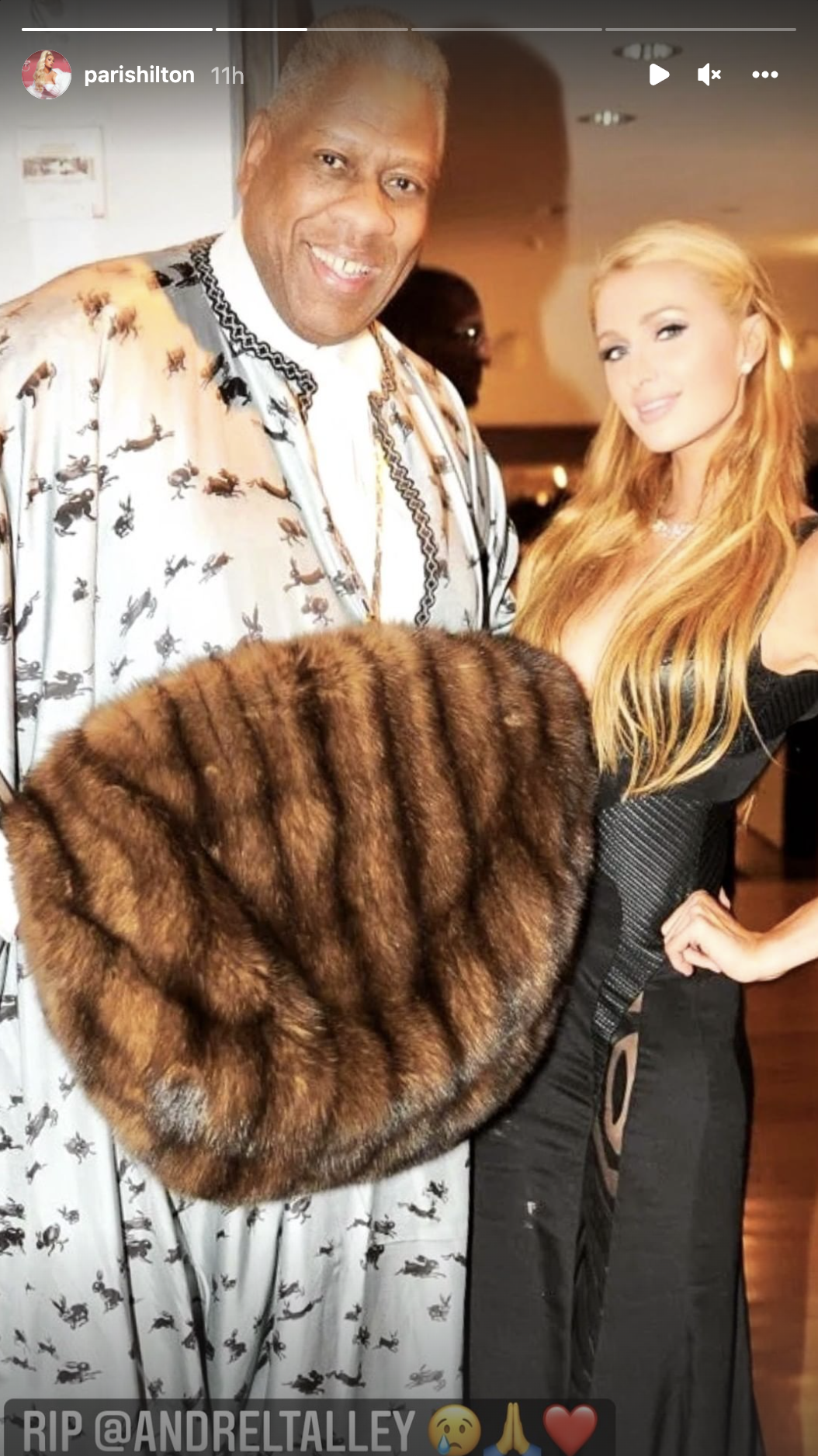 Additional tributes came from heads of fashion houses, such as Diane von Fürstenberg and Tom Ford. "Good bye darling André…no one saw the world in a more elegant and glamorous way than you did," wrote DVF. "No one was more soulful and grander than you were…the world will be less joyful now."
"I am in shock," wrote Marc Jacobs. "You championed me and you have been my friend since my beginning. Our chats, the moments we shared….oh my friend. You and your passions were larger than life. I love you and I will miss you dear Andre. Rest In Peace."