It's been an exciting year for Britney Spears and Sam Asghari, who got engaged last fall and recently announced that they're expecting a baby.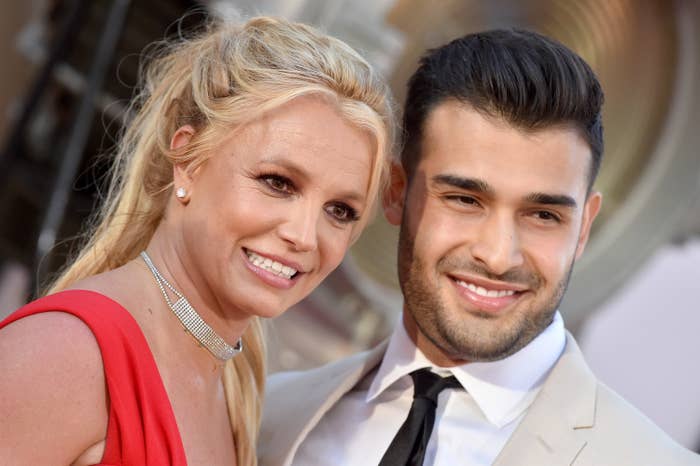 Now Britney and Sam are preparing for another big milestone: their wedding!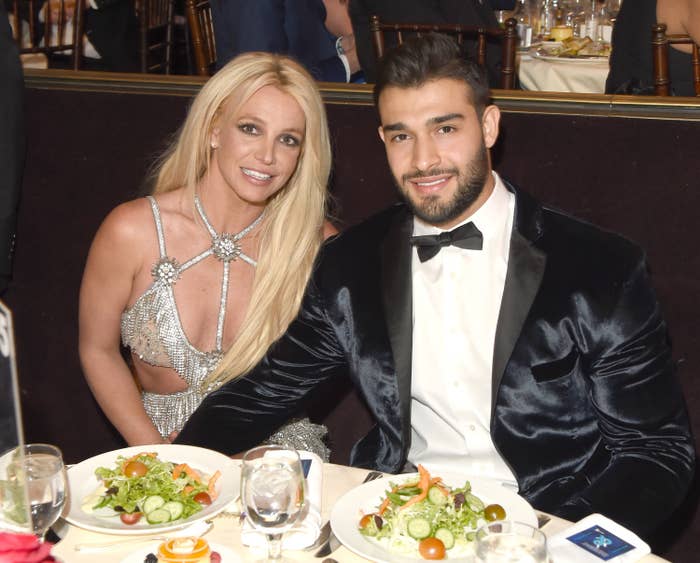 The couple — who shared the news of Sam's proposal back in September — confirmed that nuptial plans are officially underway in separate Instagram posts over the weekend.
While Britney gave her followers a peek at the veil she's going to wear when they tie the knot, her fiancé revealed that a date has been set for their upcoming "I Do's." So we know it's the real deal!
"Introducing Wendy!!!" Britney wrote on Instagram yesterday, captioning a photo of a cat — Wendy — sitting on top of some sheer white tulle. Anticipating our questions about the fabric, she added: "And yes, this is the veil to my wedding dress!!!"
Sam shared his own wedding-related teaser on Instagram stories around the same time. Reposting the snapshot from their engagement announcement, he wished Britney a "Happy Mother's Day" before noting that "the big day has been set!"
"Our lives have been a real life fairytale," he wrote. "Also the big day has been set! But nobody will know until the day after."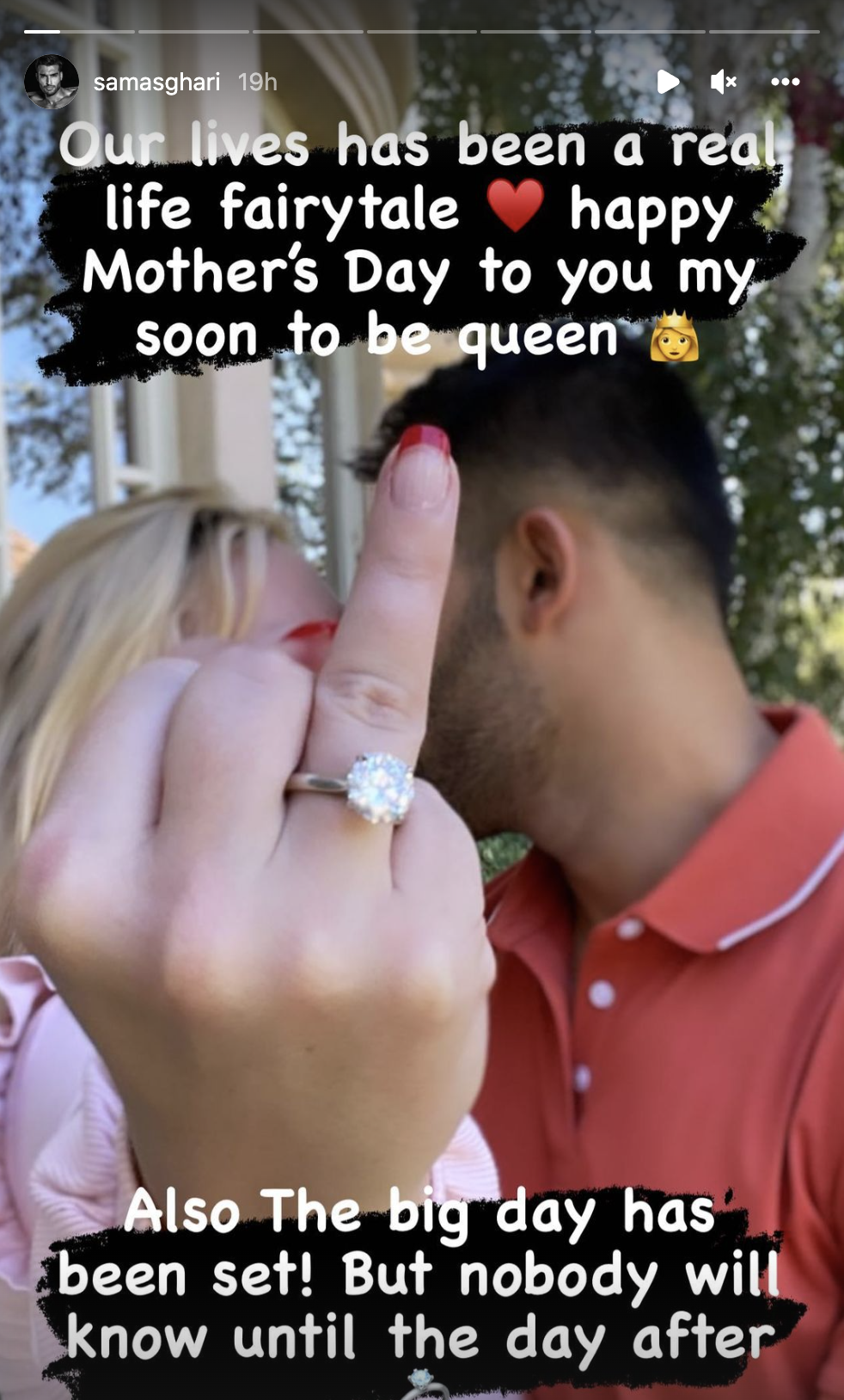 Fair enough! Congrats, again, to these two!