While we've continued to feed our incomprehensible collective obsession with Kim Kardashian and Pete Davidson's romance, guess who's been minding her own business? It's Britney Spears, an icon apparently living life unburdened by tales of bitter exes and three-letter chest tattoos.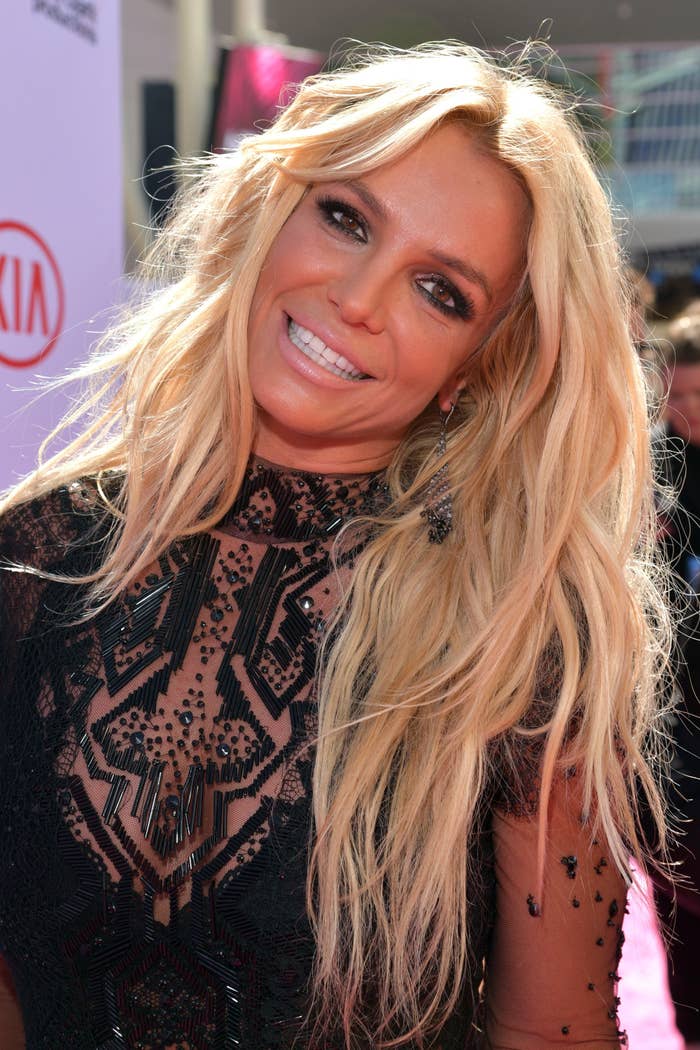 Britney took to social media last night with thoughts on a silly, and admittedly sort of bizarre, video that started to circulate online over the weekend. You might've seen it.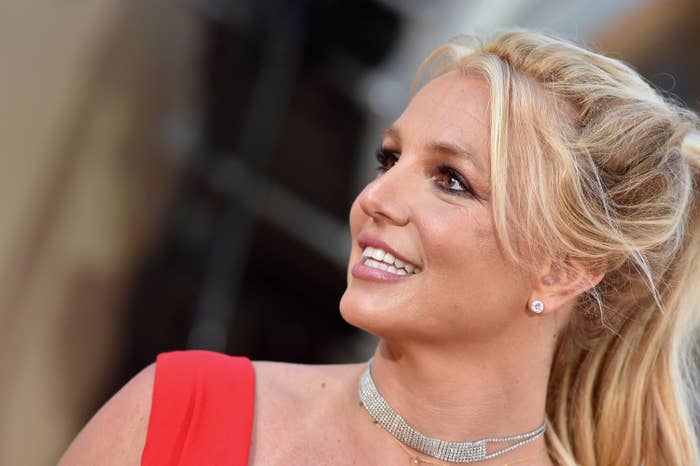 The clip, which went viral after initially appearing on Scott Disick's Instagram page Saturday evening, was made possible by none other than Pete — the last guy awake during their recent sleepover party.
"Boyz night was wild," wrote the Saturday Night Live star, as the camera panned from Pete's face to Scott's, fully unconscious on the couch beside two friends who'd also passed out watching The King of Comedy.
In an Instagram post of her own that was later deleted, Britney re-shared the "boyz night" video alongside a caption noting her amusement. But the funniest part, by far, was the fact that she had "no idea" who she was looking at.
"Sorry had to repost this," Britney informed her followers.
"No idea who these people in the video are but it made me laugh so hard!!!!"
Look, I love keeping up with Kim and Pete as much as the next person. But taking a lifestyle note or two from Britney would probably do us some good.