Billie Eilish isn't historically known for posting thirst traps, but the 19-year-old singer has treated the Internet to a few recently!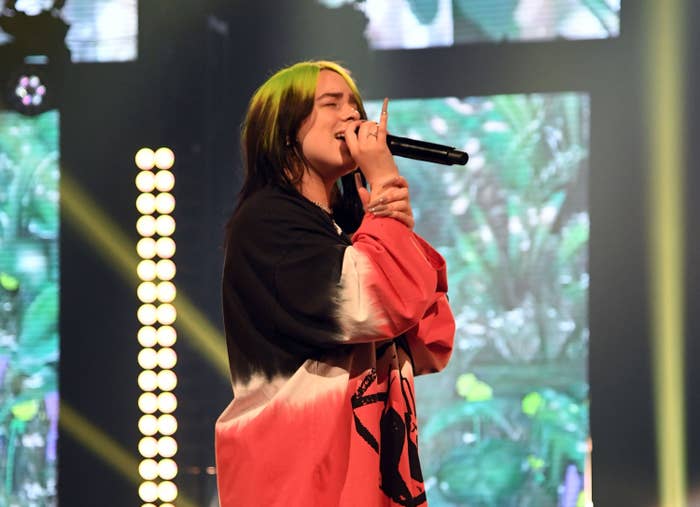 In May, portraits taken during Billie's British Vogue cover shoot set an Instagram record for accumulating 1 million likes in the shortest period of time — less than six minutes — and received lots of attention from fans who noted that the star's vintage boudoir look was a departure from her usual attire.
Billie came for us with another stylish corset in a series of selfies shared on Instagram yesterday.
And here it is. I'm just going to need a moment to take in all of the beauty in these photos.
Since Billie started to unveil ensembles that people weren't used to seeing her wear, the Grammy winner has called out those responses that, inevitably, examined her new style choices through a sexist lens.
Later on, she addressed other comments that bizarrely analyzed her Vogue wardrobe as if it were "growth," being that she often attended events and performances in baggier clothing items before, in a June Rolling Stone interview.
"I understand where they're coming from, but at the same time, I'm like, 'No, that's not OK,'" she said. "'I'm not this now, and I didn't need to grow from that.'"
Just like everyone else, Billie has full discretion over what she wears, when she wears it, whether she switches up looks, and how often she chooses to do that. Also, cheers to thirst traps — we love them. (She knows!)