At 24 years old, Bella Hadid has been one of our generation's leading supermodels for more than a quarter of her life already.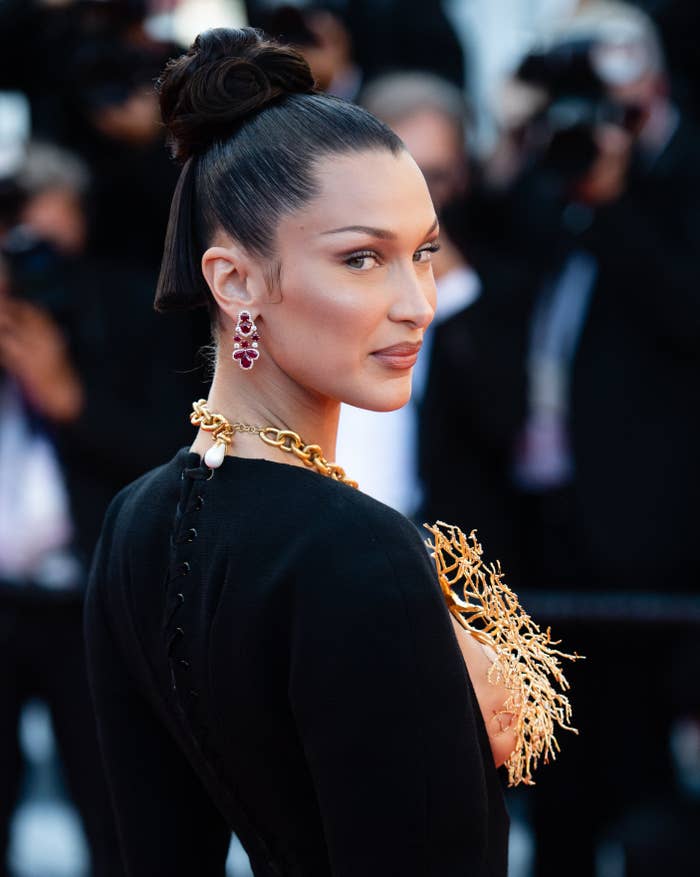 We've seen her as the face of fashion campaigns launched by some of the world's most prominent designers, on too many magazine covers and international runways to count, and on social media, where she has accumulated a huge following over the past decade.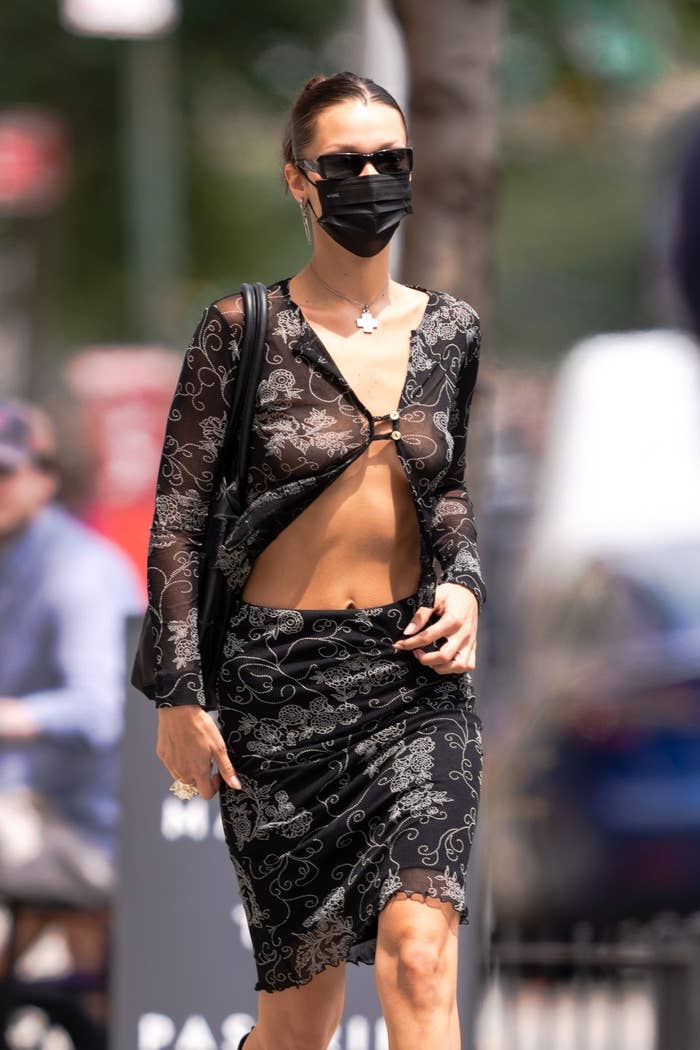 Today, Bella uses social media as a platform to post a mix of professional and personal updates, and those of us who keep up with her accounts know the latter generally seem pretty candid and real.
But, in a new interview with Vogue for its September cover story — which she shares with fellow supermodels Anok Yai, Ariel Nicholson, Kaia Gerber, Lourdes Leon, Precious Lee, Sherry Shi, and Yumi Nu — Bella said that it has taken time to develop her public image so that it aligns with who she really is.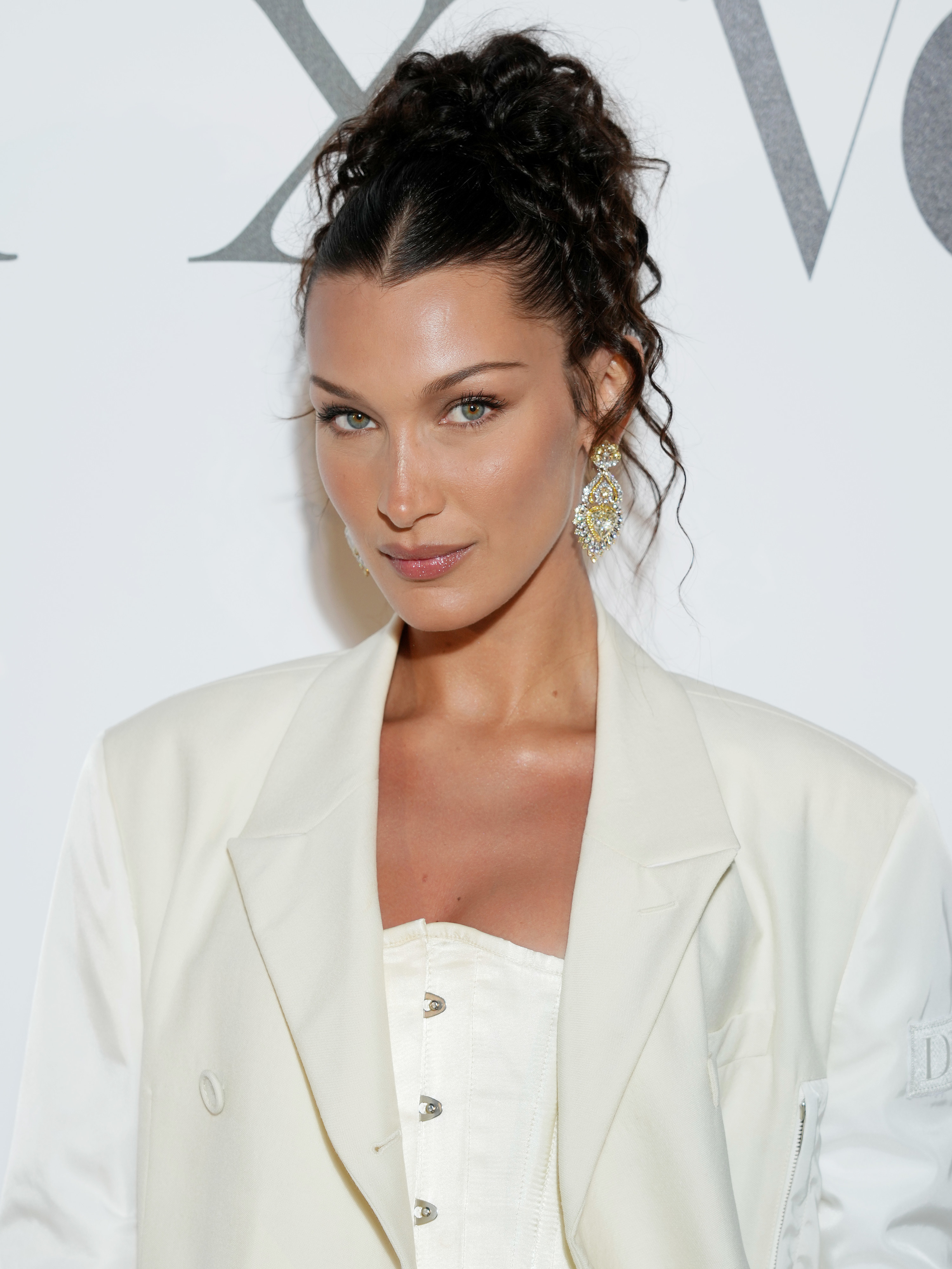 The celeb recalled the pressure she felt to present a different persona at the start of her modeling career. "It's like there were two Bellas. Me, this person in the process of figuring out who she was, and 'Bella Hadid' the alter ego, who was—I dunno—a sexbot who goes out every night?" she said.
Bella explained that while she has "insane social anxiety" and partying isn't really her "thing," it seemed like expectations were asking her to act as if neither were true.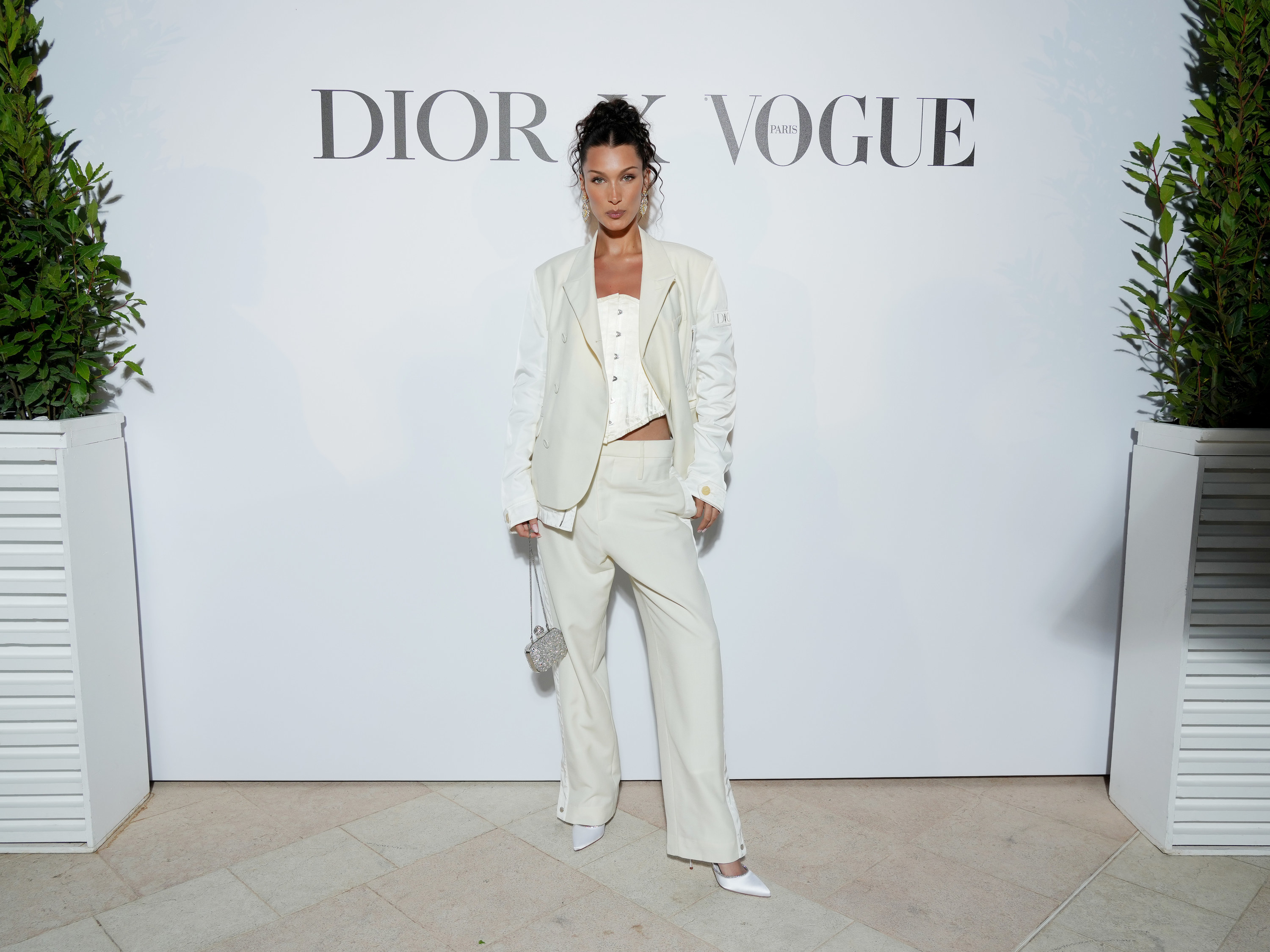 "I felt enormous pressure to project that image because I assumed that's all people wanted from me," she explained.
Bella said she's able to be more authentic now. "I don't want to live in that box," she added. "I definitely feel like I'm allowed to speak."