Social media is awash with tributes to Gigi Hadid and Zayn Malik's daughter in honor of her one-year-old birthday. So grab some Kleenex and take a seat, because the emotional rollercoaster you've just climbed into is going to be quite the ride.
As most of us probably recall, Gigi and Zayn welcomed their first child together in September of last year. The couple named the baby Khai, and proceeded to share occasional snippets of her life — on the Hadid's family farm, mostly — with fans on Instagram.
Khai's parents consciously limit her appearances online, and plan to hide the baby's face in photos until she's old enough to decide whether she wants to exist in the public eye or not. But the rare snaps we do see of Gigi and Zayne's daughter are still heartwarming, as is literally everything that Khai's family members say and write about her.
Bella Hadid and Yolanda Hadid, Gigi and Bella's mom, really outdid themselves in that regard over the weekend, when Khai celebrated her very first birthday.
"Happy Birthday to the greatest gift our family has ever been blessed with…. I didn't know my heart could grow this big!!!!" Bella captioned an Instagram carousel complete with multiple auntie-niece bonding pics.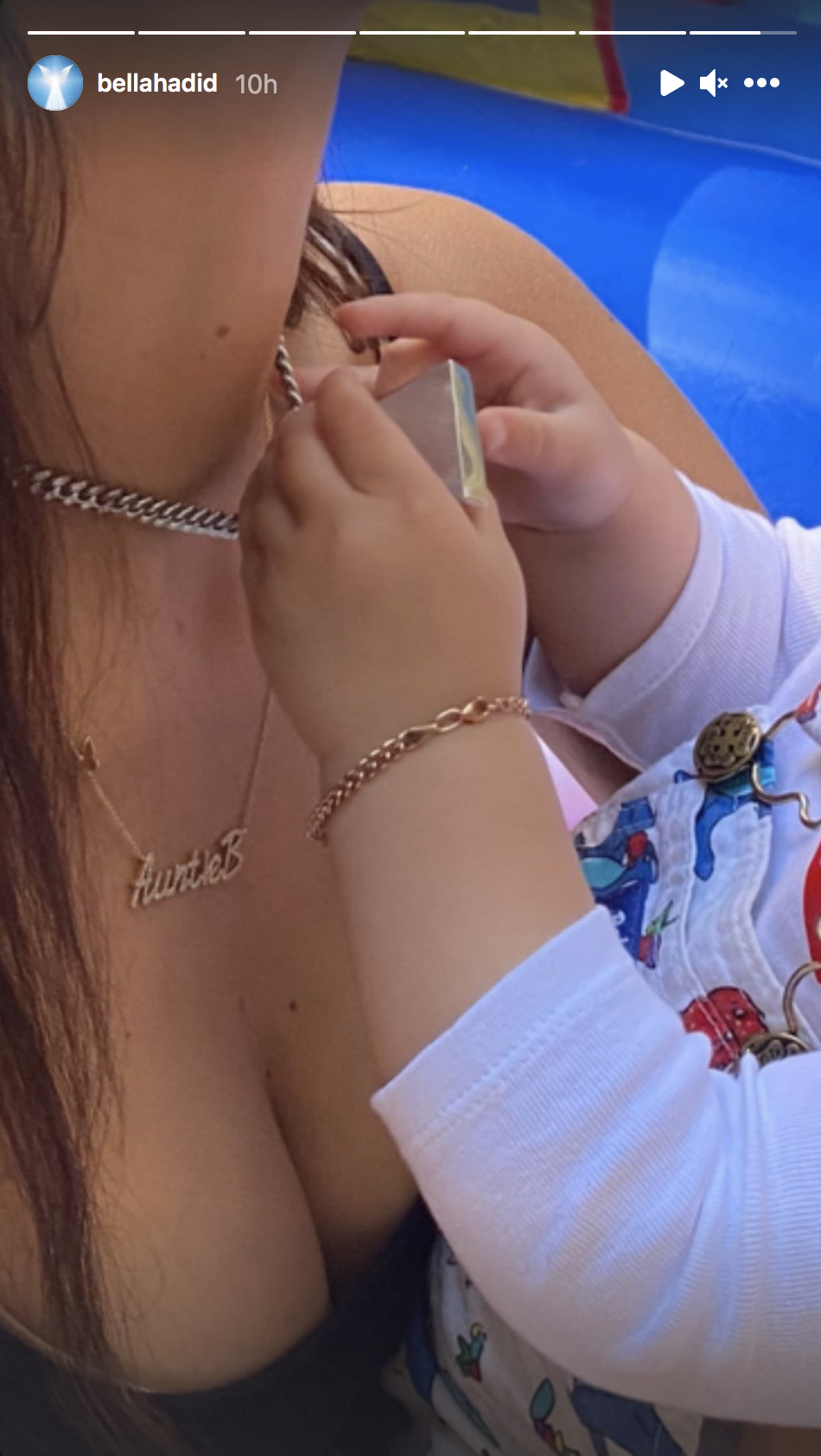 "You make me smile when I'm sad and make me cry of happiness just because ur alive. I can't wait to watch you grow into the most perfect specimen of all," the model continued, before thanking Gigi and Zayn for creating her "forever best friend."
Yolanda similarly gushed over her granddaughter in a separate birthday post, which included several pics of them feeding and petting farm animals together.
Yolanda also thanked Gigi and Zayn for bringing little Khai into the world, and honestly, after yesterday's wholesome content swarm, I'd like to do the same. Happy belated birthday to Khai!