If you've spent the better part of this week scrolling through photos from the 2021 Met Gala on Instagram then I probably don't need to tell you that Bella Hadid was, notably, not pictured in any of them.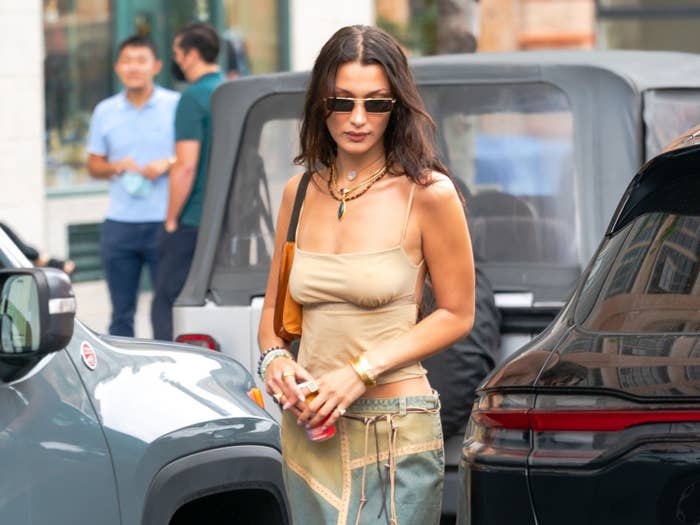 Unlike her sister, the supermodel didn't attend Monday's costume ball, and people quickly took notice.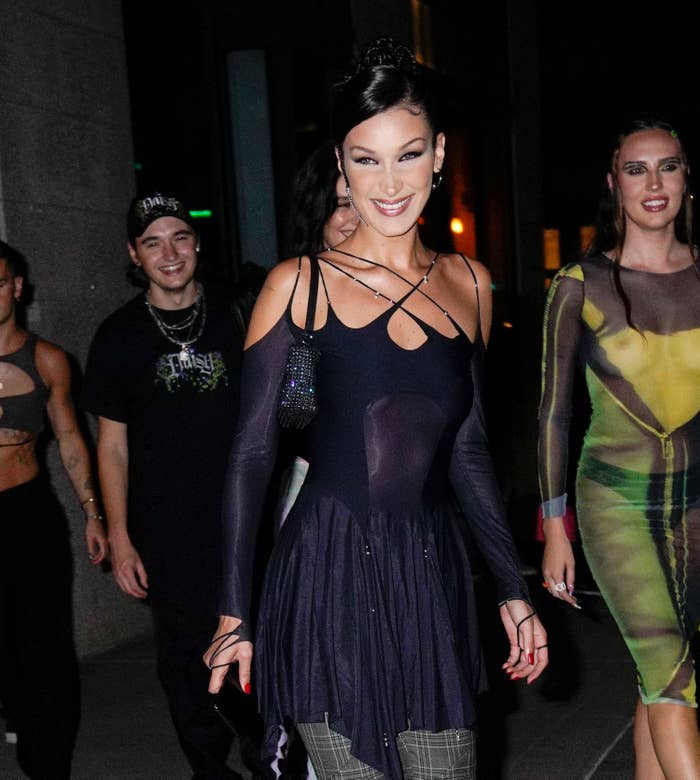 Bella was present during every Met Gala since her first appearance in 2015 — the pandemic forced its cancellation last year — so it seems safe to assume her absence wasn't for lack of an invite.
There wasn't any evidence to suggest she skipped the gala because of the Metropolitan Museum of Art's COVID-19 requirements, which ask all visitors to present proof they've received at least one vaccine dose before entering. But rumors that Bella wasn't vaccinated started to circulate online anyway.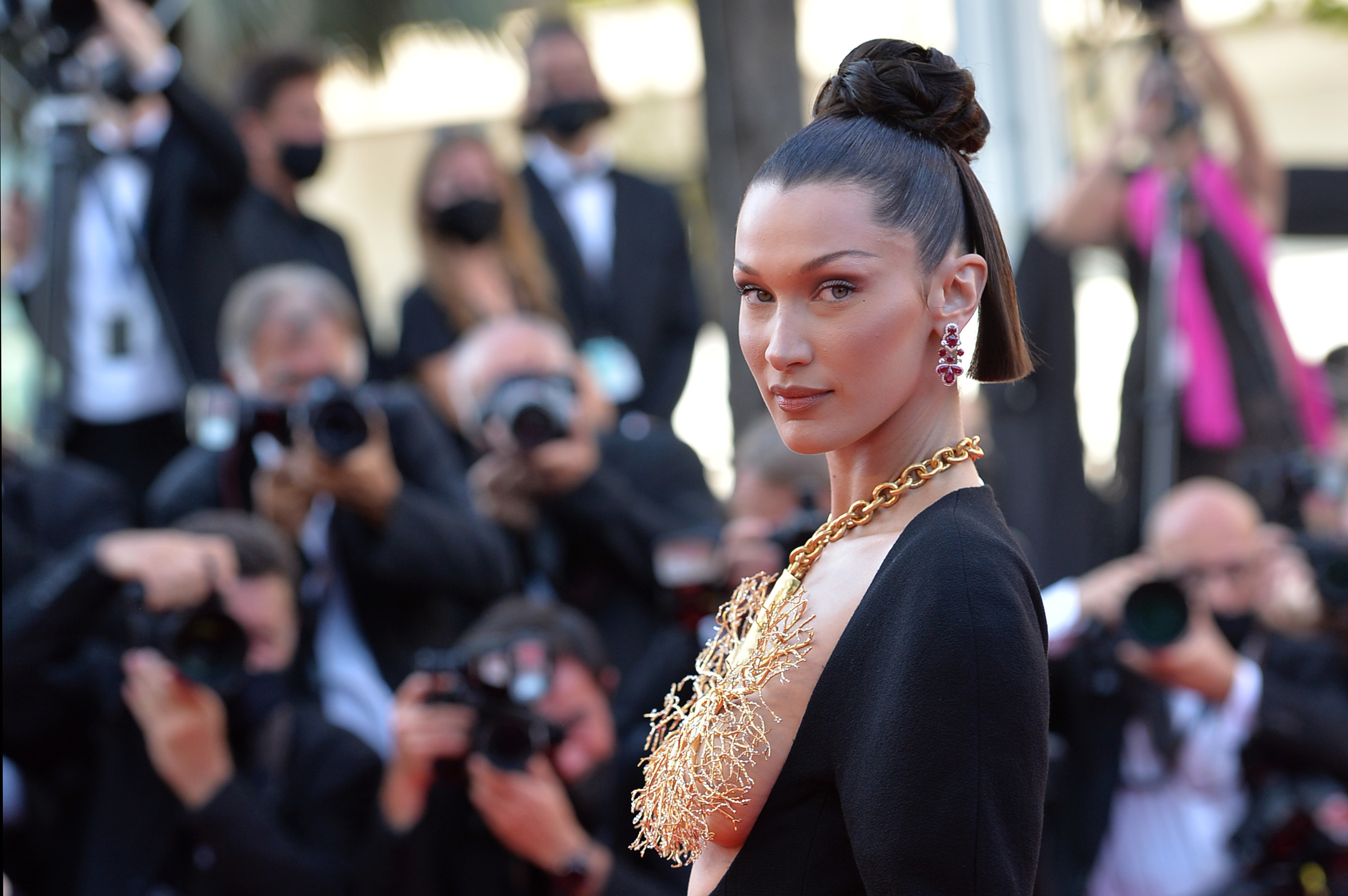 Bella appeared to set the record straight as to her vaccination status today. The model posted a camera roll photo of herself getting an injection, seemingly the COVID-19 vaccine, on her Instagram Story. It was dated August 6.
"For anyone concerned," she captioned it, adding a heart emoji.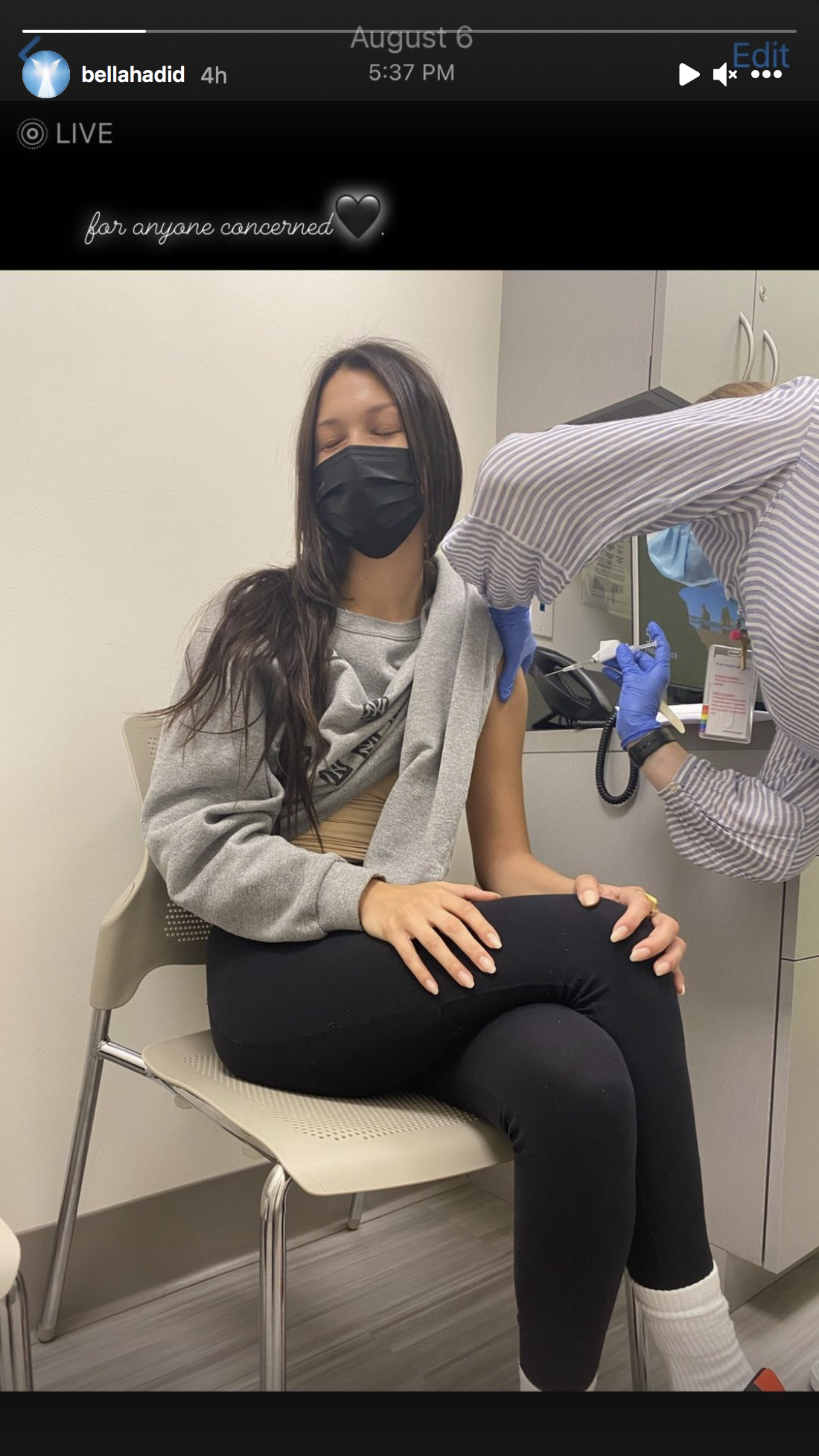 So, for anyone who's been wondering whether Bella is vaccinated or not, hopefully this pic provides some clarity.
As the delta variant continues to circulate, getting vaccinated is the most effective way to protect yourself and others from COVID-19. Head to the CDC's website for information about vaccines, updated face mask recommendations, and best practices for staying safe in crowds or indoor settings.