A few months ago, Bella Hadid shared a series of selfies on Instagram that pictured her crying. She posted them alongside a message about her experience struggling with mental health, which reminded anyone dealing with something similar that "you're not alone."
The supermodel talked more about anxiety in a new interview with WSJ Magazine, where she opened up about how heightened paparazzi attention once prevented her from leaving the house and why she chose to share those selfies on social media.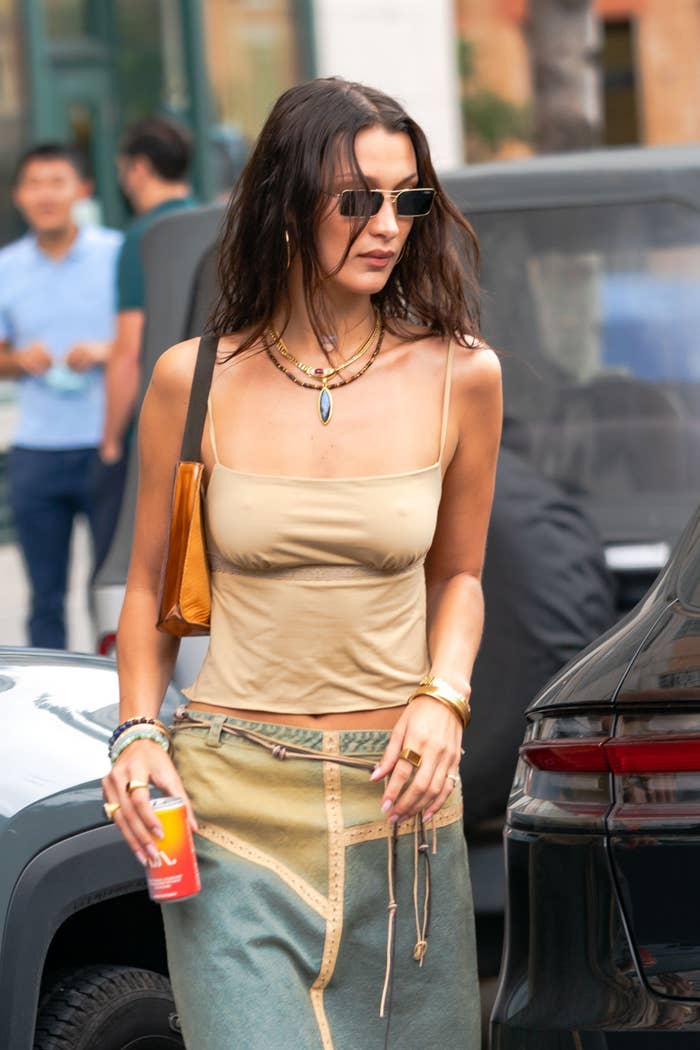 "I haven't had a stylist in a long time, maybe two years now," said Bella. "I was in such a weird place mentally that it was really complicated for me to get out of the house and put an outfit together, especially with the anxiety of [paparazzi] being outside and all that."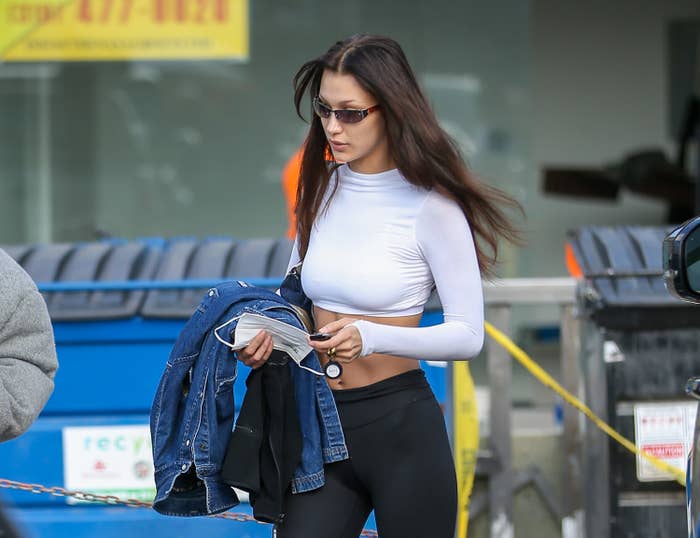 Eventually, she arrived at a valuable realization about personal style as well as self confidence. "In the last year, it was really important for me to learn that even if people talk about my style or if they like it or if they don't, it doesn't matter, because it's my style," Bella continued.
"When I leave the house in the morning, what I think about is: Does this make me happy? Do I feel good in this and do I feel comfortable?"
Regarding the Instagram photos, Bella explained that she originally took pictures of herself crying as a means to convey her emotional state to her doctor and her mom, Yolanda Hadid.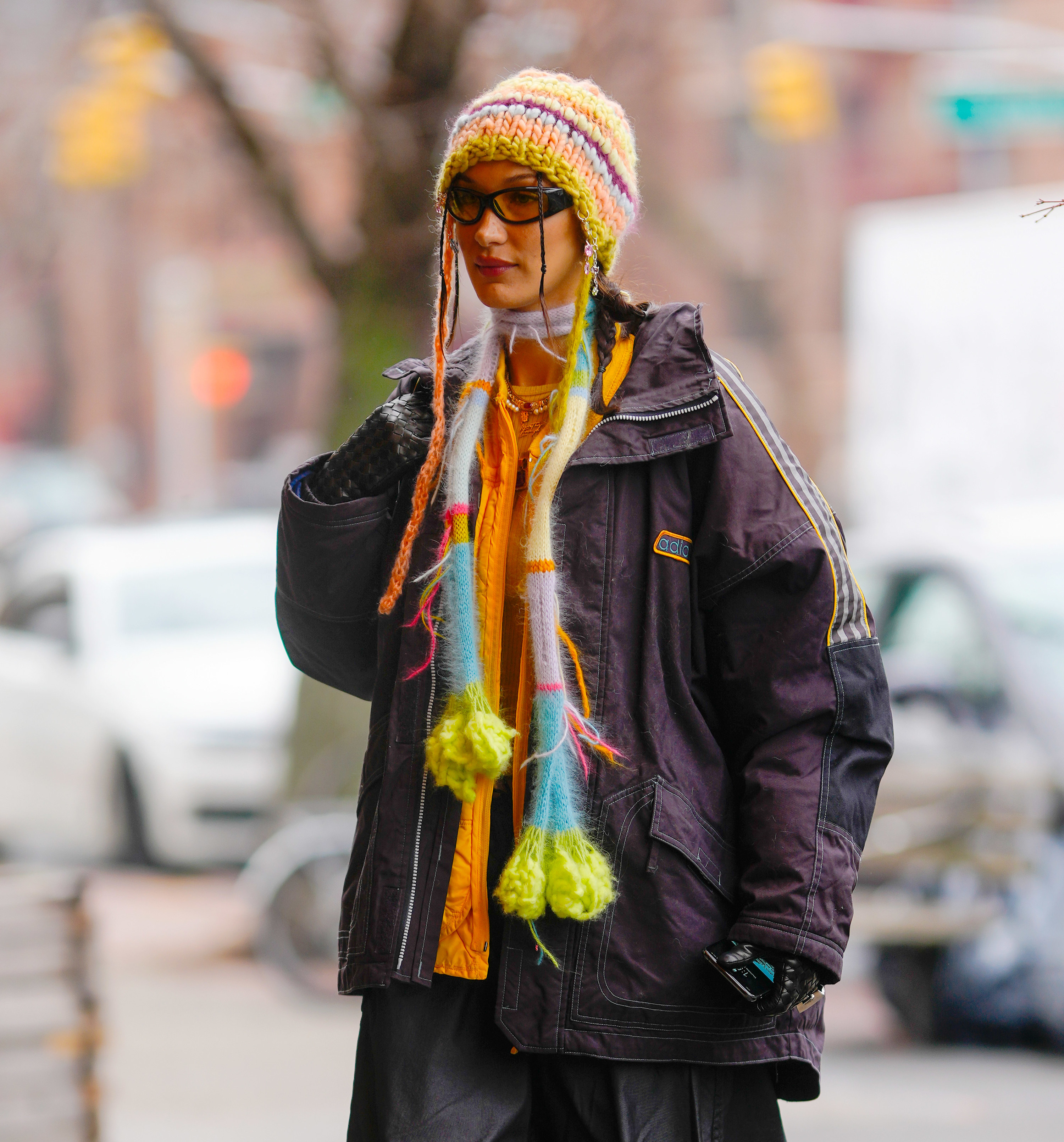 "I would have really depressive episodes and my mom or my doctor would ask how I was and instead of having to respond in text, I would just send them a photo," she said. "It was the easiest thing for me to do at the time because I was never able to explain how I was feeling."
"[When I posted them] it was to make sure that anybody that was feeling that way knew it was OK to feel that way. Even though on Instagram things look so beautiful, at the end of the day, we are all cut from the same cloth," Bella added. "I felt like it was just good for me to be able to speak my truth and at some point I wasn't able to post nice pretty pictures anymore. I was over it."
The National Alliance on Mental Illness helpline is 1-888-950-6264 (NAMI) and provides information and referral services; GoodTherapy.org is an association of mental health professionals from more than 25 countries who support efforts to reduce harm in therapy.