Most of Angelina Jolie's children joined her on another red carpet last night, after appearing alongside their mom at more events than usual this month.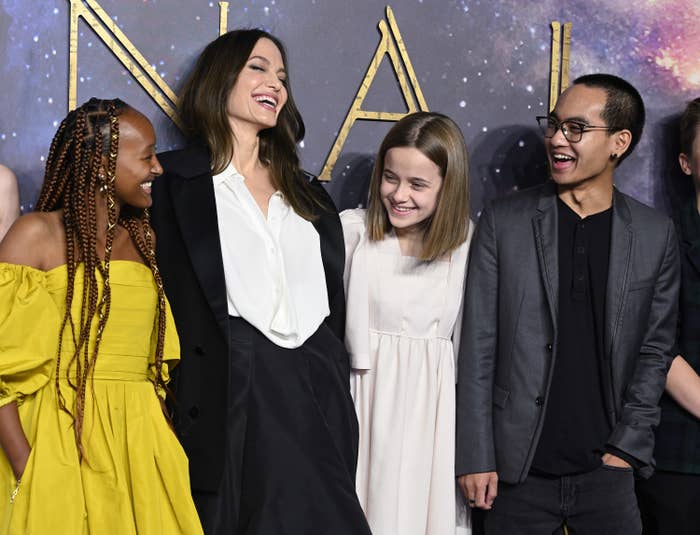 After attending various premieres and screenings across the world to celebrate the release of Eternals, Angelina's upcoming film, their latest family photo-op took place in London yesterday and marked the movie's UK debut.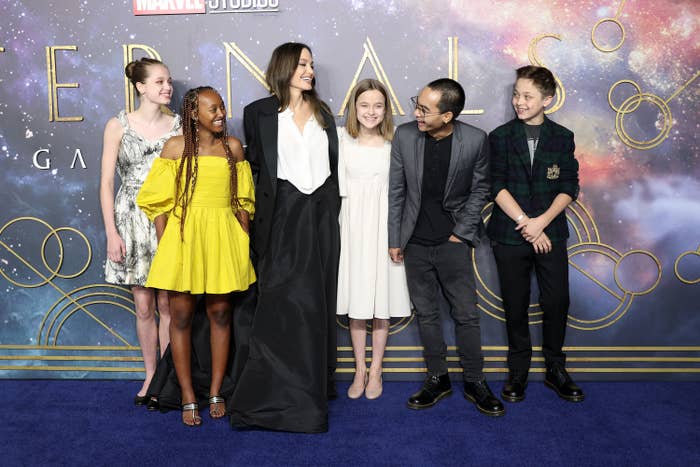 Five of Angelina's six kids — Shiloh Jolie-Pitt, Zahara Jolie-Pitt, Vivienne Jolie-Pitt, Maddox Jolie-Pitt, and Knox Jolie-Pitt — are seen posing with her in the picture above.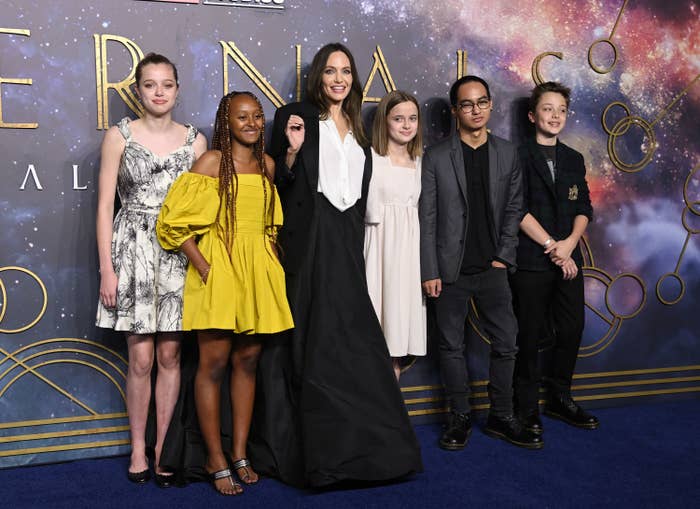 The Jolie-Pitt children have supported Angelina at Hollywood engagements before — the photo below was taken at the premiere of her 2019 movie Maleficent — and tend to captivate us whenever they do. You can see why.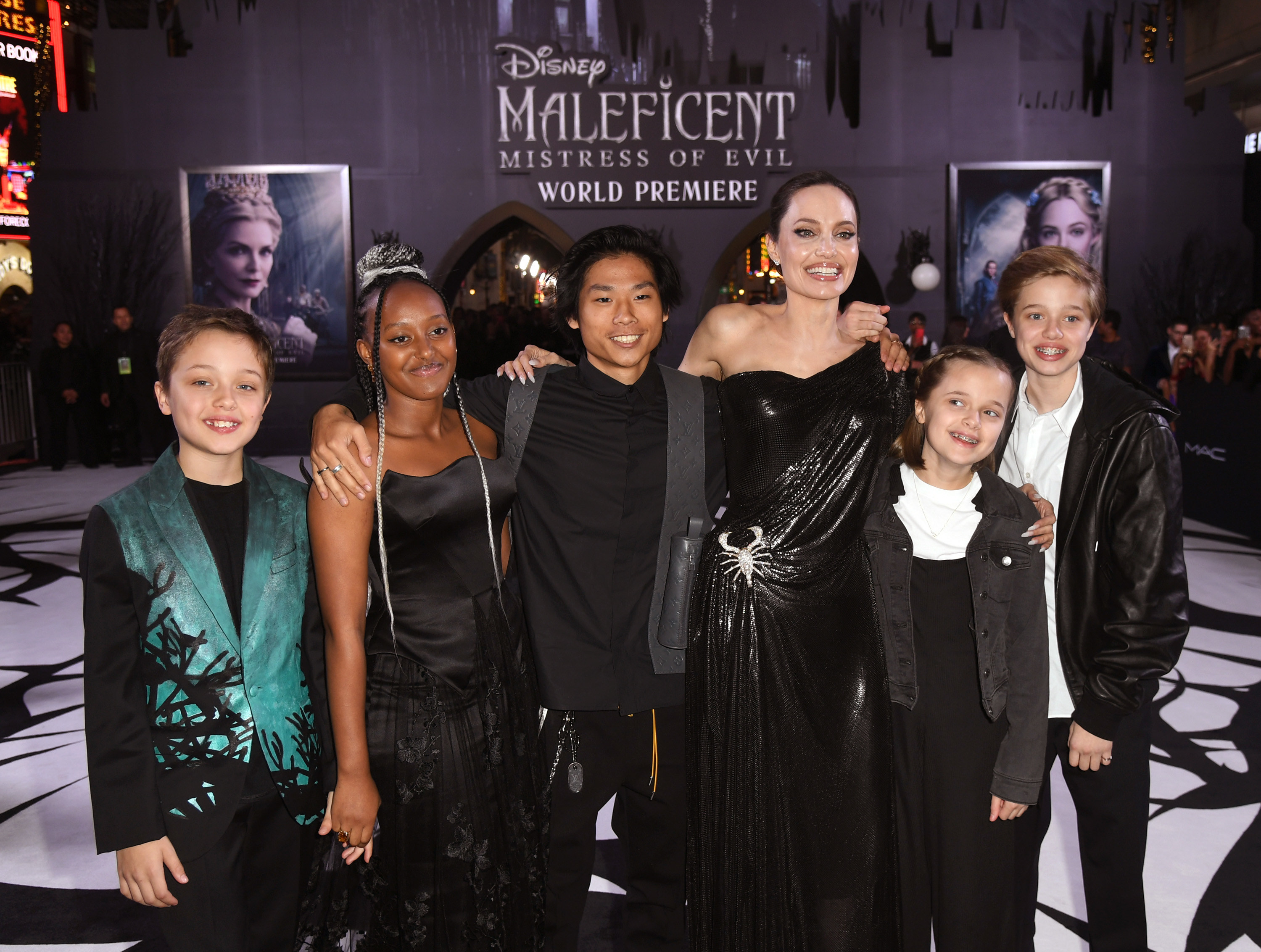 In an interview with Entertainment Tonight at the Eternals premiere in London, Angelina explained how her children learned to navigate high-profile events and the ongoing attention that comes with them.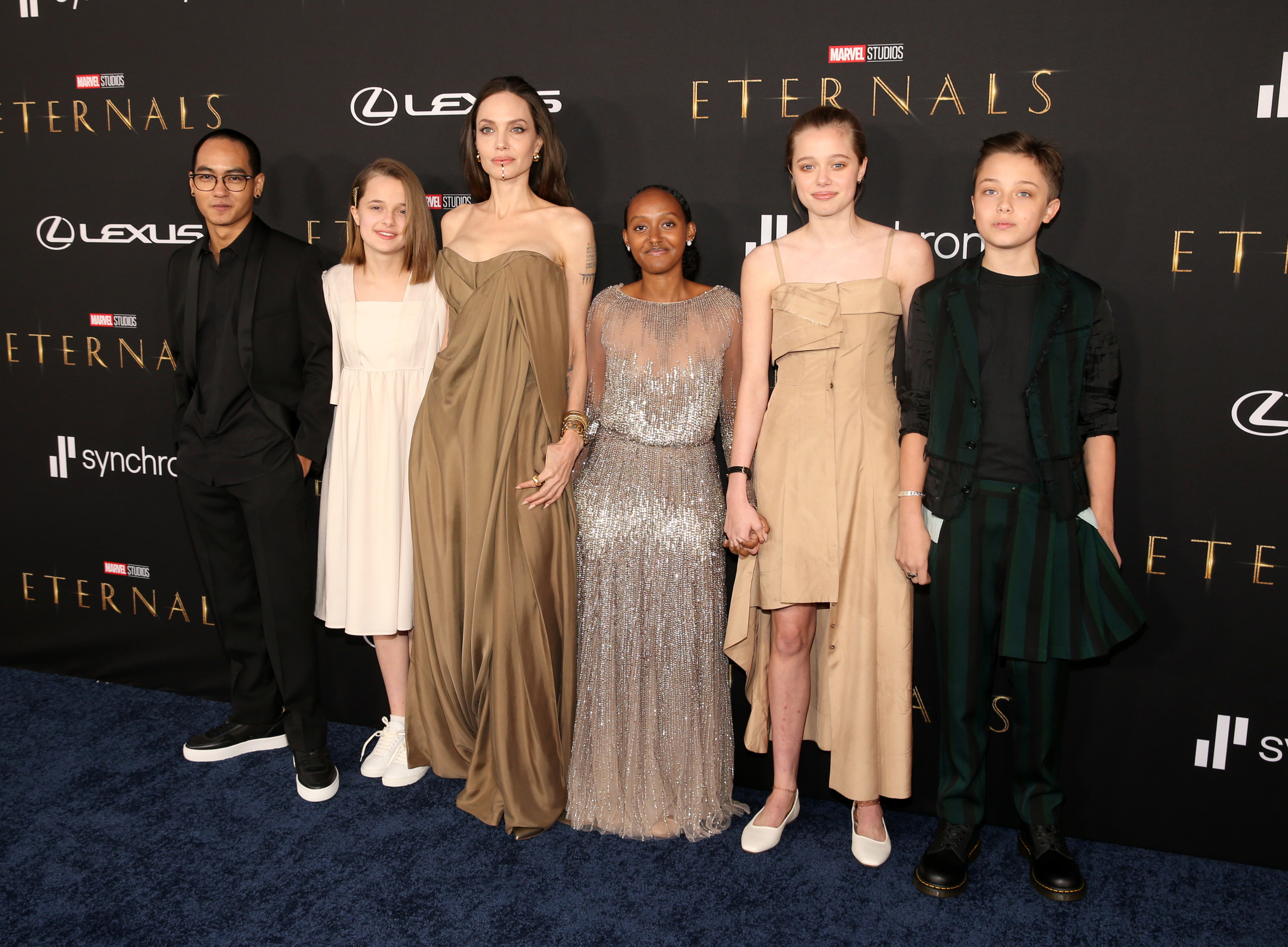 "I think the important thing is they haven't made a choice, they've been public for their whole lives," she said. "And so, [we] try to find a way where they can not be overwhelmed by it, but just be in it in a comfortable way."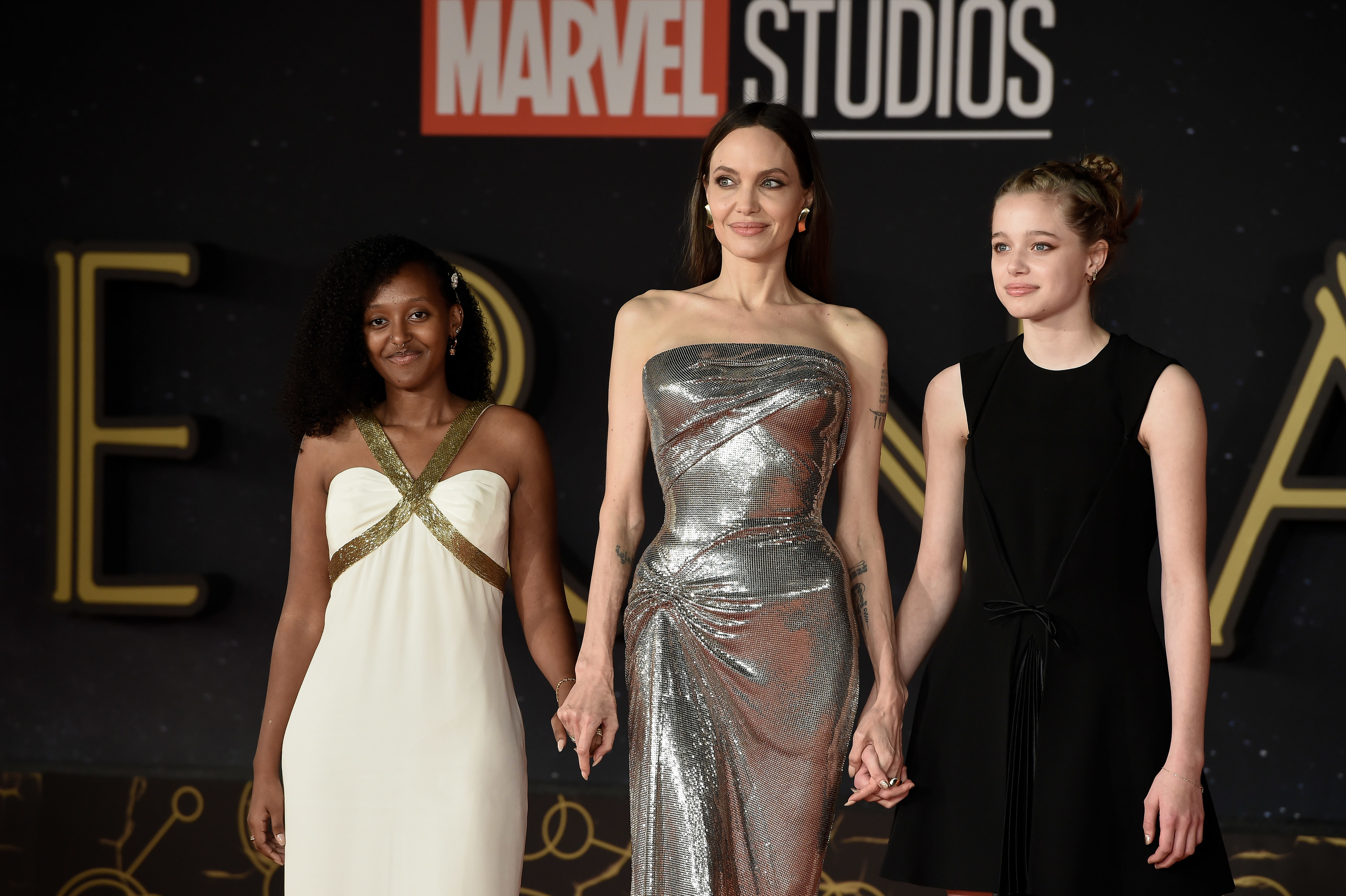 "It's a tiny piece of our life. We are just a family," Angelina continued, adding, "I'm happy that they're able to have some fun with it and not take it too seriously, and start to explore themselves, even with their fashion."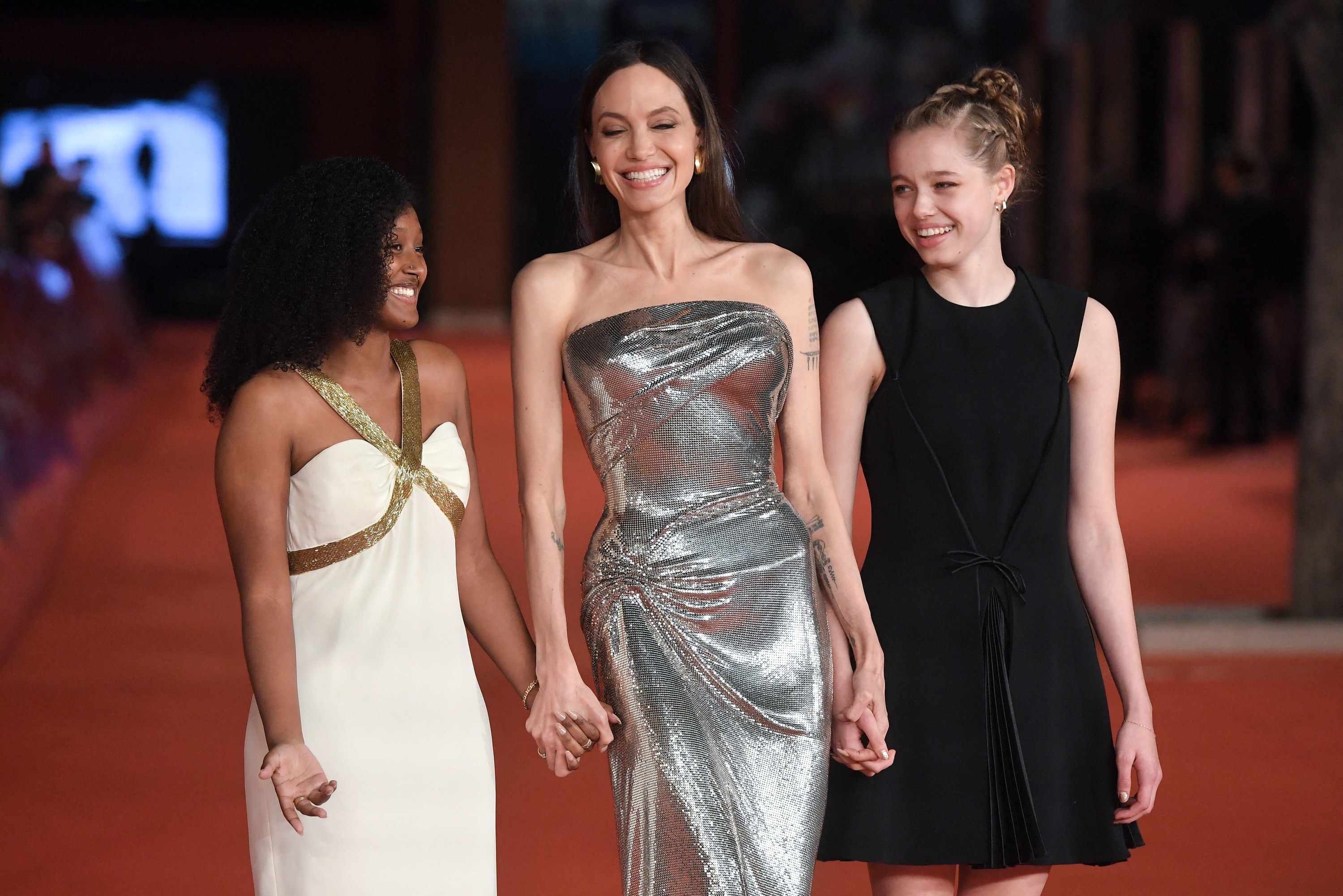 Angelina also acknowledged her children's frequent appearances at events promoting Eternals.
"When I was standing with the cast, I look around at this family in the film, and of course I think, 'Oh, Z could be Makkari for Halloween, Mad can be Gilgamesh', and that's not for many families represented have I been able to feel that, because we are a mixed family," she said. "So it's wonderful."