Adele Said Developing A Workout Routine Reduced Her Chronic Pain And Allows Her To "Run Around" With Her Son More Often
She's struggled with the long-term impacts of slipped discs and a C-section for years.
As we anxiously await the arrival of Adele's next record, the singer is continuing to share personal anecdotes and life updates with us in various interviews. It's been more than five years since her last album's release, so there's quite a bit of ground to cover ahead of 30.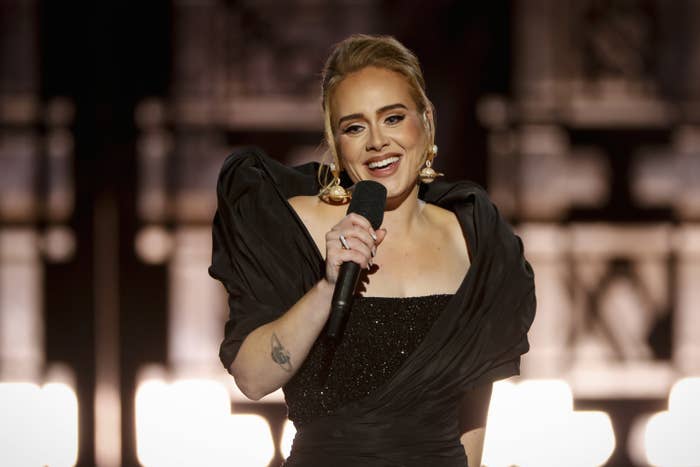 Lately, Adele is talking a lot about big changes, some of which — like her divorce from Simon Konecki — inspired the Grammy winner's new music.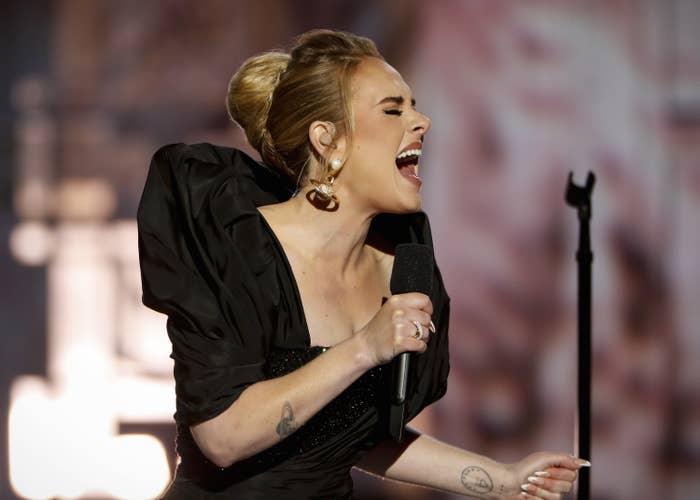 She's also been speaking about her experiences with emotional and physical transformations over the past half-decade, how both are related, and how those journeys have benefited her health and healing.
After addressing the public conversations surrounding her weight loss in October and again earlier this month, Adele explained that building physical strength through regular workouts not only improved her mental wellbeing, it actually relieved some of her chronic pain too.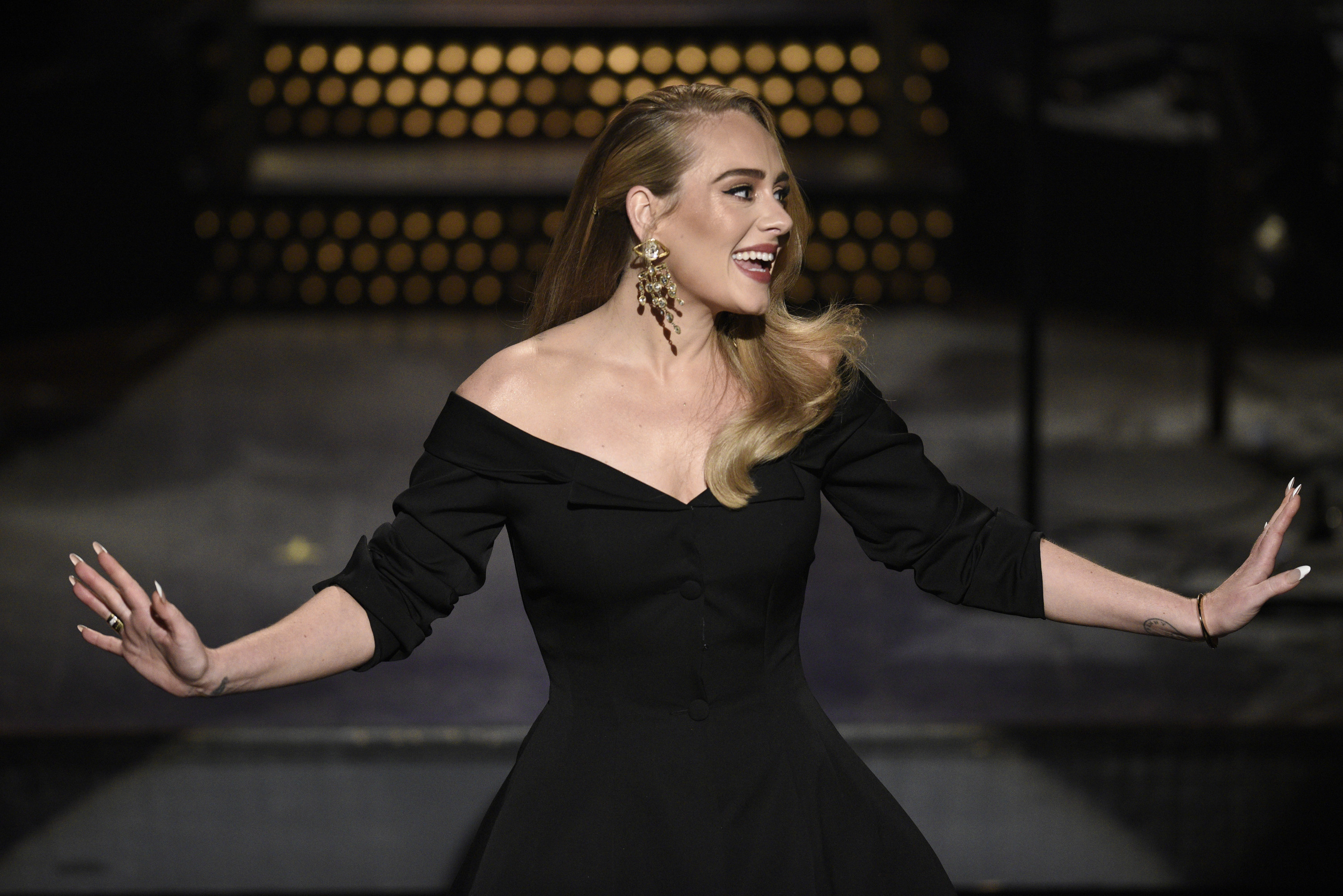 "I'm definitely really happy now," she said during a recent interview with The Face magazine. "But it's not because of my weight, it's because of the dedication I gave to my brain with therapy and stuff like that, and a lot of crying. Maybe that's a saying I made up: I used to cry but now I sweat. It really did save me."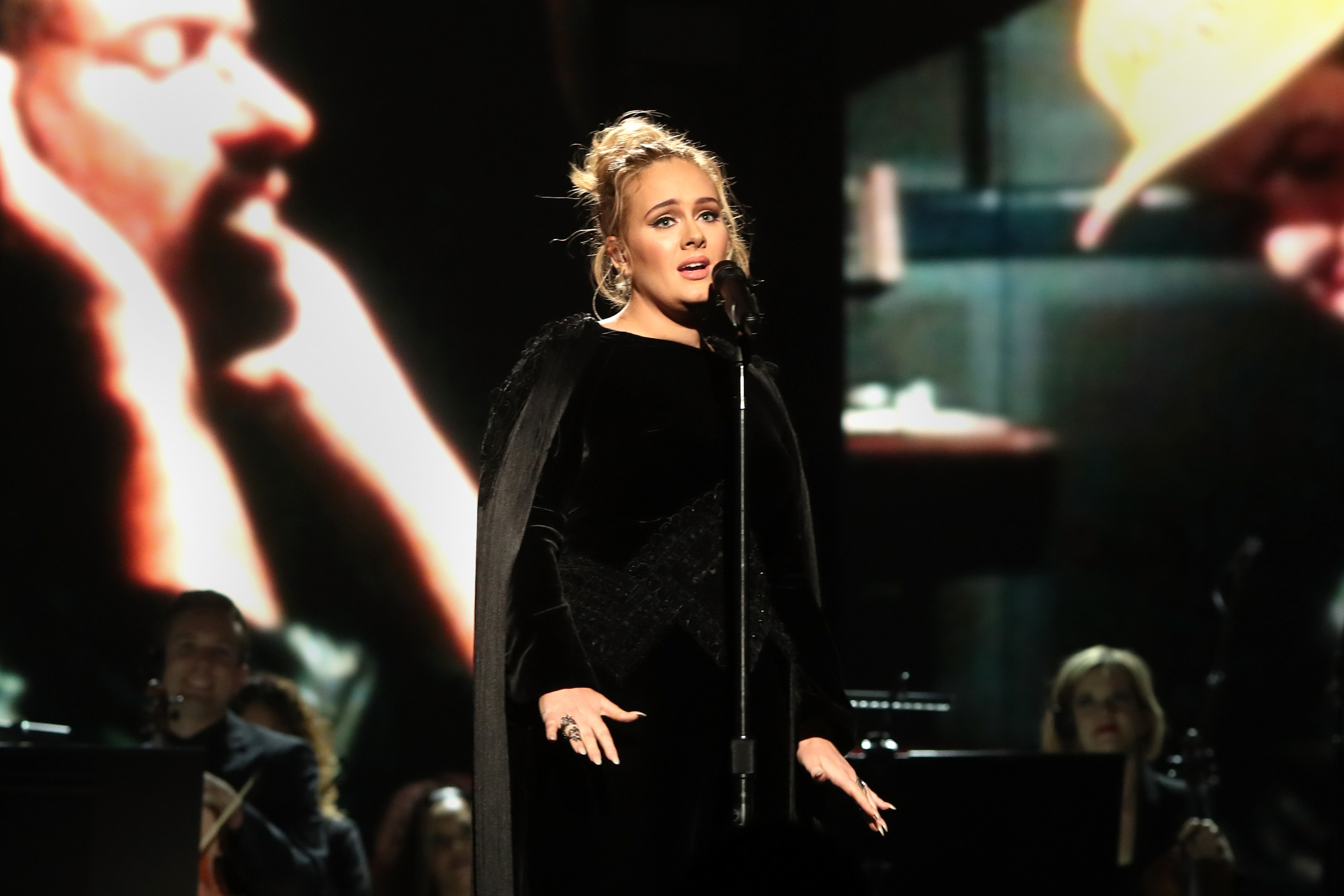 Exercising additionally helped combat the long-term effects of two herniated discs and a C-section she had when her son Angelo Adkins was born. "I'm more agile because I can now move more, because of my back. I got my core strong," Adele noted.
"I slipped my first disc when I was 15 from sneezing. I was in bed and I sneezed and my fifth one flew out. In January, I slipped my sixth one, my L6. And then where I had a C‑section, my core was useless," she continued, adding, "I've been in pain with my back for, like, half of my life, really."
"It flares up, normally due to stress or from a stupid bit of posture," said the artist. "But where I got my tummy strong, down at the bottom, which I never had before, my back don't play up as much. It means I can do more, I can run around with my kid a little bit more."
Mental health, happiness, and easier time spent on family activities — we love this for her. Check out Adele's full Q&A with The Face here.