Adele is currently dating Rich Paul, a prominent sports agent whose management group mainly represents NBA players. As such, they sometimes watch pro basketball together.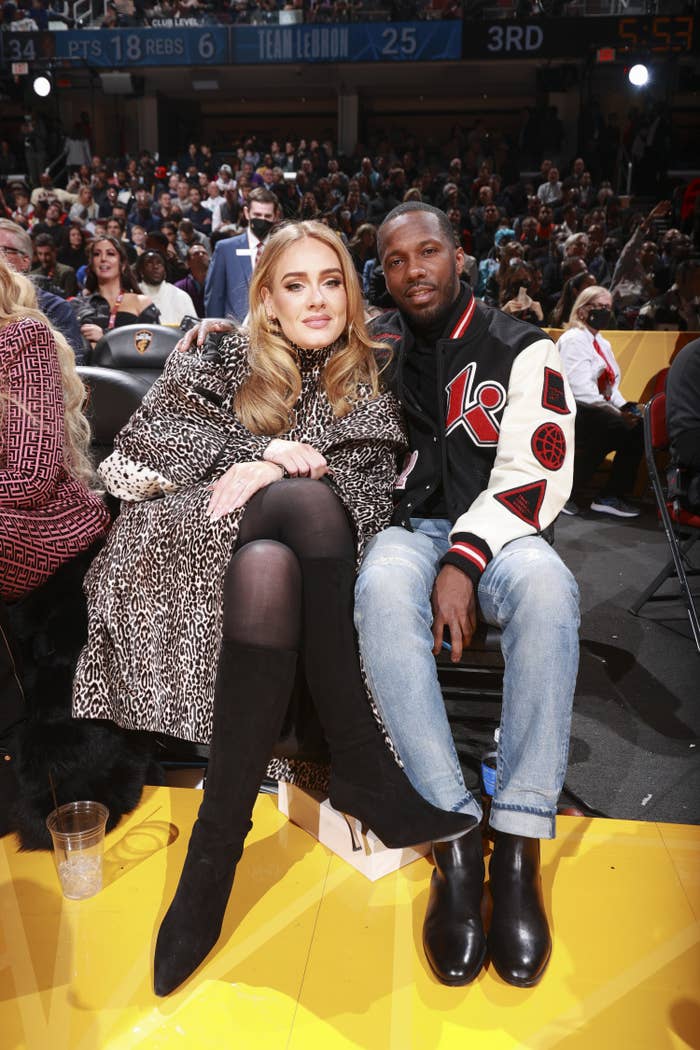 We've seen the couple sitting courtside before. In fact, Adele and Rich initially sparked romance rumors after photos — like the one below — surfaced of them at last summer's NBA Finals, since they appeared to enjoy each other's company quite a bit.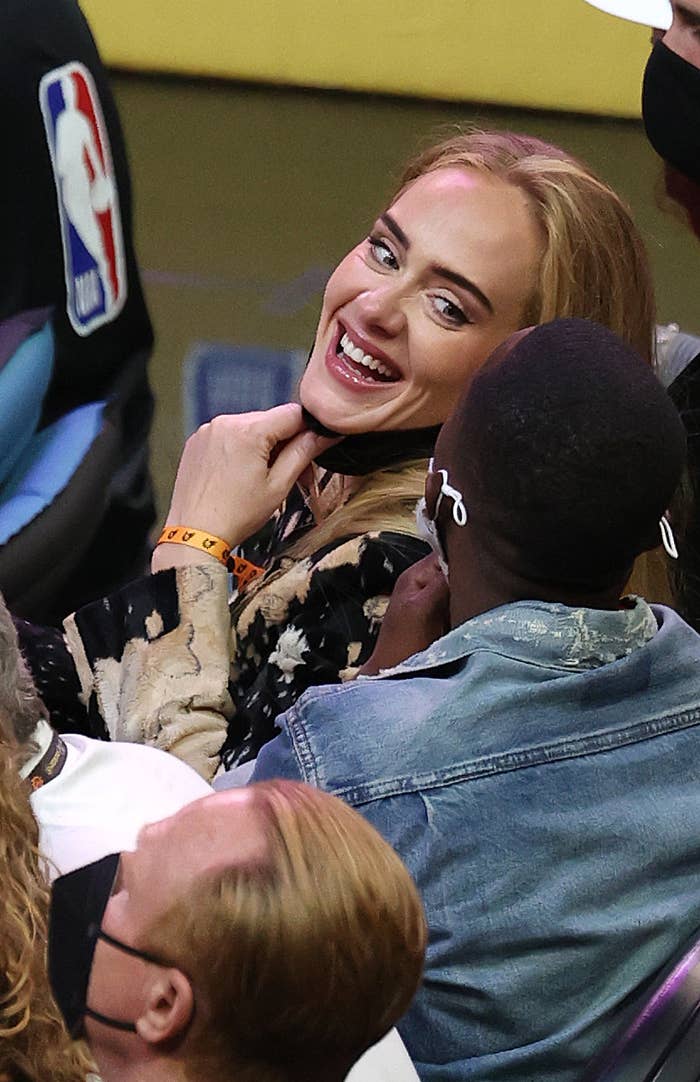 Well, more than half a year later — and on the heels of affectionate interview comments, squashed breakup rumors, and recent engagement speculation — Adele and Rich were spotted front-row at another big game over the weekend.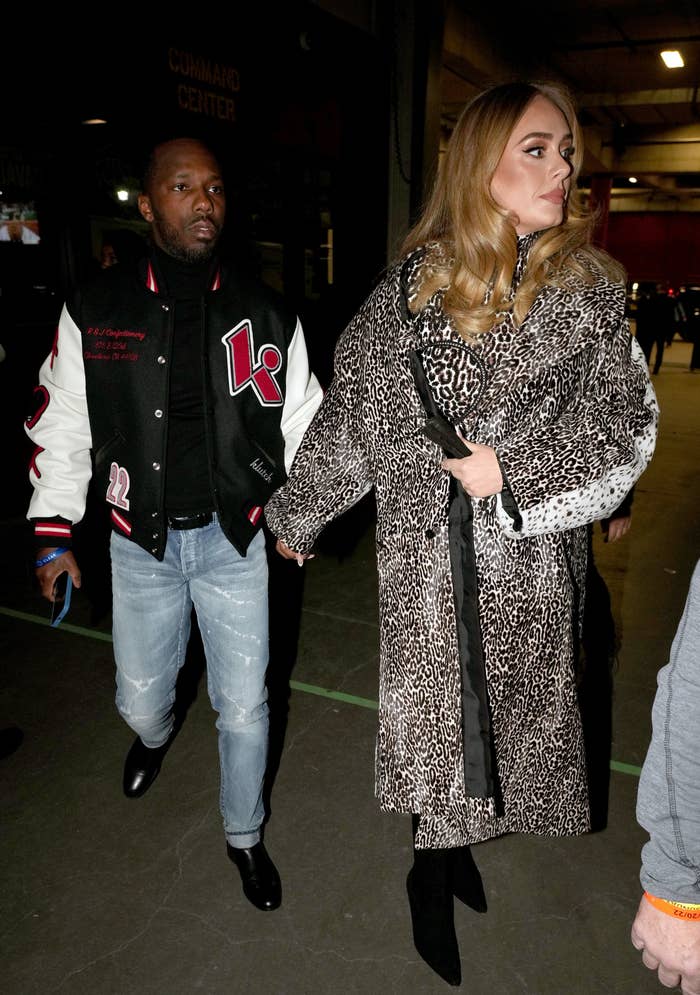 The multi-Grammy winner was totally radiant in a floor-length patterned coat at Sunday's NBA All-Star game in Cleveland. She and Rich apparently attended to support LeBron James, who's one of his clients.
While keeping tabs on the score, Adele and Rich were photographed smiling, cuddling, and holding hands.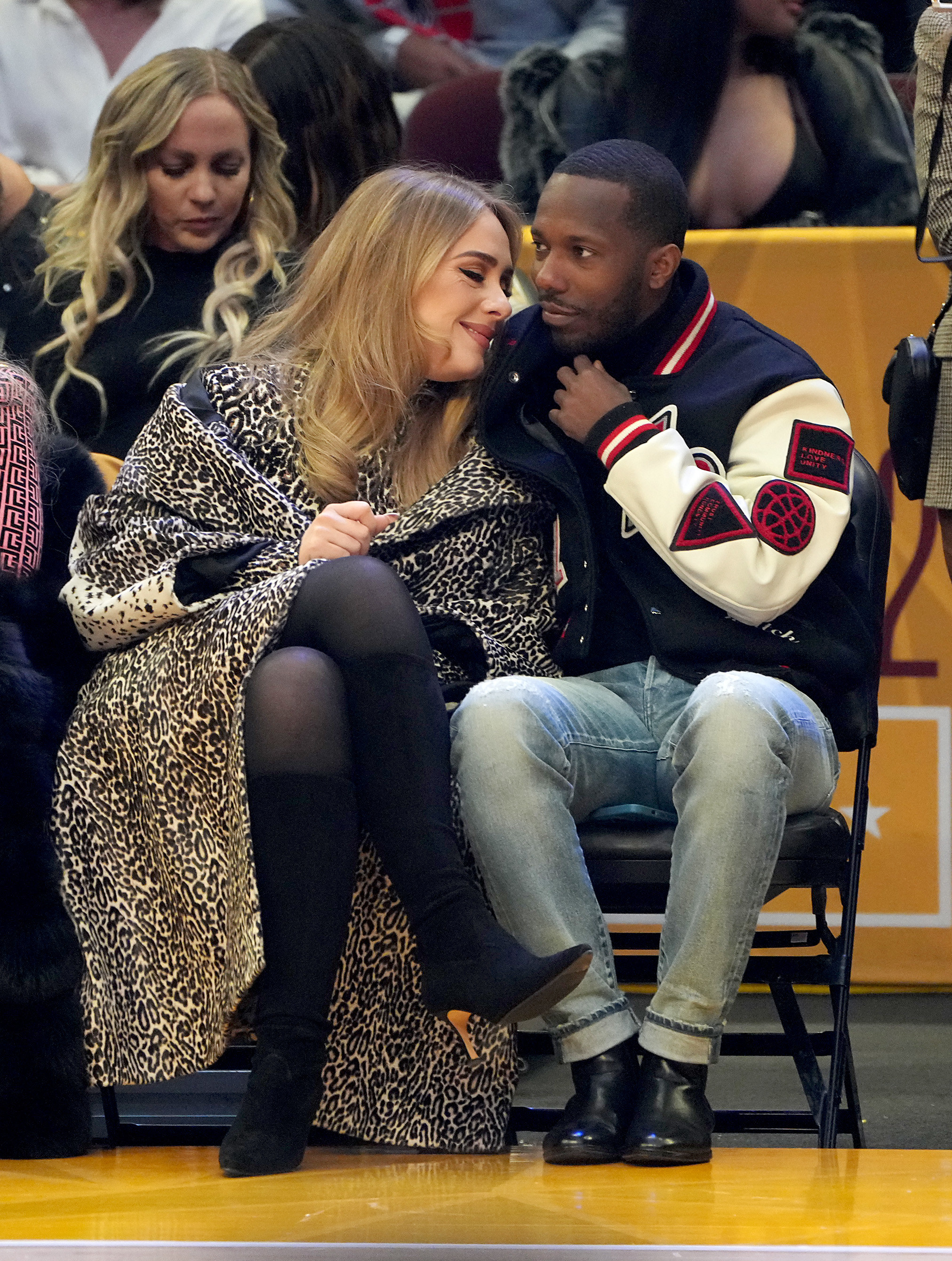 Anyway, nothing more to report on the subject of that diamond ring, but here's a final Adele-Rich PDA pic before you go.