Spicy Tomato Coconut Chicken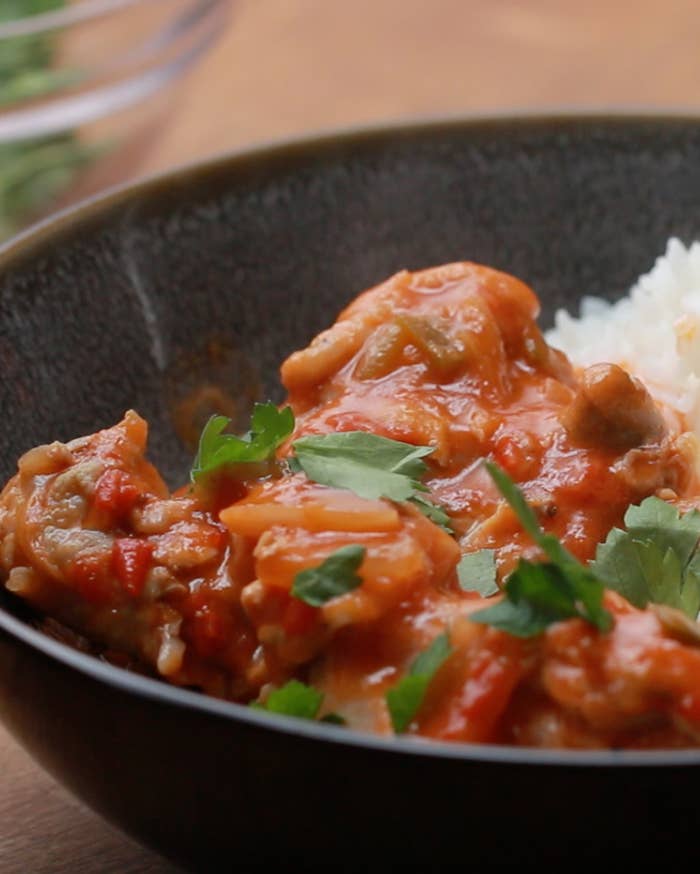 INGREDIENTS
3 lb chicken, quartered
Salt and pepper
2 Tbsp. of olive oil
3 cloves of garlic, minced
1 Tbsp. of ginger
3 jalapeños, deseeded and diced
1 onion, chopped
1 1/4 cup of tomato puree
1 cup of unsweetened coconut milk
1 cup of chicken stock
Chopped cilantro or parsley for garnish
PREPARATION
Salt and pepper chicken. In a large pot, brown chicken in olive oil. Remove chicken and set aside.
In the same pot, add garlic, ginger, jalapeños and onions. Cook until translucent. Pour in the tomato puree, unsweetened coconut milk and chicken broth. Add the chicken back to the pot. Bring to a simmer. Cover and cook for 45 - 60 minutes.
Serve with rice. Garnish with cilantro or parsley. Enjoy!
Want BuzzFeed Tasty right in your inbox? Sign up for our newsletter!