Pulled Porchetta Sandwiches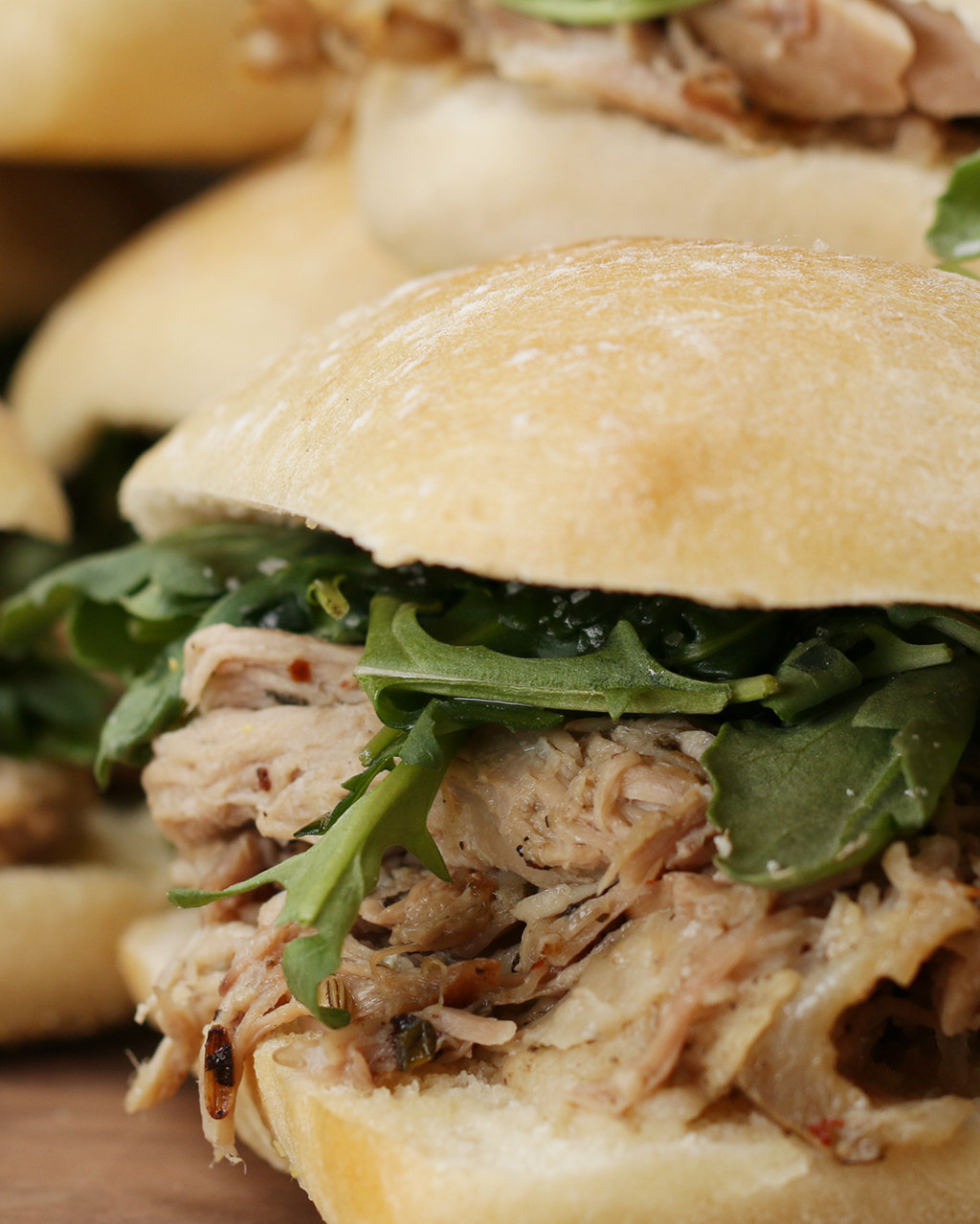 INGREDIENTS
1 bone-in pork shoulder, 5-6 pounds
2 tablespoons fennel seeds
8 cloves of garlic
4 sprigs rosemary
2 sprigs sage
1 teaspoon crushed red pepper flakes
1/2 cup of olive oil
1 tablespoon coarse salt
1 teaspoon black pepper
2 bay leaves
Crusty rolls for serving, like ciabatta
PREPARATION
1. Combine fennel, garlic, rosemary, sage, crushed red pepper, olive oil, salt and pepper in a food processor and blend until a paste forms. (Or, roughly chop the herbs and stir together with the other ingredients in a small bowl).
2. Rub the paste all over the pork shoulder. Marinade for at least 2 hours in the refrigerator, preferably overnight for maximum flavor.
3. Remove pork from refrigerator 30 minutes prior to cooking so it can come to room temperature.
4. Heat a drizzle of vegetable oil in a large pan over high heat. Brown the pork on all sides.
5. Put the pork shoulder in the slow cooker and cook for 4 1/2 hours on high.
6. Remove pork from slow cooker, allow the pork to rest and cool down slightly before shredding. Discard the bone.
7. Season the meat with salt and a drizzle of olive oil. Serve on crusty rolls with drippings from the slow cooker.
8. Enjoy!