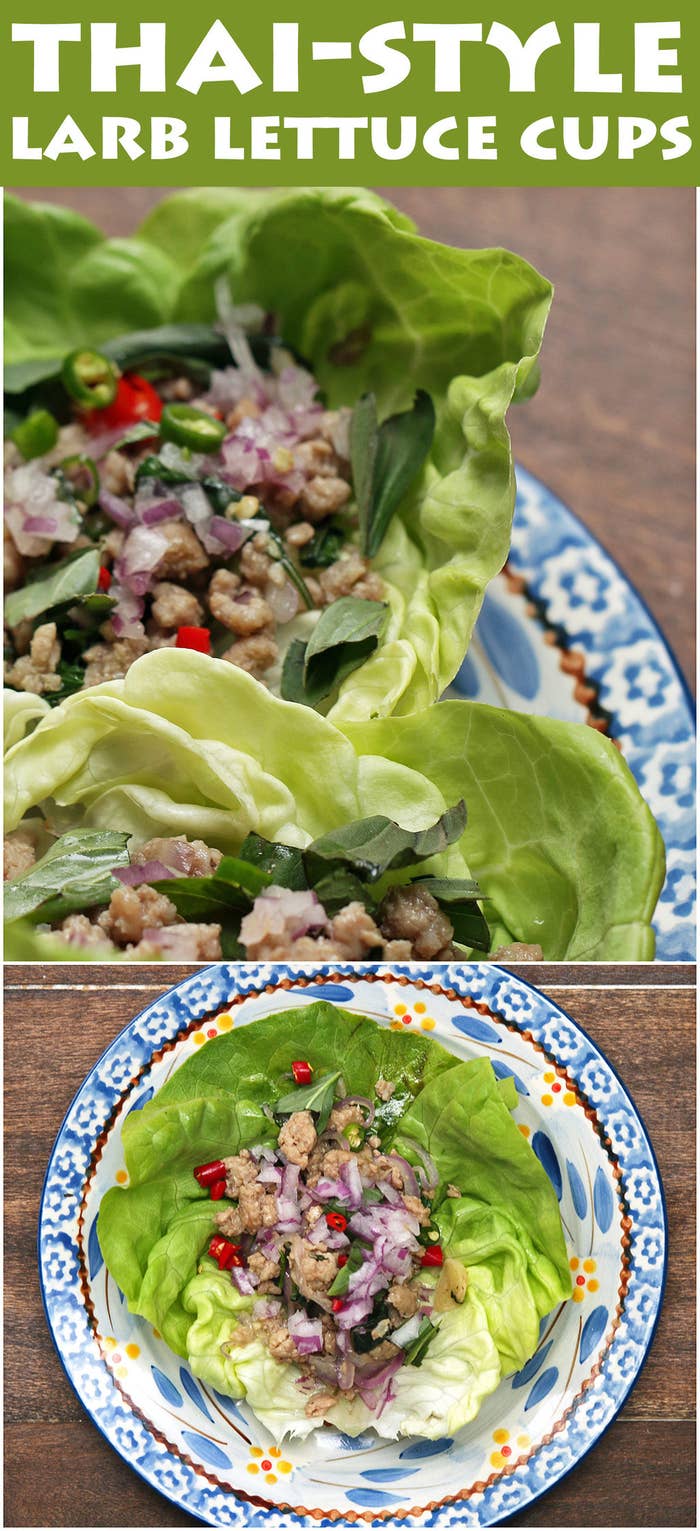 INGREDIENTS
For the sauce:
1 1/2 Tbsp. of sugar
2 Tbsp. of lime juice
3 Thai chilies
2 Tbsp. of fish sauce
1 Tbsp. of water
For the rest of the cups:
1 Tbsp. of oil
4 cloves of garlic, thinly sliced
3/4 lb of ground pork
1 tsp of sugar
1 tsp of fish sauce
1/2 tsp of soy sauce
2 Thai chilies
Salt and pepper to taste
1/4 cup of mint, torn
1/4 cup fo Thai basil, torn
1/4 cup of cilantro, torn
1/4 red onions, thinly sliced
Butterhead lettuce, separated
PREPARATION
Combine sauce ingredients in a small bowl, set aside for later.
Heat oil in a sauce pan. Add the sliced garlic and fry until fragrant. Add the ground pork. Use your spatula to break up any clumps. Add the sugar, fish sauce, soy sauce, Thai chilies, salt and pepper. Cook until the pork is done. Add the mint, Thai basil, cilantro and red onions. Toss to incorporate and remove from heat.
Put everything together, take a butterhead lettuce leaf, add a couple spoonfuls of the Thai-style pork and drizzle on the sauce. Feel free to add more basil, red onions, Thai chilies, cilantro or mint as garnish. Enjoy!
Want BuzzFeed Tasty right in your inbox? Sign up for our newsletter!