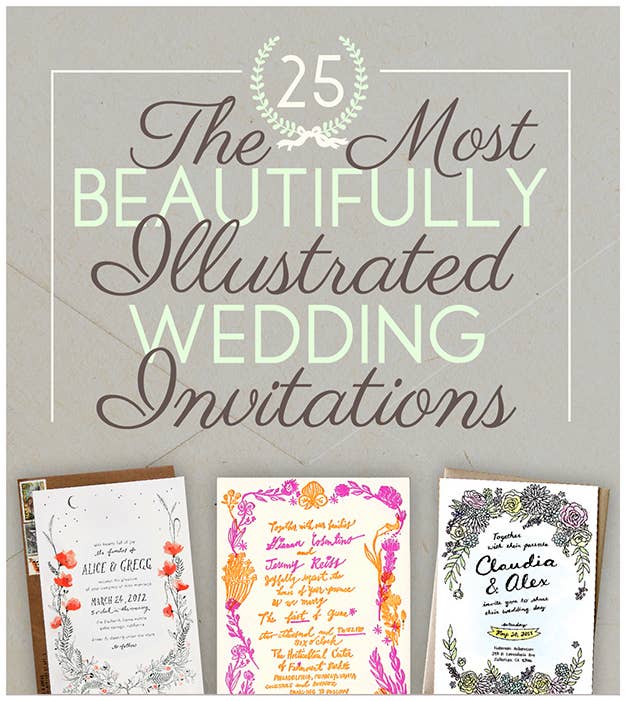 1.
This charming invite is made up of handwritten font and a personalized portrait.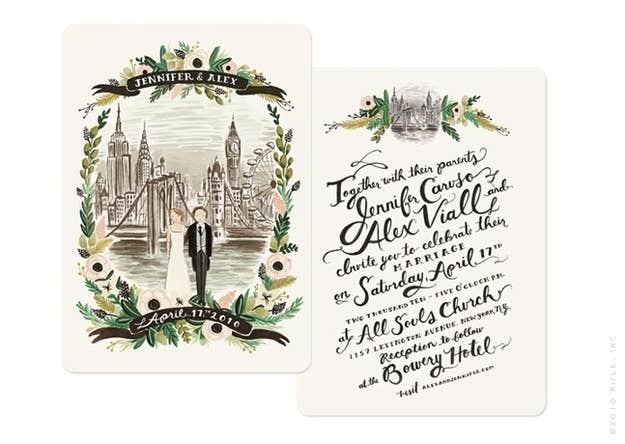 2.
This floral design is so simple and dainty.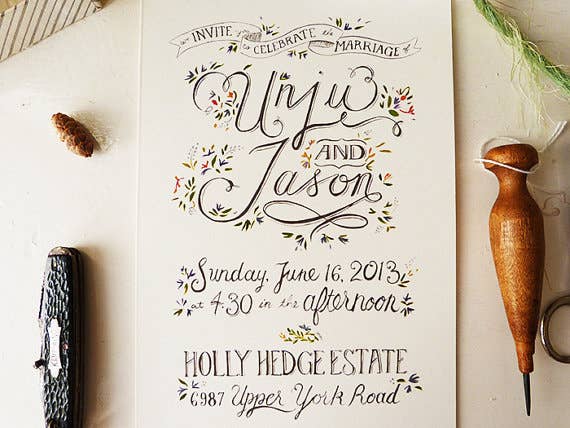 3.
These flowers are subtle enough that they don't distract from the couple's names, but just add to the overall design.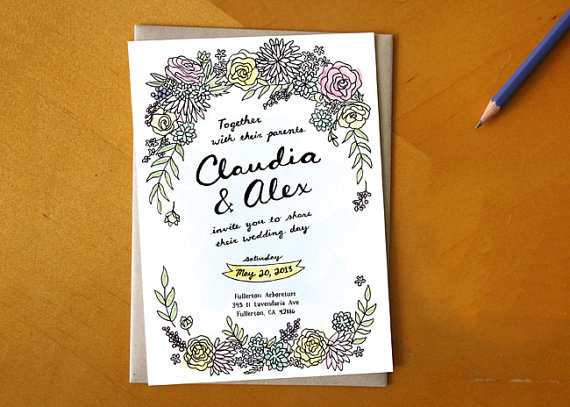 4.
The bright colors on this invite complement the glitter accents perfectly.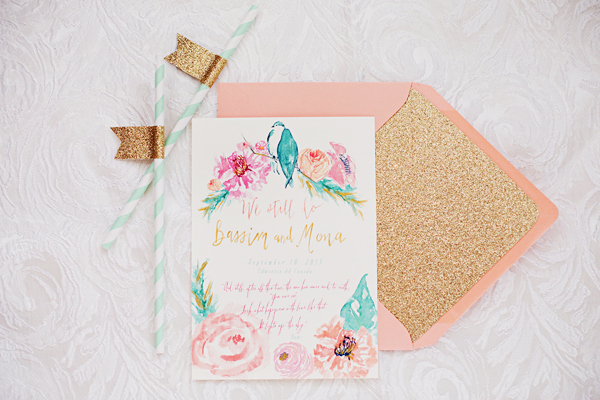 5.
This cat will make every single recipient smile.
6.
There's nothing like a bold color to grab people's attention.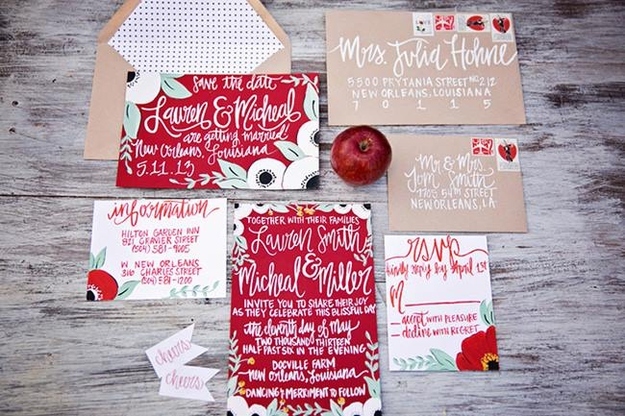 7.
In this case, more is more. The vines + the drawing + the font = a memorable invitation.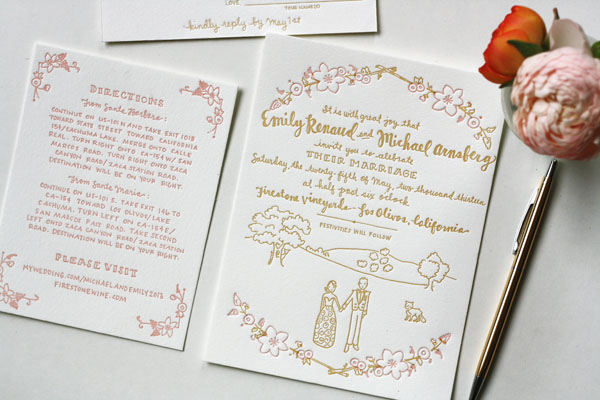 8.
This unconventional map invite is so clever for a nature or camping-themed wedding.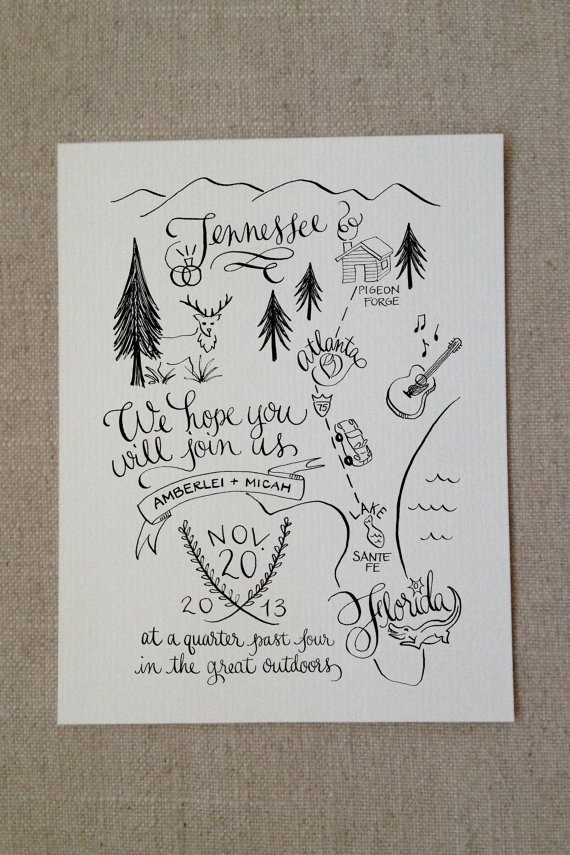 9.
This charming illustration was made using only one ink and a linoleum block.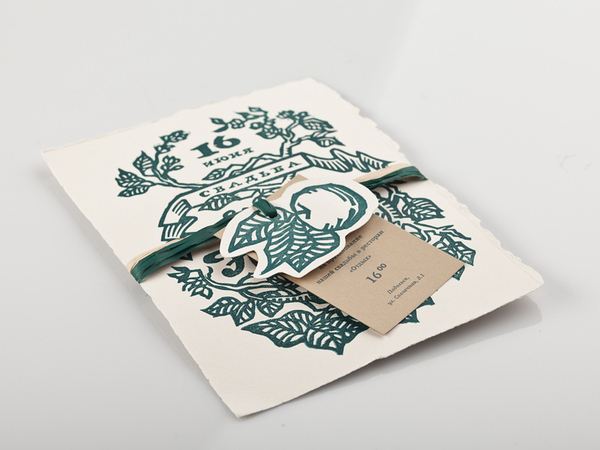 11.
If you've got a lot of information about your wedding, don't feel pressure to put it all on the front.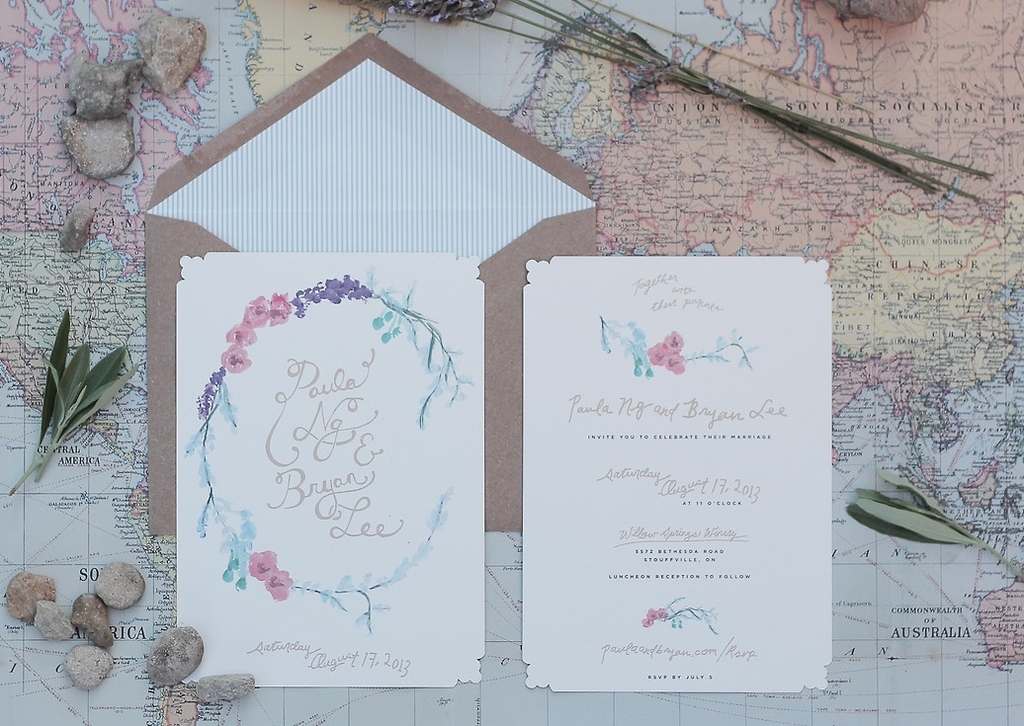 12.
Dark backgrounds make every color pop.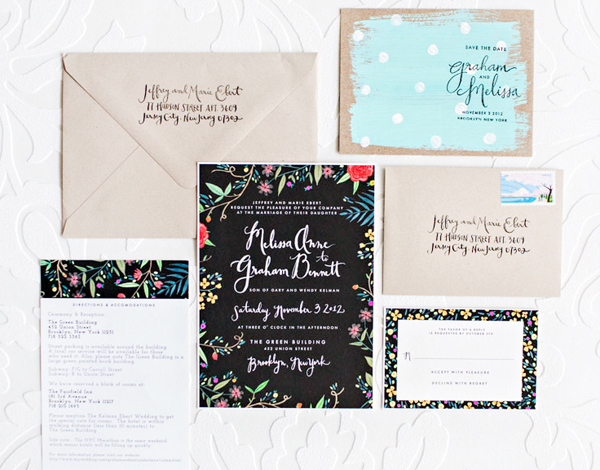 13.
Sometimes it's best to emphasize the artwork.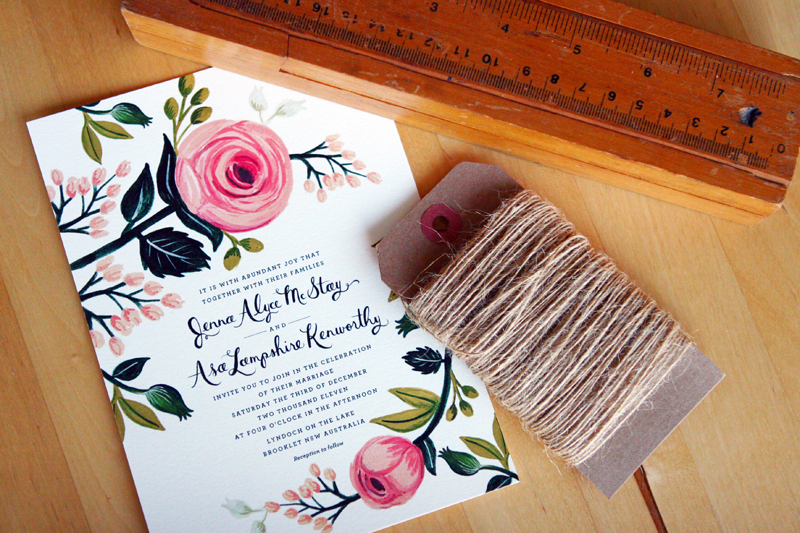 14.
Not every illustrated invite must contain flowers!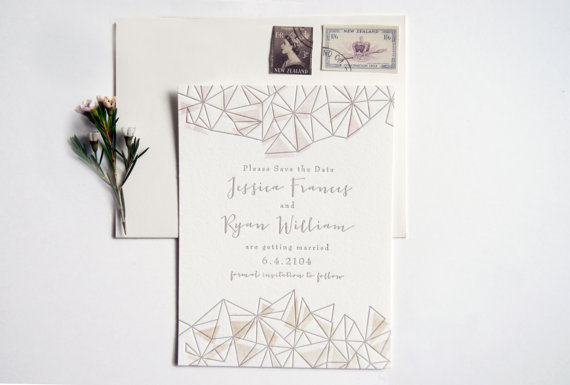 15.
Great calligraphy is the key to a simple yet elegant invitation.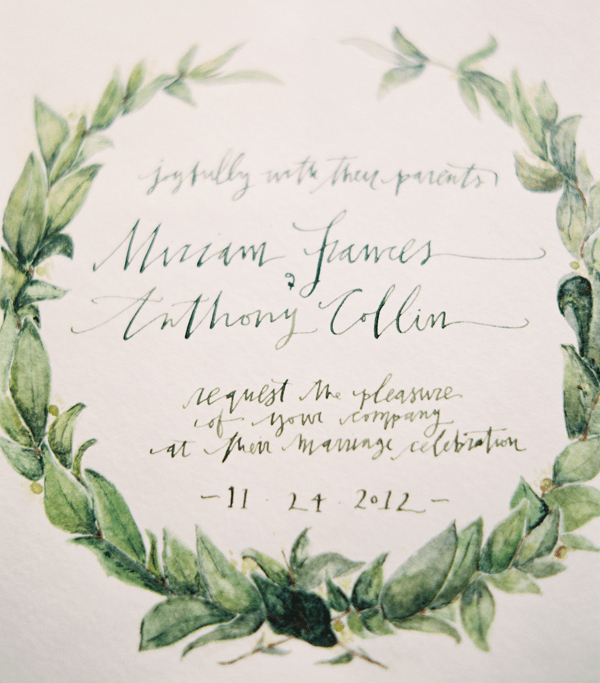 16.
Sometimes using less color can be just as striking.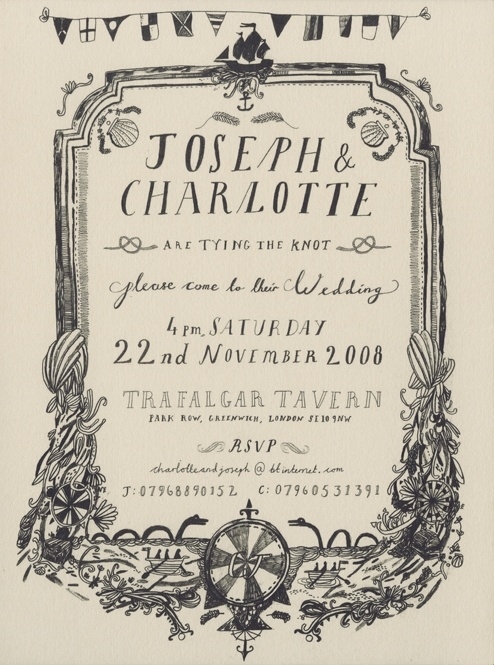 17.
Here's an invite that breaks all the rules.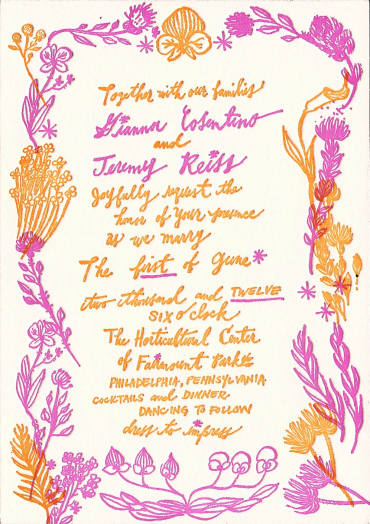 18.
Don't be afraid to try crazy colors or unique sizes.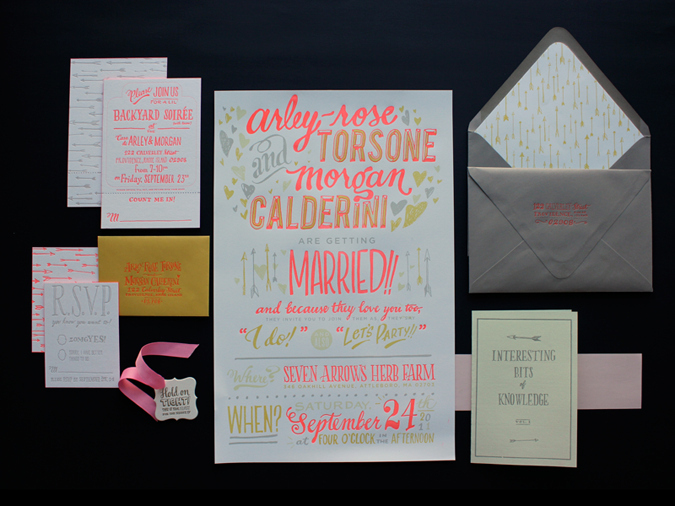 19.
An easy way to keep your aesthetic consistent is by keeping one element the same within all the pieces.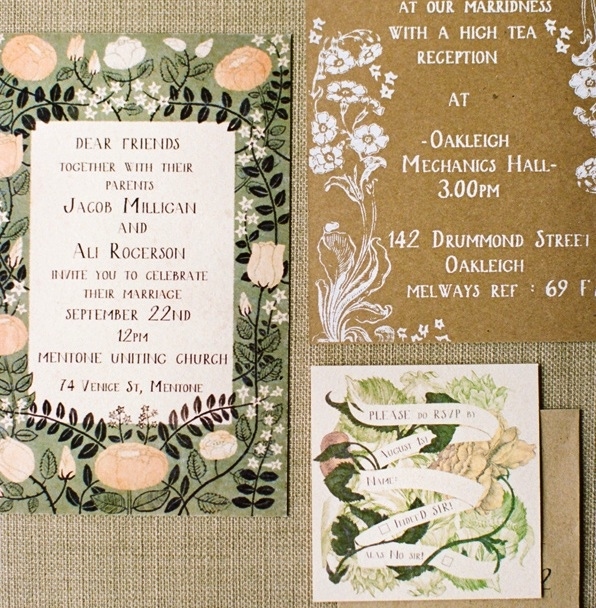 20.
Since the back of this invite* is so colorful and complex, it's nice to keep it more simple on the front.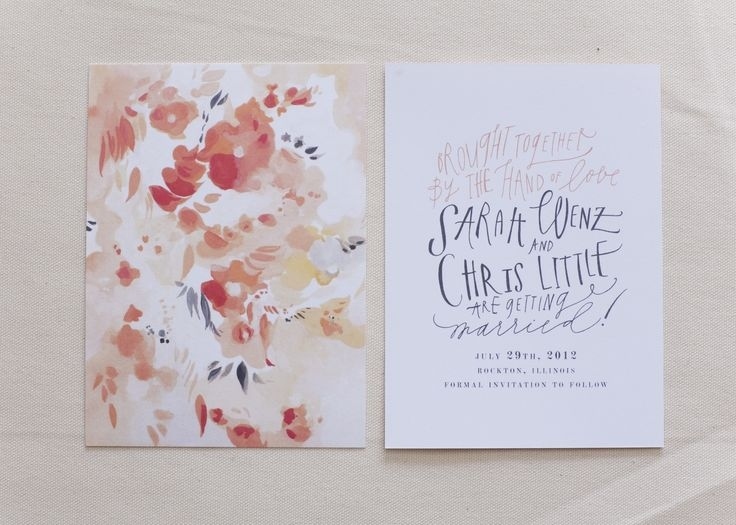 21.
This invite utilizes space brilliantly.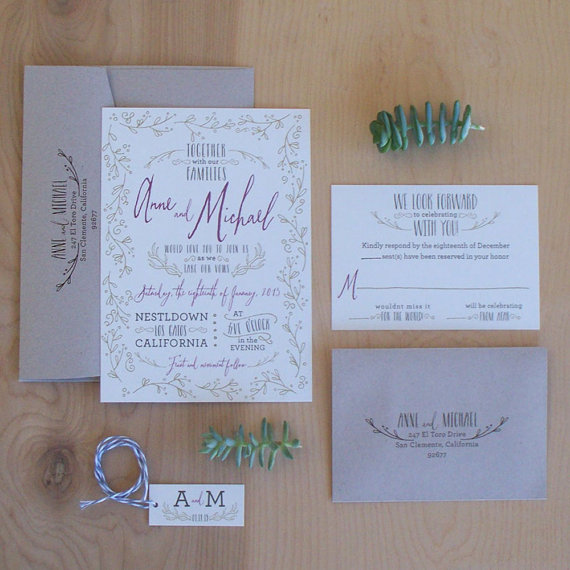 22.
The detail put into this vine illustration makes it look like an actual piece of art.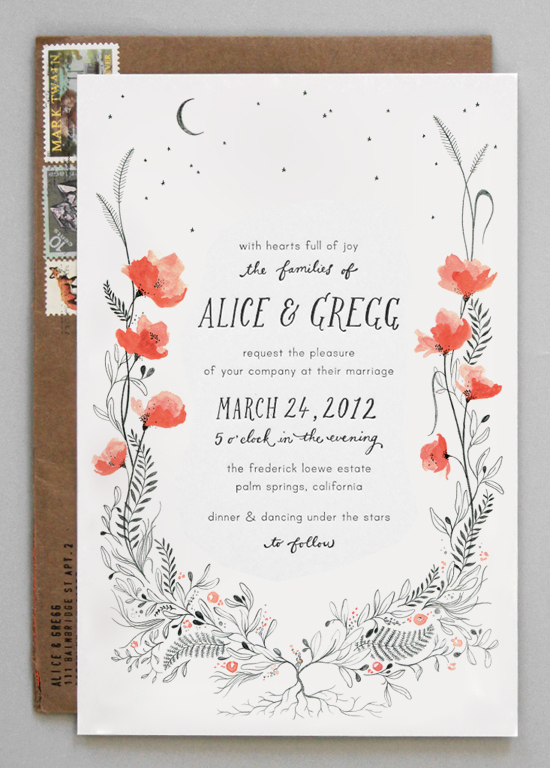 23.
The handwritten font below the individualized portraits makes this stationery feel even more personal.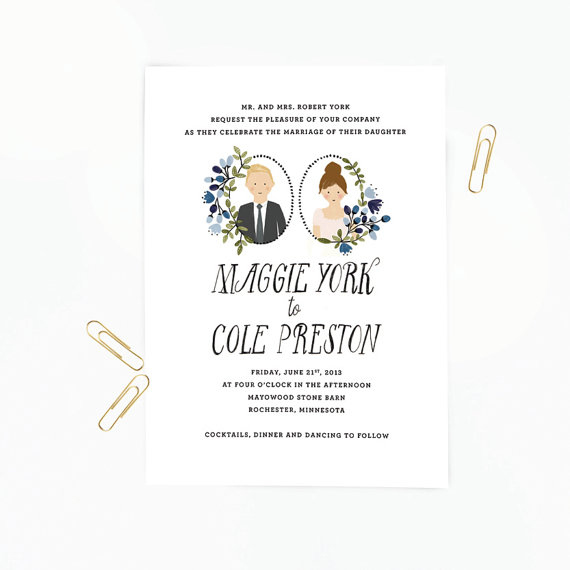 24.
This invite shows us how to correctly combine handwritten and digital fonts.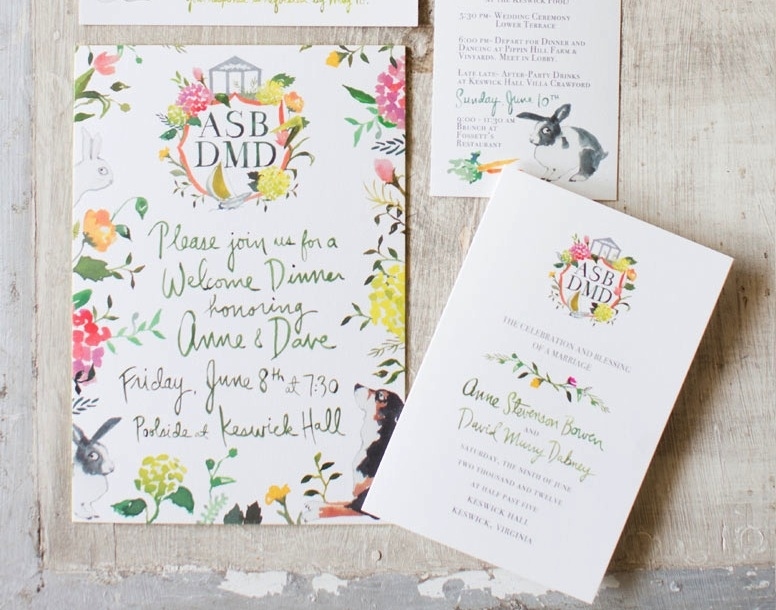 25.
Both the color scheme and watercolor elements on this invite are spectacular.