The twins looked downright enthusiastic while taking pictures at L'Agence in L.A. They haven't looked this jubilant since 2004, when New York Minute came out! I mean, what!! Look at this! Let's celebrate! FOR LIFE IS GOOD AND THE OLSEN TWINS ARE HAPPIER THAN EVER.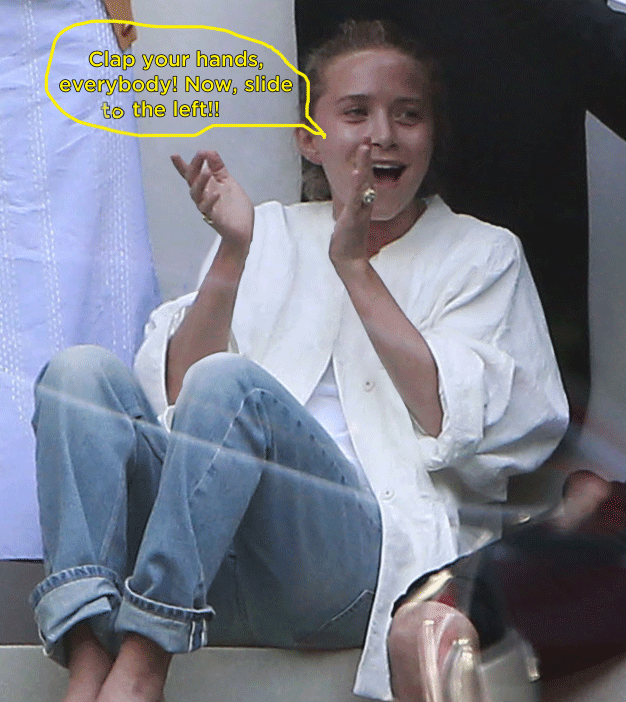 TAKE IT BACK NOW, Y'ALL. ONE HOP THIS TIME. RIGHT FO, too far. I took it too far.