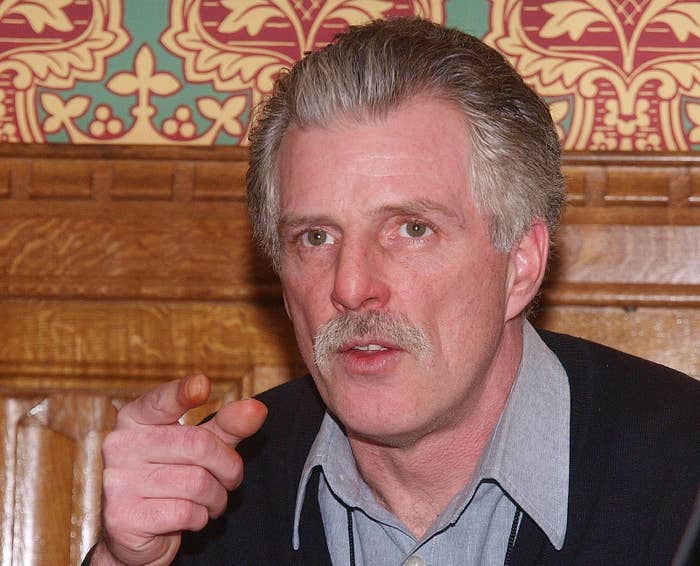 A Westminster Commission on Miscarriages of Justice is being launched next week as lawyers say the justice system is in "crisis," with "innocent people being left on the scrap heap".
It comes amid mounting evidence from those working in the justice system that the risk of being wrongly convicted of a crime is growing at the same time as the mechanisms for overturning it get weaker.
The former director of public prosecutions, Alison Saunders, is among many working in the justice system who say it is "creaking". The most pressing issues include cuts to police and legal aid, widespread problems with the disclosure of evidence, and the erosion of the standard of proof needed in criminal cases. Against this backdrop, lawyers and those trying to overturn convictions say the system for appealing miscarriages of justice is failing.
The commission was set up by the All-Party Parliamentary Group on Miscarriages of Justice to investigate the ability of the criminal justice system to identify, rectify, and prevent miscarriages of justice.
One of the key bodies it will scrutinise will be the Criminal Cases Review Commission (CCRC), responsible for investigating potential miscarriages of justice and referring them to the Court of Appeal, which can overturn decisions made in criminal court.
The commission is inviting written submissions and will be holding evidence sessions in Parliament. Its first hearing will be on July 15, when the CCRC will give evidence.
Lawyers say that the quality of case reviews by the CCRC has declined and that it often fails to carry out proper investigations or engage experts — a situation that is reflected in historically low rates of referrals to the Court of Appeal.
The CCRC referred just 0.7% of the cases it received for a fresh appeal in the financial year ending 2017 — its lowest rate ever. Last year the figure improved slightly, to 1.2%, but is still far below its previous average of more than 3%.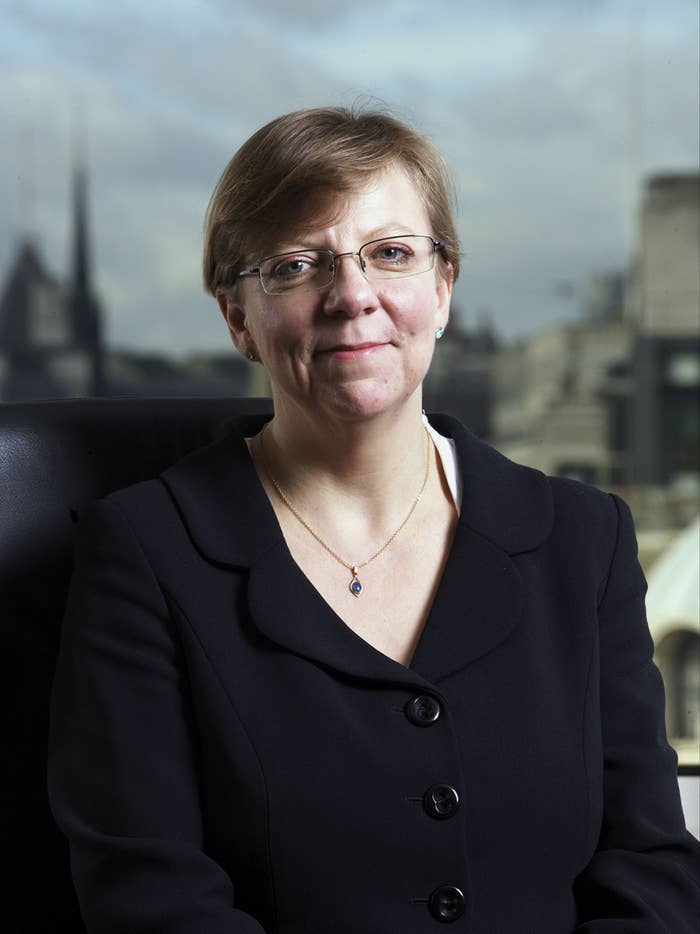 The CCRC denied that review quality had declined, though it conceded it did not have a definitive answer to why the rate was falling. One of the factors cited by its spokesperson was the fact that in recent years, the body had fewer tranches of thematically linked referrals.
Former Lord Justice Sir Anthony Hooper told BBC Panorama last year he believed the CCRC had become more cautious because of the way cases were being turned down by the Court of Appeal — and that this was causing it to refer fewer cases: "It's become much more difficult for an appellant to succeed … and therefore that will no doubt influence [the CCRC] on what cases they send through."
A recurring problem, according to lawyers, is that the bar is set too high for the CCRC to refer a case to the Court of Appeal. The test applied is that caseworkers have to believe there is a "real possibility" that the Court of Appeal will quash a conviction. Because the Court of Appeal is perceived as reluctant to overturn cases, lawyers believe this has had a knock-on effect on the CCRC and prevented it from referring cases where there is significant evidence that a miscarriage of justice may have occurred.
The commission will look at the ability of the CCRC to deal effectively with alleged miscarriages of justice and whether changes, including to the law, might be needed to help it carry out its function. As part of this, it will examine the CCRC's relationship with the Court of Appeal and the current test for referring cases to it.
---
For Eddie Gilfoyle, who served 18 years for murder after his pregnant wife, Paula, was found dead in their garage in Upton, Wirral, the commission cannot come soon enough. For the last 27 years he has maintained his innocence, but his conviction has so far remained in place despite fresh evidence that he believes would clear his name.

At his hearing in 1993, prosecutors said Gilfoyle had tricked Paula into writing a suicide note and tied a noose around her neck. They painted a picture of a woman with good mental health whose suicide was faked. Yet in 2010 his lawyer, Matt Foot, discovered diaries written by Paula which detailed a previous suicide attempt and her trauma at an earlier relationship with a man convicted for murder. They were given to the CCRC in 2000, but Gilfoyle was not told about them.
"The Criminal Justice system has failed me at every step," he wrote in a message to BuzzFeed News. "I am convicted on evidence put to a jury which today is no longer intact. Yet nobody will listen and overturn my conviction for a crime I did not commit. A crime that did not happen. I was at work when my wife died. I cannot grieve the death of my wife and unborn child."
Gilfoyle, who was released from prison in 2010 but remains a convicted murderer, went on: "Every day is a continuous nightmare. I still have the fear of being returned to prison by the probation service. I can not enjoy things or even think about my life whilst I am stuck in this nightmare that the system won't put right."
Gilfoyle argues that this fresh evidence to clear his name has yet to be tested because in 2016 the CCRC declined to refer his case to the Court of Appeal. And in 2017 a judicial review into the decision not to refer the claim to the Court of Appeal failed. He believes the CCRC's reluctance to refer is because two previous appeals, in 1995 and 2000, had failed.
Gilfoyle said: "In 2000 when the CCRC referred my case to the Appeal court they did so because they believed my case was a miscarriage of justice. I was one of the first cases they referred. My case is stronger today than it was then because I have so much more evidence today to prove my Innocence than I had in 2000. Yet, because of this broken system I cannot get this new evidence before a court and that can't be justice."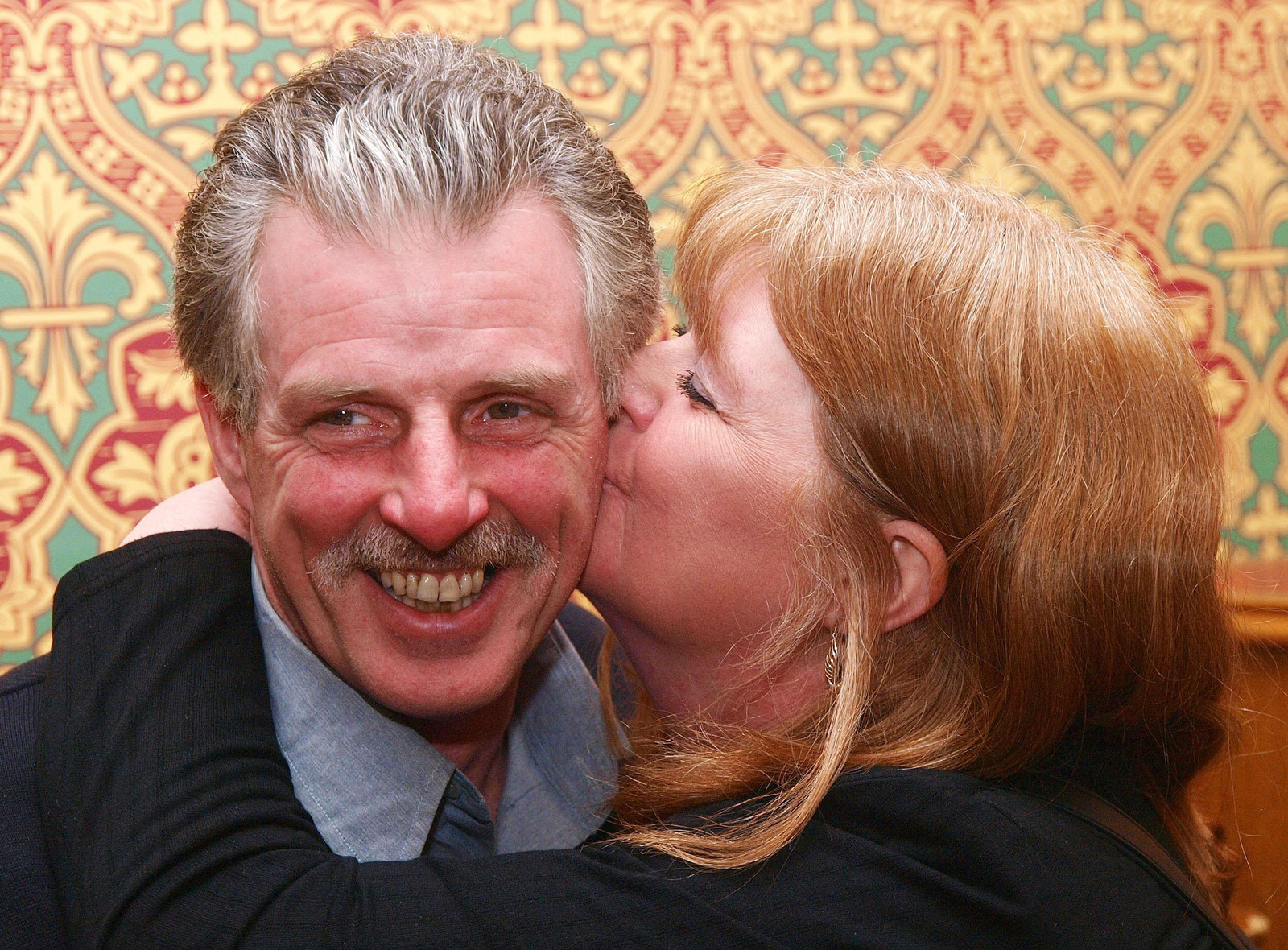 He added: "The CCRC are scared of the Court of Appeal. They are supposed to be an independent organisation but won't challenge when the court of Appeal get it wrong."
Justin Hawkins, head of communication for the CCRC, said: "We referred Mr Gilfoyle's murder conviction to the Court of Appeal … but his subsequent second appeal failed. We have since looked twice more at the case, but we have not been able to identify any new evidence or legal argument on which we could refer the case again."
He went on: "We would argue that our investigations in this case have been painstaking and thorough. A judicial review of our recent decision not to refer ... Mr Gilfoyle's murder conviction found no fault in our reasoning."
The CCRC called on Gilfoyle to make public a document outlining their reasons for refusal — something that legally they cannot disclose. The organisation said it was still waiting for a fresh application from him.
"Mr Gilfoyle can apply to us again and we will look again at his case and any new submissions he and his legal team wish to make. They will receive full professional and unbiased consideration."
A Merseyside Police spokesperson said: "Merseyside Police can confirm that it supplied the Criminal Cases Review Commission with its documentation in relation to the investigation of the death of Paula Gilfoyle in December 2011 following a request by the solicitors of Eddie Gilfoyle to take the case back to the Court of Appeal.
"The CCRC reviewed both the Humphreys Report and the unredacted Gooch report as part of its considerations. Both of these reports had previously been considered by the CCRC following its first review of the case in 1997, which resulted in the second appeal in 2000 and the subsequent CCRC reviews in 2003 and 2010.
"In July 2016 the CCRC advised that the case would not be going back to the Appeal Court on the basis of the documentation it had reviewed and new submissions made by Mr Gilfoyle's legal team."
For Gilfoyle, the frustration at not being able to test what he considers to be fresh evidence is palpable.
"I have no faith or trust in any part of the judicial system in its current form," he said. "It destroys innocent people's lives and their families at the expense of preserving the public trust. Fighting the judicial system with all the evidence I have in my case and not being able to have it heard is devastating on so many fronts. Mentally it is soul destroying and causes so many mental health issues."
---
The new commission will look at the remit, composition, structure, and funding of the CCRC and the extent to which its role is hampered by failings or issues elsewhere in the criminal justice system.

Lawyers are concerned that the CCRC has referred a case to the Court of Appeal for a second time only twice in its history, despite the fact that most of the major miscarriages of justice that have been overturned historically took multiple appeals.
The CCRC was set up in 1997 amid optimism that it could make it easier for people to overturn wrongful convictions. As of January, it had completed more than 23,800 cases since its inception, referring just 648 to the Court of Appeal, which allowed 437 to be overturned.
Dennis Eady of the Cardiff University Innocence Project, which works to overturn miscarriages of justice, said the Westminster Commission was "desperately needed".
"We had a Royal Commission from 1991 to 1993 after the Birmingham Six were released because justice was seen to be in crisis. But I think it's in far greater crisis than it's ever been — and certainly far worse than in 1991."
Eady said that problems with the disclosure of evidence, the erosion of the standard of proof required in criminal cases, and an increasingly obstructive system of appeals were making it harder than ever for people to get justice.
He added: "When you've weakened the standard of proof, then you'll get more jury decisions that are actually wrong. We've got cases here where the jury has plainly made a mistake and got it wrong."
Lawyers say that increasingly, the cases taken on by the CCRC seem to be "easy wins" rather than serious criminal offences. Of the 19 referrals they made in 2017, eight were for asylum-seekers convicted of entering the country using false documents. Campaigners say this goes against the spirit of the organisation and that it was created to challenge more serious convictions, but the CCRC said that far from being "easy," the cases took "a considerable amount of very skilled work" and the impact on the individuals involved "was serious".
Critics of the CCRC say it has lost the campaigning zeal it had at its inception more than 20 years ago. Matt Foot, a criminal defence solicitor at Birnberg Peirce who specialises in appeals, said: "When they started out they were quite a campaigning organisation and were referring cases — and there were people who really wanted to refer cases. They've become very bureaucratic and they've lost that passion that existed at the beginning when they first came into existence, and that's obvious from the lack of referrals."
Foot added: "If people cannot get their convictions overturned when there's a miscarriage, then we don't have a proper justice system system.
"The commission is more than timely. I'm delighted that the APPG are bringing this together and this evidence will be heard before a respected body because the problem has reached the end of its tether and it has to be addressed. There are innocent people being left on the scrap heap."
The commission will be cochaired by two peers: Baroness Stern, president of the Association of Members of Independent Monitoring Boards, and Lord Garnier QC, former solicitor general.
Barry Sheerman MP, who chairs the All-Party Parliamentary Group on Miscarriages of Justice, said: "Miscarriages of justice are truly devastating for those affected. The state must do all it can to prevent them and to make sure individuals who fall victim to them can access justice and rebuild their lives.
"It is therefore vital that we undertake an audit of the ability of the system to identify, rectify, and prevent miscarriages of justice. This inquiry will need to hear from a wide variety of people, including victims of miscarriages of justice and their families, judges, lawyers, academics, campaigners, and of course the CCRC."
Glyn Maddocks, a lawyer with a long history of overturning miscarriages of justice, helped establish the group with Sheerman and will act as a special adviser.
The other members of the commission are former chief inspector of prisons Dame Anne Owers; barrister Michelle Nelson QC; forensic psychology consultant Dr Philip Joseph; and Erwin James, editor of the prisoner's magazine Inside Time.
Hawkins of the CCRC said: "The panel looks very impressive, and the terms of reference perfectly sensible; we are looking forward to taking part on Monday, 15th July."
He said it was "wrong in our view" that the quality of case reviews was poor, "and in the view of a recently published independent academic study with untrammelled access to CCRC case files."
He said that the CCRC had already agreed that the "real possibility" test should be reviewed, which some argue will make it easier for referrals to the Court of Appeal to take place. But he said the CCRC was also keen that the basis on which the Court of Appeal decides appeals should be reviewed.
A Ministry of Justice spokesperson said: "Our recent review found that the CCRC is effective and efficient in its current model, and we are supporting the agency in making the recommended improvements.
"Funding for the commission has remained stable in recent years and enables it to function effectively."