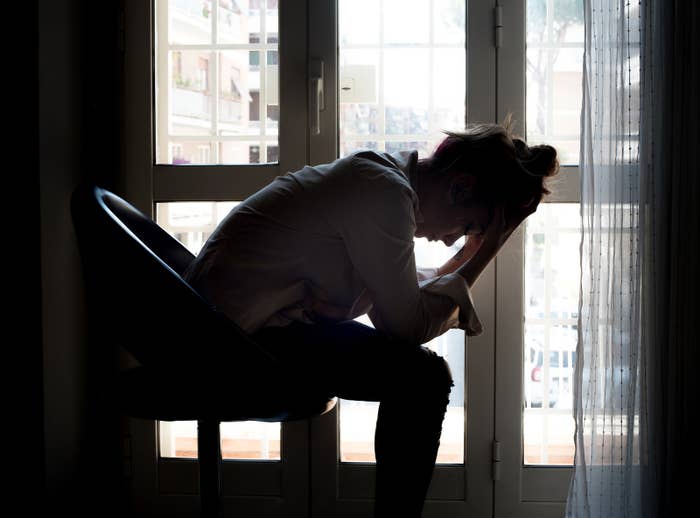 Women fleeing a violent relationship will face a sudden cut in their benefits under the latest government plans for universal credit, ministers have been warned.
The government has proposed transitional protection payments to help people moving from old benefits to universal credit. These are designed to top up their universal credit if it adds up to less than they received on legacy benefits, such as employment and support allowance, tax credits, and jobseeker's allowance.
However, these top-up payments will be stopped abruptly if a couple separate or move in together. Welfare experts and women's rights campaigners believe this will put domestic abuse victims at risk, because escaping an abusive relationship would result in extra financial hardship.
The social security advisory committee, which is tasked with providing impartial advice to the government on benefits, has recommended that the Department for Work and Pensions (DWP) look into making exceptions for victims of abuse. In the committee's report into proposed changes to universal credit, it said: "Given the Government's focus on taking steps to deal with domestic violence, there may be grounds for making an exception in cases where abuse is alleged."
Its recommendation has not so far resulted in a policy change, however. The former secretary of state for work and pensions, Esther McVey, acknowledged the SSAC's concerns about the issue in an open letter responding to the report last week. But the letter went on to reiterate that "the formation or separation of a couple" would mark the end of a transition payment and made no proposal for protecting those escaping abuse from that cutoff.
Campaigners are waiting to see if Amber Rudd will amend the proposals, after she took over at DWP following McVey's resignation on Thursday in protest at the proposed Brexit deal.
Dawn Butler, shadow secretary of state for women and equalities, said: "The government has serious questions to answer about the design and implementation of universal credit, which risks financially penalising victims of domestic abuse and putting them at risk of further harm at the hands of their abusers.
"Transitional protection is the very part of the system that is meant to protect claimants, but it has been designed in such a way that it can be easily lost through couple separation. For many domestic abuse survivors this decision to separate is a necessity. Rather than protecting victims, the government's draft regulations imposes a financial penalty and risks exacerbating domestic abuse.
"It's clear that universal credit isn't working. The government must stop the roll-out and address the deep flaws that are putting victims of domestic abuse at risk."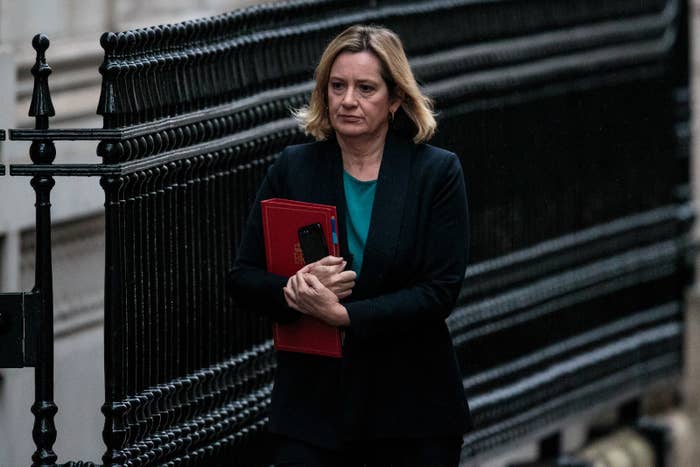 Women's rights organisations have already raised serious concerns about the risks to domestic abuse victims of payments being made to only one member of the household. This new controversy over the latest proposals will put the government under further pressure to amend its plans for the controversial benefit.
Lucy Hadley, campaigns and public affairs officer at Women's Aid, told BuzzFeed News: "Women often leave abusive relationships with nothing but the clothes on their backs. Financial assistance in these circumstances is essential, so the risk of losing transitional protection if you escape could be a real barrier for survivors in abusive relationships. It could also mean that those survivors who do leave experience extreme poverty or hardship.
"We've welcomed a lot of the government changes to universal credit, including better help with advanced payments. We really hope to see that continue under the new secretary of state, who in her previous role at the Home Office was responsible for tackling domestic abuse and violence against women and took it very seriously."
Welfare experts have also flagged the potential for those trying to escape abuse to become trapped by the latest proposals.
The National Association of Welfare Rights Advisers wrote in a submission to the committee that it "does not agree with the proposal to end transitional protection on becoming or ceasing to be a couple. This could cause additional stress and anxiety in a situation where a relationship has come to an end, particularly where there are elements of abuse in a relationship. Conversely, it could dissuade two people benefitting from forming a couple."
The government continues to face pressure to make fundamental reforms to universal credit and improve its administration. BuzzFeed News revealed earlier this year that people were being taken to court for eviction because of DWP errors in their universal credit claims.
UPDATE
After failing to respond to requests for comment in time for publication, a DWP spokesperson later contacted BuzzFeed News to say: "Domestic abuse is an abhorrent crime and we have specialist teams to support vulnerable people in every Jobcentre. When a couple separates they each make a claim to Universal Credit and receive individual payments. We will take a measured approach to managed migration, working closely with stakeholders to ensure we have listened and understood people's experiences."