This Woman Thought She Was Going To Be Deported But Today She Had Her British Citizenship Ceremony
Cynsha Best said: "I thought I was going to be deported and I hit rock bottom but I'm back up now, thanks to BuzzFeed."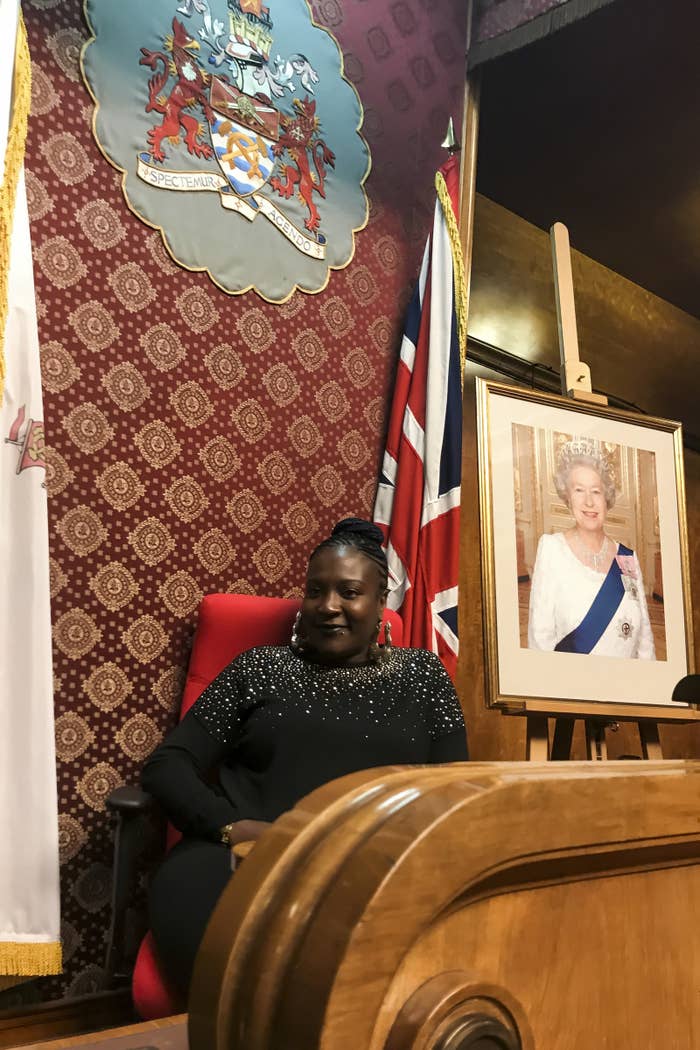 Walking up to a union flag and a portrait of the Queen to the strains of "Land of Hope and Glory", Londoner Cynsha Best was handed her certificate of British citizenship on Wednesday morning.

For Best, the ceremony in Hammersmith town hall – the very same place her birth was registered 31 years ago – marked the end of an immigration nightmare.
Five months ago, Best's life looked very different. Her family is British going back five generations but earlier this year she was given the sudden news by the Home Office that she was not a British citizen and faced deportation.
After BuzzFeed News revealed her situation in July, a petition calling on the Home Office to show clemency in Best's case was set up – and soon gained more than 50,000 signatures.
As the Home Office came under intense political pressure to solve the case in July, she was contacted by an individual caseworker who vowed to resolve her situation. Best was told to apply for citizenship and last month she received the news that she was to be made officially British.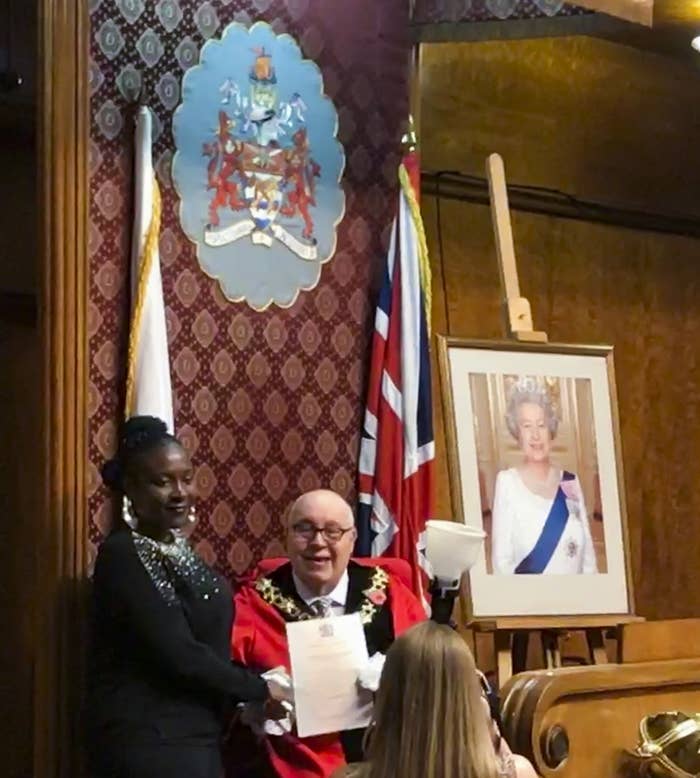 Before receiving their certificates, Best and 30 other prospective citizens swore an oath of allegiance to the Queen in a ceremony provided over by Hammersmith's mayor. Each took a turn to say their name, and when it came to Best's turn to say "I, Cynsha Best," her accent was the only British one heard, a mark of the peculiarity of her situation.
As the ceremony concluded, the new citizens stood with their friends and family to mumble the national anthem uncertainly – a rite of passage for any Briton. Afterwards Best hugged her mother, sister, and niece, who had all come to support her.
"I thought I was going to be deported and I hit rock bottom but I'm back up now, thanks to BuzzFeed," she said. "It means a lot. Because finally now I feel like I've got closure."
The fallout from her experience is not completely over. She has a court appearance next month about the rent arrears that built up after her benefits were abruptly stopped as a result of her changed immigration status, leaving her to rely on money raised by GoFundMe to feed herself and her two young sons.
Her mother Cynthia, 62, is now the only member of the Best family who is not British, despite living here since 1968. She said: "I'm still getting my head around it. My mum and dad are both British. A lot of people my age are finding out they didn't do the right thing because nobody told them. I was busy bringing up children."
She is considering applying for citizenship herself, though she was told it would cost more than £1,000 and involve taking a test – a process Cynsha bypassed in an acknowledgment that she should have been British all along.
When asked later how it feels to be a British citizen now, Cynsha was equivocal: "It feels good, although I thought I was one anyway." Her niece Liance interjected: "You're part of the gang now" and Cynsha smiled and nodded. "Yeah, I'm part of the gang."