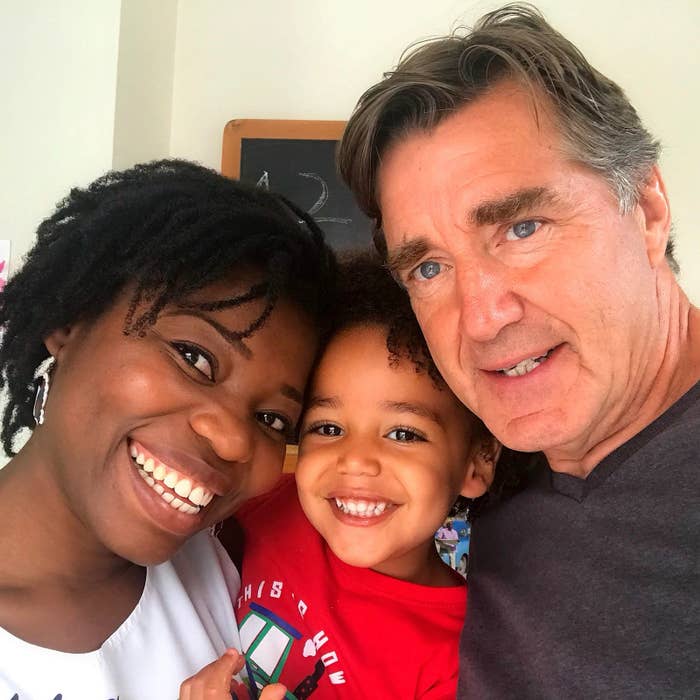 A woman who was refused permission to stay with her British family in Yorkshire after her husband had a heart attack has been granted a visa and can now stay.
The Home Office had initially told Valentina Hynes, 31, that she should return to Nigeria and could leave her 2-year-old son, Harry-Zander, behind with her husband, Stephen.
The U-turn from the Home Office comes after her case was highlighted by BuzzFeed News on Aug. 9.
She told BuzzFeed News: "It feels like my life has been handed back to me and I can start living again. I can find my feet properly now and be proud that I'm contributing to society."
Until last year the family was living together happily in Nigeria, where the couple met. But on a visit to see Stephen's family last spring, he had a heart attack and had to be treated in the UK. Having both decided to settle in Yorkshire so Stephen could receive treatment, Valentina initially stayed on a visitor's visa.
She had been advised that returning to Nigeria and then applying for a spousal visa from abroad could mean years living apart from her husband and son before getting a decision.

Before her visitor's visa expired, Valentina applied for discretionary leave to remain in January on the grounds that her husband and son needed her. But the Home Office said in a letter it could "see no compassionate factors" in her case to grant a visa outside the rules.
Hynes was shopping in Sainsbury's with her son when her husband called with the news that, after reviewing her case, the Home Office had granted leave to remain after all. "I just screamed and everyone looked round. I was screaming for about five minutes and jumping all over the place. It was just so amazing. I ran out because I had to give Stephen a kiss and a hug.
"It's just so incredible. I still really can't believe it that the fight is over."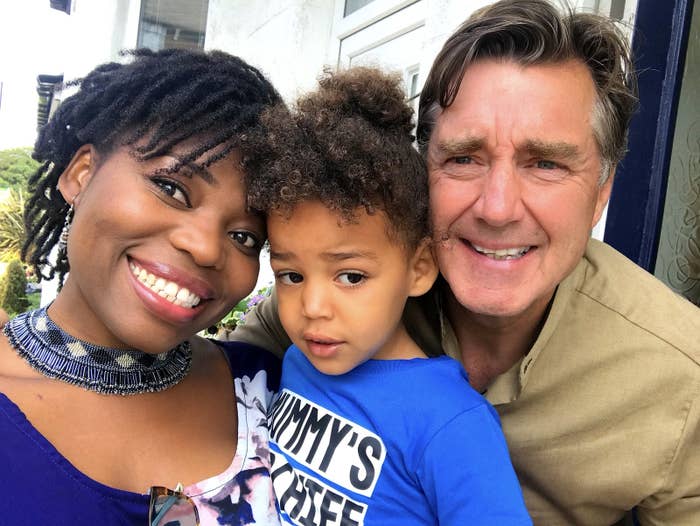 Stephen's earnings as a property developer meant the couple met the income threshold for a spousal visa, but the Home Office previously said this was irrelevant because the application should be made from outside the UK.
While waiting for a decision, Valentina had a miscarriage and suffered from panic attacks. After the visa was refused in June she was given permission to appeal but long backlogs in the court meant that a hearing — which is now no longer needed — wouldn't have happened until February 2019.
Diane Abbott, the Labour shadow home secretary, said in a statement: "Whilst pleased to hear this happy ending no family deserves to be put through this. Far too many are ripped apart by the Tories chaotic and unjust immigration system.
"This government is so determined to deliver the 'hostile environment' that it often fails to use compassion and even common sense.
"The Home Office cannot continue to decide their cases based on whether they are caught out in the media. Everyone has a right to a family life and these cases must be treated with equality and logic."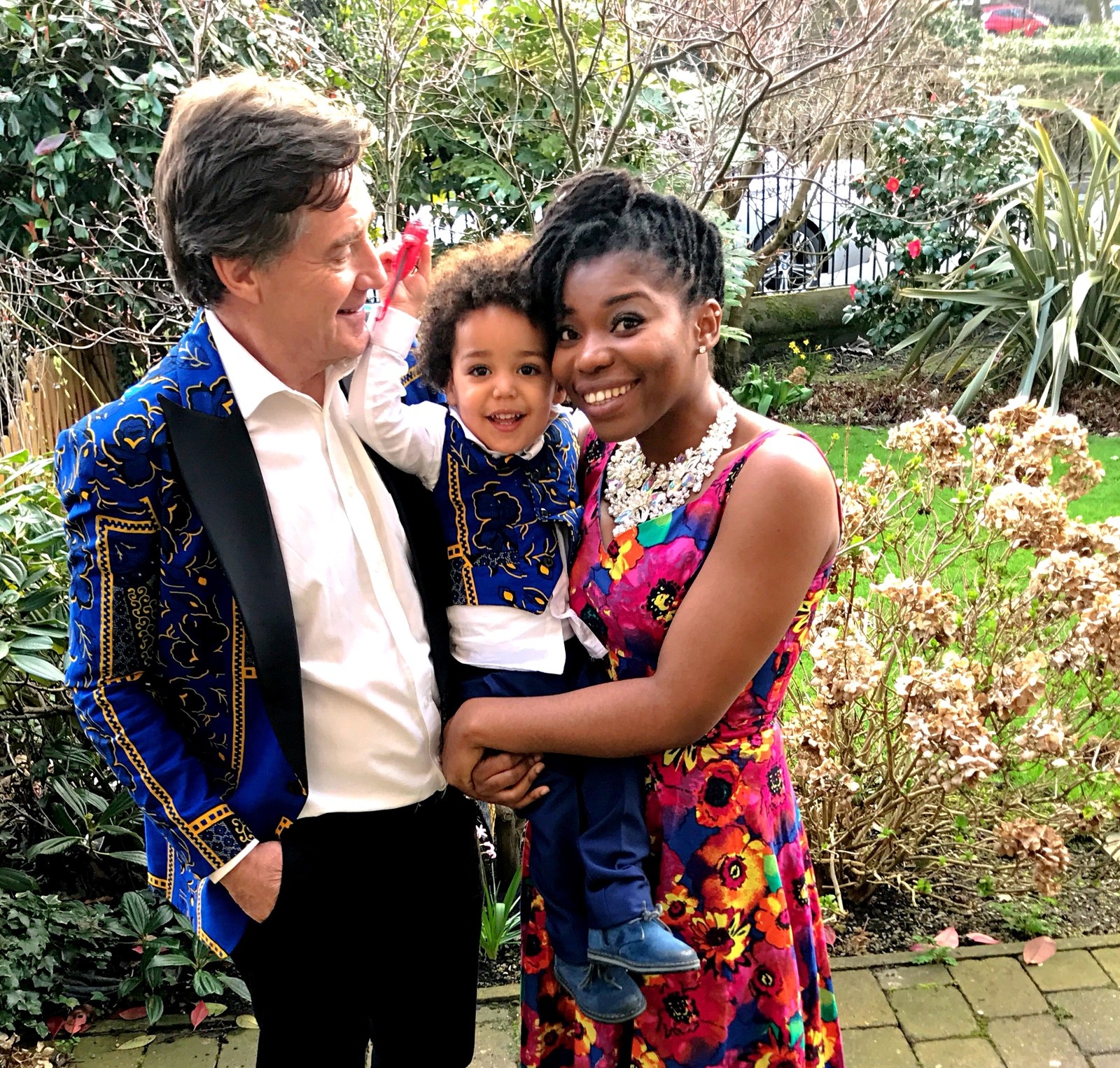 Valentina said that the Home Office's treatment of the family left them vulnerable to bigotry: "We've been opened up to a lot of criticism and remarks from people, saying, 'Well if you've been denied then you're illegal,' and people saying maybe it was a contract marriage or maybe I got pregnant so I could stay in the UK."
But the response hasn't all been negative. "There are some fights that are still worth fighting and this is one of them," Valentina said. "After the BuzzFeed article a lot of people found me on Instagram, Facebook, and Twitter and said that seeing our fight has encouraged them to fight for what they believe in. Some people sent messages saying if I needed to talk or needed a friend they were there."
Valentina ran her own events company in Lagos but was banned from working in Britain while waiting for the case to be resolved. She even had to stop volunteering in a care home because a background check couldn't be completed while the Home Office had her passport.
For the first time in months, Valentina is excited by what the future can bring. "The sky's the limit now," she said. "I can do anything I want to do."
A Home Office spokesperson said: "The Immigration Rules are clear that if a person arrives in the UK with leave as a visitor and wishes to switch to another form of leave, they need to leave the UK and re-apply for entry clearance from abroad.
"After considering Mrs Hayes' personal circumstances, we exercised discretion and approved her leave to remain on compassionate grounds."
The family is planning a celebration when all the documents come through but Valentina says she is still angry that they faced such an ordeal to stay together. "To the Home Office I'd say: Please stop the hostile environment. Stop families going through this. It's not right."