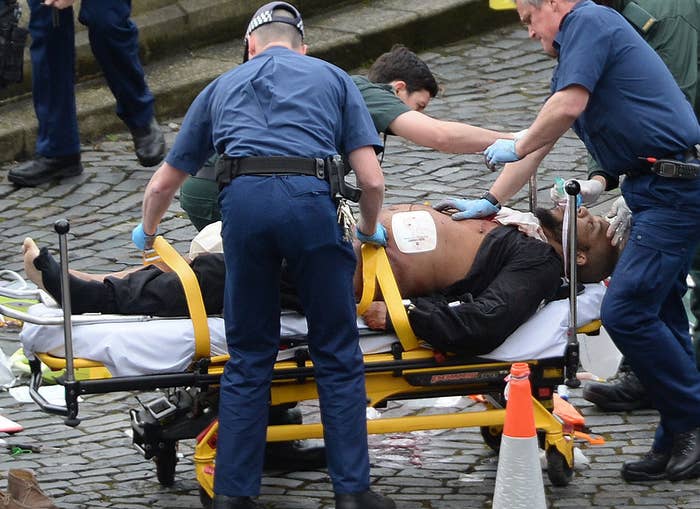 Khalid Masood, the man who attacked parliament this week, was born Adrian Elms in Dartford, Kent, on Christmas Day in 1964. He was also later known as Adrian Russell Ajao, after the man his mother married.
The 52-year-old killed three pedestrians by driving into them on Westminster Bridge and injured 50 others before fatally stabbing a police officer and being shot by police on Wednesday. Shortly after the attack, police confirmed it was being investigated as a terrorist incident.
Masood had a string of criminal convictions and was known to MI5. By Friday, police had made 11 arrests in connection with the attack, but continue to investigate whether he acted alone. Searches have been carried out at addresses in Brighton, southeast London, east London, Surrey, Manchester, Carmarthenshire, and Birmingham.
Masood had been investigated "some years ago" as part of an investigation into violent extremism, prime minister Theresa May told MPs on Thursday. But despite a history of violent criminal offences he was only ever seen as "peripheral" in historical terror investigations.

It is assumed by police that he was acting on extreme Islamist ideology. ISIS claimed responsibility for the attack on Thursday.

A former intelligence official told BuzzFeed News: "The service had him as an SOI [subject of interest] a few years ago but think he didn't meet the threshold for investigation so was not investigated further."
They added: "My sense is this was pre-ISIL but the increased sophistication online and in messaging has awakened or re-radicalised him and then he's acted as a lone wolf or perhaps as part of a small circle of extremists but with a very small, neat invisible footprint."
The Metropolitan police said in a statement: "Masood was not the subject of any current investigations and there was no prior intelligence about his intent to mount a terrorist attack."
Masood's first conviction was in November 1983 for criminal damage and his most recent was in December 2003 for possession of a knife. He was also convicted of GBH, assaults, and public order offences, but nothing terrorism-related.
In 2000, while living in the village of Northiam, Sussex, Masood, still known then as Elms, was convicted for slashing a man's face after an argument in a pub. The victim, Piers Mott, was left needing stitches, and Elms was jailed for two years.
Northiam resident Adrian Baker, who said he had lived in the village for the past 25 years, told the Press Association on Friday: "I do remember a fracas involving a guy called Piers Mott. This was a long time ago. I remember Elms being a bit of a troubled character."
Three years later Masood was accused of stabbing a man in the nose in Eastbourne, and was jailed for six months for possession of an offensive weapon.

It is understood Masood had a partner and several children, including a 5-year-old boy. A marriage certificate seen by BuzzFeed News showed he married a woman called Farzana Malik in Medway, Kent, in 2004.

While Masood is believed to have lived in a string of addresses in the south of England, London, and Luton – the latter with a 39-year-old woman understood to have been arrested in east London this week – it's believed he most recently lived in a block of new flats on Quayside, a cul-de-sac in Birmingham near the canal.
The flat was raided by anti-terror police at 11pm on Wednesday night after the attack.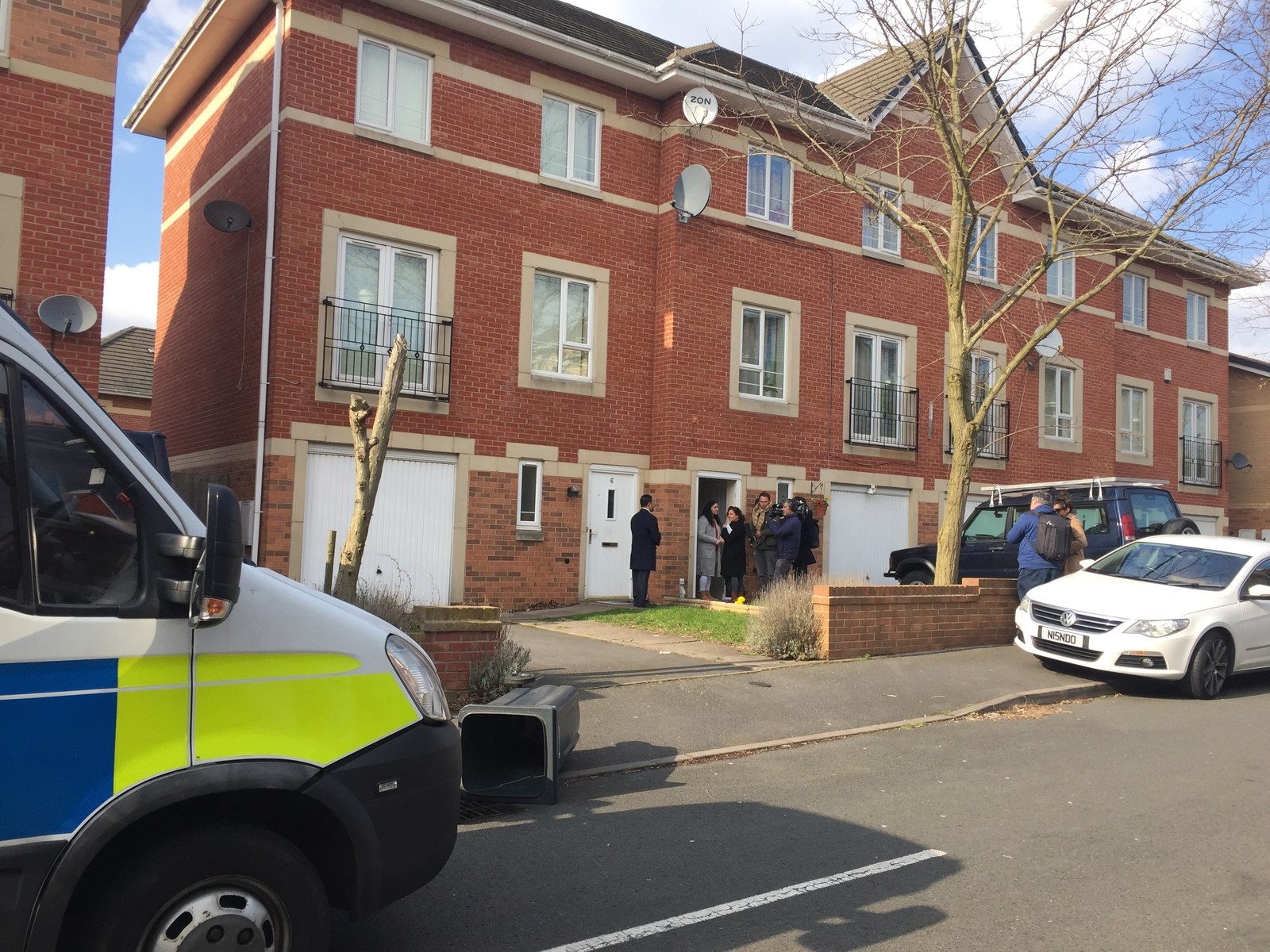 A next-door neighbour who gave her name as Iwona, 45, said he had lived there for seven months.
"I am really surprised, I cannot believe it, I cannot believe it," she told BuzzFeed News. "As I said, when I saw him I couldn't even think someone could do something like this. Now I am scared, someone like this living close to me.

"Sometimes in the afternoon I saw him taking care of the garden, washing the car, and he was very calm."

Iwona described the woman he lived with there as being in her thirties and said she wore "Islamic clothing". The neighbour said she hadn't seen Masood for a few months and that he just "took a van and went". Then, 10 days ago, the woman and child followed. "The family moved quickly and took their things out of the garage," Iwona said.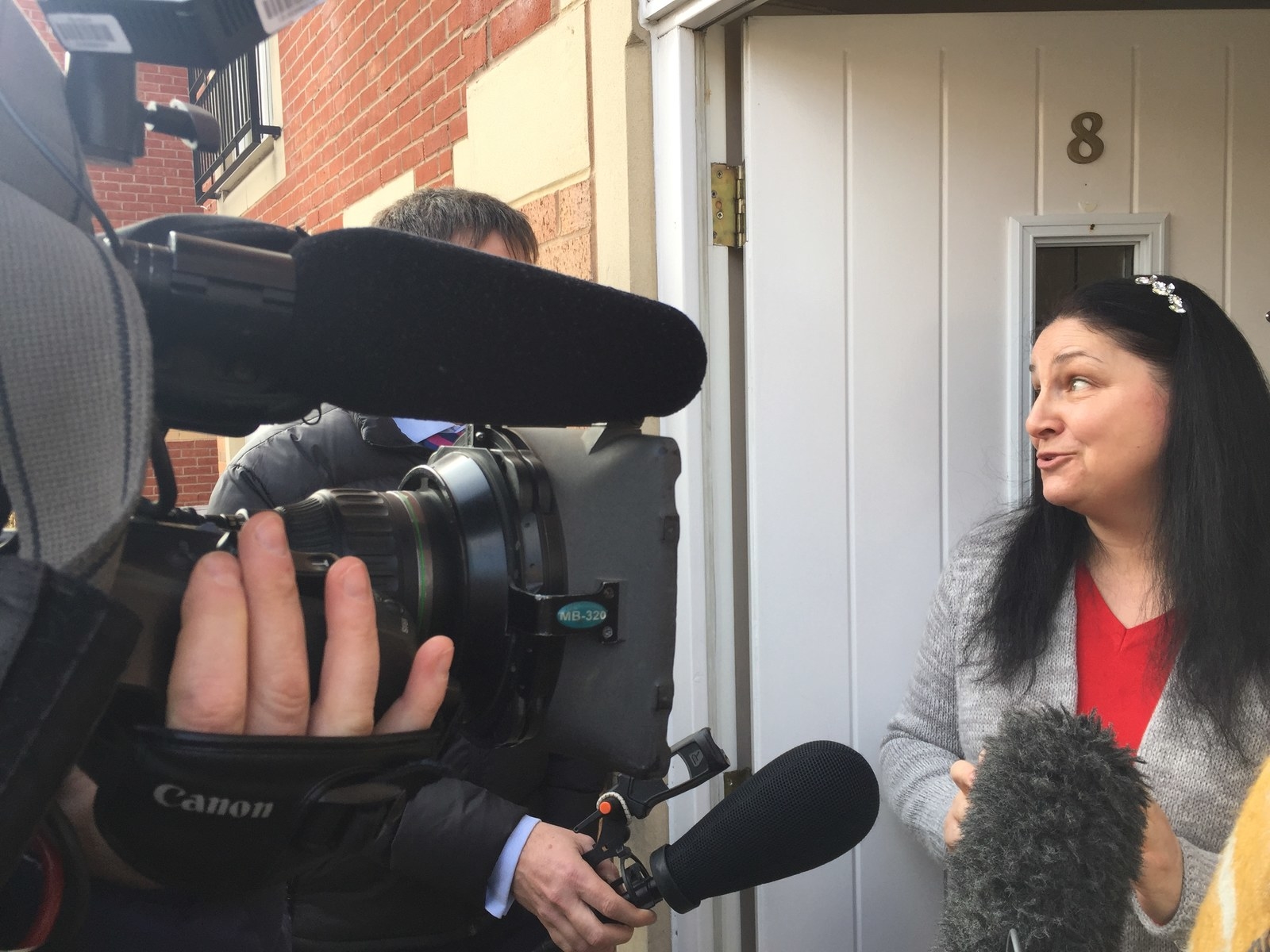 Another neighbour, who gave her name as Sam, said: "He moved out in December and I never really spoke to him. I didn't know his name before.
"He had a little boy who was 5 years old. There was a woman – I didn't know if it was his wife or daughter. We'd just say hello in the street."
It was in Birmingham that Masood hired the Hyundai Tucson from Enterprise-Rent-a-Car that he used in his fatal attack, reportedly telling staff he was a teacher.
The Department for Education said Masood never held qualified status as a teacher, but according to The Sun newspaper he claimed on his CV to have an economics degree and to be a "senior English teacher" at a TEFL college in Luton in 2009. The Sun also said Masood travelled to Saudi Arabia in 2005, where he taught English, but this has yet to be verified.
It is not known when Masood converted to Islam, or changed his name, although he stopped using his birth name on the electoral roll from at least 2009.

Speaking in the House of Commons on Thursday morning, the prime minister confirmed that Masood was known to the security services but said "he was not part of the current intelligence picture" and that "there was no prior intelligence of his intent to attack the capital". Echoing police, she said the "working assumption is that the attacker was inspired by Islamist ideology".
After leaving Birmingham this week, Masood travelled to Brighton, where he spent Tuesday night in the Preston Park Hotel. Its manager Sabeur Toumi told Sky News Masood gave no indication of what was to happen the next day. "He was just like any other guest who checks into the hotel," he said. "We had a brief conversation about where he came from in Birmingham.
"He talked about his family, his mum, his dad, his wife. He said his dad was ill and his mum was upset."

Janet Ajao, Masood's mother, was last night reportedly too upset to speak to reporters from her home in rural Wales.
On Friday the earliest picture of Masood, then known as Adrian Ajao, emerged. It showed him as a teenager at school in Tunbridge Wells, posing after a charity football match.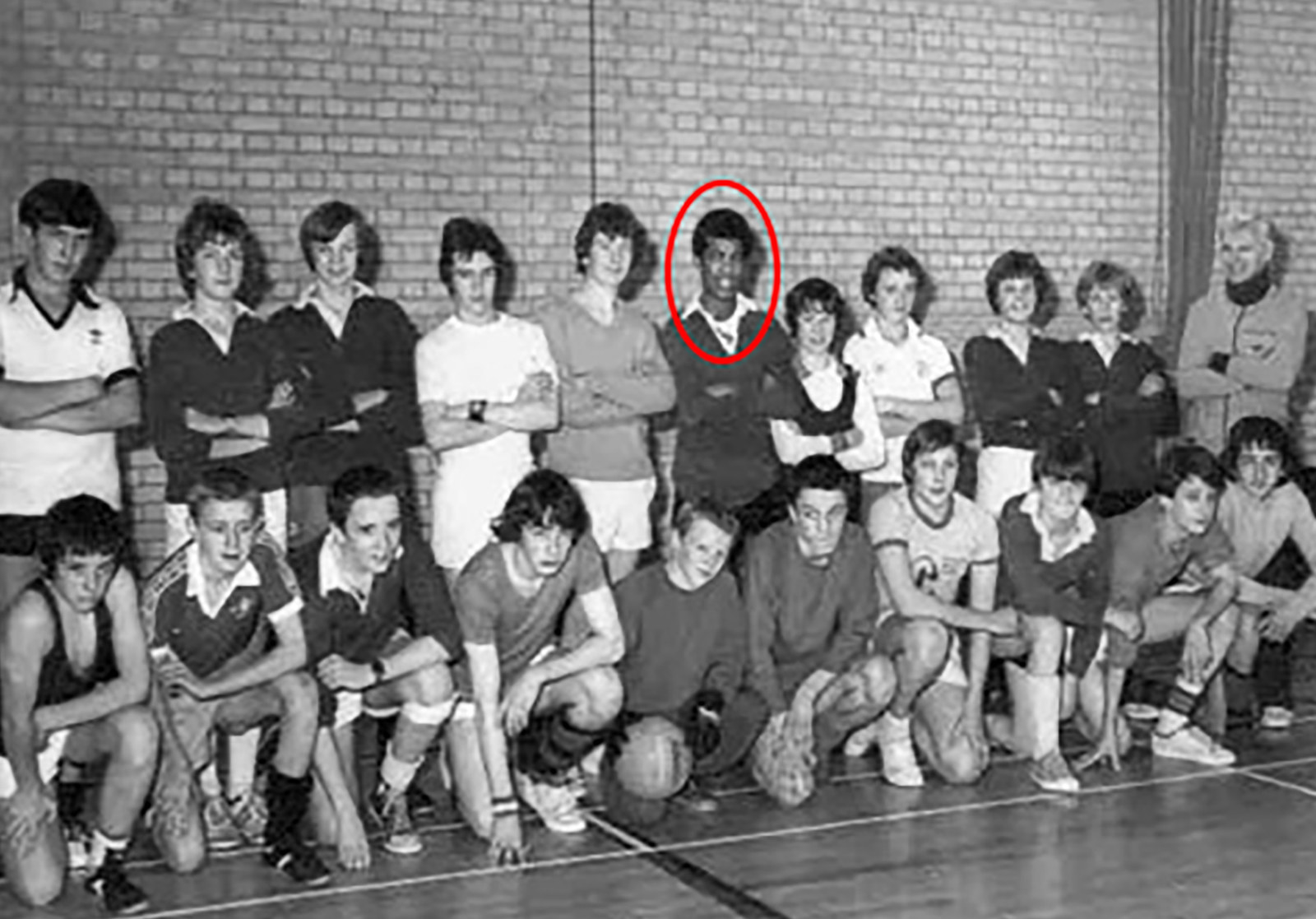 "I am really, really shocked. He was in my class. He was a smashing guy, really nice chap. The picture of us in the football team was after we did a 24-hour sponsored football match to raise money for the sports hall," said Stuart Knight, who went to school with Masood, to The Guardian.

"We would have been about 14 years old. Everyone got on with Adrian, he was a lovely bloke. He was a bright student, he loved sport. He was in the rugby team."
Two days earlier, Masood began his attack by mounting the pavement on Westminster Bridge and driving into pedestrians, killing 51-year-old American tourist Kurt Cochran, who was celebrating his 25th wedding anniversary; 43-year-old Spanish teacher Aysha Frade, who was travelling to pick up her two young daughters from school; and 75-year-old Leslie Rhodes from south London, who had been visiting someone in hospital.
After crashing the car into a fence outside the Palace of Westminster, Masood ran into the parliamentary estate through an open gate, fatally stabbing 48-year-old PC Keith Palmer, a father and husband, before being shot by police.