The last day of the Notting Hill Carnival would normally be a big day out for Carlos Ruiz, especially as this year it falls on his 40th birthday. "I was born in the middle of carnival and I've come every year but one since," he told BuzzFeed News.

But it is early Monday afternoon – when carnival is normally building to a peak – and Ruiz is still sober and in a sombre mood. Two months ago his 12-year-old niece, Jessica Urbano, was among the 80 people killed in the Grenfell Tower fire. And he is determined to spend this year's carnival keeping her memory alive.

He is one of several volunteers manning a stall on Ladbroke Grove in a specially created quiet zone near the tower to commemorate victims. The group are selling Grenfell T-shirts and wristbands with the slogan "Love4Grenfell".
"Normally I'd be out there going a bit more wild," he said. "But I'm doing this to keep it alive. I lost my niece in Grenfell – my brother and his family lived on the 20th floor – so It's really important for me to do this. The T-shirts, we couldn't sell them quickly enough yesterday and we're going to keep pushing these wristbands."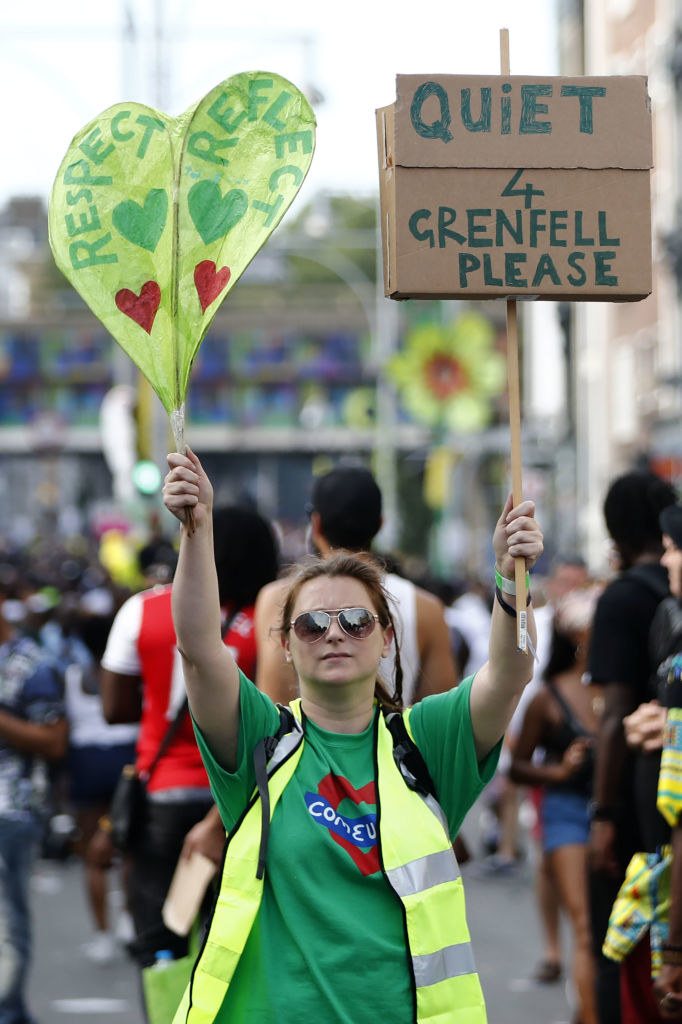 The quiet zone, which runs from Ladbroke Crescent to Cambridge Gardens, is one of several planned tributes to those killed in the disaster. Normally at the heart of carnival, much of Ladbroke Grove was subdued on Monday as floats turned off their sound systems and visitors honoured the silence.
Carnival's opening ceremony on Sunday included the release of doves in memory of the victims and a performance of a Grenfell fundraising single, "Bridge Over Troubled Water".
A minute's silence to commemorate those killed in disaster was held at 3pm on both days. Ruiz was waiting until after the second silence to go and enjoy the last few hours of carnival.
"All my family are coming here for the minute's silence," he said earlier on Monday. "But I will go out for a bit after 3."
When the booming sound systems came to an abrupt halt at 3pm, some of the many firefighters who helped put out the blaze stood in full uniform outside North Kensington Fire Station on Ladbroke Grove. When the music restarted, several in the crowd rushed to give them hugs of thanks.
Karen Williams, 52, who lives opposite the fire station, was among the first to hug the men. "They're my neighbours and I've lived on this road for 17 years."

Commenting on their role in saving those caught up in the fire, she said: "They were bloody beautiful."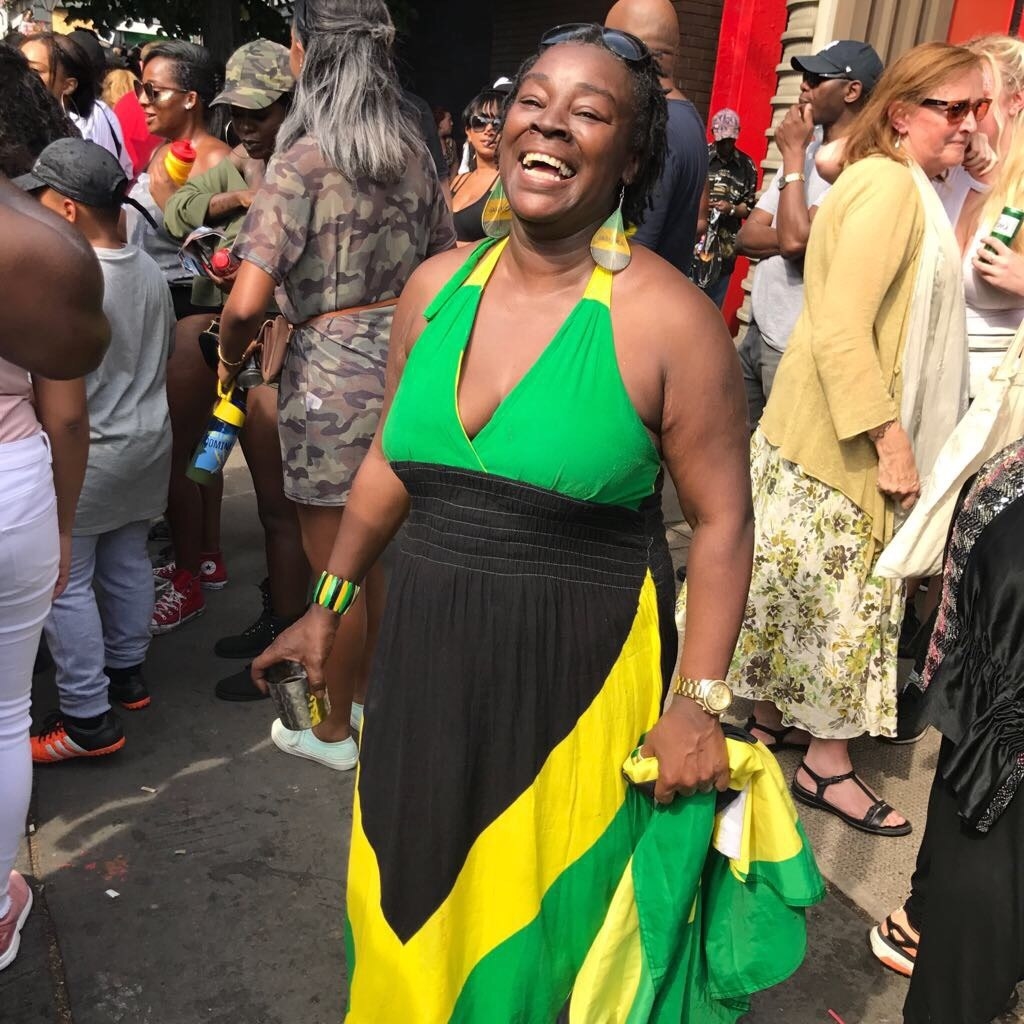 Yvette Williams, one of the coordinators of the campaign group Justice4Grenfell, said the fire had made the local community even closer at this year's carnival. "The community feels so much tighter this carnival. Grenfell has brought everyone together, which is one good thing that's come out of it. There's a feeling that we're all one."
On Sunday, the first day of carnival, 33 people were arrested, making headlines across the news media. The media focus on crime, which began before carnival even started, has exasperated Williams.
"I wish [the media] wouldn't keep reporting the crime figures," she said. "Thirty-three arrests at any other big event would be expected. I'm sure there are 33 arrests at Trooping the Colour but they don't make headlines. It's that historical legacy of aligning carnival with trouble and crime."
Kirk Brown, 40, was selling jerk chicken on a stand off Ladbroke Grove. He said policing of the event had taken the fun out of it. "I've been coming for 17 years but a lot of people I know aren't here. It's bad this year. There's less people, less music. It was the same last year, with more police than patrons."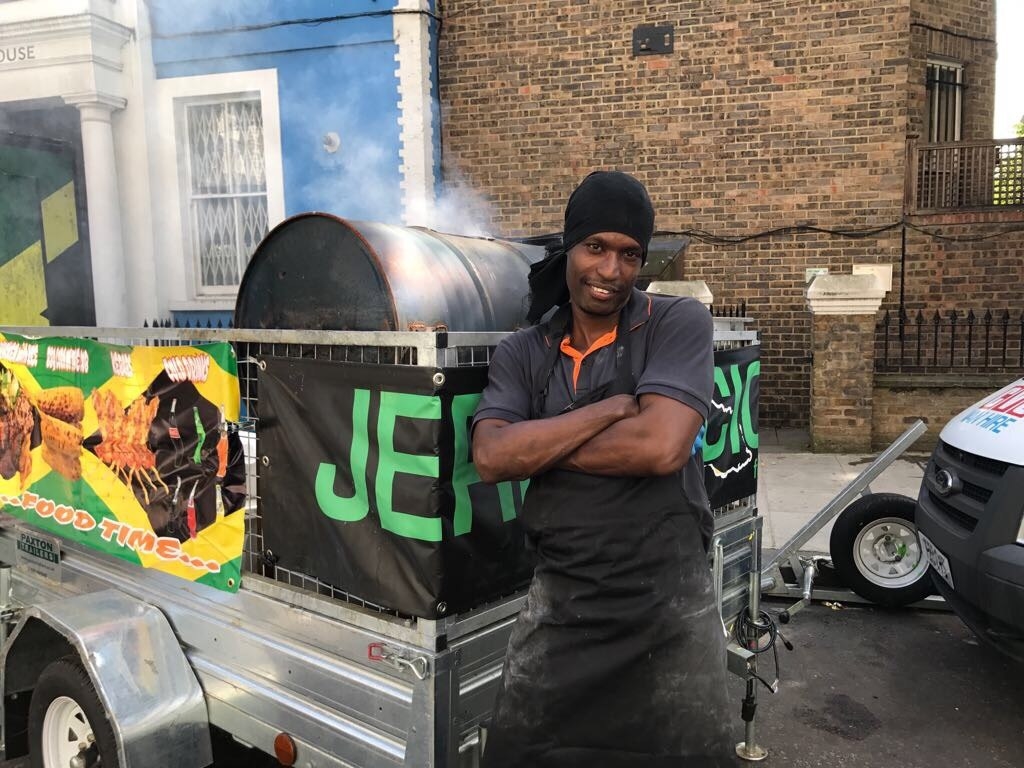 "People just can't be bothered. They say it's not the same and don't feel the vibes," Brown said. "Also with Grenfell a lot of people feel heartbroken still. They don't feel right having fun."
For most people though, frustrations with policing and the shadow of Grenfell were not enough to stop them having a great time.
Mandy Brown, who declined to give her age but said she had been coming to carnival for "at least 20 years" said that while this year's event was more subdued than previous ones, it was still the highlight of her year.
"I'm having a fantastic time," she said. "I don't think Grenfell has made it different but I admit when I got off the train and saw the building my spirit went down. But I got rid of that feeling.

"I look forward to carnival from before the year starts. You can dress how you want, there's lots of people having a good time, and people are half-naked – there's skin all over the place. It's wonderful."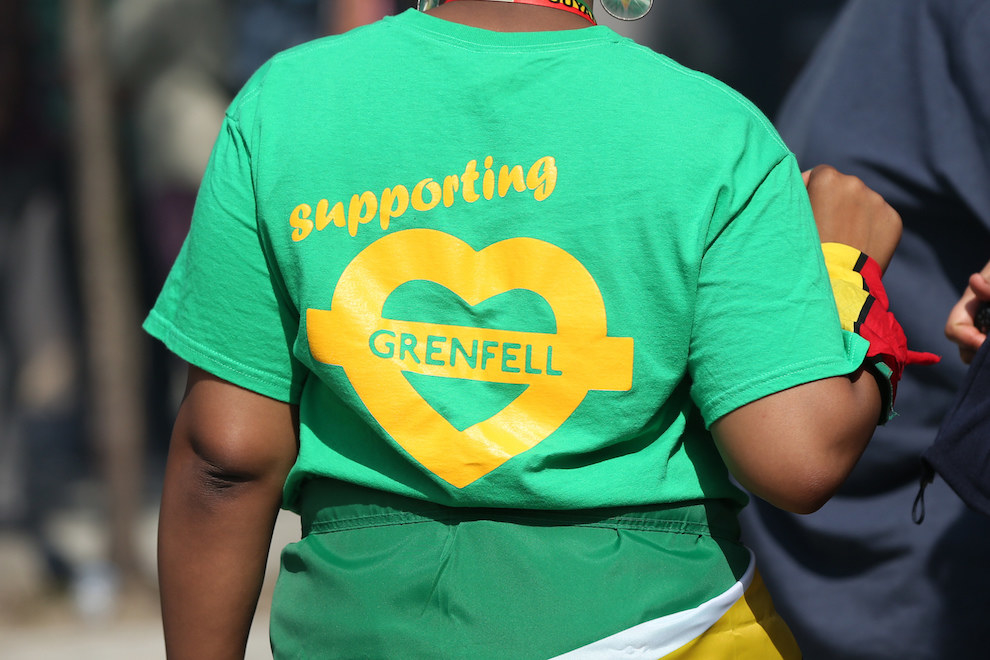 Looks like there are no comments yet.
Be the first to comment!