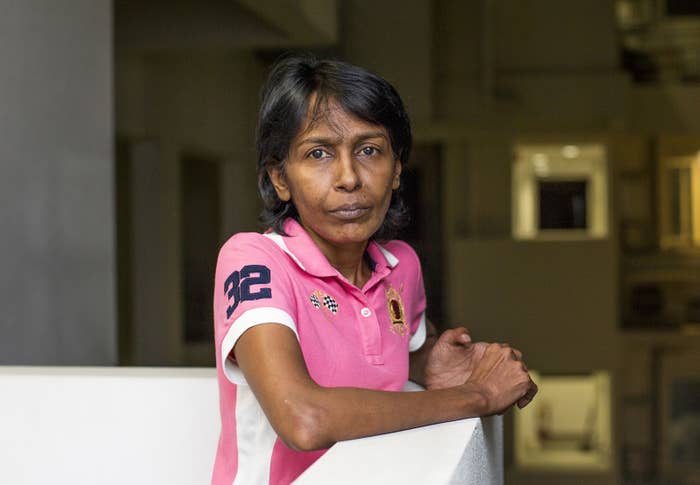 When Irene Clennell arrived at Singapore's Changi airport in February this year she hoped it would only be a few weeks before a successful legal challenge would bring her home again.

Clennell, who has a British husband, British sons, and a British grandchild, built a life in the UK over her 27-year marriage. But earlier this year the Home Office took her into immigration detention, saying that her latest visa had run out and she had no right to stay in the country.
This Sunday marks six months since she was forcibly removed from the UK with just a few pounds in her pocket. And despite making a fresh spousal visa application to be reunited with her family in County Durham, she has yet to hear from the Home Office.
The Home Office is meant to deal with visa applications within 60 days but Clennell has been waiting nearly 80 days and still heard nothing. Though she instructed a new lawyer on arrival in Singapore it took several weeks for her solicitor to put together a case and a fresh spousal visa application was made on 9 May.
In an attempt to fast-track the case Clennell paid the Home Office a higher fee of £580 for a premium service to look into her application within 15 days. She was not told that it was not applicable for complicated cases like hers, and the Home Office has not refunded the money. It says everyone has the right to get legal advice before putting in applications.
It is not only Clennell who is desperate for her case to be solved quickly.
Her husband, John Clennell, is still unwell after a femoral artery bypass in his leg and a hernia operation last year. His wife was his full-time carer before she was deported. Having worked all his life as a gas engineer, he had to apply for sickness benefits when he got ill last July.
But in February, just as his wife was being deported, John received a letter from the government saying he was fit for work and would no longer get his employment support allowance (ESA).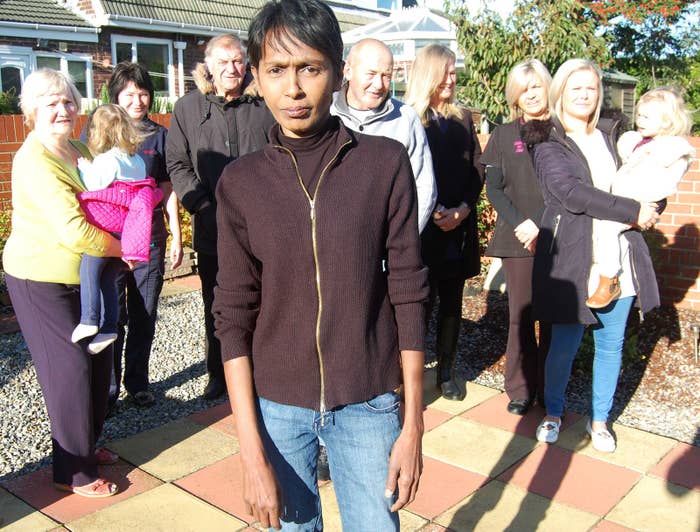 John's sister, Angela Clennell, told BuzzFeed News he has become more unwell since Irene left. Complications from a previous hernia surgery mean he has to wear a corset and needs another operation on his stomach.
"It's been a long time and he's going in for another operation soon," his sister said. "He's suffering from depression... My mum goes over to help him. She's 73 and it's hard for her, but she just does it because she worries about him."
Angela is furious at Clennell's treatment by the Home Office: "It's just awful. It's a horrible situation and it shouldn't be the case. She should be here with her family. I think she's lost enough time now.
"John worked all his life until he was ill and she's never claimed from the state; they've never cost them a penny. It's a disgrace."
Speaking on the phone from Singapore this week, Irene Clennell said: "John has got quite a lot on his plate because he's been going to hospital and he's got two dogs to look after. He's not feeling well and having to do everything by himself. Some days he'll ask 'Did you hear anything?' I think it's quite depressing for him, all this. And on top of that his sickness as well. It's not easy what he's going through."
When BuzzFeed News spent time with Clennell in Singapore in the days after she was deported, she said the country where she was born "just doesn't feel like home". She says nothing has changed on that front and she still misses her life in Chester-le-Street.
After months of sleeping on the sofa at her nephew's, she is now staying at an aunt's house and is desperate for the waiting to be over. "I'm just stuck and sitting here," she said. "I don't know what to do. If they give me an answer I'll know what to do next, instead of just hanging around."
She also worries about money. In the days after BuzzFeed News first reported Clennell's story, readers contacted the family pledging to contribute towards Clennell's legal costs and a crowdfunding page was set up. That GoFundMe page raised more than £56,000 in the wake of her deportation, but with mounting legal and living costs Clennell says the money will not last forever.
She considered training as a driver in Singapore to earn money but worries the initial outlay is not worth the risk if there's a chance she can return home.
"I'm just waiting to get whatever definite answer so I can go and do something rather than sitting around doing nothing, because it's proper doing my head in. I didn't want to to start anything because everything over here you have to pay for, and if I do something and then get my visa everything is going to go to waste."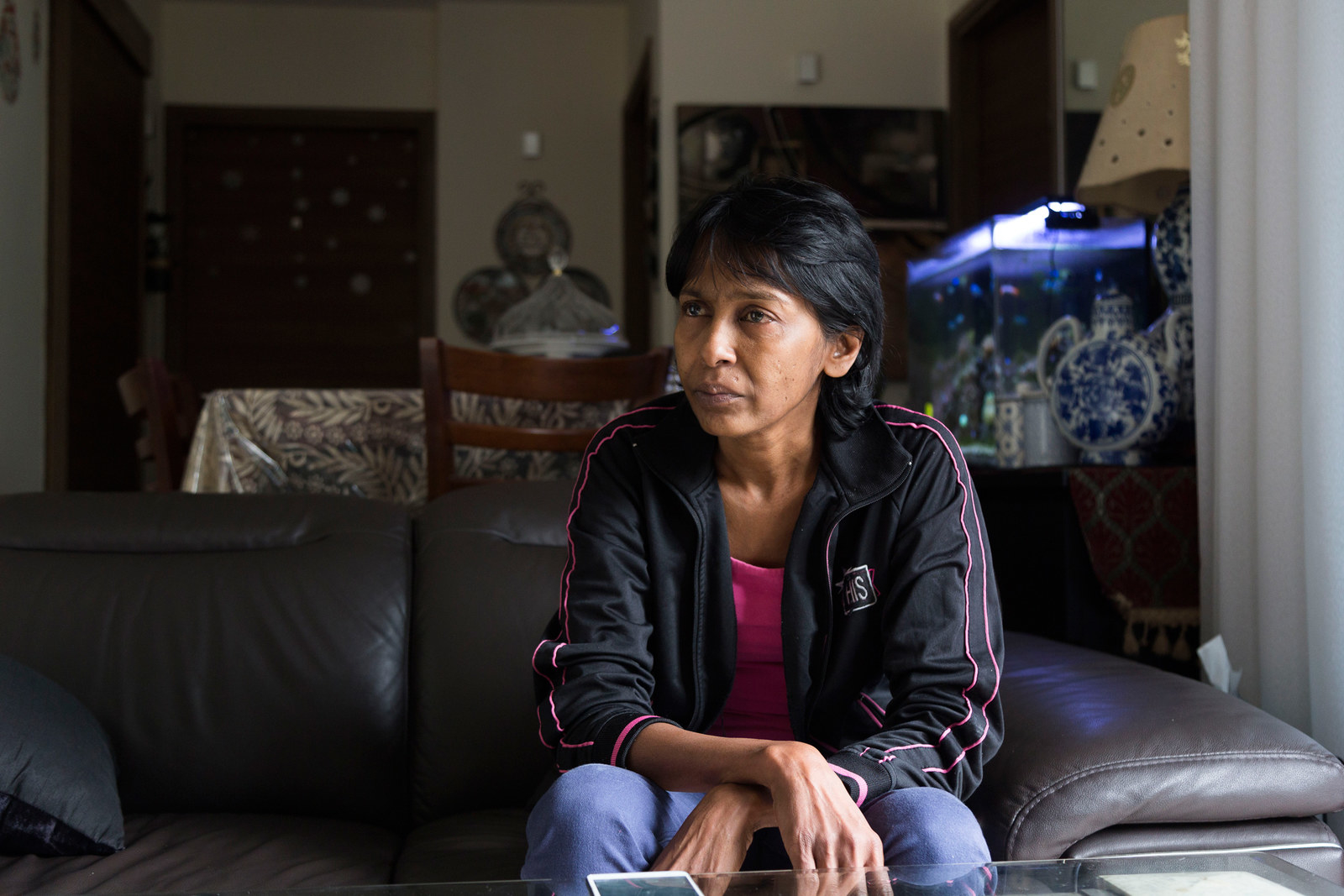 Clennell's immigration problems go back decades. She was granted indefinite leave to remain in 1992 but lost it because spent too long out of the country while she was in Singapore with her dying parents. Since then she has been trying – and failing – to sort out her status in Britain, until recently without the help of a lawyer.
Hilary Brown, Clennell's solicitor, said: "It's unbelievably difficult for any individual here in the UK or abroad to try to manoeuvre oneself through the immigration rules and provide all the documentary evidence to the Home Office that you satisfy the rules.
"We put in a robust application that addressed 27 years of failures from applications previously being made that were not successful. The failures don't go away until you've addressed them."
Brown said the failures made in the case lay with both the Home Office and Clennell, but that the immigration process is now so complex that it is harder than ever for individuals like Clennell to navigate it successfully without making mistakes.
"There's such a huge divide between those facing immigration issues and those making the decisions," she said. "The people facing immigration issues do not understand the documents they need to bring and they hope that somebody in the Home Office is going to show some compassion and common sense in the difficulty of obtaining a document when you're out of the UK, for example. And the Home Office position is that the rules are all there and we do not have the provision to exercise discretion."
Commenting on the government's delay in responding to Clennell's case, Brown said: "I'm disappointed that they haven't stuck to their own guidelines of 60 days and we will be chasing them. We've already chased them for a progress report on the 9th of August."
She added: "I want to see the Home Office grant this lady indefinite leave to enter to the UK and for her to be able to come here and reside here permanently with her family."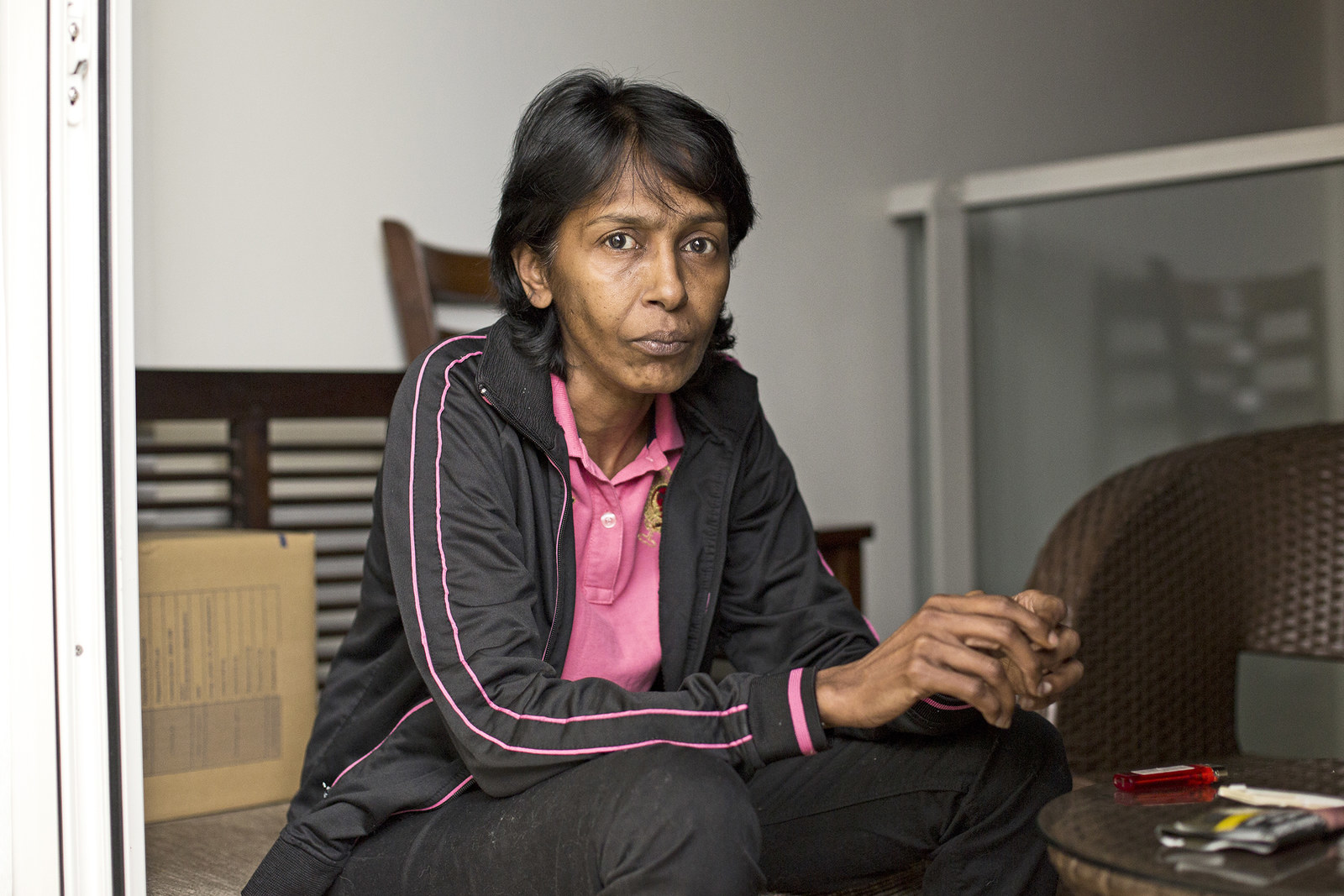 After BuzzFeed News reported on Clennell's deportation it was picked up by news outlets around the world as an example of the British government's aggression in its determination to bring down net migration. Since 2012, when Theresa May was home secretary, British immigration authorities have created a conscious "hostile environment" for anyone whose immigration status is not completely rubber stamped.
The problem with the crackdown is that so-called "illegal immigrants" are being chased by a department with a long history of bad decision-making, extreme delays, and poor record-keeping. So much so that some do not even realise their status in the UK is in question.
The Home Office has more complaints upheld against it than any other government department, according to a report by the Parliamentary and Health Service Ombudsman published last December. In an official inspection report in 2012, the department was found to have almost 100,000 pieces of unopened post and a massive backlog in cases .
In some cases, this chaos means that people are entirely unaware of their irregular status – or assume that after years of being ignored, their life in Britain is no longer under threat. The policy has even resulted in people whose families are British going back five generations being threatened with deportation.
The Liberal Democrats' shadow home secretary, Ed Davey, said: "The Home Office's immigration arm is plagued by errors, delays, and poor decision-making. Cases like that of Irene's remind us of the real human damaged caused by this incompetence.
"The huge cost involved, in addition to the emotional anguish, is a real stain on what should be a system that is efficient and dignified.
"The immigration minister must look at this case urgently so that Irene and her husband can be reunited."
Clennell's MP, Kevan Jones, has also written to home secretary Amber Rudd about her case.
The Home Office would not comment on Clennell's case but indicated that a response was likely soon. The department argues that "non-straightforward cases" can take longer than 60 working days.