This Family Say They'll Have To Live 4,500 Miles Apart Because Britain's Visa Fees Are Too High
Visa fees for people settling in Britain have gone up by more than 1,300% since 2003 and lawyers say they could be illegal.
Alexis Smith and Willhaid Ayiego are starting to feel there is nowhere in the world they can settle together with their two young daughters.

Smith, 26, is British and Ayiego, 27, is Kenyan. Their daughters, aged 2 and 3, are both British. For now they live together just outside Aberdeen, where Ayiego works three carer jobs on zero-hours contracts.
As the partner of a British citizen, Ayiego is eligible for a new visa when his existing one expires in March, but there's just one problem: They can't afford it.
Smith said: "He does a job that a lot of people wouldn't want to do. He claims zero benefits – he earns too much for that, but not enough to put aside £3,000 for a visa.
"We've realised that it's not feasible. I can't take out numerous loans and to save that much every two and a half years is not possible without giving up food or something."
Applying for a visa used to be free for those already living in Britain. Since fees for indefinite leave to remain (ILR) were introduced by Labour in 2003 they have gone up by more than 1,300%, BuzzFeed News analysis reveals.
Some of the most dramatic annual rises have happened since the Conservative government took power in 2015. An ILR visa now costs £2,297 and has to be paid at the same time as £1,000 in NHS surcharges and the cost of any legal advice applying for it. In 2003 the fee was just £155.
In the last three years the annual rises in the fee have been way above inflation, going up on average by more than a quarter each year.
This April the Home Office will announce the fees for 2018/19, and lawyers are expecting the cost to rise further still. An order passed last year set an upper limit of £3,250, which experts predict at the current rate will be reached by 2019.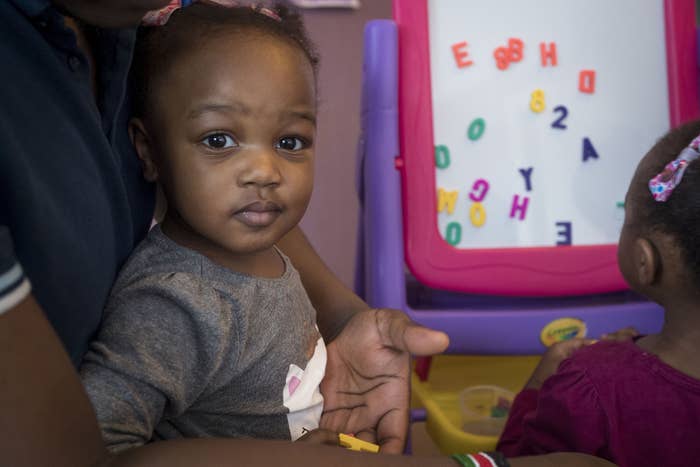 For couples like Smith and Ayiego, the high rates are pricing them out of a family life altogether.
In order to support the family and meet the minimum earning requirements for his visa, Ayiego earns roughly £35,000 but on zero-hours contracts, which are hard to rely on. During the day he works with a child with disabilities and at night he supports elderly people in their homes. Smith is a full-time parent to their two toddlers.
When Ayiego's existing visa as a partner of an EU national expires in March, they will face a series of four visa applications over the next decade if he wants to stay in Britain, each costing several thousand pounds in fees and charges.
They met in Kenya in 2012 when Smith was volunteering at a Nairobi orphanage where Ayiego, who was then a student, also volunteered. Now the prospect of many thousands of pounds in visa fees means Ayiego is being forced to consider returning there.
"He's saying he'll just go back to Kenya and support us from there," Smith said. "One option is for him to go there and the maximum I can spend there is six months, so every year with the girls we could be with him half the year and in the UK the other half."
Kenya doesn't have a visa for unmarried partners – and they don't want to marry for immigration reasons. "We love each other but we don't want to get married for a visa," Smith continued. "It's so unromantic.
"We just want to stay together. We don't want our children to grow up with one parent and not the other. It's become very stressful for us now."
Smith was born in Bermuda but is a British citizen and has lived in the UK for the last decade. She says Bermuda is not an option because the cost of living is too high and their British daughters do not have citizenship. They wonder about returning to Malta, where they first lived together in Europe, or another EU country, but are worried about where that would leave them after Brexit.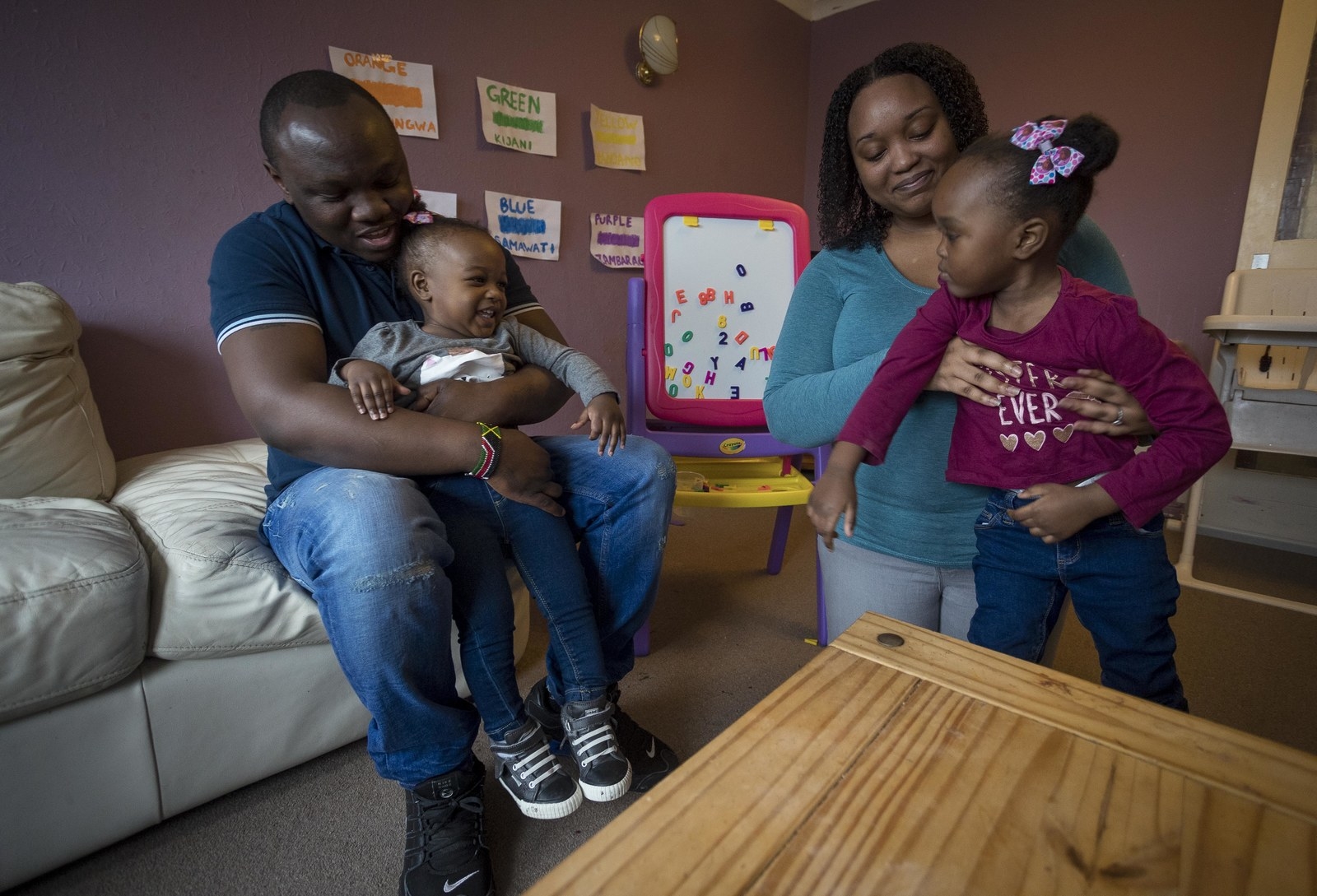 At the current fee rate, the Home Office makes a profit of more than 800% on an ILR application, since the visa itself costs just £252 to process. The Home Office justifies the profit-making fees by saying they are designed to "cover wider immigration system costs that are not directly fee-funded".
Sonel Mehta, founder of BritCits, which campaigns for British families with non-EU members, believes the fees are being set higher and higher in the hope of driving out migrants on lower incomes. "I don't know what else it could be. Inflation hasn't gone up remotely like that and wages certainly haven't gone up like that."
Lawyers say the fees are now so high they may be unlawful. Adrian Berry, barrister and chair of the Immigration Law Practitioners' Association, says the situation could result in a legal challenge. "If you shut someone out because [a visa] is so prohibitively expensive that it exists in theory only, it's not fulfilling its statutory purpose. If fees are set at an unnecessarily high level they can infringe human rights. There are a number of ways in which a judicial review could be brought against these fees."
Last year the government gave just two days' notice before hiking the fees by £422, giving families who had been saving no time to scrape together the extra money. They laid the legislation before parliament on 4 April and the fees came in two days later on 6 April.
Berry said he is expecting a similar annual rise. "If they've been putting it up about 20% a year there's no reason to think they won't put it up the same this year. They haven't become more liberal towards migrants."
Prohibitively high visa fees are likely to be especially relevant if, after Brexit and transition, EU citizens have to apply for similar visas.
Diane Abbott, the shadow home secretary, told BuzzFeed News: "Labour is opposed to these whopping increases in fees.
"The Home Office is in complete chaos and it is laughable that they feel able to command such prices with the severe delays and the number of wrongful claims upheld by the ombudsman.
"Another hike in prices will adversely affect some of the most disadvantaged in society. It is clear that the Tories' attempt to create a 'hostile environment' has not only kept families apart, but has also discriminated against women, BAME communities, and those on lower incomes."
To get a spousal visa you already have to prove you earn at least £18,600 (or more if you have children) but organisations working with migrants say the high fees, which have to be paid every two and a half years until you qualify for permanent residency, create a further financial hurdle that is pricing out many families altogether.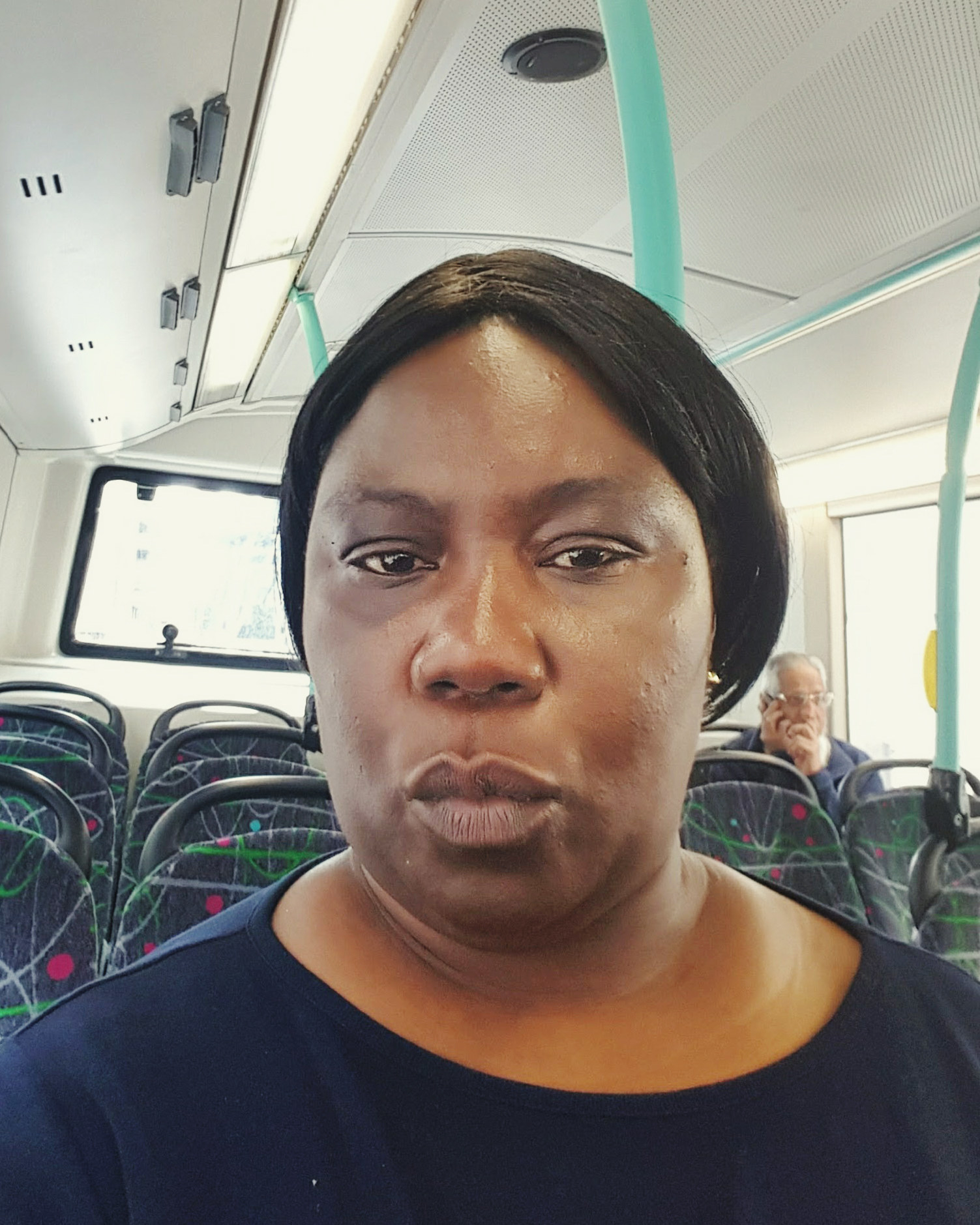 Titilayo Adamson's 13-year-old son, Michael, is British and has lived in the UK all his life. But now Titilayo, 50, is frightened that they will have to uproot their life in east London and go to Nigeria because she cannot afford to renew her visa on her salary as a support worker for children with learning disabilities.
Titilayo first came to Britain 15 years ago and currently has a leave-to-remain visa that expires in June. She should qualify for indefinite leave to remain but has no idea how she will pay for the visa, let alone the NHS surcharge or a lawyer to help with the forms.
Even if the ILR fee stays at £2,297, it is beyond her reach. "I can apply for ILR, but where's the money now?" she said. "The fee is too high. I just don't know how to do it. I don't have any savings. Where am I going to get thousands of pounds from?"
She saved to renew her last visa and to fund her son's naturalisation but now has no savings left. She said the now-defunct charity Kids Company helped last time she went through the visa application process but that now she is "shaking and sad" and has nobody to turn to.
"My life and my son's life has been so difficult until social services and Kids Company came to our rescue. They both fought for us and the Home Office granted us residency.
"This money is just too much for me. I don't know where to get this money from. In June my leave to remain expires and I can apply for ILR. I don't have a lawyer. Kids Company helped me before, but they are no more."
She said she first came to Britain on a visitor's visa when she got pregnant by a British man. She has had a long battle to stay in the country and says she has not been back to Nigeria since leaving.
Speaking about what her life would be like if she and her son went to Nigeria, she said: "There's nobody to fall back to; my sister is dead, my dad is dead. I haven't been out of the UK since 15 years ago."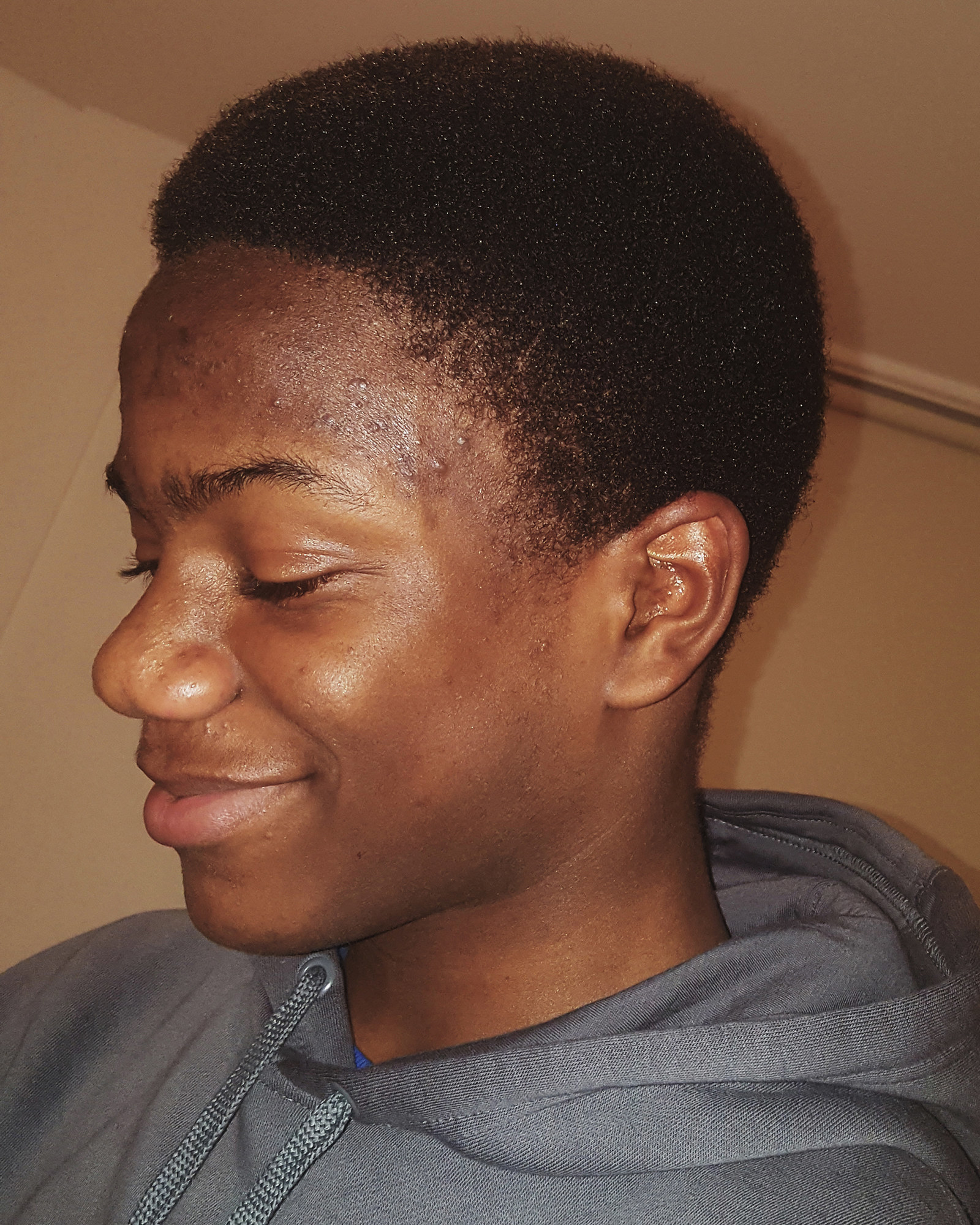 Fizza Qureshi, director of the Migrants' Rights Network, said the fees "feel like an additional tax on people just to stay in the UK. It just seems really unfair and the issue for us is if you make an error on an application, you might have an opportunity to appeal but you're going to have to put in a fresh application, and that's an additional cost.
"I do feel they're taking advantage of a certain group of people who want some security and realise it's an avenue to gain funds from this group of people.
"Who will have access to that amount of money? It will be people in very high-wage roles, so young people are excluded and people on lower wages are excluded. We know that people are taking out loans and scrimping and saving to gather the fees."
Getting legal advice for a visa application drives up the cost further. Legal aid is no longer available in most immigration cases unless it is an application for asylum or release from detention, and BuzzFeed News has revealed it is at an all-time low. But skipping legal advice on a visa application can be a false economy: If a visa is rejected because of a mistake on a form, a whole new application is required and with it a repeat payment of the fee.
The government announced last week that the annual NHS surcharge will double to £400 later this year – which in practice adds an extra £1,000 to an ILR visa, since two and a half years of it have to be paid up front at the same time as a visa application. Though no official date has been announced for its rollout it is expected to be at the same time as April's fee rise.
Satbir Singh, chief executive for the Joint Council for the Welfare of Immigrants, is frustrated that the rhetoric around charging migrants high fees for visas as well as a surcharge for the NHS ignores their tax contribution. "People are coming and paying taxes. The taxes that migrants pay is more than the value of the services that they use and most estimates put that surplus in the billions of pounds. So the idea that the NHS surcharge is the only avenue through which people moving to the UK pay for the services they use is nonsensical, and the minister knows this to be true."
He believes the escalating fees and charges are part of the prime minister's stated desire to drive down net migration to the "tens of thousands". Singh said: "It's part of the ongoing effort to reach the magical 100,000 target. I wouldn't rule out the possibility that fees are being used as a deterrent."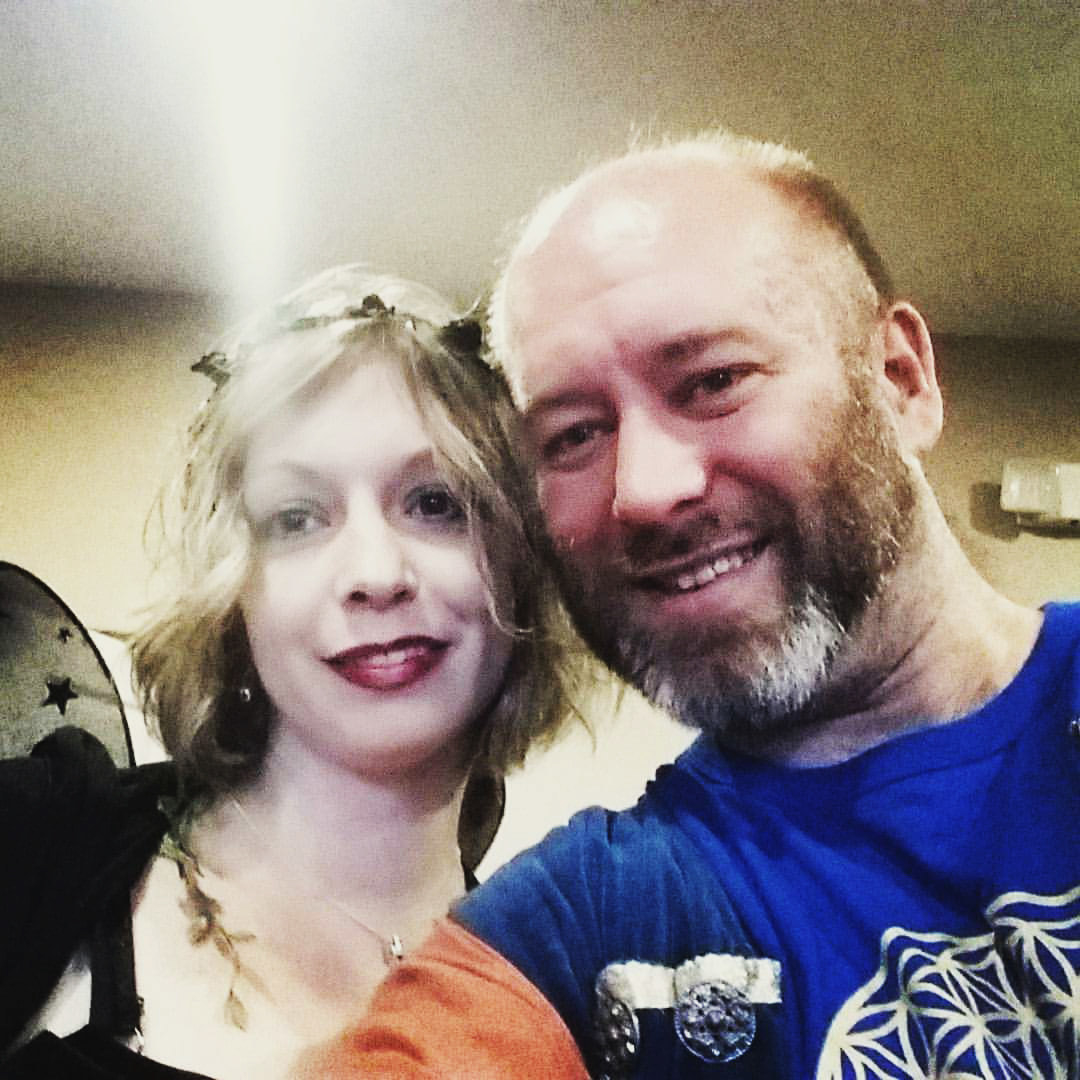 Wes White, 41, who lives in London with his American wife Erica Viola, 36, said visa fees – on top of a minimum income threshold – have made life difficult for them.
"The initial application fee has certainly affected our finances – plus we are already concerned about the 'further leave to remain' fees and 'indefinite leave to remain' fees that will come down the line. It is incredible that having paid thousands of pounds to be allowed to live with my wife in my own country, I will also have to pay thousands of pounds again for her to be allowed to stay here."
Despite having strong community roots in Somerset, where he had recently been made the Bard of Glastonbury, White felt forced to move to London in 2015 to make sure that his income as a library assistant would meet the income threshold for a spousal visa.
"I moved to London to meet the minimum income threshold and of course the cost of living here is high even without these fees – with them it becomes crippling and puts unnecessary strain on us. I cannot see how it's deserved and it certainly feels like punishment for marrying a foreigner.
"The worst part of it, apart from the sheer scale of the fees, is that they rise after you've already embarked on the process – so we have no idea what we will have to pay next year or in a few years' time when we move to the next stage of the application."
The couple were married in 2013, but Viola was only able to join him in Britain for the first time last year because it took so long for White to find a job that paid enough – and to prove his earnings.
White said: "Some of the people who support a tough spouse visa regime argue that there is a problem of overpopulation in the UK. In my view the visa policy actually makes this problem worse, because of people like me moving from quiet rural areas to places like London where there is already a high population density."
A Home Office spokesperson said: "We want to reduce the burden on taxpayers by making sure that the Border Immigration and Citizenship System is fully funded by those who benefit from it.
"When setting the fees we consider the cost of processing the application, and also the wider cost of running the system. We keep these fee levels under review.
"We provide exceptions to application fees to protect the most vulnerable, such as victims of domestic abuse and children at risk."