The Tory MP Who Chairs The Justice Committee Says The Government Went Too Far When It Cut Legal Aid
Conservative MP Bob Neill told BuzzFeed News the government could no longer "treat the law like a commodity"
The chair of the Justice Select Committee, Conservative MP Bob Neill, believes that "budget pressures" and an "unwillingness to listen to professionals" meant changes to legal aid were rushed through and went too far.
Neill, who is also a barrister, said the government could no longer "treat the law like a commodity".
Speaking to BuzzFeed News ahead of the committee's questioning of Justice Secretary David Lidington on Wednesday, he said he thought cuts to legal aid were likely to turn out to be a false economy.
Since the coalition government passed the Legal Aid, Sentencing and Punishment of Offenders Act (Laspo) in 2012, fewer people than ever have qualified for free legal help. BuzzFeed News has revealed that since 2011, just before the legislation was passed, there has been a 520% increase in people seeking personal support in court because they have no lawyer.
Neill said that there was "no doubt" that the legal aid changes introduced in 2012 "have created a really quite significant spike in the number of litigants in person," adding, "I think that's a problem."
Neill was a cabinet minister in another department when Laspo was introduced and says it came at a time when everyone was being pushed to make cuts and reduce the deficit. "There were quite significant pressures [around] deficit reduction, they had to try and keep their budgets down. The MoJ had taken a big hit in its funding. And legal aid had grown a lot... But it went too far, that's the basic problem."
He said the rush to make cuts meant ministers did not do the research they should into the impact the legislation might have. "There was a sort of unwillingness to listen to professionals... you talk to local authorities, social services practitioners for example, and people like Citizens Advice, they're not lawyers but they're seeing impacts. You don't have to just believe the lawyers to see in practice.
"They didn't really do any proper analysis of this. There wasn't any piloting; there wasn't any proper impact assessment of it, so it was rushed. It was brought in too quickly and on a slightly theoretical model."
Built into the legislation was a promise to review its impact, which the government pledged would take place within three to five years of its implementation in 2013. It has now been more than four and a half years and there is no review. Neill and the select committee is likely to push Lidington to commit to a timeline for one.
Lidington was appointed to the post in June this year and the committee sees this session as the minister's chance to set out his aims.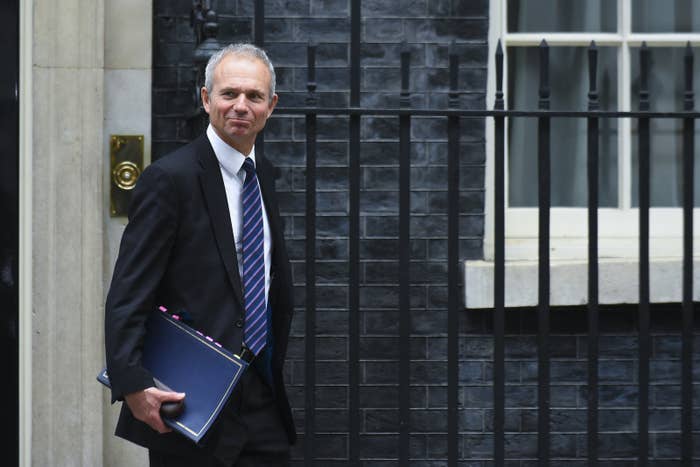 Neill said he believes cuts to legal aid may have been a false economy and hopes that an impact assessment of the legislation will look at whether the growth in people in court with no lawyer has increased court time.
"There's no doubt that litigants in person mean that cases take longer to deal with. Inevitably the judge has to spend much more time helping litigants in person through the case, in the interests of justice. So I wonder if this supposed economy is actually a false economy.
"The amount of court time that's taken up, especially in family and maybe some small civil cases, the amount of judge time all that involves may potentially outweigh in large measure the savings. So I think that's the other area they ought to look at in hard terms."
As well as the financial impact of the cuts to legal aid, Neill is concerned that the rise in litigants in person is infringing people's rights.
"If you've got a right in law, to enforce it you've got to have the ability to present your case in an articulate fashion," he said. "Not everybody is able to do that. And that shouldn't be simply on an ability to pay. So I think there's a social justice argument about it."
As well as cuts to legal aid, the Coalition government introduced dramatically increased court fees in employment tribunals. The fees, up to £1,200 in England, Scotland, and Wales, were intended to prevent spurious or weak cases reaching court. The Supreme Court ruled this summer in a case brought by Unison that the fees were unlawful.
Neill said: "I think it's pretty clear from the Supreme Court judgment in the Unison case that the introduction of fees at a level which prevents people litigating their rights has been an obstacle to justice. You can't believe that a 70% odd fall in tribunal cases was simply taking out the unmeritorious ones."
He argues that the government needs "to be much less draconian" about any new fees scheme it introduces, adding: "I've often felt...they were using fees to really achieve a different public policy goal which is to reduce the amount of claimants on the basis that it's onerous to businesses and onerous perhaps to some employers.
"Well, whatever the merits of that, if you're going to do that it seems to me you should change the substantive law and make it harder to bring a claim, rather than using the fee system as a form of rationing. Clearly in this case it's weeding out meritorious claims potentially along with unmeritorious ones so I don't think that's the right way to do and I think the government needs to revisit that."
The mistake of the Coalition government, according to Neill, was that it was too budget-driven in its approach to the law. "I hope that when we speak to the Lord Chancellor [Lidington]... that he'll recognise that quite an important part of that judgment is that you can't treat the law like a commodity. Access to justice involves not only for there to be a rule of law and independent courts but they've got to have a reasonable ability to access them….
"I think that's where Laspo perhaps failed, it put too much emphasis on the transactional nature of court hearings and not enough of the fact that there is a public benefit in people being able to litigate. I think we need recognition of that and I hope David Lidington will do that."
Speaking about the impact of Laspo on justice, Neill insisted that the quality of justice remains "very good" in Britain. But he believes it risks being chipped away in the increasingly pressurised lower courts.
"At the top level we do stuff really well [but] I do think there's a risk that the pressure on the system, particularly lower down - and the number of unrepresented defendants is a part of that - does run the risk of compromising that quality," he said. "I do think the pressures are such that you can't exclude the risk that in some cases people will not get as good a service as they are entitled to.
"When I talk to practitioners I think there's a real issue now on the pressure of people coming into court unrepresented, particularly in family cases, it's a real burden on the district judges and county court judges and I think that also applies in some civil cases too."
Neill expressed his hope that the Prime Minister would look at the issue, given that Theresa May talks "about injustices in society and part of tackling injustices is that where there are legal rights to protect people, it's important that they have the means of enforcing those rights."
Neil said the Ministry of Justice needed to be more transparent - particularly in its assessment of controversial legal aid cuts.
"I'm sure there's work being done but we haven't really seen any of it yet and one of the things we do want to press the MoJ about generally is transparency. Given that there was a lot of criticism of the fact that this was rushed and wasn't properly trialled in a number of cases, it would only be right and proper to answer that that we come up with what evidence is available.
UPDATE
The Ministry of Justice had not responded to BuzzFeed News' request for a response by the time of publication. But in a statement following publication, a spokesperson said: "Maintaining access to justice continues to be at the heart of our reforms. We are focusing legal aid resources on those who most need help – last year we spent £1.6 billion on legal aid, just under a quarter of the Ministry of Justice's budget."