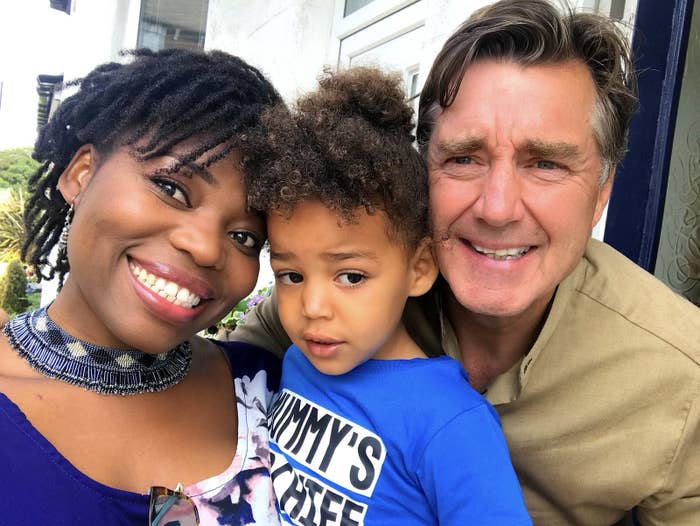 The Home Office has refused to grant a visa to a woman who settled in Yorkshire with her British family after her husband had a heart attack on a visit home.
Valentina Hynes met Stephen Hynes when they were both working in Nigeria. They have a 2-year-old son, Harry-Zander, who the Home Office says she can leave behind with her husband.
Until last year the family were living together happily in Nigeria, but on a visit to see Stephen's family last spring, he suffered a heart attack and had to be treated in the UK. Valentina stayed on a visitor's visa to support him after being advised that returning to Nigeria and then applying for a spousal visa could mean years living apart from her husband and son before getting a decision.
Before her visitor's visa expired, Valentina, 31, applied for discretionary leave to remain in January on the grounds that her husband and son needed her. Months went by with no word. In June she had a miscarriage, something she attributes to the stress of that time. "I had a miscarriage while we were waiting to hear," she told BuzzFeed News. "I lost a pregnancy due to this; the stress is unbelievable."
Two days after the miscarriage, she got the letter saying her visa application had been rejected.
"I'm constantly having panic attacks. My husband and I don't sleep properly at night because this is on our mind constantly," she added.
More than 100,000 people have now signed a petition calling on the Home Office to let the family stay together in Britain.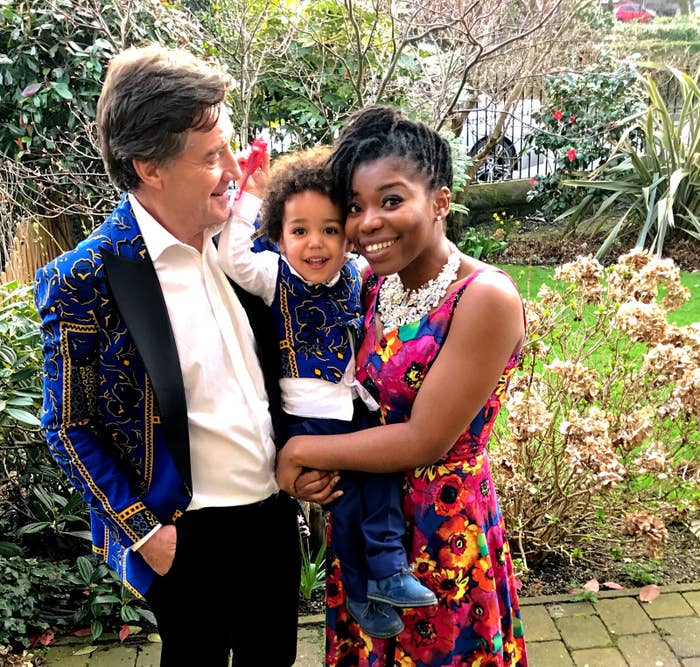 Though Valentina explained her husband's need to stay in the country because of his heart condition — and her desire not to be separated from him or their 2-year-old son — the rejection letter from the Home Office concludes: "We have decided that, based on the information you have provided, there are no compassionate factors in your case that warrant a grant of leave to remain outside the Immigration Rules."
Instead, the Home Office suggests she could leave her husband and son behind in Britain — or they could return to Nigeria with her.
Valentina said: "My son has a British passport; he's British. We don't live off the government. The only benefits we take are child benefit."
Valentina, who ran her own events company in Lagos, is banned from working while waiting for the case to be resolved. Stephen's earnings as a property developer mean the couple would still meet the income threshold for a spousal visa, but the Home Office says this is irrelevant because the application should be made from outside the country.
"The Home Office said I could leave my son with my husband and go back. Or my husband could go back to Nigeria. He has an 89-year-old mother and they say he has emotional support here. I don't understand how his mother will warm his bed or take his son to play dates.
"I can't leave my son. He's never spent a day without me. He's never spent more than a few hours without me. How do I leave a child I carried for more than nine months? His dad has to work, and he's the father — he can't replace a mother."
Harry-Zander now has a place to start preschool in Harrogate in September and they want to get on with the life they have built in the town.
The shadow home secretary, Diane Abbott, told BuzzFeed News: "This is yet another case of appalling treatment under the immigration system put in place by this government. The suggestion that a 2-year old be separated from his mother really is inhumane.
"The government should end its 'hostile environment' policy and start to treat people as human beings. Labour has pledged to honour the right to a family life, and we will not be splitting up families to pursue bogus immigration targets. Sajid Javid should immediately instruct officials to address this case fairly and as a matter of urgency."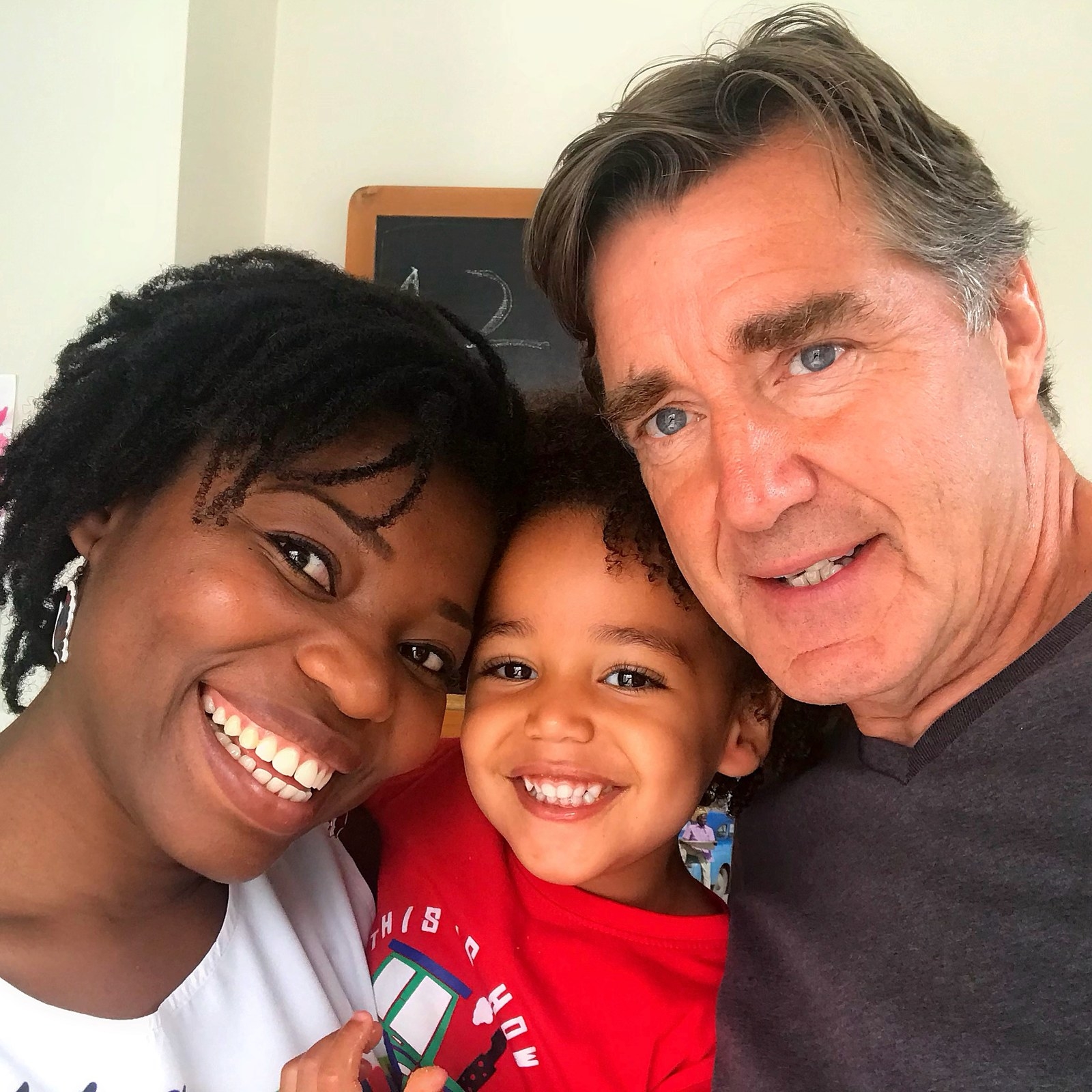 Valentina is an associate fellow of the Royal Commonwealth Society in recognition of her charity work in Nigeria — but in Britain uncertainty over her immigration status has even stopped her being able to volunteer. "I volunteered in a dementia care home doing free professional makeup and crocheting things for them to sell to raise money," she said. But two months ago she had to stop because she couldn't complete a criminal records check while the Home Office had her passport.
The situation has left her hugely frustrated. "I'm quite entrepreneurial in nature. I like to do things and have a plan. Even giving back to society is quite hampered."
The couple first met in 2014 at a party in Lagos that Valentina's company had organised for the running club Stephen was a member of. Valentina recalled: "He asked for my card because it was his turn to host the next event, and then he asked to meet for drinks. I said, 'I don't mix business with love.'" But they stayed in touch and three months later they started seeing each other.

They had a traditional marriage in 2015 and an official civil wedding in November 2016 when their son was six months old.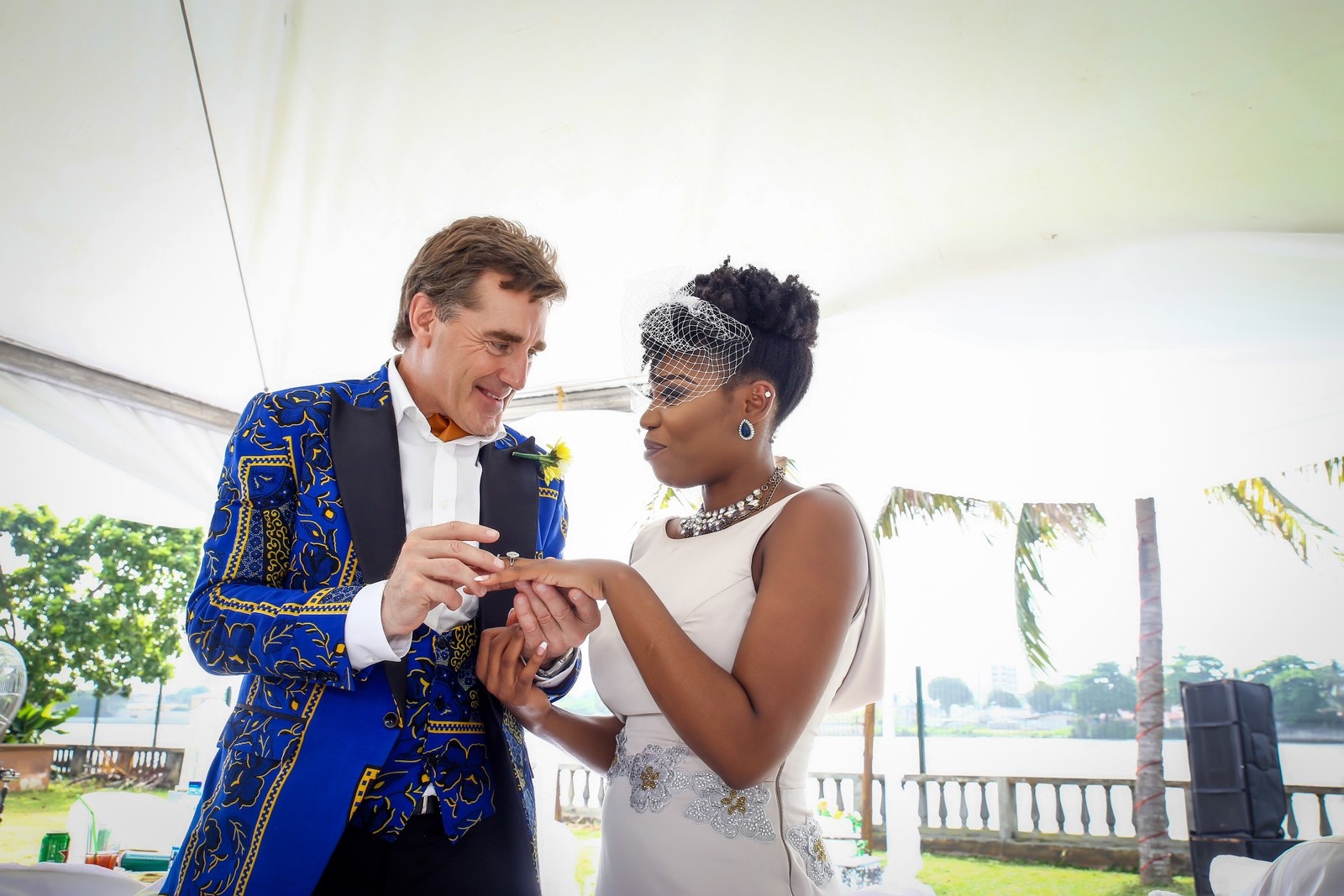 Last year Stephen had severe chest pains just before flying to Britain. He went to hospital in Lagos, where he was given an electrocardiogram (ECG) scan of his heart. "They said he was fine and gave him the all-clear to fly," Valentina recalled.
But when they arrived in Britain he had more serious chest pain. He was rushed to hospital, where they confirmed he had suffered a heart attack. When doctors saw a print-out of the scan done in Nigeria, Valentina says they were shocked: "They couldn't believe we flew because the reading from the ECG was a heart attack." The discovery changed their feelings about staying on in Nigeria.
After their case was rejected in June this year, the couple lodged an appeal but the hearing is not until February, thanks to backlogs in the immigration tribunal. Meanwhile the family are in limbo, wondering if they will be forcibly separated next year despite meeting the earnings criteria for a spousal visa. They want the Home Office to show discretion and grant them a chance to start their life in Britain in earnest.
Half of all Home Office decisions that are appealed are now overturned, the highest proportion on record and a situation that judges say reflects poor Home Office decision-making and a waste of public resources.

Valentina's lawyer, Naheed Akhtar, said that for family cases like these, the chance of an appeal succeeding is even higher. "It's 50% of all cases [overturned on appeal] but in these cases where you have a parent of a British national child, the percentage is a lot, lot higher."
Akhtar believes it is getting harder than ever for couples to persuade the Home Office to make an initial decision to keep them together in Britain. "When you're a partner of a British national it's at the discretion of the Home Office whether they're granted leave or not. In the past when various cases have applied in country, they've been granted visas. It's the hostile environment."
Sonel Mehta, founder of BritCits, which campaigns for the rights of families to stay together in Britain, is also concerned that the situation is getting worse. She said: "The government is still very much about pushing on with the hostile environment policy. Families being separated by UK immigration laws continues to be a major concern and it's something that's likely to affect even more people once we leave the EU because the safety net that comes to us with family reunification laws will be lost."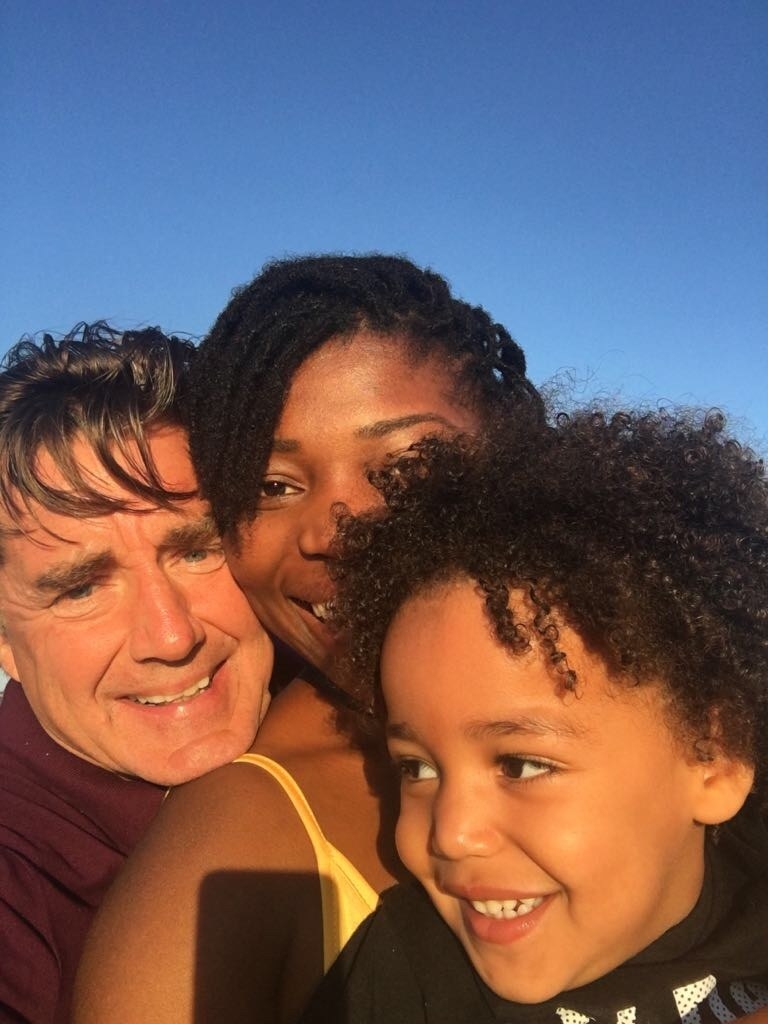 Stephen, who is 61, was working as a property developer in Nigeria and now works as a property consultant. Writing on a petition for their case, Stephen said: "We have now settled in the UK and do not live off the state, neither do we owe anyone. Our son who is British starts [pre]school in September, and we live just 10 minutes away from my 89-year-old mother who lives alone, we are a huge comfort to her. We have applied for a Discretionary Leave to Remain based on family life referring to our unique circumstances. But the Home Office have refused it.

"The possibility that Valentina may be separated from our 2 year child and doting husband not only hurts but feels like an infringement of our right to family life. Families like ours being torn apart is cruel — it is the hostile environment we've been hearing about. Why should a child be forced to live without both willing and loving parents?"
A Home Office spokesperson said: "The case is subject to an ongoing appeal and so it would be inappropriate to comment."