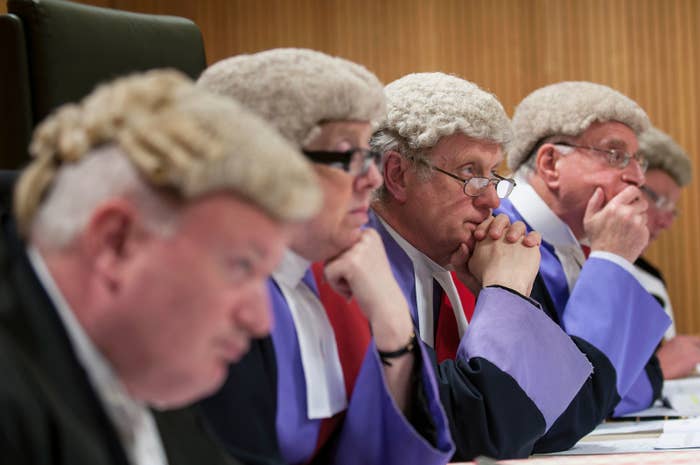 Research buried for two years by the Ministry of Justice reveals that crown court judges expressed concerns about the rise in people representing themselves in criminal cases.
The research – commissioned by the government in 2015 to review the impact of cuts to legal aid made in the 2012 Legal Aid, Sentencing and Punishment of Offenders Act (LASPO) – featured in-depth interviews with 15 crown court judges and six prosecutors in 2015 to find out their views on the impact of people appearing in court without lawyers.
The Ministry of Justice (MoJ) has kept the contents of the research under wraps until now. When BuzzFeed News first asked for it under freedom of information laws in last April, the request was rejected on the grounds that it "relates to the formulation or development of government policy".
Following an appeal to the information commissioner, the MoJ finally handed over a six-page "unpublished summary" of the research on Friday night.

It reveals that judges and prosecutors expressed concern that:

People defending themselves without lawyers had "varied but limited understanding" of what was going on in court, a situation that has obvious implications for justice.

Some felt that those without lawyers were more likely to be found guilty.

There could be an impact on witnesses of being cross-examined by the accused.

Unrepresented defendants' cases resulted in longer hearings and case progression was slower.

All the judges interviewed "stated a very strong preference" to people being represented and would delay hearings to try to make this happen.

There was a potential for those without lawyers to affect the neutrality of a jury in a trial, either, for example, by irritating them by their behaviour or provoking sympathy.
BuzzFeed News – which has now lodged another appeal with the information commissioner to force the MoJ to release the full research, including the testimony from the judges and prosecutors – has been uncovering the impact of legal aid cuts since last year.
One report revealed the rise in people defending themselves in criminal proceedings, following cases in Sheffield magistrates' court. The MoJ has since announced it is reviewing the legislation.
The most serious criminal cases are heard in crown court. Last year, more than 6,000 people appeared without a lawyer or had unknown representation at their first hearing – that's 7% of all defendants. In 2013 this proportion was 5%.
Though the cuts introduced by LASPO largely affected civil law, this research suggests one "significant change" to criminal legal aid appears to have prompted a rise in people defending themselves without a lawyer.
Since January 2014, defendants whose disposable annual income was £37,500 or more were not eligible for criminal legal aid. Before LASPO there was no upper income threshold in crown court cases and the research says the change created a "risk of an increase in unrepresented defendants in the crown court."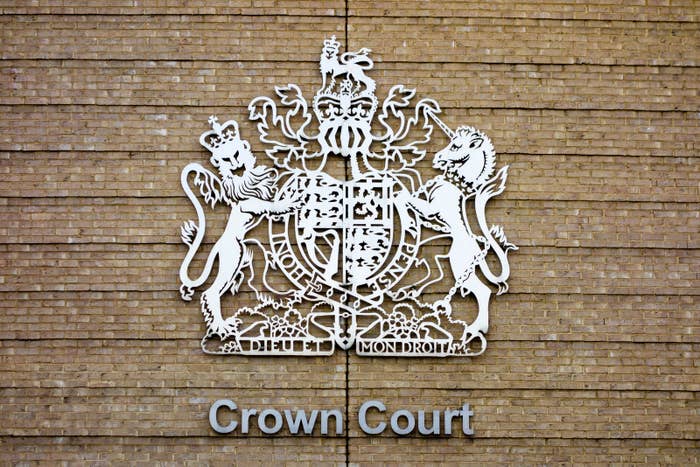 The summary reveals the level of unease in the judiciary and the Crown Prosecution Service about the situation. "All the judges interviewed stated a very strong preference that the defendant facing charges was represented," the paper says. "They were willing to delay a hearing if there was any chance that representation could be obtained."

The majority of interviewees said they "believed that the numbers of unrepresented defendants had risen since legal aid changes". Some said that the changes left "more people unable or unwilling to pay for legal representatives", meaning they had to defend criminal charges with no lawyer at all.

Detailing the serious concerns of judges and prosecutors about the level of understanding of those trying to fight criminal charges without a lawyer, the summary says: "Unrepresented defendants were seen as having varied but limited understanding of the court process by the majority of interviewees. Some CPS interviewees went further by highlighting issues such as unrepresented defendants not understanding how to present evidence about their case at hearings, how to prepare defence statements, or how to ask questions in court."
Though most interviewees thought the outcomes were the same for unrepresented people in court – despite the process taking longer – some were concerned about the impact on justice.
The summary says: "A few judicial interviewees said it was impossible to assess if the outcomes were any different. Other interviewees felt a higher proportion of guilty verdicts resulted from unrepresented defendants' cases."
The situation comes as criminal barristers across the country are striking over legal aid cuts. The action has prompted judges on the northern circuit to ask solicitors to step in for barristers in order to help defendants and ensure proceedings can carry on.
Angela Rafferty, chair of the Criminal Bar Association, said: "Cuts to legal aid by successive governments over the years are now directly affecting vulnerable people. Lord Leveson recently said that we risk a return to 'do it yourself' justice, which is no justice at all.
"Those who need legal advice and representation should be provided with it or injustice and inefficiency will result – as the judges questioned in this research have indicated. In 2016 the public accounts committee concluded that cuts had brought the system to 'breaking point'. It is now broken and under ever-increasing strain."
Richard Miller, head of justice at the Law Society, said: "It is deeply concerning that people are facing serious criminal charges without the support of a solicitor. Unrepresented defendants are often unable to defend themselves effectively – especially in serious cases – and there is a risk of miscarriages of justice resulting. The presence of unrepresented defendants also slows down the justice process because of the additional court time needed.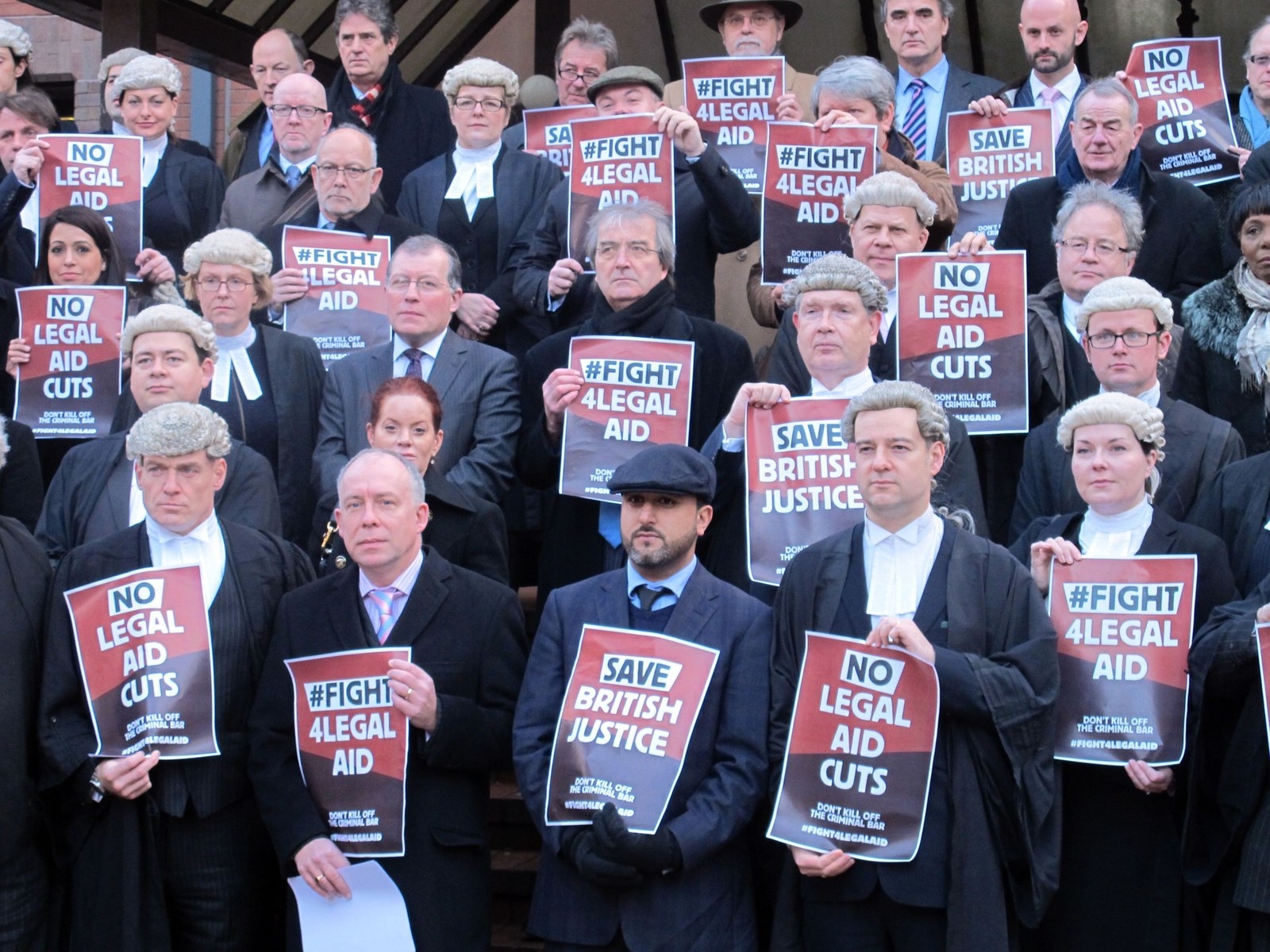 He said one reason for this was that the upper limit for the means test was set too low. "The means test has not been reviewed since 2010 and it is high time that a review is undertaken. The rule of law is the foundation of a democratic society. But the rule of law is meaningless if there is no access to justice."
The MoJ insists that the six-page summary is the only document in existence relating to the research.
Greg Callus, a barrister who also applied for the release of the research, said: "It's disappointing the MoJ appears to have released only a summary under FOIA and appears still not to be prepared to release the full, unredacted report, after more than a year of asking, and even after a decision notice from the Information Commissioner directed for it to be released."
He added: "The issue of litigants in person is hugely important: It affects the quality of justice, and creates huge implications for overworked judges and lawyers, leading to added cost and delay. It is a particularly serious issue in the crown court, which deals with the most serious criminal offences."
Penelope Gibbs, director of Transform Justice, said: "We have long known that unrepresented defendants get a raw deal in the criminal courts. This summary suggests that there are people facing serious charges who cannot afford legal advice.
"When faced with the complexities of our criminal law and system, unrepresented defendants cannot cope. And witnesses suffer collateral damage through being faced with inappropriate and sometimes aggressive questions."
A Ministry of Justice spokesperson told BuzzFeed News: "As this report notes, legal aid for crown court cases did not change substantially under LASPO and the number of unrepresented defendants has remained broadly stable since those reforms.
"It has also always been the case that some defendants will choose to represent themselves in the crown court for reasons other than finances.
"This report was a small-scale piece of research. We are currently conducting an evidence-based review of the changes made under LASPO which will report back later this year.
"The report sent was the one requested and it is in its entirety. There are no summaries nor are there any transcripts in the review."