Student Halls Across Britain Have Similar Cladding To Grenfell Tower
Cladding has been sent for testing at Nottingham Trent, Bournemouth, Newcastle, and Edinburgh Napier universities, and some students have been evacuated.
Student halls of residence across the country are reviewing fire safety because they are clad in the same or similar materials to those used on Grenfell Tower, BuzzFeed News has learned.
Accommodation blocks at Nottingham Trent, Bournemouth, Newcastle, and Edinburgh Napier universities all have similar cladding to that used on Grenfell Tower, where at last 79 people are believed to have died in a fire two weeks ago. Essex University is also testing cladding on one of its halls but says the material is different to Grenfell's.

Some have begun removing cladding already, while others are still conducting tests and checking other fire safety measures. In Nottingham, some students have already been evacuated as a precautionary measure.
Grenfell Tower had aluminium cladding with insulation that was combustible. Many student halls are also clad with aluminium and tests are under way to discover which include flammable insulation.
Frightened students worried about the risks involved in staying in their halls have contacted the National Union of Students in the wake of the disaster. The NUS is now calling on the government to check all halls of residents.
The NUS's Shelly Asquith told BuzzFeed News: "Following the tragic disaster at Grenfell Tower, students have contacted us concerned about the safety of their halls of residence. We are demanding the government takes immediate action to ensure all halls are included in fire safety checks.
"This needs to happen urgently to reassure students due to enrol in September. We also call on the government to reverse cuts to the fire service which so many of our members rely on."
Three of seven blocks at Nottingham Trent University's Byron House halls are clad with the same Reynobond panels that have been blamed for the fire on Grenfell Tower spreading so quickly. The panels have now been pulled for sale worldwide.
In a joint statement, Nottingham Trent University and UPP, which owns and manages the building, said: "The safety of our staff and students is of paramount importance to the University and its accommodation partner UPP. As such, the University and UPP – which owns and manages the Byron House accommodation – initiated an immediate review into the type of materials used on this building.
"This review showed that three of the building's seven blocks were clad using Reynobond ACM. As a precautionary measure UPP and NTU re-accommodated a small number of remaining students in these blocks into alternative rooms while further tests were carried out to determine the exact version of this product.
"Tests have since shown that these three blocks are clad using Reynobond (PE). In light of this, NTU and UPP are liaising with the fire service as a matter of urgency to agree an appropriate course of action."

Byron House was opened in 2013 and includes fire alarms and sensors in every room and a 24/7 concierge.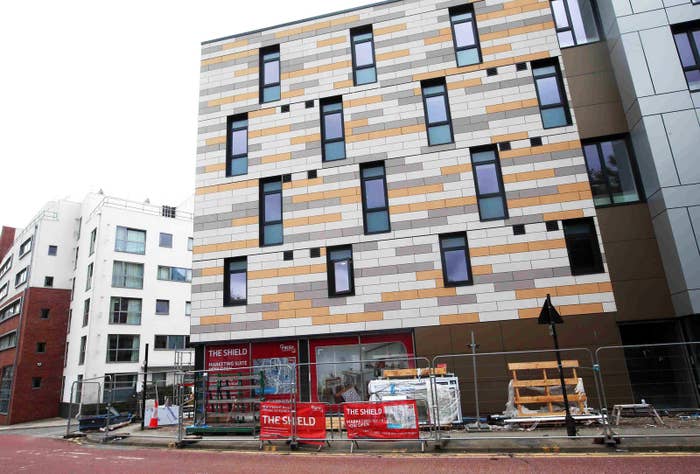 The same cladding is also in use on the Shield building in Newcastle, a newly built halls of residence that is due to be opened to students in September. The seven storey block will accommodate around 400 students.
Mark Slattery, a spokesman for BAM, the developer responsible for the building, said that despite using cladding of this kind, the building was safe. "If you're in a small block everybody can get out, you're in a different fire safety profile," he said.
"The panel itself is either the same one or the same type [that was on Grenfell tower] but the fire safety profile of the building is completely different. We have had three fire safety experts look at the building and say it's absolutely fine."
Slattery added: "If anything changes in the advice from experts because of what's come out of the [Grenfell] investigation then of course we'll address it."
Similar cladding to that used on Grenfell Tower has also been found in accommodation used by Bournemouth University and Kaplan International College. The 16-storey Bournemouth University International College building in Lansdowne houses almost 400 students and samples of its cladding have been sent for testing.
A spokesperson for Kaplan International College said: "Following the tragic fire at Grenfell Tower we have conducted a full review of our student accommodation to ensure that we are providing the safest possible environment for our residents.
"Our Bournemouth site uses a similar type of cladding on a very small area of the building, approximately 5% of the total exterior, though we have no reason to believe that this poses any risk to our residents. It is installed differently, including with fire breaks, and has been independently certified to be safe."
The spokesperson added: "In line with government recommendations we are sending cladding samples for testing and we expect to receive feedback on these in the coming days. In the meantime, we are working closely with local authorities and the fire services who have conducted their own site visit on Monday."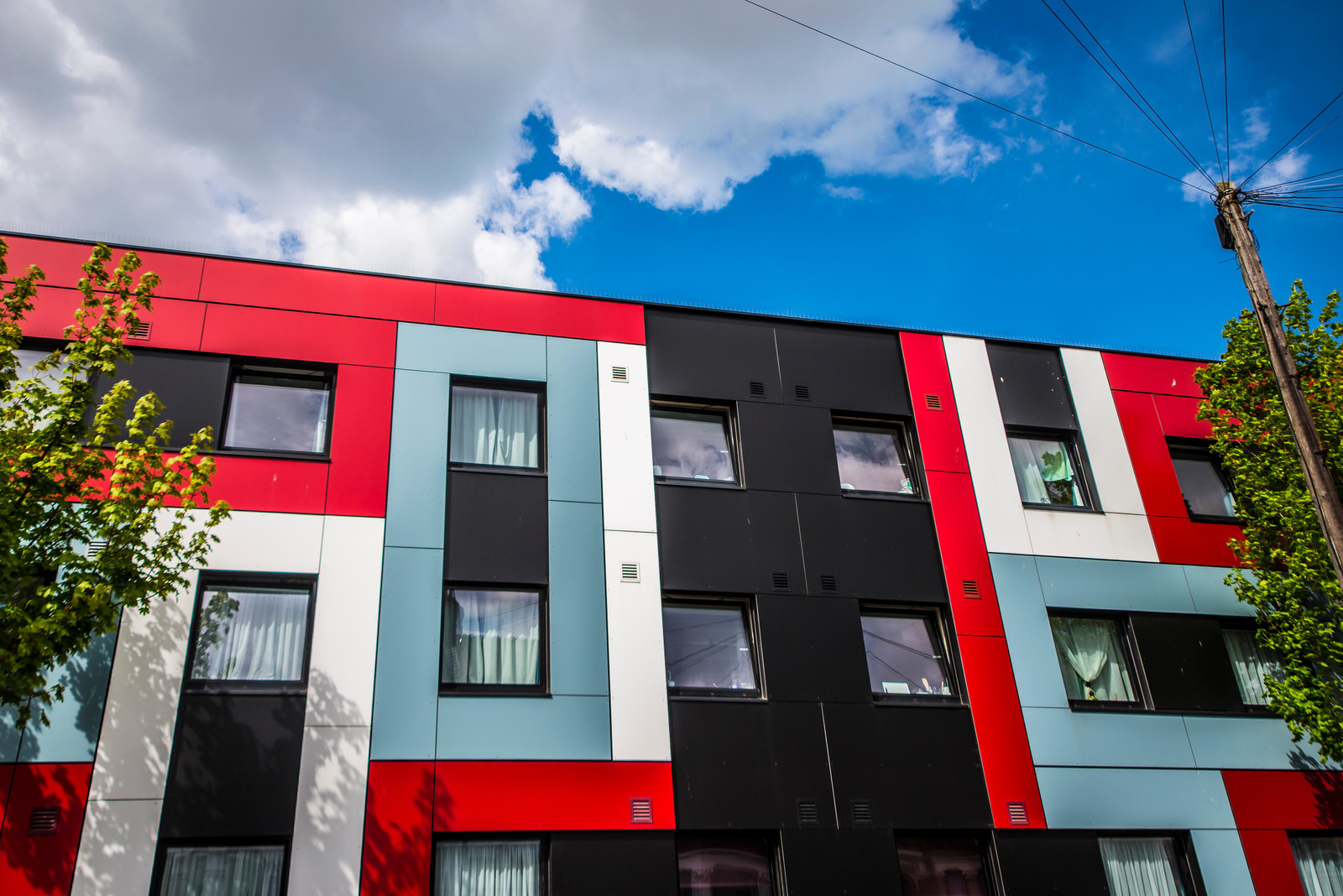 A review of the building was conducted last week and an independent fire safety specialist will do a further site inspection. Sprinklers are fitted on all residential floors and have been tested.
In Southend, Essex, tests are being conducted on a student block that houses 561 students from both the University of Essex and South Essex College. The University of Essex told BuzzFeed News it was testing cladding on the University Square block but that the materials are different to those used at Grenfell and the building is far more modern.
A University of Essex spokesperson said: "We have reviewed the materials used at University Square and our assessment is that the cladding and fixing system are safe. As an additional precaution we are undertaking physical checks."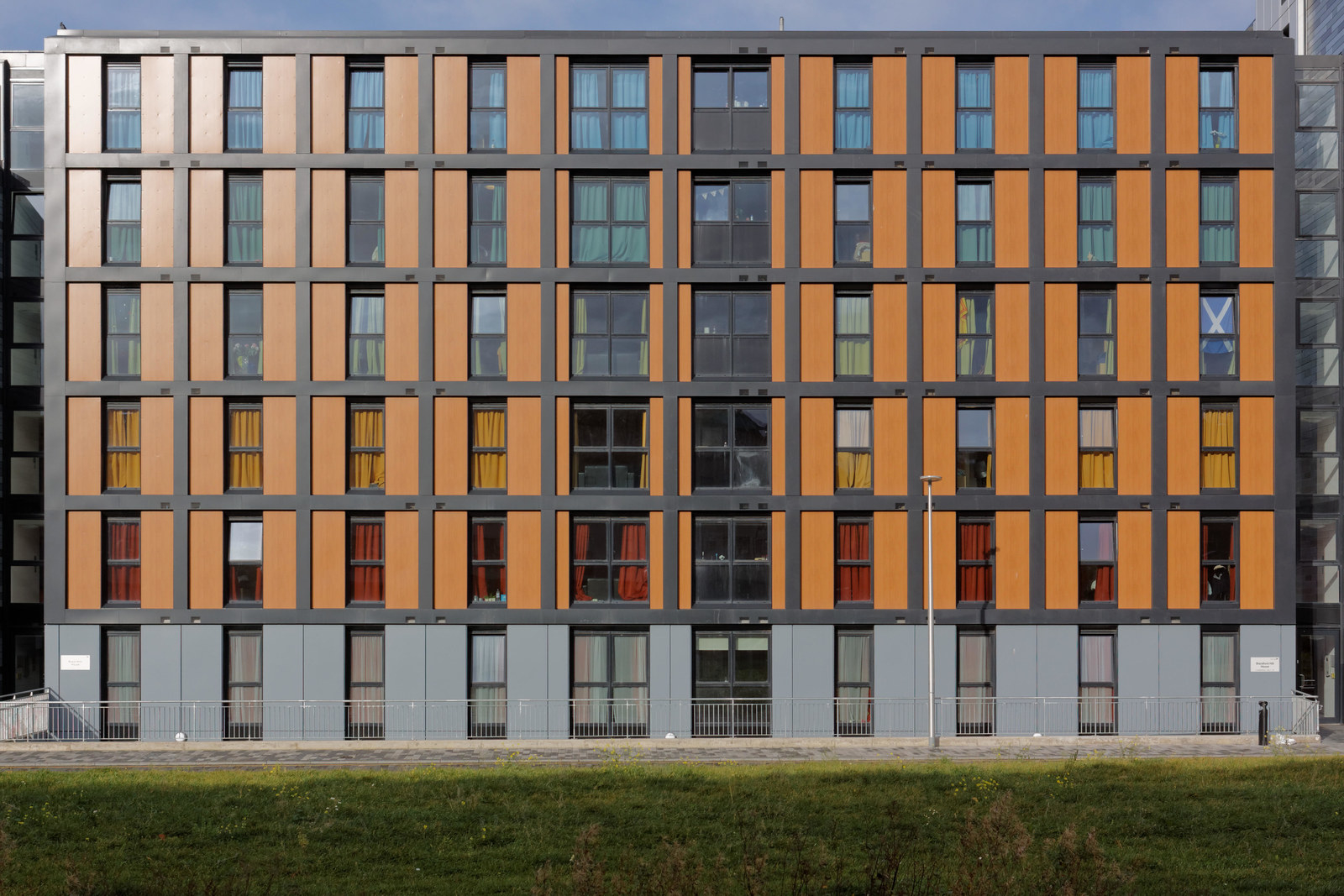 Bainfield Halls at Edinburgh Napier University has also been found to be clad in a similar aluminium coating to Grenfell Tower. The university has begun work to remove the cladding but says that unlike Grenfell tower, the insulation in the panels is non-combustible.
Approximately 30 students are currently living in the halls and around 200 international students are expected at the weekend.
An Edinburgh Napier spokesperson said: "Following the Grenfell Tower fire in London we immediately began a review of all our buildings.
"A physical inspection identified that around a quarter of the exterior walls on one of our buildings – Bainfield Halls of residence – featured the same cladding reportedly used at Grenfell.
"The insulation materials behind the Bainfield cladding panels are non-combustible, the panel hangings are all made of metal, the wall cavities are properly fire-stopped and the buildings are fitted with sprinklers."
Other safety measures include exit routes, modern fire alarms, smoke detectors, and 24-hour security.
The spokesperson added: "Work has already begun to remove and replace the cladding as a precautionary measure, and we are working closely with the Scottish Fire and Rescue Service to ensure it is safe to continue to use the building as normal. Residents are not being evacuated."
The Liberal Democrats shadow Education Secretary, Layla Moran, said: "A whole new year of students will be moving in to halls at the end of the Summer. Thousands of young people across the country are leaving home for the first time with the world ahead of them and the government must work with universities to guarantee the accommodation they are moving into is safe.
"The government must take action to protect people living in all types of accommodation across the country, by undertaking a full review of fire safety regulations, as a matter of urgency."
A Department for Education spokesperson said: "We know that all universities and colleges take student safety extremely seriously and are already carrying out the necessary checks. As part of Government-wide work already under way to check the safety of buildings, we are requesting that all higher and further education institutions report on how they are reviewing the fire safety of their buildings."