There's Been A Huge Increase In People Being Denied A Lawyer Because Of A "Dehumanised" Test
More people are being refused a legal aid lawyer in criminal cases even though they qualify for financial help, figures obtained under a freedom of information request by BuzzFeed News have revealed.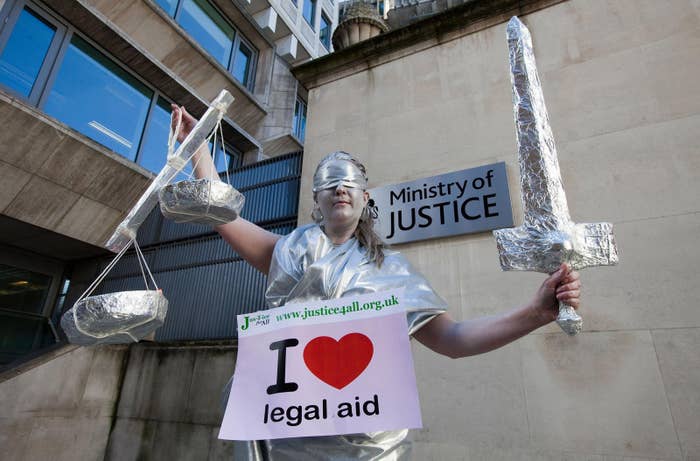 The government is facing fresh criticism of its cuts to legal aid after data obtained by BuzzFeed News revealed a massive increase in the number of people being forced to face serious criminal charges without a lawyer even though their low income qualifies them for financial help.

The proportion of cases refused legal aid following what is called an "interests of justice" (IOJ) test has gone from 47% in 2013-2014 to 67% in the last financial year, Ministry of Justice (MoJ) figures released to BuzzFeed News under the Freedom of Information Act show.
The IOJ or "merits" test is designed to judge the seriousness of a case and whether appearing without a lawyer could result in a miscarriage of justice, for example, going to prison or losing a job. Unlike the financial means test, which has a set threshold for earnings and wealth, the criteria for meeting the IOJ test is subjective.
Legal experts say the situation means people are going into court without a lawyer for offences that often result in a prison sentence. Cases initially turned down for legal aid on IOJ grounds last year include court hearings for burglary, possession of a class A drug with intent to supply, and assaulting a police officer.
The test used to be decided in courts by expert clerks and legal advisers but since 2014 the decision-making has been outsourced to call centres run by the Legal Aid Agency (LAA), a theoretically independent body that is still part of the MoJ. Lawyers and court staff say that since the LAA took on decision-making the IOJ test has been interpreted much more harshly.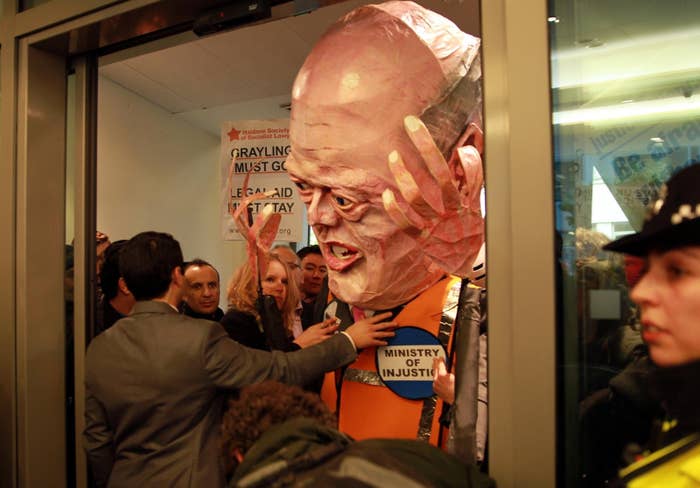 The number of applications for criminal legal aid has been falling due to fewer cases overall in court. In line with this, applications refused on grounds of means have also been falling, but IOJ rejections have been rising every year since 2014-15.

In 2016-17 10,251 cases were refused because the LAA said they did not pass the IOJ test, up from 8,972 in 2014/15. In contrast, just 4,665 were turned down last year because they did not meet the means test, down from 9,826 in 2014-15.
Lawyers believe the figures put the LAA's independence into doubt and suggest that it could be coming under pressure to reject cases to meet tightened MoJ budgets. Last year the MoJ admitted in parliament that it is planning to continue dramatic cuts to its budget, projecting to spend more than £1 billion less than this year by 2020.
Shadow justice minister, Richard Burgon MP, said: "No one should be left unrepresented in a court when their liberty is at stake. To do so creates the real risk of miscarriages of justice. This evidence that refusals under the interests of justice test have been received by people charged with serious and imprisonable offences is concerning, especially given that in such cases any flawed decisions could have life changing consequences.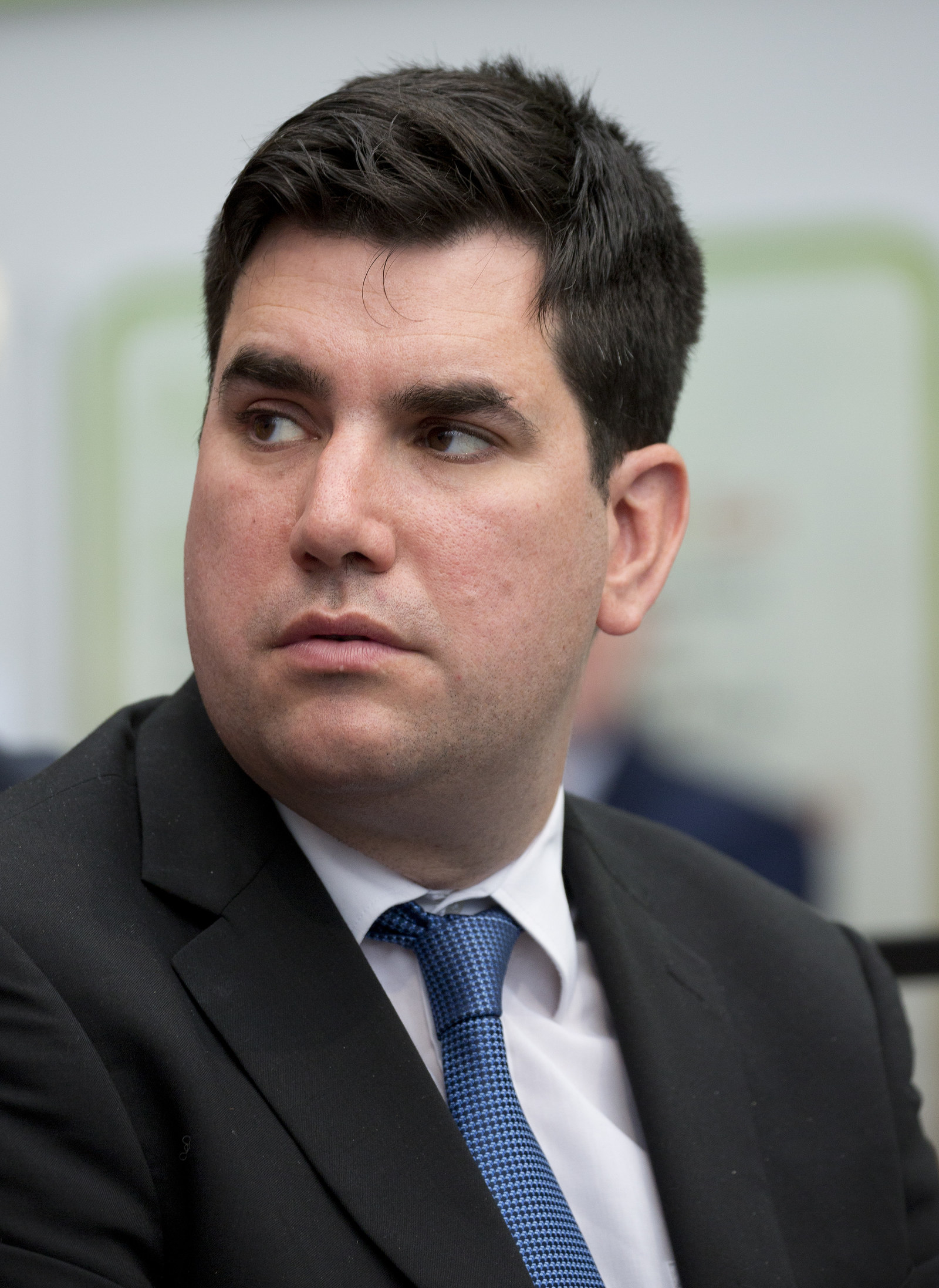 "The recent increase in refusals casts real doubt on whether the Legal Aid Agency is correctly applying the interests of justice test and brings into question whether these decisions are being affected by pressures to keep costs down."

He added: "The government has promised a review of the disastrous legal aid cuts that have seen too many being left without a lawyer in the civil cases and it's clear the Legal Aid Agency application of the interests of justice test needs reviewing just as urgently."
The IOJ test judges the likelihood of, among other things: imprisonment; job loss; damage to reputation and the ability to understand court proceedings or present a case. There is also a category of "any other reasons".
Criminal lawyers are so concerned that the test is being misapplied that they have been sending the most egregious examples to the MoJ to demand a better system.
Last year the London Criminal Courts Solicitors' Association sent a document detailing 19 serious cases turned down for legal aid on IOJ grounds. In three, the defendants ended up with long prison sentences. In 13 of the cases, they were later given legal aid after the decision was appealed, showing it was wrongly assessed by the LAA.
Jonathan Black, a criminal solicitor, helped to compile the dossier of cases sent to the MoJ. He said of the test: "The process has become dehumanised and it's now being considered by people without any knowledge of the local court and community culture, which is a key issue when considering whether or not someone is likely to lose their liberty. Often courts consider local prevalence of offending, for example.
"It was a much simpler process [when it was handled by the courts] where if an application was refused we could simply address the bench who would see the defendant for themselves and see it was someone who needs to be represented. Now it's someone hidden behind a computer screen who is removed from the circumstances of the case."
BuzzFeed News revealed last month the rise in people facing criminal charges without a lawyer. A survey of magistrates found that the proportion of people appearing before them without a lawyer had risen by a quarter in three years.
Crown court trials automatically pass the IOJ test but many cases heard in magistrates court can also result in imprisonment.
Commenting on the latest findings, John Bache, chairman of the Magistrates Association, said: "These new figures suggest that the Legal Aid Agency is applying the interests of justice test for legal aid more stringently now than used to be the case. This will contribute to the increasing number of unrepresented defendants that we are seeing appearing in magistrates courts, which can in turn slow down court proceedings as time is taken to explain to defendants how the process works and what they need to do. It is therefore important to consider whether savings in legal aid are a false economy, simply increasing costs elsewhere in the system.

"Magistrates must ensure that court proceedings are fair and the Magistrates Association has long been concerned about the rising number of unrepresented defendants appearing in magistrates' courts. Everyone should have access to a fair system of justice and the Ministry of Justice must ensure that changes to the way that legal aid is provided neither compromise the effective running of the courts nor prevent defendants from accessing a fair process."
BuzzFeed News has been reporting on the impact of legal aid cuts after they were passed into law in 2012 through the Legal Aid, Sentencing and Punishment of Offenders Act (LASPO). The MoJ has recently begun a review of the impact of the legislation.
The act also created the LAA in 2013 to make decisions on legal aid, though BuzzFeed News understands the arms length body did not take responsibility on criminal cases until 2014.
Though the LAA is a government agency that the MoJ stresses operates "entirely independently," lawyers continue to have serious concerns about its independence. Any press queries about the LAA, for example, are handled by the MoJ's media team.
Richard Miller, head of justice at the Law Society, said: "I think it has to mean that the LAA is applying the interests of justice test more harshly on average than courts did. Given the impact of litigants in person on the court system, the society would question whether the savings made to the legal aid budget from taking this more stringent approach are actually saving money for the taxpayer overall. There is a real possibility that the knock on costs are greater than the savings."
Miller said that while the MoJ had argued that the creation of the LAA would result in more consistent application of the test, the Law Society had "reservations" about the change. "First, local court practice can make a difference as to whether the test is met or not. Secondly, it introduces delay, because the court could make the decision on the spot, whereas the LAA cannot. Thirdly, the court is in a much better position to judge the characteristics of the individual, and how much they might struggle to take a meaningful part in the proceedings if they are unrepresented."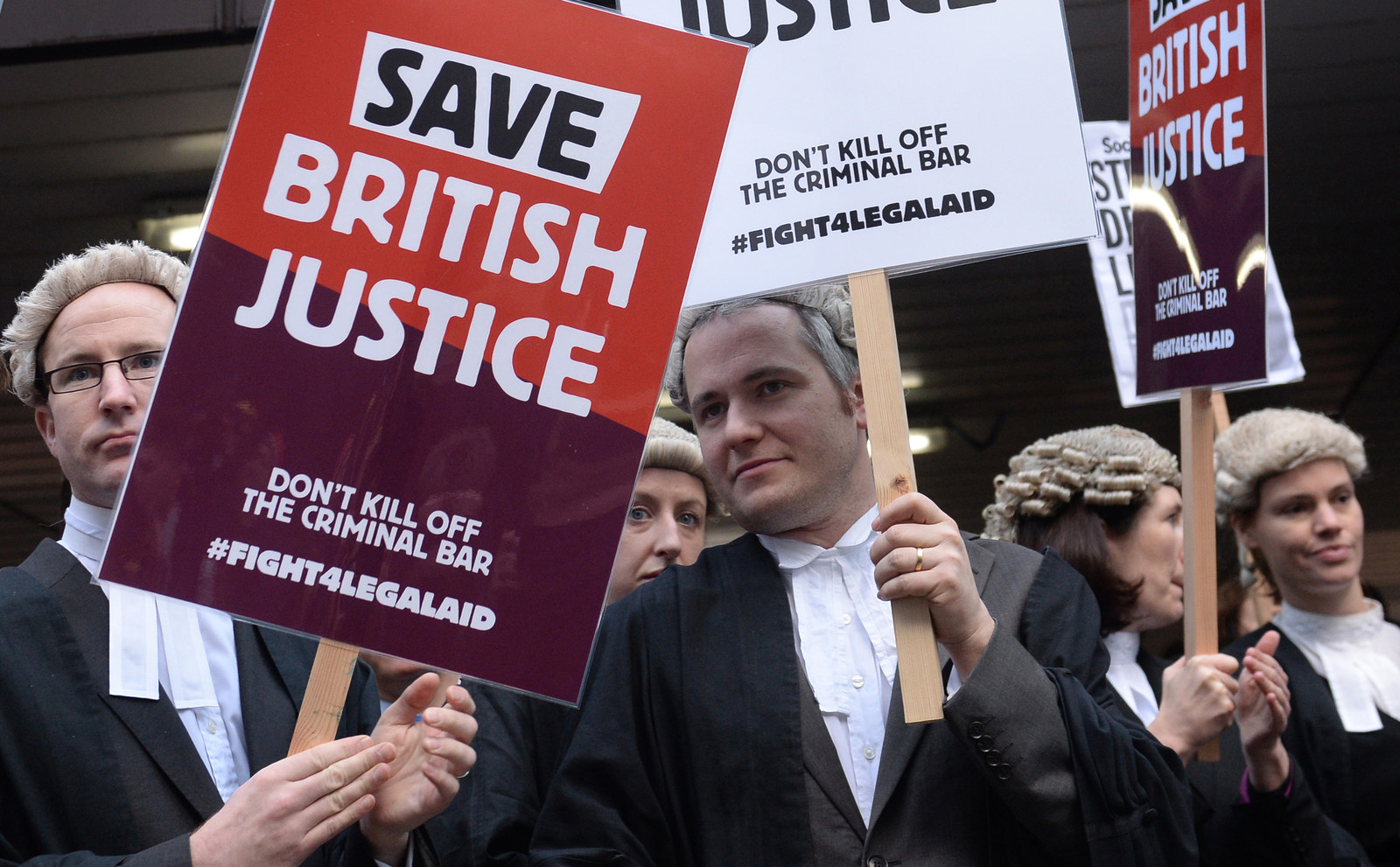 If someone wants to contest a legal aid refusal, the case is initially referred back to the LAA for review and some are then overturned and granted. Where the LAA considers the IOJ test is still not met the appeal can be referred to court – but in practice many give up after the initial refusal because it is not cost effective for lawyers to spend the time on the appeals.

Angela Rafferty QC, chair of the Criminal Bar Association, told BuzzFeed News "Against a backdrop of constant cuts to the legal aid budget there will be concern about statistics like these, and an explanation is required. Those who cannot afford legal aid should have their applications decided in the interests of justice and not in the interests of budgets.
"An incorrect refusal of legal aid may mean that the people affected cannot obtain representation for their case. If those who are deserving of legal aid are not being granted it this affects the rule of law and the proper administration of justice. Those who are eligible for assistance should be able to obtain advice and representation in the same way as those who can afford it."
When BuzzFeed News was reporting in Sheffield magistrates' court last year, one legal adviser to the court said she had seen cases involving serious charges, such as carrying a bladed article, refused on IOJ grounds. A defence lawyer said he knew of domestic assault and burglary cases going undefended because of legal aid refusals.
Jago Russell, chief executive of Fair Trials, said: "The LAA's decisions have a huge impact on people's lives and on our justice system. We need to know more about who is making these decisions, the training they've had and what pressure they're under to cut costs.
"For a country that prides itself on its justice system the number of unrepresented defendants is shameful. Having a lawyer to represent you in court shouldn't be a luxury reserved for the rich; it's a basic right and a hallmark of a fair trial."
An MoJ spokesperson said: "The Legal Aid Agency operates entirely independently of government and any suggestion to the contrary is utterly wrong.
"Interests of justice tests are applied consistently by dedicated teams of expert Legal Aid Agency caseworkers using established criteria. Where the LAA considers the test is not met the matter can be referred to court for the judiciary to make a decision."