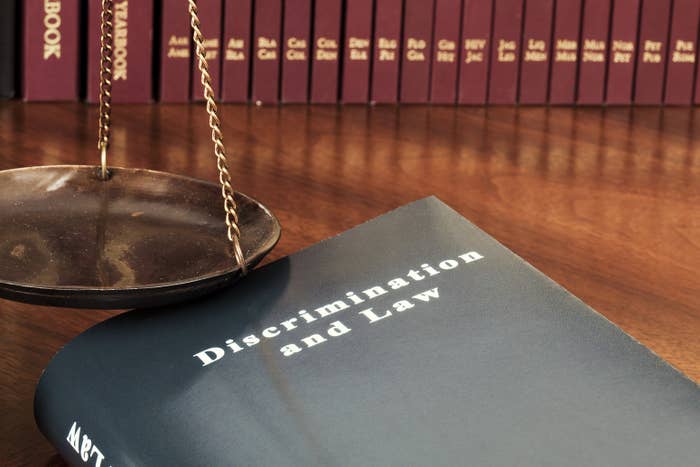 Not one person with a discrimination complaint was referred to see a legal aid lawyer in the last year, BuzzFeed News has learned.
New Ministry of Justice figures reveal the impact of legal aid cuts on people who cannot afford a lawyer to bring discrimination cases against their employer or companies they use.
Funding for almost all employment cases was scrapped in 2013 as part of the Legal Aid, Sentencing and Punishment of Offenders Act (LASPO). To soften the blow, the government said legal aid would be available in discrimination cases – but could only be accessed after first getting advice over the phone.
The mandatory Civil Legal Advice phone line was designed to offer advice and triage cases, but of 4,655 people who called the line to try to get legal aid in a discrimination case, 2,608 were given further legal advice by phone, and none were referred to see a lawyer face-to-face.
The numbers using the service have been very low since the service was set up in 2013. In the financial year in 2016 the number sent to see a legal aid lawyer in person was just 5. But this year's figures mark the first time not a single case has been referred for help from a lawyer in person.
The latest figures were published after a written question in parliament from shadow justice secretary Richard Burgon. He said of the findings: "It is deplorable that the government has created a system so unfit for purpose that not one single person was referred for face-to-face legal help for discrimination cases.
"Rather than being a user-friendly portal providing crucial guidance and advice, the government's telephone gateway appears to be about placing even more barriers to people getting the proper legal help that they desperately need."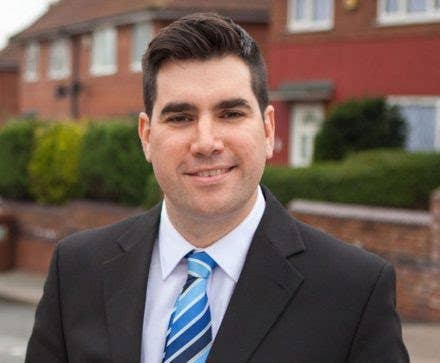 The government announced a review of the impact of its legal aid cuts earlier this month following revelations by BuzzFeed News about the rising number of people going into court alone.
Since 2013, anyone wanting free legal advice in a discrimination, education, or debt case has to call the Civil Legal Advice line first. The latest figures for the phone service show that just one person was referred for face-to-face legal help on an education case, and 55 saw a legal aid lawyer in person on a debt issue.
Experts say the phone service is not working and is not properly marketed, so many cases are not coming through. They also argue that discrimination cases require expert legal help face-to-face to tease out the details necessary for a case and that thousands of people may effectively be blocked from bringing important cases by this phone triage system.
The latest legal aid statistics suggest that 1,421 discrimination cases had legal representation claims submitted in the last year. However, experts say these figures are misleading because it is mandatory to have a phone consultation first for a case dealing with discrimination.
The figures captured in the 1,421 are only cases using other areas of the law to get legal aid (for example a housing or communities case), and the discrimination will be another element to that case. They do not capture, for example, employment or consumer discrimination cases that have to go via the phone line. The figure for those cases is zero.
Carol Storer, director of the Legal Aid Practitioners Group, said she was concerned that telephone advice would result in legitimate cases being missed because lawyers would find it harder to tease out the necessary facts over the phone. "People don't come with a story where they weight everything and start at the most important points. That's why in particular discrimination cases can be difficult [to handle on the phone]."
Steve Hynes, director of the access-to-justice charity Legal Action Group, agreed. He said: "The telephone lines are not doing the numbers you'd expect. It's a very limited service. It's very difficult to find information on the phone line."
Hynes also questioned whether the MoJ was properly marketing the service: "The legal aid agency don't do the marketing of this they need to. You do question their marketing strategy when it just doesn't pick up the numbers you'd expect."
Hynes, who before moving to Legal Action Group was an employment lawyer, said the figures suggested people with legitimate cases weren't getting help: "The system is completely failing and people entitled to legal aid for discrimination cases aren't getting into the system because the mandatory gateway doesn't work."
Labour is pushing for proper early legal advice to be considered in the government's review of LASPO.
Burgon said: "Early Legal Help should be a valued part of our legal aid system. It encourages mediation and can reduce pressure on public resources by preventing the need for more costly legal representation and the escalation of disputes into expensive court cases. Labour will ensure that it plays a key role in our vision of a fairer justice system."
He added: "The government has belatedly announced that it will review its failed legal aid policies. It should use this to fundamentally repair a legal aid system that has been severely damaged by the government's cuts agenda and boost genuine early legal help. But with another £800 million set to be slashed from the Justice Ministry's budget over the next two years under the Conservatives' plans, there is a real danger that many more people could be excluded from the right to basic legal help."
UPDATE
A Legal Aid Agency spokesperson said in a statement: "The vast majority of discrimination cases have been progressed effectively through the mandatory gateway for civil legal advice since it was introduced in 2013.
"It offers exactly the same level of service as face to face advice, but has the added benefit of extending opening hours to help people access targeted advice remotely, any client that needs face-to-face support will always be offered it."