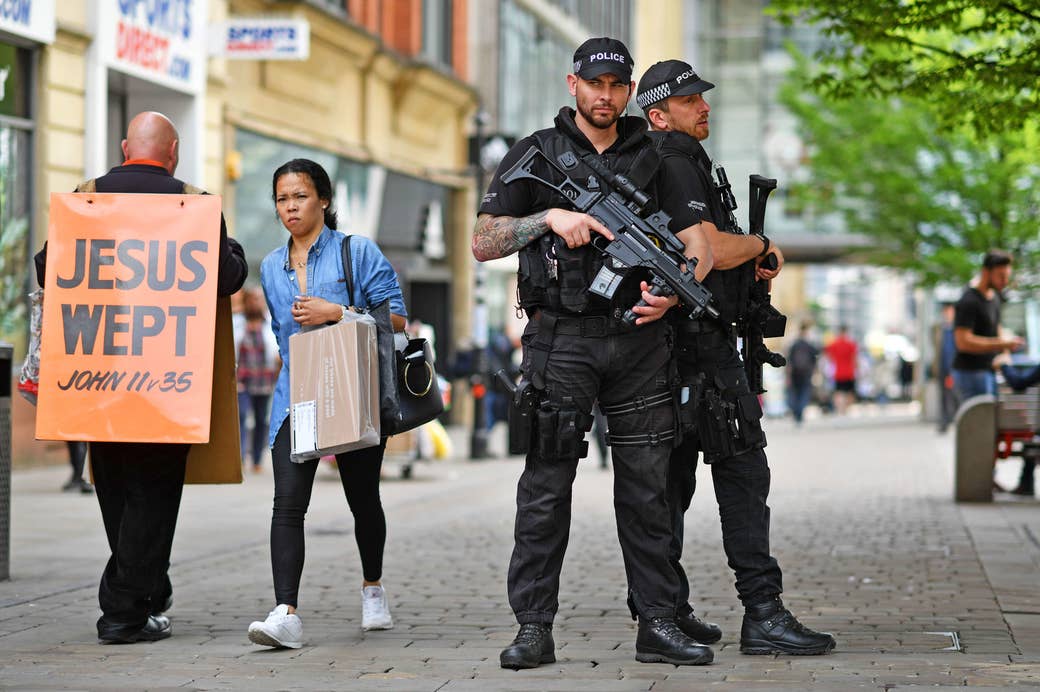 Arndale shopping centre in the centre of Manchester is usually a hub of activity, even on a weekday morning. But on Wednesday, the place was almost deserted.
"It's not like it usually is," said Lisa Gaffney, 50, who was with around 20 colleagues from an office in the Arndale building carrying flowers to add to the tributes to the victims in Albert Square. "Manchester Arndale has always got a buzz and there's usually lots of people talking, but it's very quiet."
Michelle Farraker, 57, said: "It's quite edgy and emotional really. We were told not to come in yesterday. We set off to work and got halfway and were then told to go home. There was a lot of police on my way in this morning."

Almost 36 hours after the suicide bomb attack at Manchester Arena that killed 22 on Monday night, the city remained uneasy and subdued as residents tried to carry on with life under a heavy police presence and the highest terror threat level for a decade.
At Manchester Piccadilly station, at least six police vans were stationed at the main entrance, with armed officers at the ticket barriers and the road outside.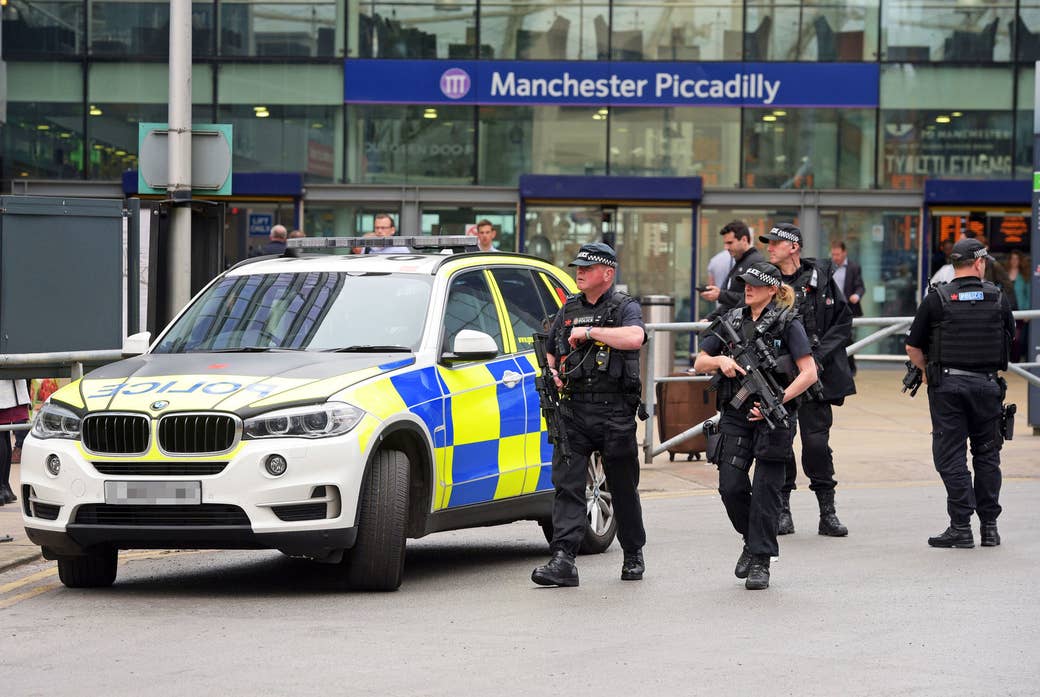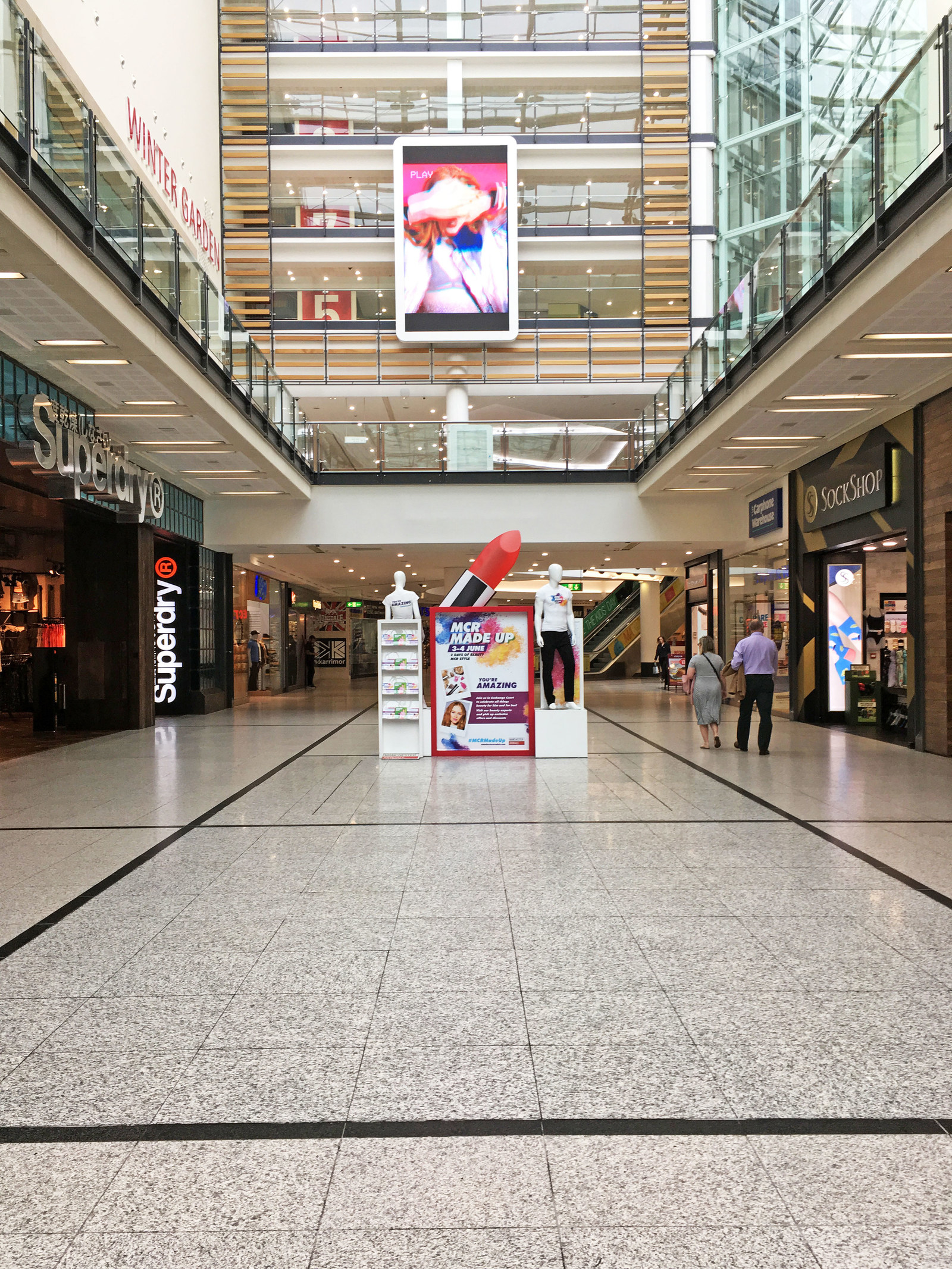 Since Tuesday evening, Britain has been classified as being under the highest possible terror threat, meaning an attack 
is "expected imminently". Special forces have been deployed to Manchester to help the hunt for accomplices of the bomber Salman Abedi.
A Victorian block of flats on Granby Row, just behind Piccadilly station, was being raided by armed police and men in military fatigues.
Suliman, 18, was visiting a friend in the building next door when he saw the raid starting. "There was a bang, it was probably the door forcing open," he said. "Then the fire alarm went off."
The scene attracted large crowds as the world's press gathered, along with neighbours and workmen who came to see what was happening.
But Suliman was unphased. "This is my city. It's not panicking me. That's what they want, to get scared."
A large section of the city around Manchester Arena itself and Victoria station was still cordoned off and forensic investigators in white suits could be seen combing the area.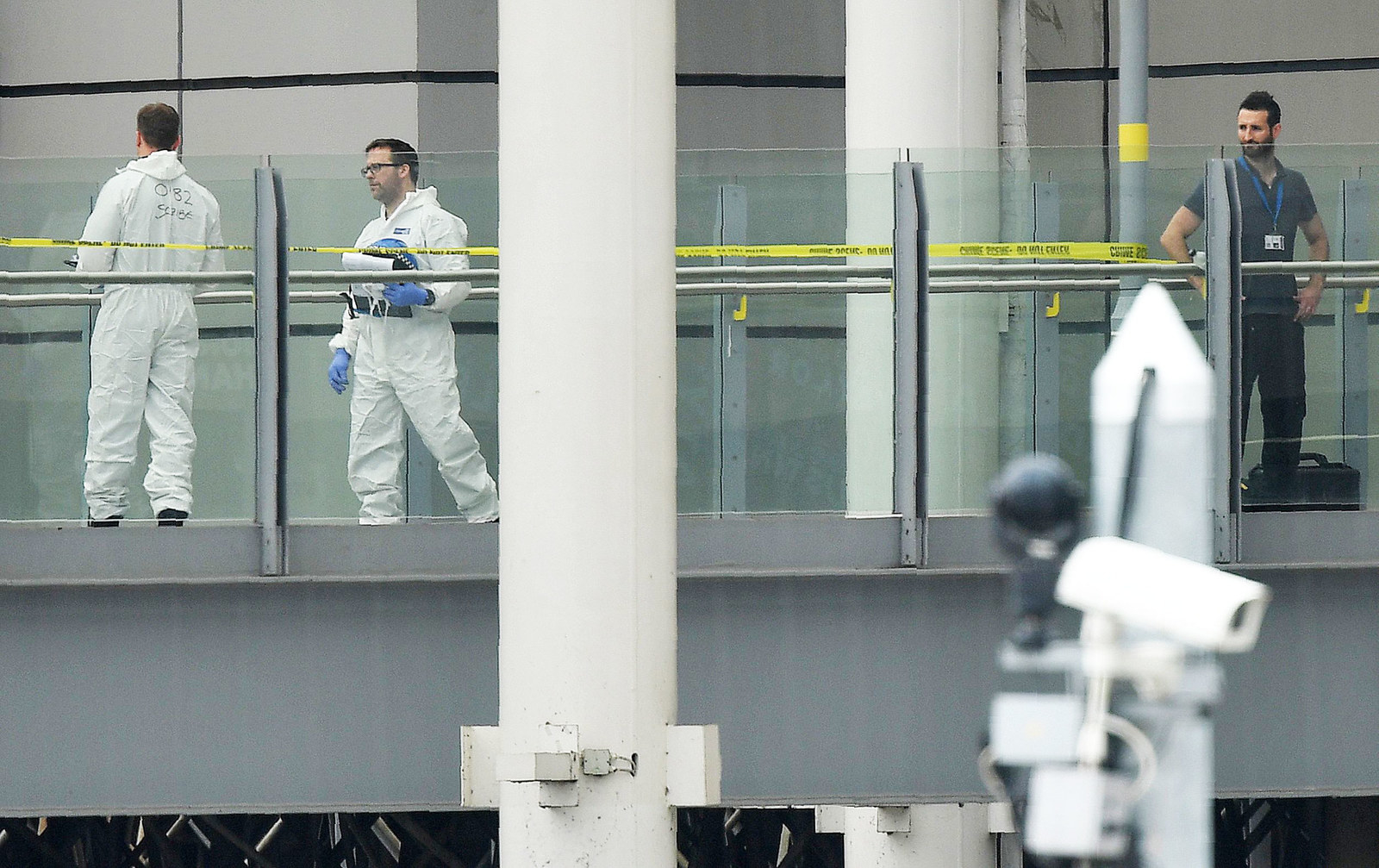 Nick Taylor, chief executive of the Foundation for Peace, a charity that has been working with victims of the attack, said the city's atmosphere was markedly different.
"I was outside the arena last night doing a media interview at the cordon at 11 and an undertaker's van came out," he said. "That's 24 hours later, and some of these people missing might be missing because they're still in there. To see that place so subdued when it's a place of entertainment, that's what shook me most. ... We talk about people dying but we don't talk about the circumstances and the bombs and what they do."
Speaking to BuzzFeed News from outside the town hall, Taylor said the atmosphere in the city was still palpably different on Wednesday morning. "I'm from just outside Manchester and I feel it. It's surreal walking round the streets. It's a bit subdued and quiet. It's buzzing around the town hall, but that's mostly with the world's media."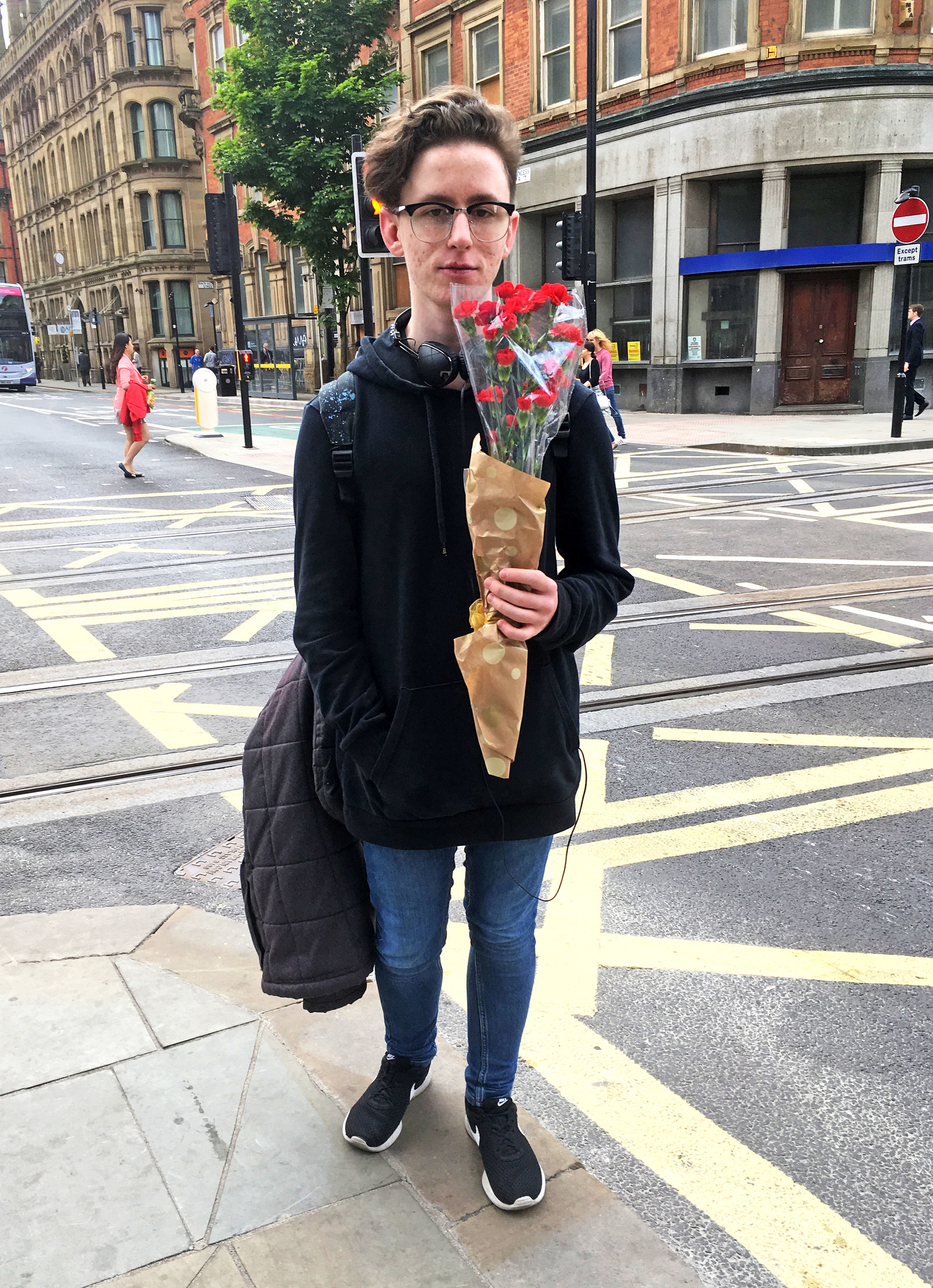 By lunchtime on Wednesday the atmosphere began to pick up and more people seemed to be coming out into the city, particularly to Albert Square, where tributes and flowers have gathered in huge piles.
Luke Jackson, 17, a student at Stockport College, had travelled into the centre to lay flowers for the victims. He said the atmosphere was beginning to feel more normal. "It felt a lot quieter yesterday," he said. "It's livening up a bit now and becoming more itself. It's good to see everybody coming together."
Gradually, the city seems to be regrouping. As local poet Tony Walsh put it in the ode to Manchester he read out at Tuesday's vigil: "We won't take defeat and we don't want your pity. Because this is a place where we stand strong together, with a smile on our face, greater Manchester forever."