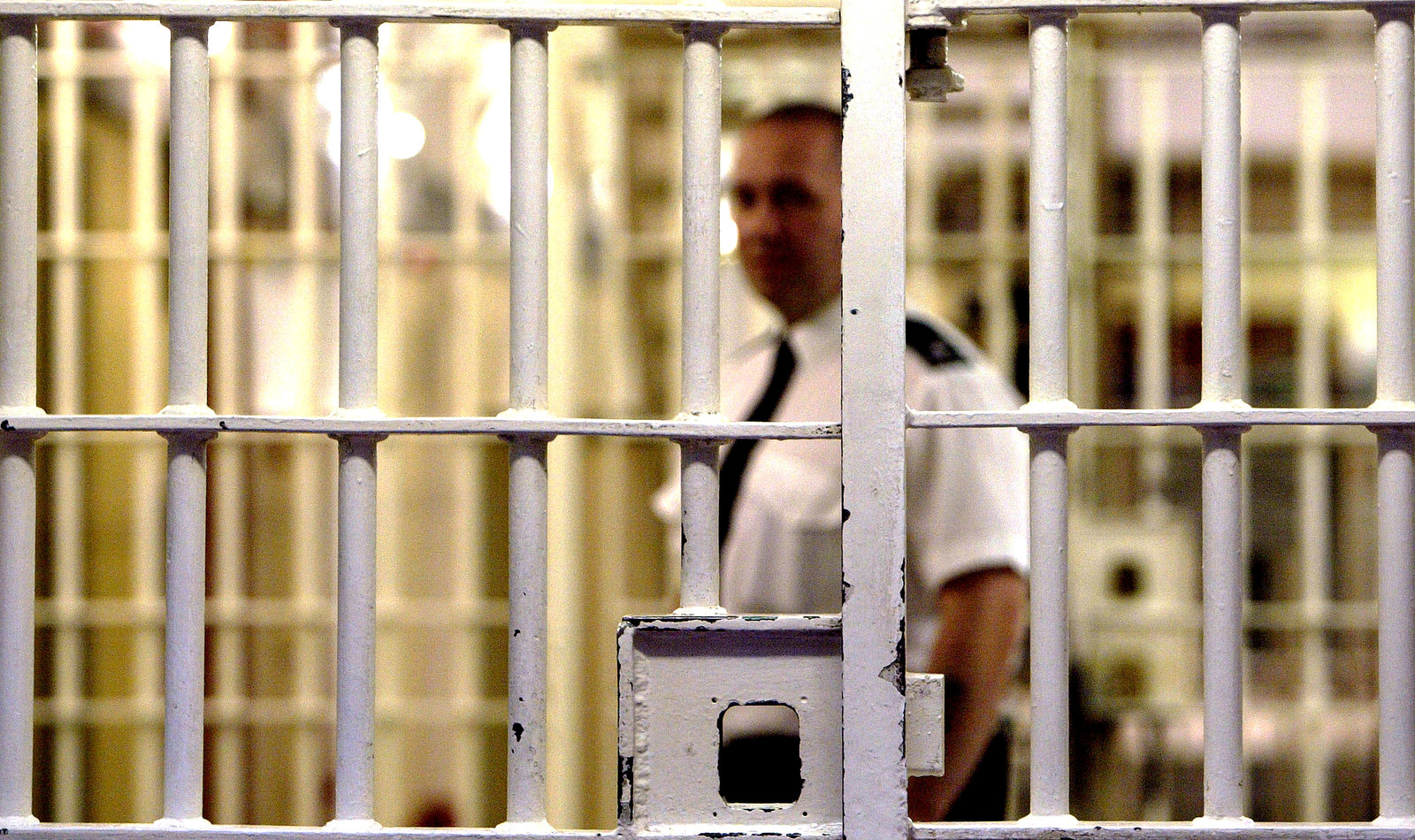 Less than a third of the prison officers in England and Wales have completed new suicide and self-harm training aimed at preventing more deaths in custody, BuzzFeed News can reveal.
After prison suicides reached a record high of 122 in 2016, the government introduced a new staff training programme aimed at tackling mental health issues in prison. The delay in rolling it out is putting prisoners' lives at risk, according to prison experts.
The Introduction to Suicide and Self-Harm Prevention course was meant to be rolled out in all prisons from April 2017 but the latest figures show that by January 2018, only 27% had completed it.
Of 25,175 operational prison service staff, just 6,800 had fully completed the new training. Almost half of all staff had not even started the training, with only 14,300 having completed at least one module.
The figures were given to Labour's shadow justice secretary, Richard Burgon, after he asked the justice secretary, David Gauke, for them in a written question.
Burgon told BuzzFeed News: "These figures are deeply concerning. Until all prisoner-facing staff, be they from the public or private sector, have had this training then lives are unnecessarily being put at risk.
"Violence and self-harm is at record levels in our prisons, with too many people being held in fundamentally unsafe conditions. Faced with this crisis, the government should be taking emergency action to tackle the epidemic of self-harm and suicide."
The situation comes as prisons face a mental health crisis. Self-harm reached a record high of 42,837 incidents in the year to September 2017, official figures show, an increase of 12% in a year. The number of suicides fell annually to 70 in 2017, but was still 20% higher than in 2010.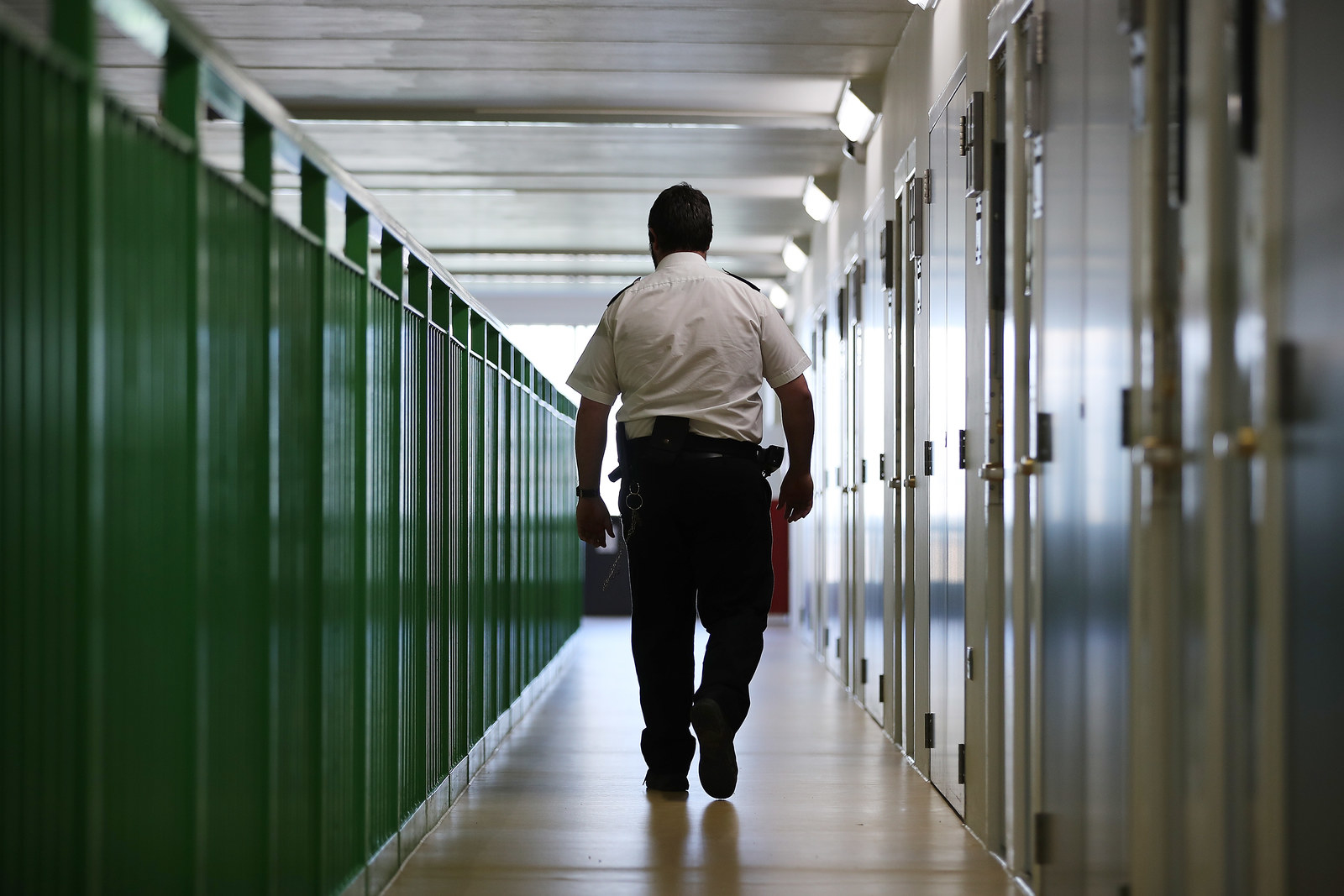 Juliet Lyon, chair of the Independent Advisory Panel on Deaths in Custody, said: "Prison deaths are avoidable not inevitable. While any reduction in prison deaths is hugely welcome, there is nothing acceptable about a system where suicide prevention is only a priority in a crisis, where proven safer custody measures are dismantled and then reinstated, and where justice secretaries and prisons ministers come and go without providing the consistent, authoritative, and moral leadership needed to protect lives.
"Preventing suicide and self-harm in prison must be, and must remain, a top priority. Only by increasing ministerial accountability, ensuring humane treatment and decent conditions for everyone, prisoners and staff, putting a stop to the courts' use of prison as a so-called place of safety for people who are mentally ill, and ensuring that all staff receive the suicide prevention training they need, will we reduce the drastic ebb and flow of prison deaths."
Staff shortages in prisons make it harder than ever to improve prisoners' mental health and the conditions for inmates. Violence in prison is at a record high with 28,165 assaults on prisoners and staff in the year to September 2017.
A report by the National Audit Office last summer found that the government had no idea how many people in prison had a mental illness or how much was spent on dealing with it.
Frances Crook, chief executive of the Howard League for Penal Reform, said: "At a time when incidents of self-injury are occurring at a rate of one every 12 minutes, and prisoners are losing their lives through suicide at a rate of one every five days, it is crucial that every effort is made to give prison staff the support they need to prevent such tragedies.
"This means ensuring that all prisons have enough staff with the right mix of skills and experience to be able to keep prisoners safe from harm. Being aware that prisoners can be vulnerable, frightened, and depressed, and are therefore at risk of self-injury and suicide, is an important part of the job, and it is concerning that so many officers are yet to receive the appropriate training.
"Ultimately, much bolder action is required to make prisons safer. Decisive steps to reduce the number of people behind bars would save lives, protect staff, and prevent more people being swept into deeper currents of crime and despair."
A Prison Service spokesperson said in a statement: "Over 14,300 staff have already received new suicide and self-harm reduction training, in addition to the safer custody training already provided across the estate."
However, when questioned further by BuzzFeed News the service conceded that this figure was for those who had started the training, and that just 6,800 had finished it.
The spokesperson continued: "This new training will be rolled out for all other prisoner-facing staff as a priority – but it is right that we take time to make sure this is as thorough as possible.
"We have also significantly increased support for vulnerable offenders, especially during their first 24 hours in custody, and all prisoners now receive immediate health screening when entering prison.
"Ministers have been clear that levels of suicide and self-harm are too high and we are urgently looking at what more can be done to reduce those figures as quickly as possible."
Looks like there are no comments yet.
Be the first to comment!