Judges Have Just Ruled That Cuts To Legal Aid For Prisoners Are Unlawful
A Court of Appeal ruling found that in many cases it is "inherently unfair" to deny free legal advice to prisoners.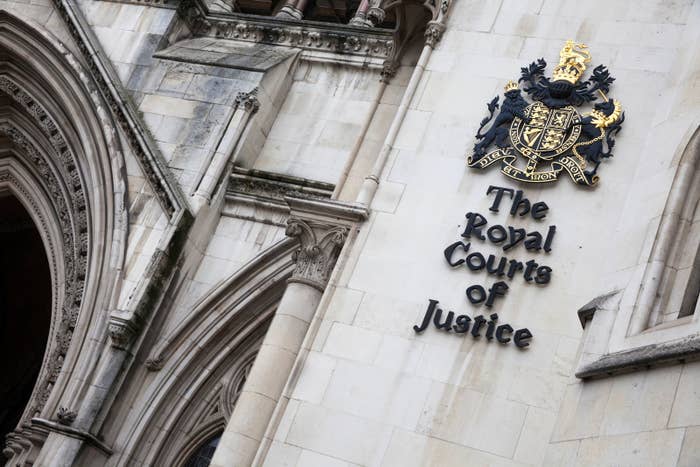 Cuts to prisoners receiving legal aid are unlawful and unfair, the Court of Appeal ruled on Monday.
The ruling comes after a three-year legal battle brought by two major prison charities. It will give hope to prisoners languishing on indeterminate sentences that free legal representation could be restored as they fight for parole.
Lawyers acting for the Howard League for Penal Reform and the Prisoners' Advice Service argued in a two-day hearing in January that it was an affront to justice to deny prisoners access to legal help.
They pointed out that cuts to legal aid coincided with a dramatic deterioration in safety in prisons. Since the cuts came into force in December 2013, violence and self-harm in prisons have risen to record levels and almost 300 people have killed themselves.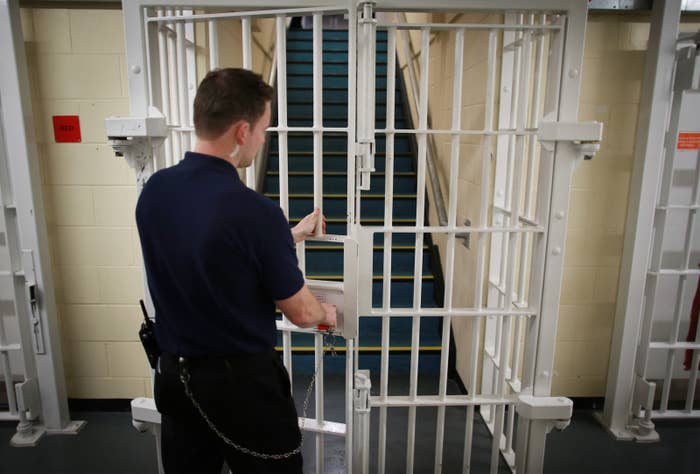 Monday's ruling focused on five different areas where prisoners no longer receive legal aid. The court ruled that denying legal aid in three of the five areas was "inherently unfair". These were: pre-tariff parole board hearings, reviews for Category A prisoners (those considered to hold the highest security risk), and decisions to be held in close supervision.

However, the judges decided that it was not unlawful to remove legal aid from decisions about offending behaviour programmes and some disciplinary hearings.
The government had argued there were "adequate alternative means" for prisoners to participate in areas where free legal advice was previously available. However, giving a summary of the judgment at the Royal Courts of Justice, Lady Justice Gloster said that "almost no changes have been introduced to replace the gap left by the removal of legal aid".
Quoting the judgment, she added that "the evidence about prison staffing levels, the current state of prisons, and the workload of the parole board suggests that the system is under considerable pressure" and that it has currently "not got the capacity sufficiently to fill the gap".
The Ministry of Justice is considering whether to appeal the ruling to the Supreme Court.

Frances Crook, chief executive of the Howard League For Penal Reform, left court smiling as she made her way to celebrate with her team. "This has taken three years and the court has found it's unfair and unlawful," she told BuzzFeed News. "All we wanted was to make things fair and ease things through the system properly and effectively."
Crook said the government's argument that prison staff could help prisoners navigate their parole board hearings was "nonsense" and that "prisoners need independent legal advice".
She added: "I'm extremely pleased for prisoners and for the system but I'm disappointed that it took two charities to do all this work pro bono when it never should have happened in the first place."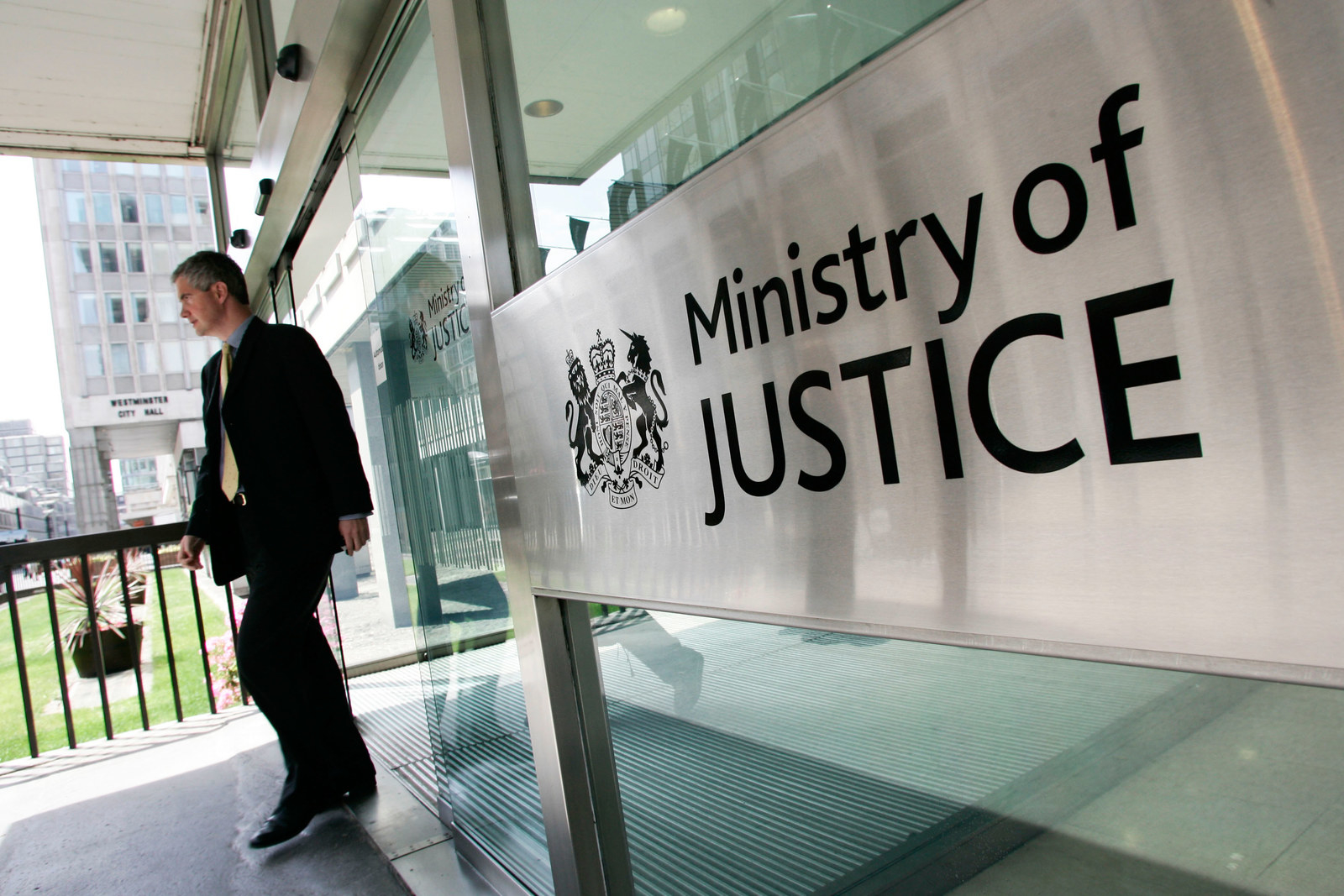 The court ruling means yet another of Chris Grayling's policies while he was justice secretary has been undone.

The ruling is particularly significant for those on imprisonment for public protection (IPP) sentences. Prisoners on these sentences can be detained indefinitely until a parole board accepts they no longer pose a threat to society. But under the current rules prisoners are not given access to free legal representation at these parole hearings, giving them little hope of a successful case.
IPPs were abolished in 2012, but there are around 3,800 people still stuck with them whose cases predate that decision. Without legal help, many have been stuck in limbo.
Deborah Russo, solicitor for the Prisoners' Advice Service, said: "This is an unprecedented and groundbreaking legal victory in which the vulnerability of the prison population is fully recognised as a key factor in its limited ability to access justice."
She added: "Common law came to the rescue of a marginalised and often forgotten sector of our society."
Kate Maynard is a solicitor who represents a category A prisoner who has been waiting on the outcome of the case. Her client was attacked in prison in September 2008, resulting in a head injury that changed his personality and has left him in prison healthcare ever since. It also means he no longer has the mental capacity to represent himself.
Maynard told BuzzFeed News how the lack of legal aid has affected the prisoner, who cannot be named for legal reasons: "Every year since 2008 his category A status has been reviewed and he has been served with the papers and he has not made any submissions on his own behalf or contributed to the reviews. Legal aid has not been available for lawyers to advise and assist him to make representations or gather evidence on his behalf."
She added: "Expert medical evidence is badly needed but the prison has not obtained any. In April 2014 he issued a judicial review claim challenging his categorisation and the legal aid regulations preventing him from having legal aid so that I can assist him with the reviews. However, his claim was stayed pending this case which had already been referred to the Court of Appeal. He now hopes for a speedy resolution of his categorisation challenge so that he can move out of Category A conditions and towards rehabilitation and release."
Legal aid was cut back drastically for prisoners in 2013 as part of the coalition government's austerity programme, though some access to legal aid has continued for those in custody – for example, public law cases such as the case female prisoners pursued against Sodexo for strip searching, reported by BuzzFeed News last month.
An MoJ spokesperson said: "We note the Court of Appeal's judgment on changes made to legal aid regulations – introduced in 2013 – and will consider whether to appeal."