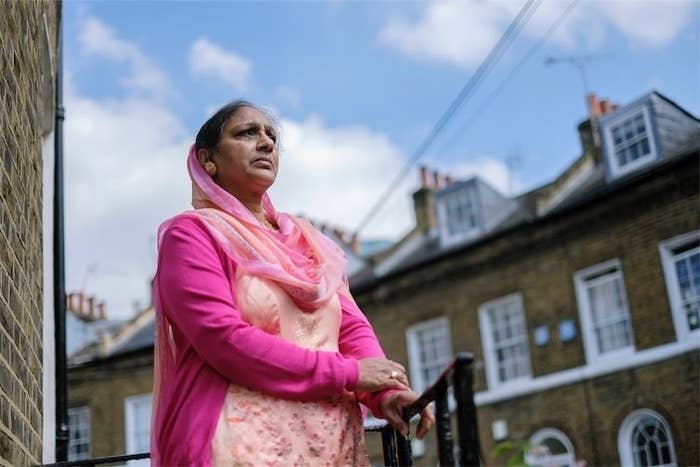 For the last two years Davinder Singh, a grandmother who has lived in Britain since arriving as a toddler in the 1960s, has been in a fruitless battle with the Home Office to be granted British citizenship.
Davinder, 56, came to Britain from India in 1964 on her mother's Indian passport and applied for citizenship in 2017, assuming it would be straightforward. Her family has had a Scottish souvenir business in Edinburgh for more than 40 years and all except Davinder were British, including her parents, children, and grandchildren.
But she received no response, so when the Windrush Taskforce was set up last year she she handed them her case and hoped the government would honour its pledge to resolve applications quickly. Instead they demanded decades-old records and left her in the dark for months on end.
Since then, fear of Davinder losing her immigration status altogether has hung over the family. But within hours of BuzzFeed News contacting the Home Office on Tuesday to find out why she had been left terrified that her life in Britain was over, she was phoned out of the blue by a Home Office official to say her case had been reviewed and citizenship would be granted under the Windrush scheme.
This is just the latest example of the Home Office swooping to solve potentially embarrassing cases within hours of them being flagged by the media. Last year BuzzFeed News exposed a secret process set up to use experienced case workers to fast track decisions on cases when they receive (or are about to receive) negative publicity.
Davinder said: "They've never moved this fast before. I've been on their case for nearly two years and all of a sudden they've moved. There were times we didn't hear from them for six months or more. I'm very happy. It's such a relief. They said I'd get a certificate in the post within a week."
Her daughter Neelam said the family "were all so chuffed", but they remain angry that their mother has been put through two years of needless anxiety about her future in Britain. "They could've done this years ago and saved her all the stress."
Davinder was eligible to be helped under the government's Windrush scheme because she settled in the UK from a Commonwealth country before 1973. The home secretary pledged that all applications to the taskforce would be dealt with within two weeks. But Davinder's citizenship application had been with them since last August — and with the Home Office since July 2017.
Davinder's lawyer said the poor handling of her case showed that the government's pledge that its approach to the Windrush generation would change was "just political rhetoric".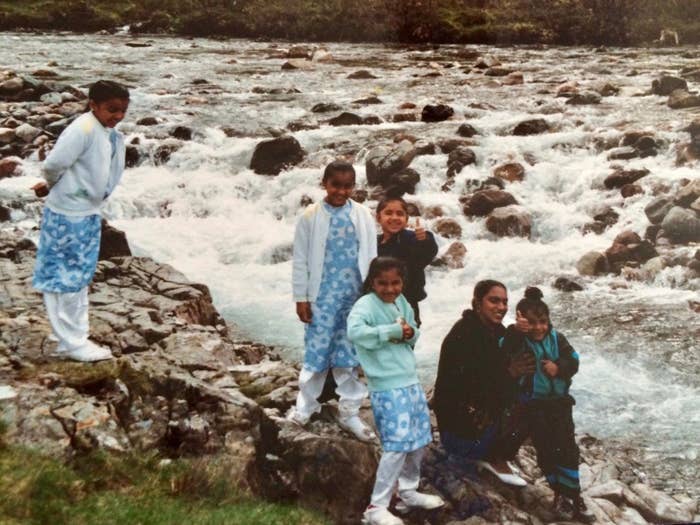 The latest delay from the taskforce was a demand that she prove where she was living in the 1990s. Though the family has photos of them all in Scotland during that time — some of which she shared with BuzzFeed News — she was unsure how to find evidence such as bank statements from nearly three decades ago when her husband is no longer alive and she was a stay-at-home mother. Her lawyer was also unclear why she needs to, given she has an Indefinite Leave to Remain stamp from 2003 in an old passport.
The confusion led Davinder to fear that a simple attempt to sort out her citizenship might result in her losing her right to stay in Britain.
Speaking to BuzzFeed News before the Home Office U-turn, she said: "My whole family has got a British passport. I'm the only one who doesn't. I'm scared they'll send me back to India but my whole family is here.
"I went to primary school here, secondary school here, got married here, and had children here but I've still not got it. My mum and dad are over 85 and they both have British passports with no trouble at all. I've been for over 50 years in Edinburgh so I don't know why they're taking so long. I thought it'd be so easy to just apply for it."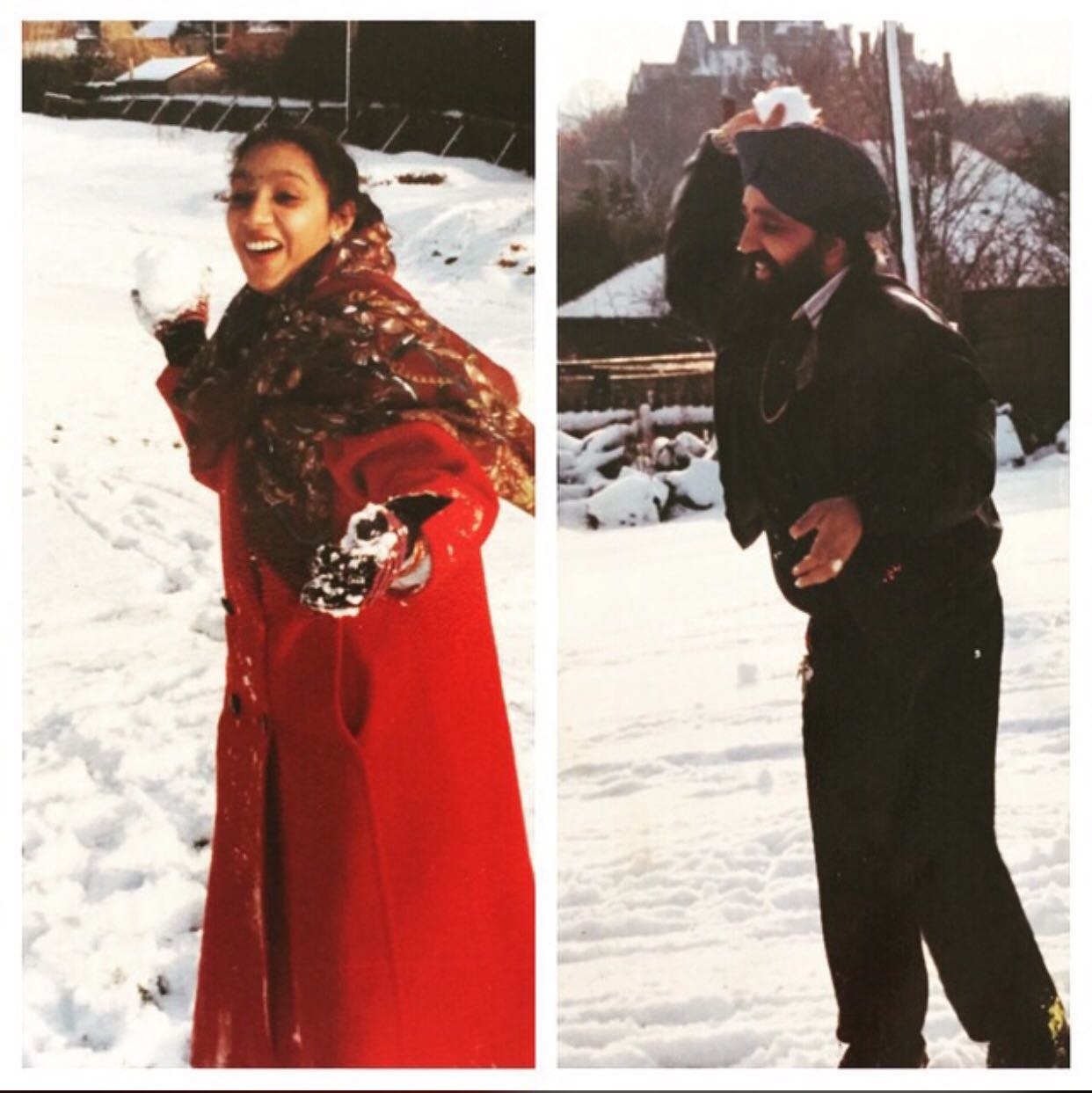 The long delay in her application — and apparent attempts to reject it — call into question the Home Office's pledges to handle Windrush cases swiftly.
Shadow home secretary Diane Abbott said: "This case really shows a lack of any sense from the Windrush Taskforce. It is unfair to ask for documents decades old, when the Windrush generation just do not have them. Until the hostile environment ends, families will live with the real threat of being torn apart."
Davinder's lawyer, Iain Halliday at McGill and Co, said the sudden U-turn from the Home Office was a direct result of their prioritising media management over good decision making. "They've clearly reviewed the case in light of being contacted by a journalist and have acted very quickly. In my experience they've never reviewed a case so quickly when threatened with legal action, however it seems they're capable of speedy decision making when the want to avoid a story being exposed in the media."
Halliday said his client had waited nearly two years for a decision from the Home Office and had gone to the taskforce in the hope that it would speed up her application. Instead, it sat on her case for six months and only conducted an initial review after a formal letter was issued threatening judicial review proceedings. It then took media attention to push a positive decision.
He said that when the taskforce finally looked at the case, it demanded proof that she was a resident in the UK between 1990 and 2003. Davinder, he said, was "unable to provide evidence from 29 years ago".
"Long delays are unfortunately common with immigration cases," Halliday said. "However in the context of the creation of the Windrush Taskforce and the Home Secretary's statement in April 2018 that cases would be resolved within 2 weeks, it is particularly galling that this case took so long to be resolved. It is also frustrating that, despite the assurance that there would be a change of approach, an excessively restrictive approach to the burden and standard of proof continues to be adopted.
"I (perhaps naively) genuinely thought the approach to applications from members of the Windrush generation would change following the various announcements and the creation of the taskforce last year. It seems it was all just political rhetoric."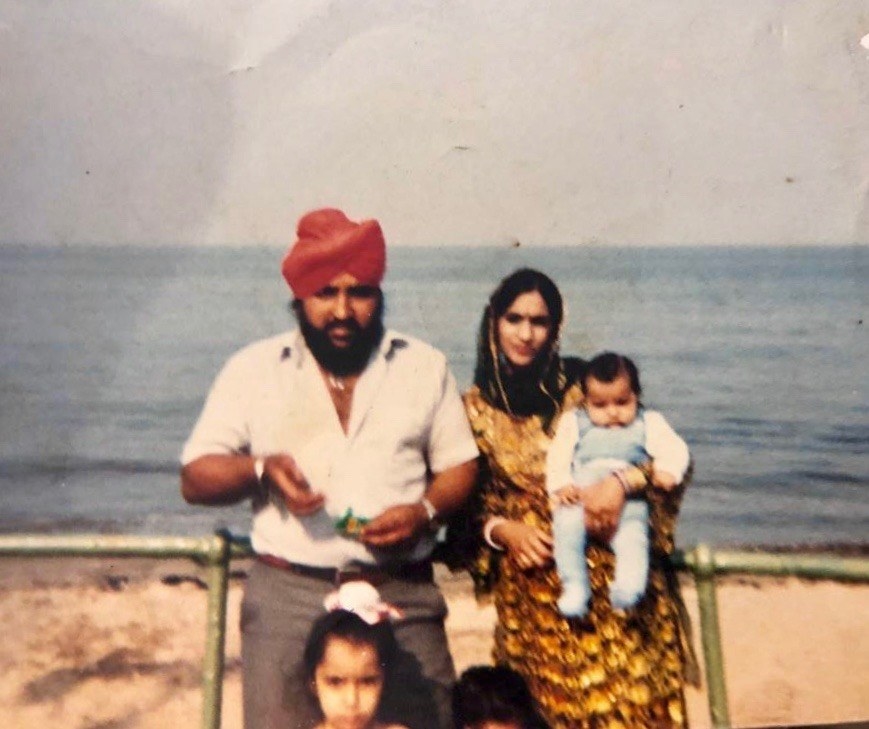 The family have had a Scottish clothing and souvenir business since 1976 and have set down roots in Edinburgh over the last half a century. The Gold Brothers business, which is run by her children, includes 19 shops in and around Edinburgh's Royal Mile specialising in tartan, cashmere, and other Scottish souvenirs.
Speaking before the Home Office's sudden change of heart, her oldest son, Galab Singh, 41, who now runs the business, said: "There's nobody more patriotic about Scotland than us and we feel someone like my mum shouldn't be deprived of that.
"You could understand if she'd only been here a year or two but she's been here more than 50 years. All she wants is security in her life now and to know she's a part of a country and society and culture that she's given almost her whole life to."
The family do have plenty of photos of themselves in Edinburgh in the '90s and have built up their Scottish souvenir business over several generations.
Commenting on his mother's fears over her future in the country after being asked for further evidence, Galab said: "That's the thing that's causing her the biggest stress because she could potentially have to move away from all her direct family and she doesn't have anyone else in India now. All her family has passed away now. It's a very big dark cloud over her head that she shouldn't have to have at this stage of her life."
A Home Office spokesperson said: "The Home Secretary and Immigration Minister have been resolute in their determination to right the wrongs experienced by the Windrush generation.
"The Windrush Taskforce, which considers applications to the scheme and the hardship fund, aims to provide a decision to applicants as soon as they are able. However, some cases are more complex than others and it is right that we take the time to ensure these are dealt with properly.
"In all cases we communicate with applicants to acknowledge their applications and to discuss them in detail."