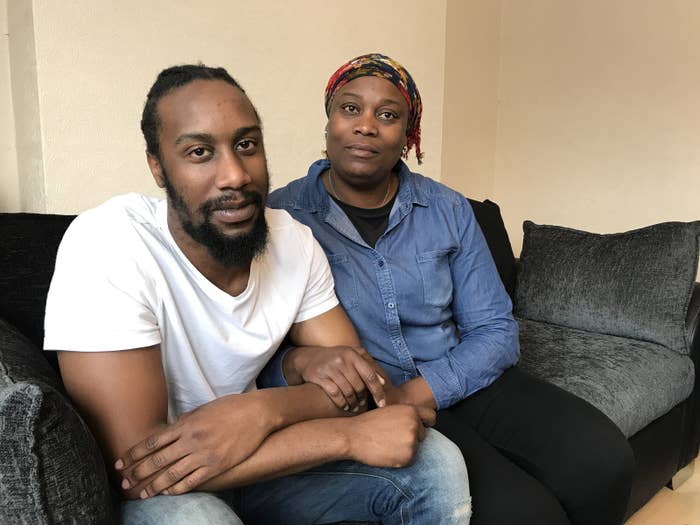 Shannoy McLeod has always thought of himself as British. His three siblings are British, he grew up in south London, and his life has been in the UK for almost as long as he can remember. Now 22, he was just four years old when he left Jamaica after his father was murdered to join his mother in London. She had come two years earlier to nurse her grandmother, who arrived in Britain in 1952 as one of the Windrush generation.

McLeod never got round to applying for British citizenship, despite having a strong case for it. There had never appeared to be an urgent need: he had indefinite leave to remain, almost never travelled and with fees of more than £1,000 to apply it wasn't easily affordable.
But now missing that chance feels like a life-changing mistake. Last summer he was caught by police carrying enough cannabis to trigger an intent to supply charge and driving a moped whilst disqualified. He was given a 15-month prison sentence, which, because it was for more than a year, means he now faces deportation to Jamaica.
If he had citizenship, McLeod would have served his time and then been allowed to rehabilitate and rebuild his life with his family. Instead, he is one of a growing number of young people to discover the Home Office's uncompromising position towards those on the wrong side of the law who have not resolved their citizenship status as a child.
The cases illustrate the continued impact of the hostile environment, a policy which the government tried to rebrand the 'compliant environment' in the wake of the Windrush scandal. The rules on the deportation of criminals were tightened in 2012 when Theresa May was home secretary.
For McLeod, who lives with his mother, three siblings and nephew in Lewisham and cannot imagine life elsewhere, the situation is terrifying.
"I know what I did was wrong and I'm sorry for what has happened. I know I let my mum down as I see how hard she works to provide for us...[but] I served my sentence and now I'm being told I will be deported to a place I know nothing about, have no friends and family."
He added: "How can this possibly be just because I wasn't born here? I grew up here, all my life's been here. Is it because I haven't got a British passport? I do have the right to be here, this is not right this is not fair, this is very hostile and cruel."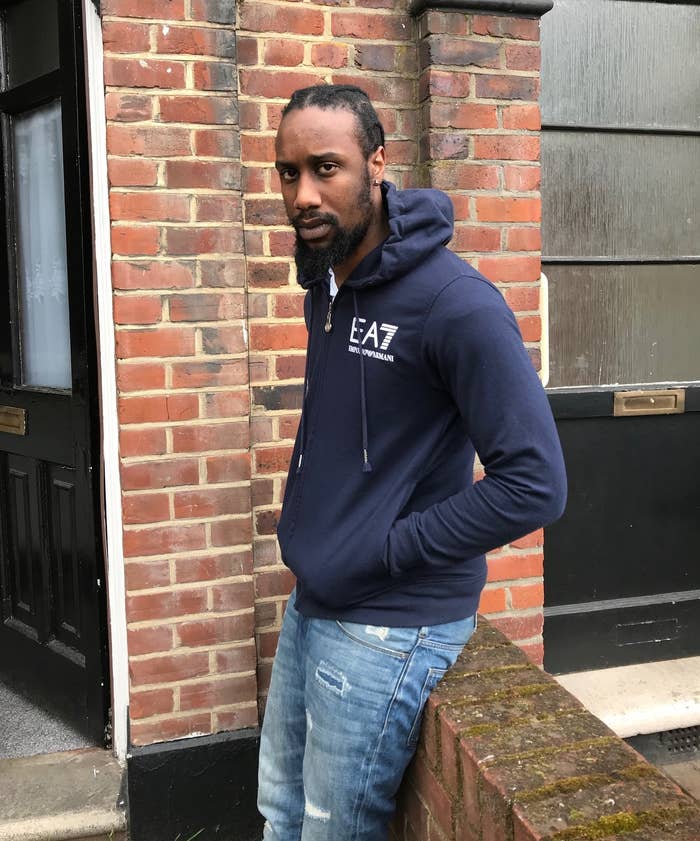 The risks for those arriving in Jamaica as deportees are starker than ever. In the last year alone, five men have been murdered after being deported there from the UK, according to The Guardian.
With a family history of being victimised in Jamaica, these risks are even more acute for McLeod. "My mum was shot in Jamaica, my dad was murdered in Jamaica. This all happened in the community where they lived. I don't have much memory of living in Jamaica. I don't know what will happen to me but in my head I'm thinking if they decide to deport me, my mum might as well start saving to bury me."
McLeod has never committed violent offences. His handful of previous convictions are minor and largely relate to cannabis. Ahead of his release from prison, probation assessed him as a low risk to society with a low risk of reoffending, observing that he was "very motivated" to address his offending and had "no history of aggressive behaviour towards others, either as a child or as an adult".
Prison seems to have been successful in resetting things for McLeod but the Home Office's determination to deport him means he faces a second, far worse punishment. "I'm much more positive now," he said, "I think more clearly. I'm on a drug misuse course, I'm trying to get back into the community, I quit smoking, I'm much healthier and I'm trying to find myself a job in engineering."
His spiral into trouble with the police came after a succession of life crises that started when the family was made homeless in 2015. He had begun a promising engineering apprenticeship but lost it for being consistently late because he was dropping off his little brothers at school miles away so that his mother could keep her caring job.
Then things got even harder. In a year from December 2017, six of his relatives died in quick succession, including an aunt he was very close to, two grandparents and a cousin.
"Growing up I was a good kid, I achieved all my GCSEs and went to college to study mechanical engineering, which I achieved," he said. "I had a good job in engineering and lost it, we had a lot of family issues going on and I shoulder much of the responsibilities, taking my younger siblings to school, collecting my brother and preparing meals as my mum is always working. Losing my job I felt like a failure. I felt angry and disappointed I started to smoke heavily, my attitude started to change."
McLeod was already in prison when he first heard his life in Britain could be in jeopardy. The staff warned him he might hear from the Home Office and four months later the letter arrived. It was a decision to deport. When he first opened it, the news seemed too unreal to be likely to happen. "I didn't think it was that big of a deal."

But over the last few months the reality has been inescapable.
Despite two sets of representations from his lawyer about the impact on his human rights, the Home Office replied to say it was not persuaded and the deportation would go ahead. While it did accept that he had been here most of his life and was integrated into society, the Home Office said it did not accept "that there would be very significant obstacles to [his] integration in Jamaica".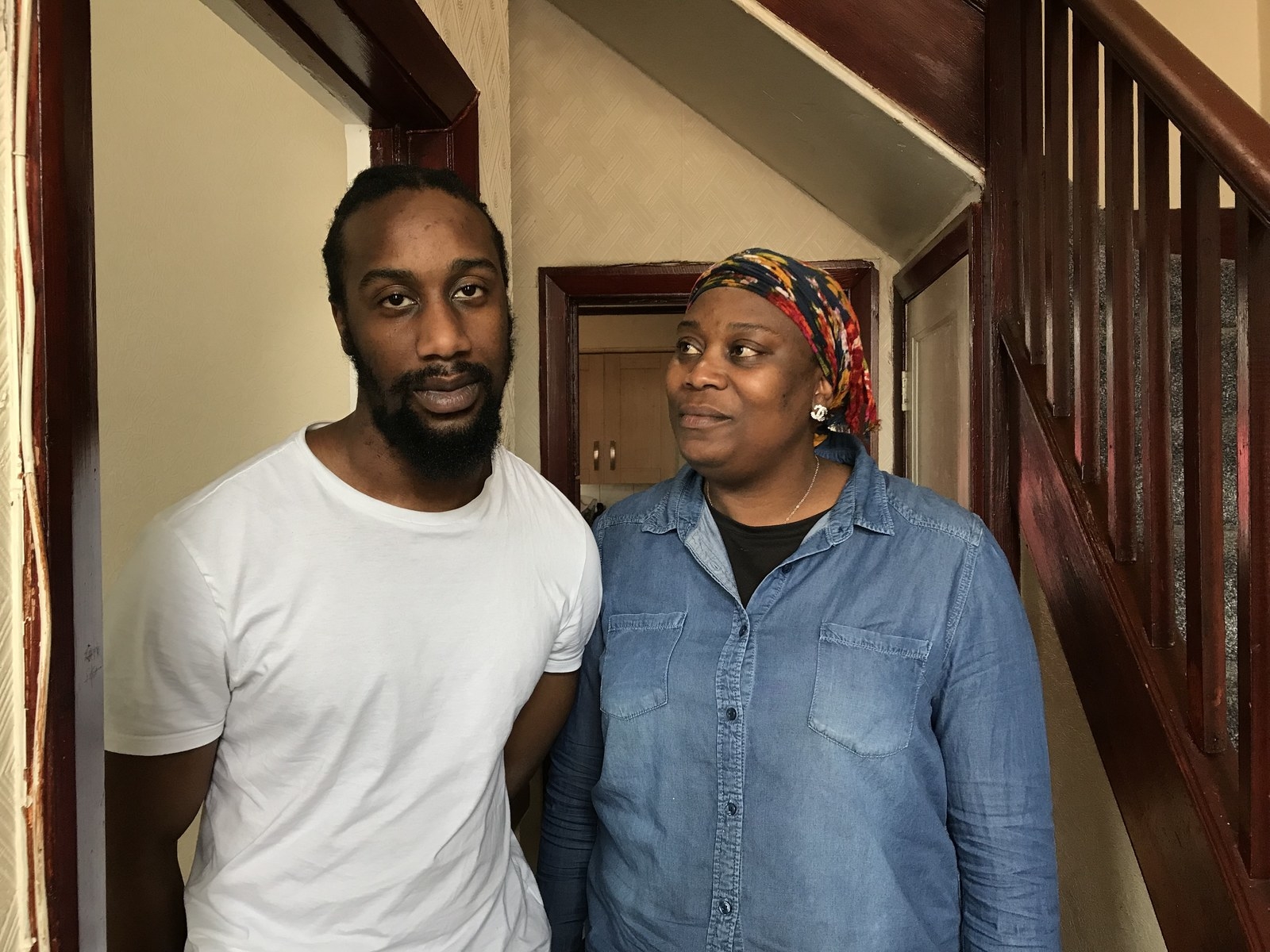 Immigration barrister Colin Yeo says this argument is a common barrier for young people trying to persuade the Home Office of their right to stay on. "The real obstacle to success is showing that there are significant obstacles to reintegration in your home country," Yeo said. "If you speak the language and you're young and male, you're not going to win on that."
The situation means that young people who are culturally British and commit relatively minor crimes struggle to persuade the Home Office that a life in exile is a violation of their rights.
It wasn't always like this. Before 2007 the deportation of offenders was at the discretion of the home secretary and tended to happen most in cases where the crimes were serious and the ties to Britain weak. Following a scandal during Tony Blair's premiership, when it emerged that more than 1,000 foreign prisoners, including murderers and rapists, had been allowed to walk free, strict rules were introduced. Since then, anyone with a sentence of more than a year without British citizenship is deported, unless it would be a breach of human rights or EU law.
In 2012, when Theresa May was home secretary, the exceptions to deportation were made much tighter, meaning that even in cases like McLeod's where the ties to Britain are strong and the crime relatively minor, discretion is increasingly rare.
Yeo explained: "Before 2012, if you had a case where you came to Britain as a child and didn't have any choice about coming to the UK and have grown up here, and educated here and your whole life is here, with a minor offence you would absolutely have won that kind of case. Since 2012 people find it a lot harder to win these cases."
The number of people in the criminal justice system was at a record low last year, having been in decline since 2008. Yet since 2012, the number of foreign nationals deported from the UK after serving time in prison has largely been on the rise. In that year there were 4,765 people deported following criminal offences; by 2017, this number was 6,113. Last year, when many deportations were halted during the fallout from the Windrush scandal, there were still more than 5,200 people deported following criminal offences.
Because the data is not broken down according to age or how long someone has lived in the country, it is hard to get a sense of how many of these would be young people who felt culturally British. But lawyers and campaigners fighting deportations have noticed these cases become more commonplace.
Chai Patel of the Joint Council for the Welfare of Immigrants (JCWI), which has lodged an appeal against McLeod's deportation, said: "This happens a lot. You get people who've lived here all their lives and are basically British then commit really minor offences, which for most people would mean a short prison sentence and rehabilitation after that, but presently because of the way the law is constituted but also the Home Office, who almost never take into account people's private and family lives, [it results in deportation].
"Anyone who looks at this situation would probably think that it's deeply unfair and wrong that you would send someone away for a life in exile for possession of cannabis, when their schoolfriend born to British parents, or whose parents filled out a form and paid a thousand pounds to register them as British, wouldn't have that problem. They'd be able to rehabilitate and reintegrate having served their time."
Like Yeo, Patel believes the Home Office is failing to use the discretion built into the law, which should mean that those whose family and private life would be put at risk by deportation are spared it. He said: "It's extremely rare to see the Home Office exercise discretion to not try to deport someone. What we see time and time again are cases which should've engaged the Home Office to use that discretion but it doesn't."
He added: "They're being exiled for life for what should be minor offences. We don't believe in rehabilitation for people who are foreign. In these kinds of cases you talk to them and they've grown up here, they have all of the same history in this country and connection that their school friends do and they just shouldn't be sent away because they committed a crime. It's not how we treat anyone else."
The problem has been exacerbated by the escalating cost of child citizenship, which means many eligible young people miss out on their chance to be classed as British, which would remove the deportation risk if they offended.
Fees have risen by 51% since 2014 and now applying for citizenship for a child costs £1,012, pricing many families out. What used to be a small administrative fee is now an opportunity to plough money back into the Home Office. Last year the BBC revealed that the department had made more than £800m from nationality services over six years.
Patel said: "There are lots of people who come here as children or are born here and are entitled to be regularised as British citizens or after the age of 10 could apply for British citizenship but don't. In an ideal world they would all have British citizenship. It should be free for children and it should be a lot easier to get, but the government charges over a thousand pounds for children to be registered as citizens."
There are other systemic factors that put young people from migrant families at risk of problems with the law — and therefore deportation.
In his independent review of the experiences of BAME people in the criminal justice system, David Lammy found the odds of receiving a prison sentence for drug offences were 240% higher for BAME defendants. And young black men are more than 10 times as likely as young white men to be arrested for drug offences.
Lammy, who is MP for Tottenham and campaigned for Windrush victims, said: "The deportation of those who moved to the UK as young children to countries they do not know is a cruel and barbaric practice that stains our international reputation. It must end.
"The fact that this deportation is a result of cannabis offences is a further injustice. While young people on university campuses face almost no sanction for smoking weed, their less well-off peers in constituencies like mine often end up with criminal records that harm their life chances."
A Home Office spokesperson said: "We have a duty to protect the British public by removing those who commit criminal offences and individuals are only returned to their country of origin when the Home Office and courts deem it is safe to do so.
"The Home Office works with a number of non-governmental organisations that provide support on arrival for returnees which includes general orientation, access to temporary accommodation, travel, vocational training, job referral and signposting services. We are committed to ensuring safe and dignified returns and reintegration is a key part of that."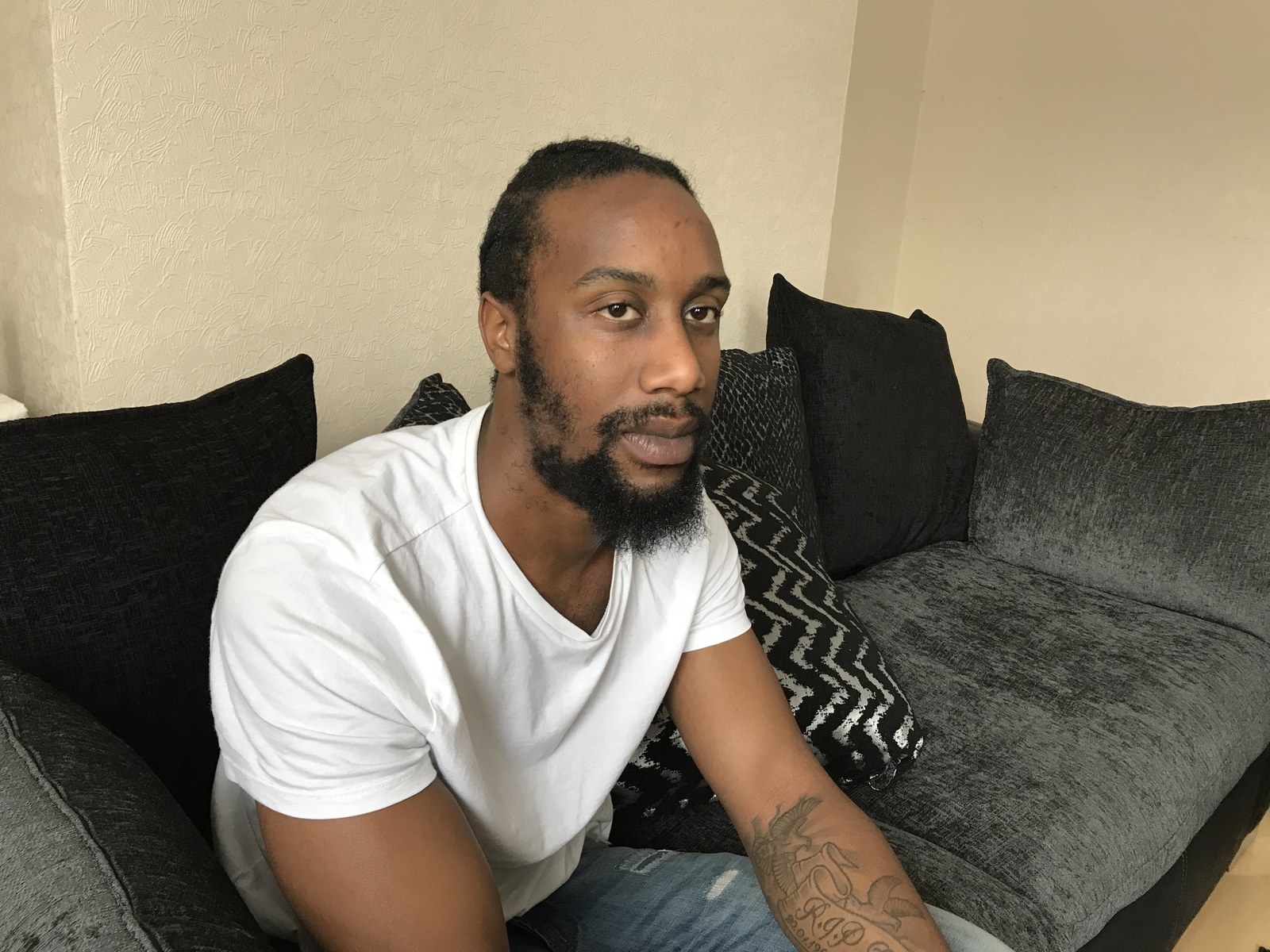 Sitting in his mother's living room in Lewisham, McLeod looked frightened when asked to contemplate life in Jamaica. "That's not my life," he said. "I wouldn't know where to start."
He is close to his mother, Andrene Madden, who calls him "the nanny of the family" for all the work he has done helping care for his younger brothers, now 9 and 17. A single mother, she works split shifts seven days a week caring for older people and he has picked up a lot of the childcare.

"Losing all of them at once, that's a bit much," McLeod said, looking down at his hands.
Commenting specifically on McLeod's case, the Home Office attempted to make him sound like a hardened criminal. "In addition to his latest conviction," a spokesperson said, "this individual was convicted of a high number of offences including fraud and numerous drug offences."
His drug offences are all for cannabis and, according to his lawyer, the "fraud" relates to the minor offence of being caught carrying a friend's Oyster card in 2017 – for which he received no separate penalty.

Since leaving prison in April he has been trying to sort his life out. He is still with the same girlfriend he was with before he went into custody, has enrolled on a drugs awareness course, polished up his CV and is looking for jobs. He wants to be a mechanical or railway engineer and is applying again for apprenticeships but fears his right to work could get taken away at any point. In the back of his mind is also the fear that his whole future in Britain is in jeopardy.
"My life is on pause right now," he said.
For Madden, the disregard the Home Office has shown to their family life has been devastating. "They say, 'We accept that you were schooled here, that you've been here since you were four but you can go home'. Even knowing that his whole life is here, his family is here, all his siblings are here. It's very harsh against someone who's been here most of their life to go somewhere they're not used to. How can you do that? If he came here at 18, 19 maybe it'd be different. But he was so young, he has no recollection.
"How am I going to look after my child when he's out there and I'm here? What's going to happen to his younger brothers who rely on and love him so much?
"He has rights the same as anyone, he just doesn't have a British passport to show."