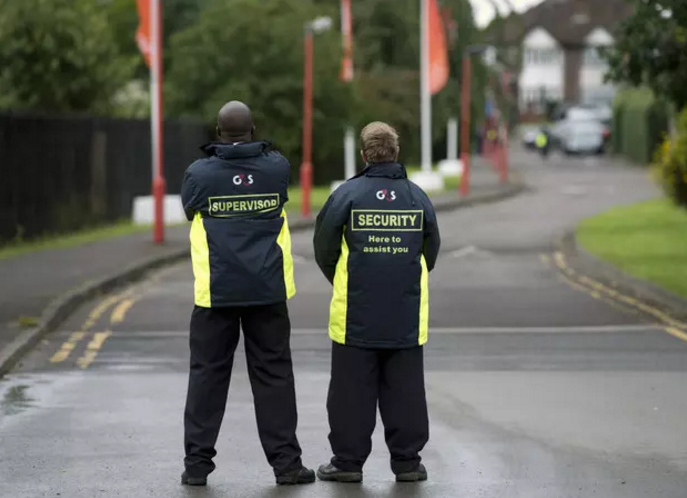 A controversial outsourcing giant has been unable to sell a private youth prison despite pledging to sell off its entire children's estate more than a year ago, BuzzFeed News has learnt.

G4S was in advanced talks to sell Oakhill Secure Training Centre in Milton Keynes to a company that specialises in probation but has no experience of custody or children.
But BuzzFeed News understands talks to sell the young offenders prison to Working Links collapsed because there were indications the sale would not have been approved by the Ministry of Justice or the banks who funded it.
Working Links, a training and rehabilitation company, had been criticised for its handling of probation services and had no experience of running prisons.

This means the STC will remain in G4S's hands for the foreseeable future. Experts said the collapse of the sale illustrates the fundamental flaws in privatising the prison estate.
Andrew Neilson, campaigns director at the Howard League for Penal Reform, said: "The government has tied its hands by developing its own contracts and creating a market in youth custody with very few providers, all of whom have now got problems."

The centre has been plagued by controversy in recent weeks. Two staff have been attacked in the last month, including one 21-year-old trainee who was left in a coma. Its most recent inspection report recorded more than 200 assaults on staff and inmates in the second half of 2016 and its director stepped down in January.

After BBC Panorama recorded staff using excessive force on children at Medway, another youth prison run by G4S, the company came under pressure to sell both of its STCs. Medway was taken over by the government last year and G4S was then expected to sell Oakhill on.
Neilson said: "The damning thing is that the only company that seemed to be willing to buy it was a company that had no record of working with children, let alone in a custodial environment."
Sources at the MoJ said the department did not block the sale of Oakhill. Tom Gash, a government contract adviser and honorary senior lecturer at University College London, said: "We've got into a situation where we're seeing the moral hazard of government contracting, which is: What happens when providers fail and no one wants to buy the business? ... I suspect the government is a bit worried about it now."
He added: "It seems that G4S are one of many providers that are struggling to make consistent commercial returns in the public sector, so are less and less keen to be involved. The government has been reducing available funding, which has squeezed both profits and service quality."
G4S has a contract to run the centre until 2029 but has been trying to sell for some time.

Gash said: "In a range of areas, the government is finding it only has one or two providers to choose from (sometimes none) and it feels like we are in a race to the bottom, which will result in a situation where the only providers willing to take public sector contracts are those willing to cut corners and/or not worried about reputation.

"The MoJ appears to have a contractual right to approve any sale of [Oakhill] because they need to be happy the new provider will provide good service. The big complicating factor here is that the centre was part of a PFI deal – so banks who financed it also have an interest in what happens.
"It feels like everyone is locked into an arrangement nobody wants but there is no clarity about when and how it will be resolved."
A spokesperson for G4S said: "We set clear criteria relating to the needs of the children and our customer and are not satisfied that these will be met. Therefore the process currently underway will be terminated."
They added that the company was no longer looking for a buyer. "We may do so in due course, but for the moment we are focused on running the centre effectively," they said.
A Ministry of Justice spokesperson said: "We did not have any involvement in the G4S decision not to proceed with the sale of the contract." A Working Links spokesperson declined to comment.