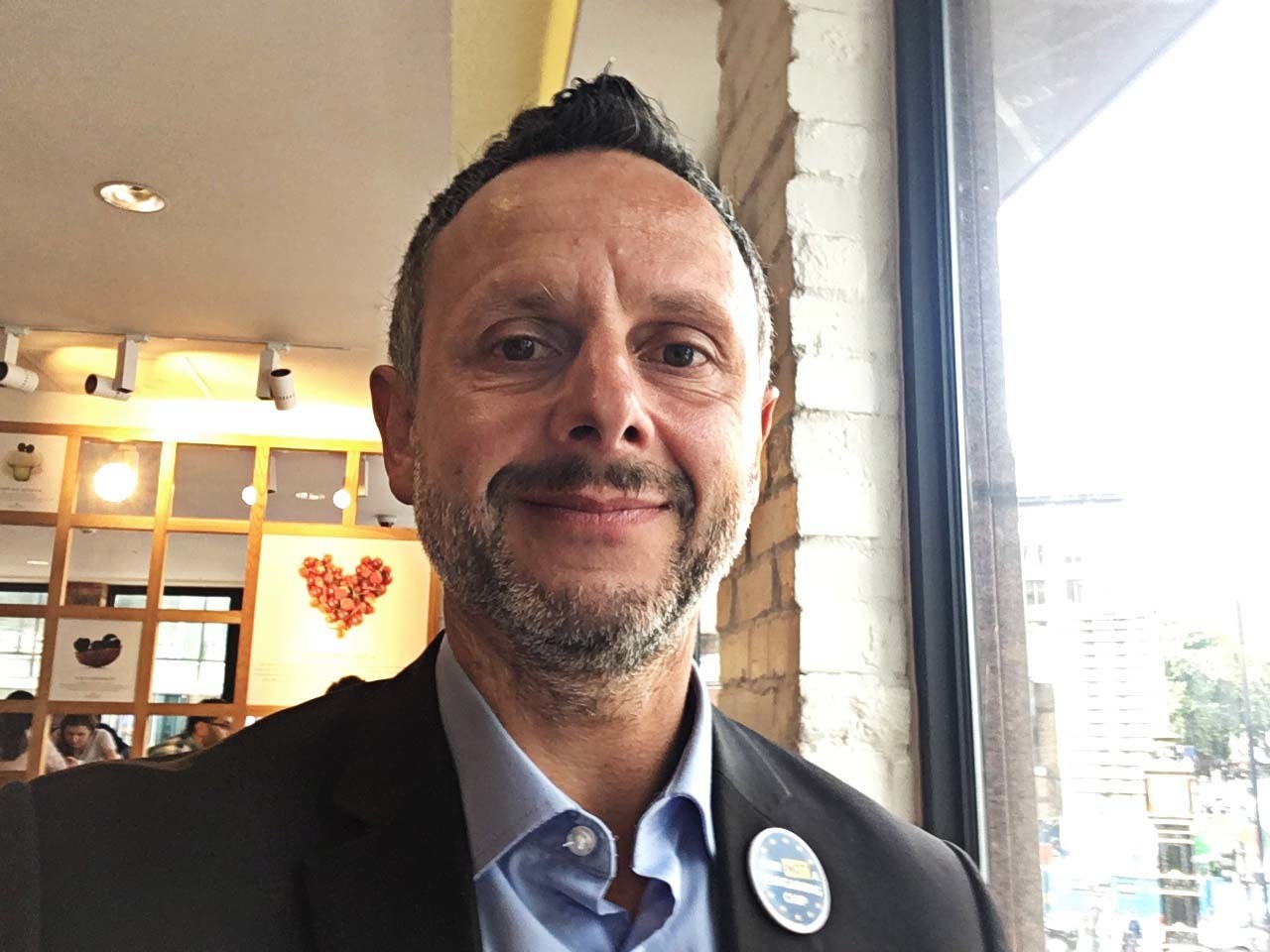 When András picked up his phone on Wednesday morning to catch up on the news, he felt the now very familiar onset of panic.
The 35-year-old TV scheduler from Budapest moved to London four years ago to escape the rise of right-wing nationalism in his country. But now he fears he may not be able to stay thanks to what he believes is the UK's own rising tide of intolerance.
A leaked Home Office draft published in The Guardian on Tuesday night laid out plans for tough new treatment of European citizens in Britain after Brexit, including reduced family rights and the need for fingerprinting and passports.
Since news of the leak broke, social media, as well as specific online forums for EU citizens, has been full of frightened and outraged reactions from those living in Britain and fearing for their future.
András, who did not want to give a surname for fear of being the target of online abuse, told BuzzFeed News: "I woke up this morning and like every morning for months now, I reached for my phone with shaking hands, expecting some news story that would turn my day upside down. I wasn't disappointed."

He added: "I don't remember the last time I was so stressed about something for so long. Because of gaps in my employment I'm not sure if I will qualify for permanent residence, even more so since the rules seem to change week after week. I feel like a terrified child lost in a playground."
When András first moved to London he was optimistic of a new life. "Britain always struck me a rational, cool-headed society. I felt safe moving to London because I thought I would have a safe future here."
After the referendum, that view of Britain changed. "I'm never going to forget, I was woken up by a text message by my partner [at the time] that morning saying, 'I'm so sorry.'
"My landlord was having a party that weekend with his friends in the garden. I was invited too. They were celebrating the fact that they had won [the referendum], and then they looked at me and said, 'Oh don't worry, you can stay.'
"Things started to turn stressful after that, slowly. There were new opinions of the outcome every month, and the situation got really tense not long after for me.
"I sank into a deep depression, feeling like my right to exist have been questioned. I was medicated several times to help me cope with everyday life."
A few months ago, on his way home from the office, his feeling that he was unwelcome was cemented further. "A young man who I had never met before was on the bus and told me I was an idiot like the rest of my people and should sod off to where I came from. I was speechless. I got off the bus and felt like throwing up then and there.
"These are definitely the darkest times i have lived through so far. I never ever in my life felt so unsafe."
The language used in the latest 82-page Home Office draft proposal is stark, and – in the view of some EU citizens already living in Britain – xenophobic and ignorant. Describing the rationale for tighter rules, it says: "Put plainly, this means that, to be considered valuable to the country as a whole, immigration should benefit not just the migrants themselves but also make existing residents better off."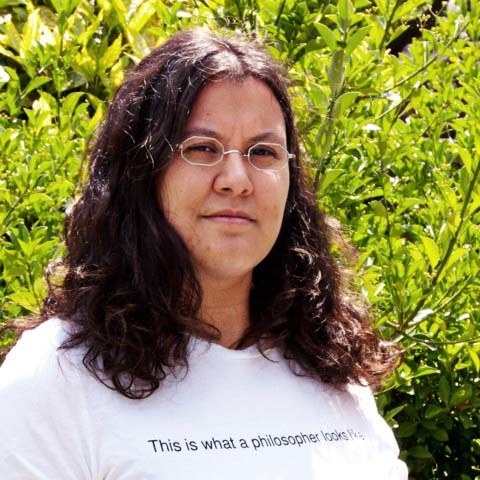 For Helen de Cruz, an EU citizen from Belgium and a senior lecturer in philosophy at Oxford Brooks university, the language is as worrying as the policy. "What worries me is that the language of the document puts EU citizens against British citizens," she said.
Cruz, who lives in Oxfordshire with her husband and two children and has contributed to a book on the experiences of European citizens post-Brexit, added: "The worst bit is that they are just repeating lies. They say things like 'we want to make sure it doesn't only benefit migrants but also benefits us'. … Even if you take away the net economic benefits we generate this just isn't a way to treat human beings.
"The other thing about 'uncontrolled migration' irked me because it enforces this idea, straight from the tabloids, that we're coming over and trampling over the UK but that's just not the case. This is deeply damaging."
Cruz believes the draft proposals suggest British politics is moving further to the right. "Two years ago this would have been UKIP, not mainstream government, but they're taking everything that UKIP said and making it policy."
Janne Virtanen, 35, is Finnish and works in PR for a multinational company. He moved to Britain 15 years ago to study and now lives in Basingstoke with his British wife and two young children.
"I first saw the leak as he was leaving the office on Tuesday evening. I haven't had the chance to read the whole thing, just the highlights, if you can call them that.
"To me the proposals seem quite harsh. Everything the government said about the rights of EU nationals post-Brexit has been cast into doubt. It creates more uncertainty for people.
"Personally it feeds into the anxiety that I deal with at the moment because I just don't know my rights and what they'll be post-Brexit. In a word, I feel unwelcome. That's the best way to put it."
Jörg Tittel, an award-winning filmmaker who was born in Belgium and has dual German and Polish nationality, said the current climate in Britain made him feel "more alien" than he had living in Manhattan in the aftermath of 9/11.
Tittel said that he noticed a shift in November when Theresa May made a speech saying 'If you believe you are a citizen of the world, you're a citizen of nowhere'. Tittel said: "I had no idea that a leader in our supposedly civilised Western world could take it further than Bush had done.
"This creeping isolationism and ultimately racism that's reflected in these policies is terrifying to me. The whole thing is so depressing and absurd that medieval values are starting to creep in. It's pathetic tribalism and there's no room for it in a global society."
Tittel, 39, says for now he will stay in the UK to avoid uprooting his British children, but that the impact of government rhetoric - such as that shown in the latest leaked draft - has been lasting.
"There's a hateful 'us vs them' rhetoric going on at the Home Office which is unhealthy… I know so many people having anxiety attacks and facing mental health problems because of Brexit, including myself, from being made to feel like an alien overnight.
"I moved from Lymington in Hampshire back to London. It's idyllic and we were surrounded by wild ponies but I also knew that 70% of people had voted to leave."
Nicolas Hatton, who founded the EU citizens campaign group The 3 Million last summer, said of the leaked draft: "What this shows is huge reductions for EU citizens after Brexit and I understand that because that's what Brexit was about. But what I find totally unacceptable is the restrictions on EU citizens that already live here.
"[The draft proposes] restricted family rights and all citizens living here being subject to the Home Office, which they're not now. It's a significant change which is worrying and scary."
Hatton, who came to Britain from France in 1995 and now lives in Bristol with his British wife and daughter, added, "When I started The 3 Million a year ago after the referendum I was a marketer in a corporate company and I didn't really worry about my future. But now, a year on, I've seen enough and realise there's a political agenda to create a hostile environment for migrants, and what the Home Office is proposing is to extend that hostile environment to EU citizens."
Mihaly, 30, came to the UK eight years ago from Hungary and lives in Reading. He works as a development manager, and his wife, who is also Hungarian, is a teacher.
He said: "The scary thing in the paper is the idea that it's not enough that it's not enough that you contribute and pay taxes. Instead of the government saying you're still a valued member of our society, you see this."
A government spokesperson said: "We do not comment on leaked draft documents.
"We will be setting out our initial proposals for a new immigration system which takes back control of the UK's borders later in the autumn."